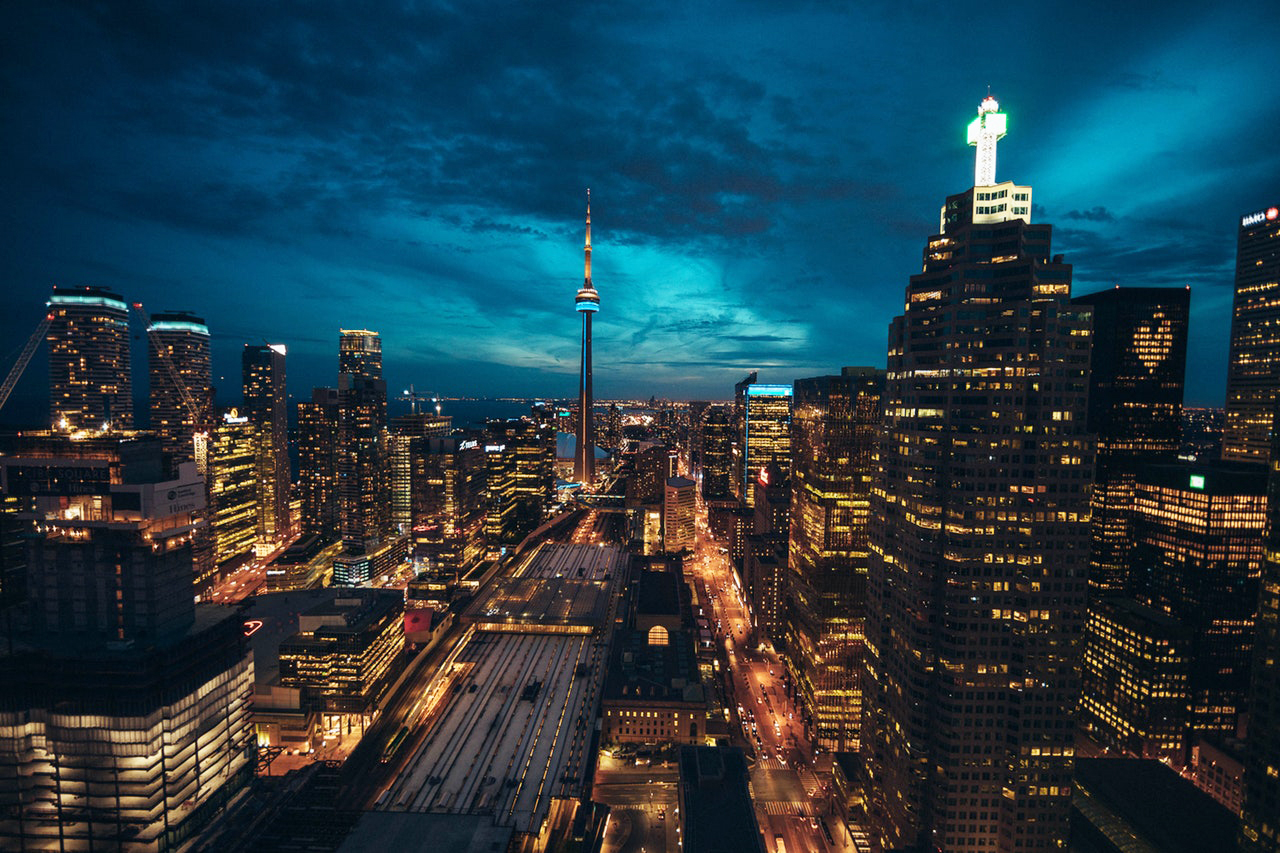 The Toronto cityscape at nighttime. Below (from left) Jennifer-Graham, Nadir Patel, Canadian High Commissioner to India, and Sanjoy Roy of Teamwork Arts. (Bottom) Namita Gokhale
Jaipur Literature Festival ticks off another country for the literary carnival
Come September 27 and the Jaipur Literature Festival (JLF) will have ticked off another country where it has held the literary carnival so far. The announcement of its Toronto chapter, JLF Toronto, was made at a curtain-raiser held at Canada House in Delhi recently. The event was jointly hosted by the High Commission of Canada in India and the JLF directors and producer. The announcement came close on the heels of the festival's three editions in the US — JLF Houston on September 13–14 at the Asia Society Texas Center; JLF New York (September 17-18) at the Asia Society New York and ZEE JLF Colorado (September 20-22) at the Boulder Public Library.
In Toronto, the three-day festival will be held at Toronto's Distillery Historic District, Canada's distinguished arts, culture and entertainment destination, dotted with cobbled streets, art studios, cafes, galleries, and the Young Centre for the Performing Arts. The line-up for the festival includes Pico Iyer, André Aciman, Madhur Jaffrey, Shashi Tharoor, Navin Chawla, Vikas Swarup (India's High Commissioner to Canada), MG Vassanji, John Ralston Saul, Chitra Banerjee Divakaruni, and Izzeldin Abuelaish, among others.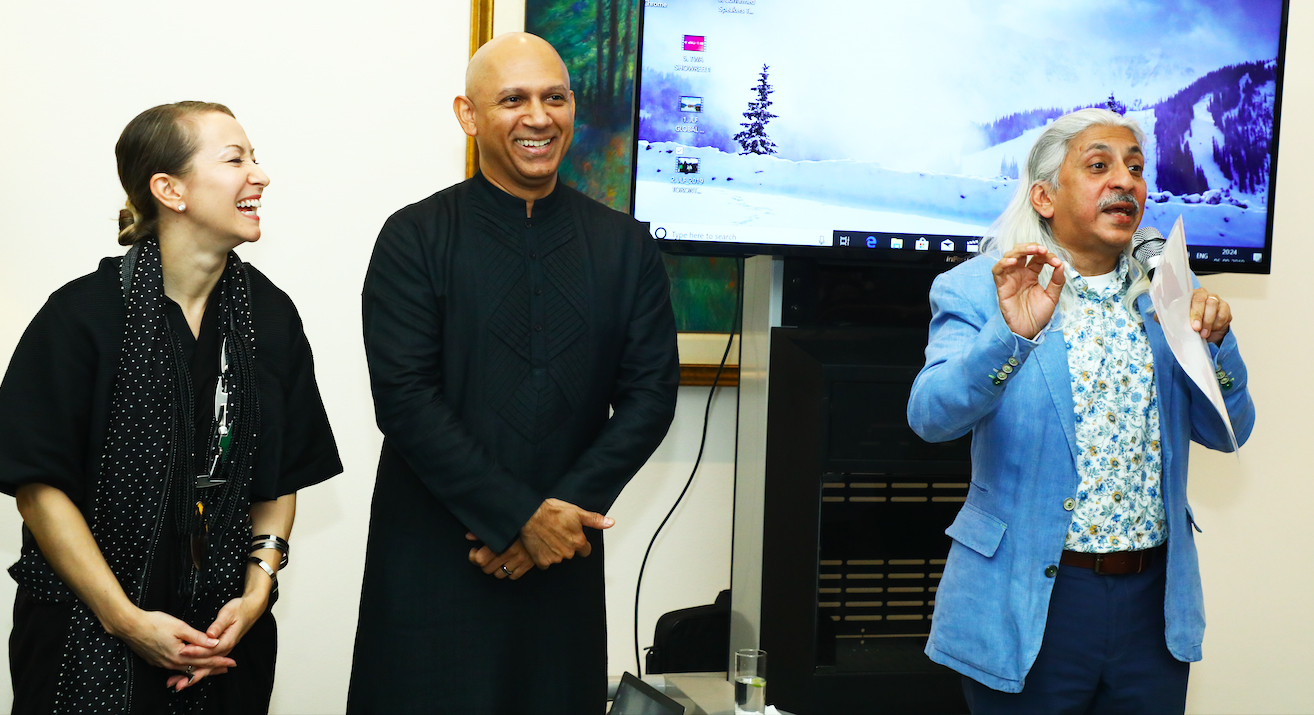 High Commissioner of Canada to India, H.E. Mr. Nadir Patel said, "I am very pleased that a new chapter of the renowned JLF will now be hosted in the city of Toronto. The festival is yet another milestone in the rich people-to-people ties between our two nations. I am confident that the festival will provide an opportunity to make new connection in the literary and cultural sphere and further enhance our bilateral ties in this sector." Sanjoy K. Roy, managing director, Teamwork Arts, said: "We are thrilled to bring the vim and vigour of the world's biggest literary event to Toronto, and celebrate diversity,while creating a platform to share each other's stories."
Jaffrey is an internationally renowned and award-winning cookbook author, cooking show host, restaurateur and actress. For more than forty years, she has been revered as the "queen of Indian cooking". According to the press release, in a session titled "Instantly Indian," she will discuss her work and her latest book Instantly Indian Cookbook in which she shares inviting, easy-to-follow recipes — some entirely new, others reworked classics — for preparing fantastic Indian food at home. In a session titled "Inglorious Empire", Tharoor, author of Inglorious Empire, will examine the colonial project in its larger scope and the legacies of the Empire, dwelling on the lingering effects of colonization. Aciman, the author of Call Me by Your Name which was adapted into a widely-acclaimed film in 2017 and named one of the top ten films of the year by the American Film Institute, will talk about the book.
In a session titled "Slumdog Millionaire", the current Indian High Commissioner to Canada, Swarup will discuss his first novel Q&A which went on to become the runaway hit, Slumdog Millionaire that won eight Academy Awards in 2009. Iyer will discuss his latest book on Japan, Autumn Light. Swarup will also be a part of "Travel Session" with Aciman, Suketu Mehta and festival co-director William Dalrymple, which will discuss travel writing and its relevance in the age of globalisation.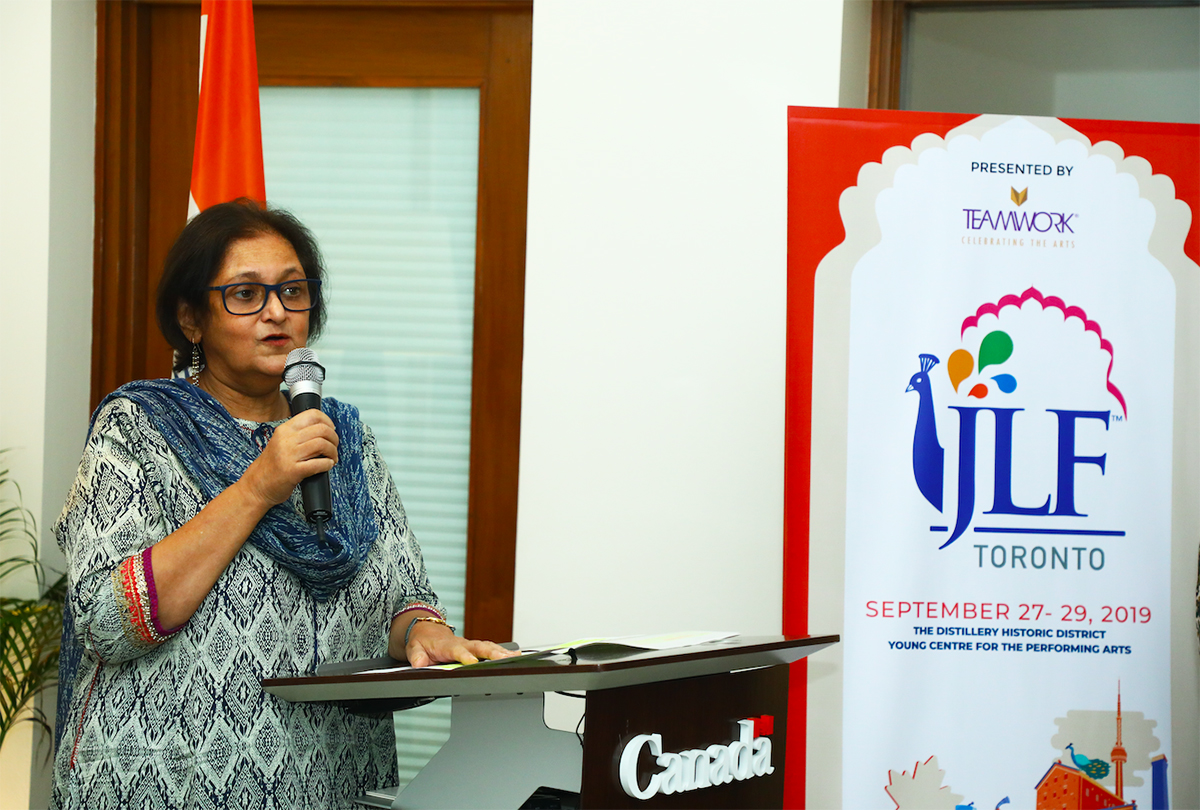 Vanessa R. Sasson and Divakaruni will resurrect the stories of Yasodhara, the wife of the Gautam Buddha, the father of Buddhism, and Sita, female protagonist of the ancient Indian epic The Ramayana, in a session titled "The Sacred Feminine: Relooking Yashodhara and Sita". They will delve into these often-sidelined characters and how they voice their joys and sorrows, agonies and triumphs, heartbreaks and resilience.

Other sessions will include "These Lands We Call Home", about the contemporary issues faced by indigenous peoples, First Nations, and immigrants; "Aladdin and Other Marvellous Tales" featuring writer and translator Paulo Lemos Horta, author of Marvellous Thieves: Secret Authors of the Arabian Nights; a conversation on the democratic principles in "The Democracy Index" with Chawla, former Chief Election Commissioner of India and author of several books, including Every Vote Counts; and "We Shall Not Hate", featuring Abuelaish, a Harvard-trained Palestinian doctor, whose three daughters were killed during the Israeli incursion into Gaza, who advocates for reconciliation between Israel and Palestine in his book I Shall Not Hate.
Donate Now
Comments
*Comments will be moderated