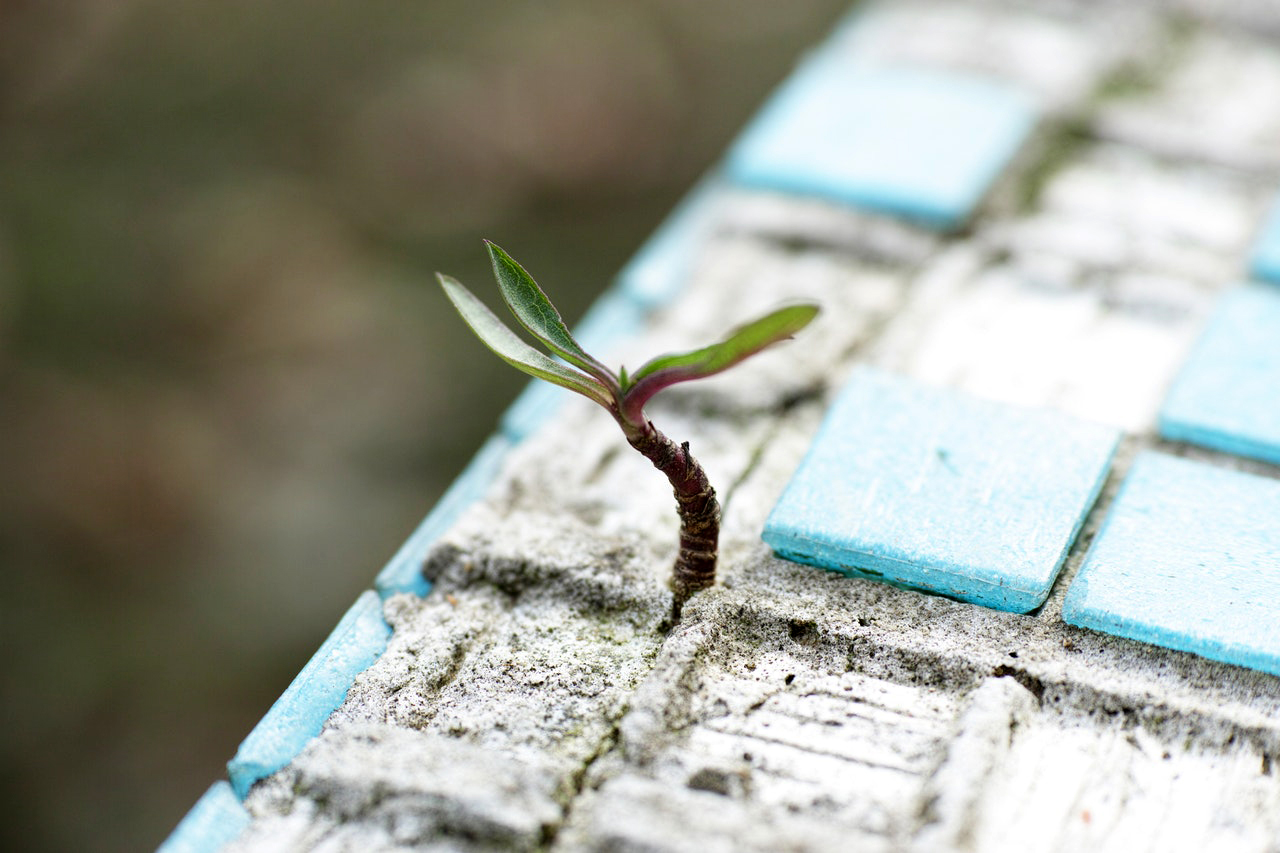 It was a dull October morning. You would have thought dusk was already setting in. The little I had slept had not been restful, to say the least. Visions of the proof pages I had been reading had haunted my dreams throughout the night. I was supposed to hand them to my publisher by 11 AM. I have always hated these final hours spent tracking any minute detail that might have escaped my attention. I could still feel the strain on my eyes, walking up the stairs from the underground station. In fact, the pages had slipped on the floor before I left the metro car. The woman sitting opposite had looked up from her magazine and stared suspiciously. As if something was wrong with me... Well, I had to give that last-minute check and I did not care what she thought. I managed to pick up the precious bunch of paper and rush out just before the doors of the car closed. Some days are worse than others, even taking a lack of sleep into account.
How I missed the time when the publishing house was still located in the Rue du Renard, very close to the Pompidou Center. Crossing the esplanade in front of the museum was always very entertaining. Young people would be thrumming their guitars, elderly ladies standing in line to visit a temporary exhibition. Lovers would be kissing or else pursing their lips and red-faced, because they were having a fight… Faded postcards colors crossed my eye; sweet waffle smells almost tempted me into one or the other eateries opposite the museum. Bustling waiters on the café terraces fumbled for change in their pockets, and addressed tourists with cheeky Parisian humor. Every time I came, I made my way through the noisy crowd, wondering if I would see the living statue. The handsome young man generally chose to stand right in the middle of the esplanade. I liked his style, halfway between the 19th century Romantic destitute poet and a melancholy Pierrot pining for his Columbine. The silver on him shone like a testimony that poetry and love can surpass any everyday hardships, or almost. Whenever I walked past, he would wink ever so slightly, in response to my smile. The brief knowing look we exchanged had become a sort of sign that things would turn out the way I hoped. And perhaps he too thought this was auspicious. Maybe his hat would be full of coins by the end of the day. What might happen if either of us failed to comply with our ritual? Superstitions die hard.
I walked on, round the building, past the Stravinsky fountain, down to Rue du Renard, where the publishing house was based, in an elegant Art Nouveau building. Some time later, they moved to Rue de Turenne, right in the heart of the Marais. It was a long, quiet street. There were a number of clothing wholesalers, but few visitors apparently showed interest for their provincial, old-fashioned bridal gear. The area obviously lacked the vibrancy of the museum area.
I turned into Rue du Pont aux Choux, before taking Rue de Turenne on my left. I absently typed the digital code and pushed the heavy old door open. The entrance porch was dark and smelt of damp. I rang the bell and went through a glassed-in door, crossed the tiny inner yard and walked up the creaky wooden staircase to the second floor. As usual, every surface in the offices was overflowing with books. I sometimes wondered how the couple that ran the house could lay hands on whatever they needed, or even reach their phone. And this was part of the fascination their occupation still held for me. Marie rose from her desk and gave me a hearty welcome, before she poured some coffee. After all, it was only 10.30. As we chatted in a leisurely way, my eye wandered over the bookshelves covering each of the walls in the room. Sitting with her, I already felt relieved of the tension that had built up over the last two days. There was a dreamy expression in her blue eyes, which always appeased me. She looked very pleased. "This is a really exciting book… People will love it!" Maybe she would not have put it in such an optimistic way, if I had not mentioned reading those final proofs was like going through hell. "As soon as I get the first copies, I will call you… No doubt you will want to have some rest now." Michel had heard us. He briefly appeared to say hello and thanked me for being so punctual. Someone was ringing downstairs and I left them to their work.
I went down the steps, feeling light and relaxed. Just as I left the entrance porch and closed the door, an elderly man walked up to me. He was wearing a beige trench coat, too big for his frail figure. His black hair was long and disheveled. His face was lined with age and what must have been worry. But the light in his dark eyes was compelling. He cleared his throat and politely addressed me. "Do you know what the opening hours are?" he asked. I was startled. What was he talking about? He was pointing at a weather-beaten plaque on the wall beside the entrance. I felt sure it had been there for decades and to tell the truth, I had not paid much attention, after I noticed it on my first visit to my publishers' new address. It read: "Library, Yiddish and French reading-room." He did not seem to doubt that avid readers regularly came here, eager to immerse themselves in Yiddish and French books, as surely they had done in several places around here, back in the 20th century.
The stranger's voice had given the inscribed words a new life. What I had seen and forgotten, assuming it was a relic from the past, was suddenly confronting me with a presence of its own. I moved up to the plaque to take another look and turned to the man. I was dazed and the lack of sleep was catching up with me. "To tell you the truth, I have no idea. I am sorry. I don't come here every day. If I were you, I would ask in this building." He gazed at me intently, obviously hoping I would remember something. "In fact, I need to speak to the curator. Do you have an idea where his office is?" He so eagerly wanted to know and I felt just useless and befuddled. "Or perhaps you could ask next door, they may be able to tell you." He feverishly made for the neighboring shop and I moved away. I did not even consider adding that the place probably no longer existed as such. Disappointing him was the last thing I wanted to do. He looked so nervous. You would have thought he had a book in his pocket that was long overdue.
My vision blurred as I headed to the underground station. I could not forget the man's disorientation, his tormented expression. The few words he had uttered had been enough to unsettle me. He had somehow let me believe that we were not in the early 21st century, but back in the 1930s, so convinced was he that there was still a Yiddish and French reading-room here, as the old plaque indicated. My mind was spinning on the way home. Bits of pre-war movies, memories of black and white photos came back, calling in doubt the appearances of the world around me. I needed much more than search for the smiling eye of the silver statue on the esplanade opposite the Pompidou Center. Only the voice of a dear friend of mine would help me understand. Anna was born in Tangiers shortly before WWII. She had often said how grateful she felt to her parents for deciding to leave France and settle across the Mediterranean. "If they had stayed, I would very likely have become a hidden child." I knew Anna did not speak Yiddish. Nor was she fluent in Hebrew. Still she was the only person who could figure out what had just happened.
I dropped my handbag on the floor, threw my coat across the sofa and picked up my phone. I typed her number. What if she did not answer? I tore a tissue into shreds, dreading I would have to leave a message. I just could not wait. I had to tell her about the man right now.
She listened attentively. Then there was a blank. I visualized her sitting in her studio, overlooking her wild garden. There she grew all sorts of herbs, aromatic and medicinal, beside the deep-colored flowers she enjoyed picking for her still-lives. She sighed and simply remarked in a quiet voice:
It is a well-known fact. You do come across weird characters in Paris. No question about that…
She was not bored but perhaps not as interested as I would have liked her to be. Or maybe I had just failed to share the intensity of my experience and its urgency.
But where did this happen?
So she wanted to know more, after all.
In Rue de Turenne. I hadn't told you my publisher had moved there.
Oh, Rue de Turenne... What did the fellow look like?
Dark-haired, getting on in age. There was something odd about his general appearance.
It will sound strange to you, but he reminds me of my brother.
How can that be? Your brother doesn't live in Paris.
Oh no! You are right, he has lived in the South of France for many years. But that is so like him.
There was a gentle, fatalistic note in her voice. Then she went on to tell me about her brother. He had left Morocco in the early 1960s and moved to France as she had done. Then he had become a sculptor. He settled in a village in the South, as if he could never forget the shores of the Mediterranean where he grew up. A few years back, he had started looking into the past, the past that might have been his, if he had been born North of the Mediterranean. She explained how he would go to the Hotel Lutetia every time he visited her. Every time, without fail… She regarded it as compulsive behavior. She had told him so several times. But he simply would not listen to her. He had to go there, walk around the building and sit in the lobby. We all knew that the hotel had been a meeting-point where families hoped to find their loved ones, returned from the death-camps. We had all read about the jostling crowds waiting outside, desperately trying to recognize a face, a name.
Today the hotel only kept its appearances of red velvet and gilded luxury, except for a plaque outside, reminding visitors the place was used as a reception centre from April to August 1945. Anna's brother claimed he saw beyond the surfaces of the world around him and what he saw haunted him. His perceptions were so acute that boundaries between past and present seemed to be erased. He had tried to express this in his work but he relentlessly went back to his search. He could not help it, nor did he want to.
I thought about the man for a long time, after Anna spoke to me. He too must have felt he was a survivor. I started searching on the Internet and soon realized Rue de Turenne had been one of the scenes of the tragedy. The black and white face of a smiling 15-year-old boy appeared on the screen. His bright eyes shone behind old-fashioned glasses. He had been living in Rue de Turenne, like many others who were rounded up like him in July 1942. His address was on the same sidewalk as my publisher's offices, just a little further down the street. Had he come to read at the Yiddish and French library after school? He would have pushed the same old door I had opened and closed that very morning to cross the same dark entrance hall.
Donate Now
Comments
*Comments will be moderated