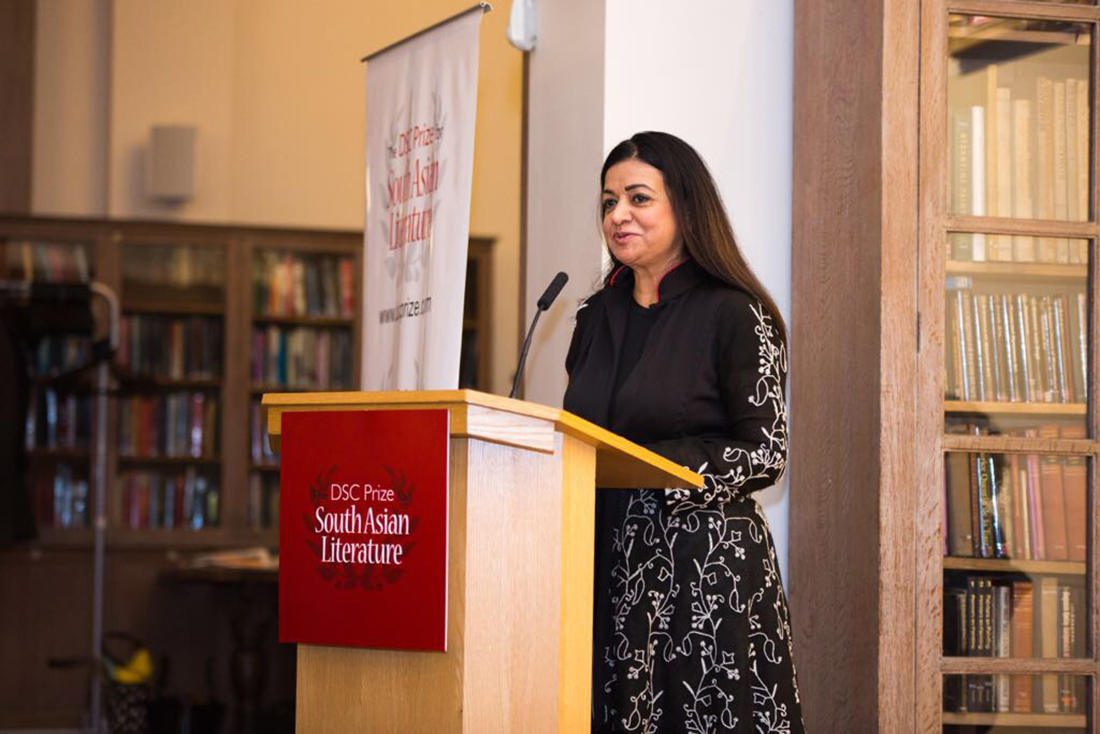 Surina Narula. Photo courtesy of the DSC Prize for South Asian Literature.
Founder of the DSC Prize for South Asian Literature, Surina Narula, on her journey and experiences with gender inequality, policy and advocacy
The entire Harvey Weinstein episode may have shaken the world and brought to fore the gender debate. However, the first advocate of gender equality was Pluto. Clearly, the gender issue has been prevalent since time immemorial for individuals across the world. Like most others, for me too, gender inequality has been a personal reality. The feeling of marginalization began at a very young age when I was not even capable of understanding the meaning of gender and equality. Years of personal experiences, and those of others through my work and associations, made me realize such issues need a platform and clear policy. This basic thought has today metamorphosed into Difficult Dialogues, now in its third year.

Going back in time, it all began in 1965 when I was barely seven, in my aunt's house in Roorkee, where a serious family meeting was going on in the backdrop of the then ongoing India-Pakistan war. The family had come together to discuss the safety of members under the cloud of erratic bombing. My uncle announced that my brother should be immediately sent to Delhi further away from the border to be safe because he was the only son. I featured nowhere in the discussion. I hid in a corner and cried relentlessly, almost as if lightning had struck, because I felt nobody really cared about me.
On the surface, life normalized and I returned home with my parents, but I was still deeply disturbed about the difference my uncle had highlighted between me being a girl and my brother, who was special. My fears translated into me being suspicious about every meal that was served in the house. Every glass of milk was examined for equality of quantity and every dish, to see, whether my brother had been served more than me. Thus, my quest for gender equality began.
I became a tomboy, proving to everybody that I was as good at games as my brother. I would play marbles with street children and display the number of marbles I had won on my way back from school. I imagined if I was as good as my brother at everything, I would be loved more by my parents. My parents did not make any difference in our upbringing, but my suspicion did not go away.
I rebelled and decided to do an MBA to do business or get a job and be independent. But life doesn't always work out the way you plan it. The same aunt who was the eldest in our joint family kept bringing marriage proposals for me because my elder sister had got married a few years before and I had turned 18. I got married into a large joint family where I started by fighting for the rights of the older sister-in-laws within the family. From meal times at the family table together with the men, to getting monthly expenses and independent cars was all achieved in the first few years of my married life. I lived in Delhi during those years, continued my studies and visited my husband who was managing the family's construction projects in Iran. I finished my degree in Economics honours from Delhi. After the revolution in Iran, my husband got projects in Libya and moved to Tripoli. I moved with my two little boys to Libya.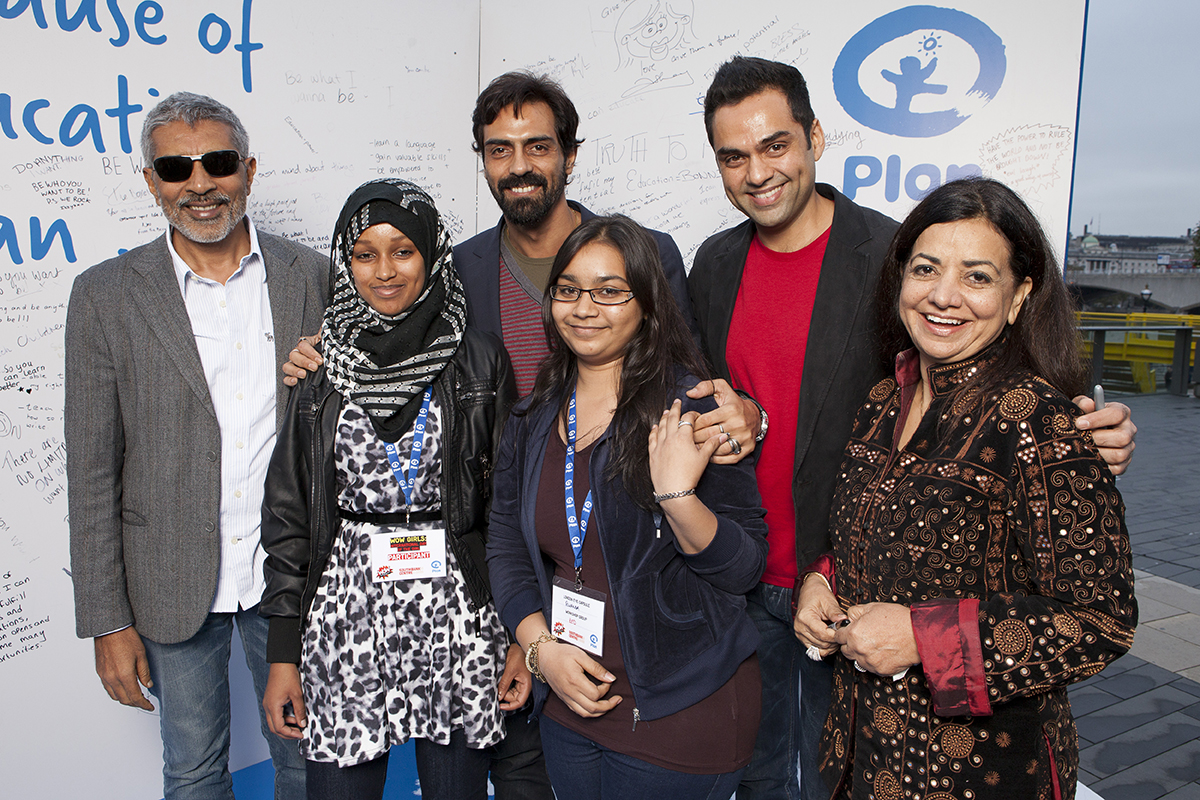 Surina Narula during a fundraising event for the Plan International (above) and with Priyanka Gandhi and Robert Vadra (below).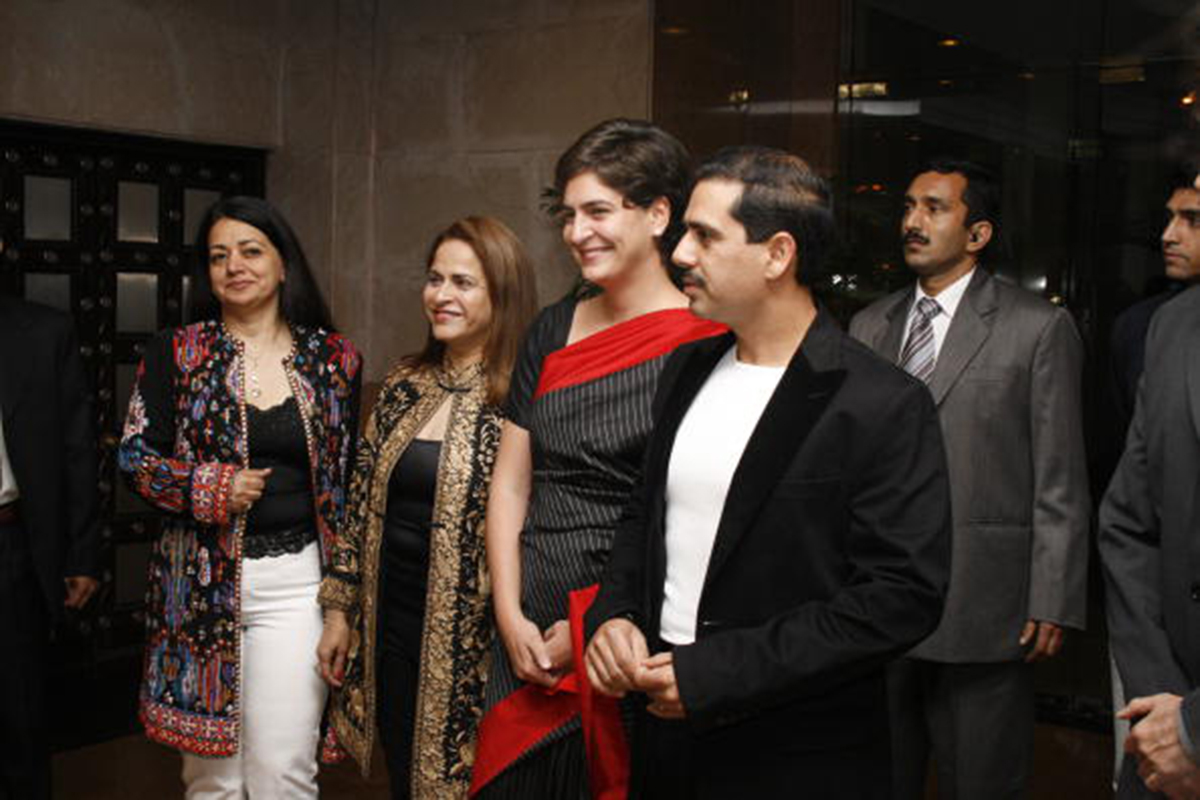 In the meantime, my sister's 12-year marriage culminated in her and her children's murder by the husband. Then ensued my long fight for justice for her. Domestic violence and gender equality had found a new meaning in my life. I moved back to Delhi. Even to get the First Information Report (FIR) in a police station, you needed to know someone powerful or rich. I was 24, with two small children. It was a learning process and I soon understood many new realities about India. How society has very little time and respect for women. How, if you are poor, you don't have access to justice. I also faced the harsh realities of the family I had married into. My in-laws found the idea of going to courts and police by "a woman of class" unheard of. My meeting lawyers for my sister's case was scorned at because I was a woman. I was determined to get justice so I approached the then Home Minister amongst other higher ranking officials. As I was only in my early twenties, every class of man I approached, from the highest ranking to the lowest, most of them looked me up and down as if I was sexually available because I had stepped into the world of men. I realized very quickly that I had to use my in-laws' name for power and protection. There was no equality here. I could not be ordinary and access justice for my sister. With the work I already had done with an NGO in Libya, as a fundraiser, I could conduct demonstrations so that it would enable my high powered approach to get the case to the CBI. Finally, justice was done; my brother-in-law, who was very wealthy, was found guilty, imprisoned and, many years later, hanged.
The entire happenings of my life left me seething for justice for those who didn't have any recourse to it. I had three children by then, a young family to bring up. I also continued studying, first through correspondence and then in London did an MBA. I also decided to continue my work by dedicating any time I had, to fundraising for NGOs that were working with women and children. In 1990, my youngest was two years old and we had moved to London where I found more time and several of us, who were working with street children, became founders of the Consortium for Street Children. We asked Baroness Flather to chair the board. She was a friend of John Major, the then Prime Minister of UK. We launched the Consortium at 10 Downing Street. Later, I did many fundraising events with the British Royal family. Baroness Flather had also involved me with constructing a memorial for martyred soldiers from the Indian subcontinent who had fought for the two World Wars. The Memorial now stands near Hyde Park Corner next to Buckingham Palace. I met Princess Diana, Prince Charles, the Queen and Princess Anne and many other famous people while fundraising for these causes.
By now, I had learned how to fundraise from the rich and the famous in London and held many events for charities working in London for India, including Pratham, Hope for Children, Plan International and even the Victoria and Albert Museum. I had my fill of meeting celebrities and promoting young designers and artists. My friend Ramola Bachchan and I often got together and organized events. I met famous actors, producers and directors. I was asked to become a patron of independent films in India. I would go every year to the Cannes film festival and help young filmmakers by promoting them through events sponsored for them.
I was approached by TVE, Television for the Environment, to help them fundraise. By now, I had become a volunteer consultant in organizing sustainable fundraising events. I put together an awards ceremony held every year at BAFTA for awarding the corporate social responsibility of companies. This award is now in its sixth year. TVE is an NGO that makes films for the environment and global sustainability.
By this time, I felt I didn't understand a lot of the work I did with street children. I went back to college in London to do a full-time masters in Social Anthropology. I studied at University College London. I did my dissertation on street children and spent a month going daily to the Delhi railway station. All this while, my main focus was always the Consortium for Street Children. I learnt a lot about policy during our work. We worked with a group of parliamentarians and helped bring about changes in policy. A major achievement was the bill which enables child molesters to be prosecuted even if the crime has taken place overseas. I also attended many meetings with the UN. I found it a bit of a circus, observing how smaller countries were reprimanded over every human rights atrocity and some of the big nations hadn't even ratified the UN convention on the rights of the child. I did not ever imagine that 25 years later we would be sitting in a room with all the ambassadors and putting in a general comment on street children in the UN Charter of the Rights of the Child in Geneva. This year, the general comment will be officially added which will enable street children to access rights under the UN charter.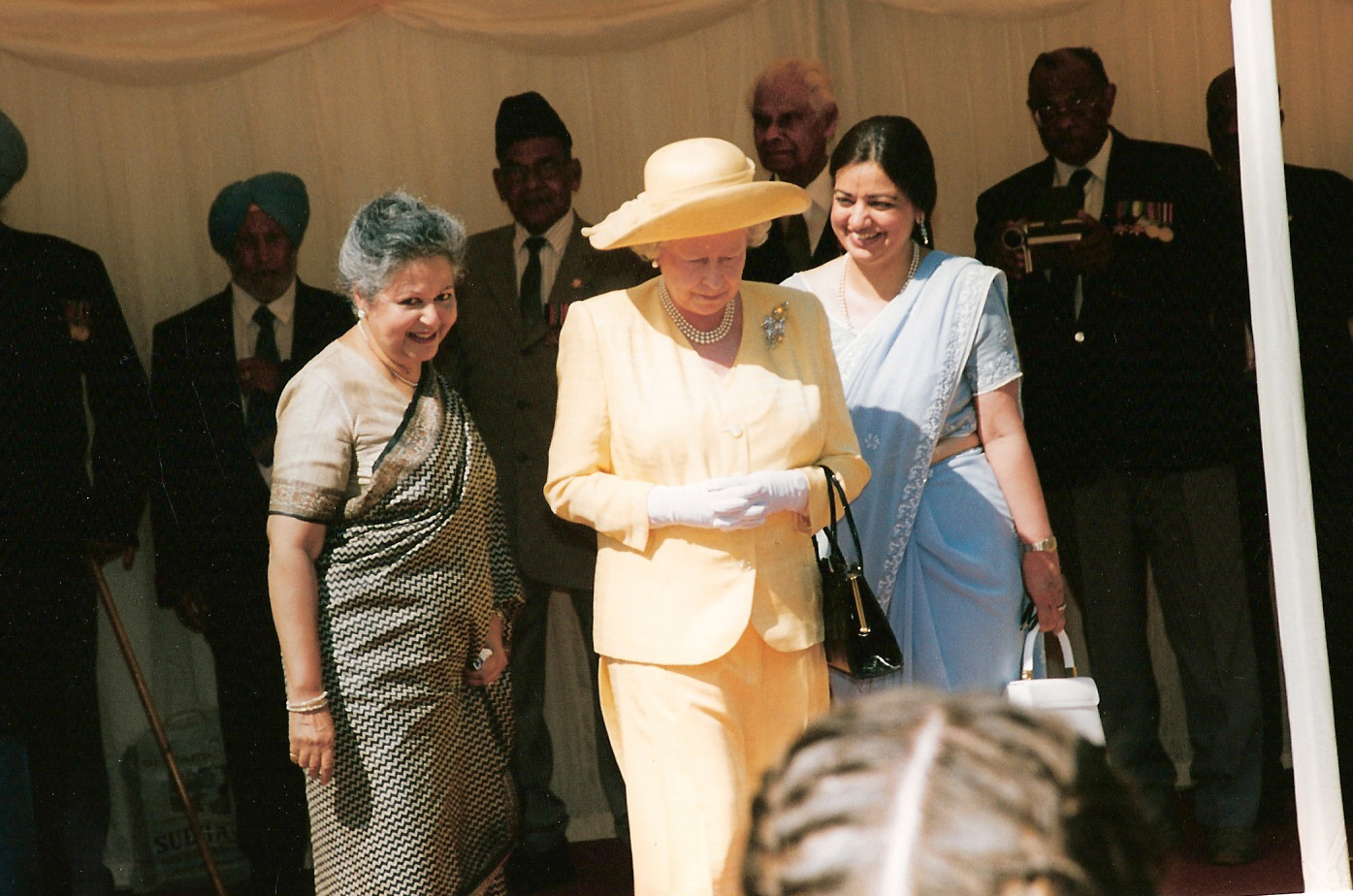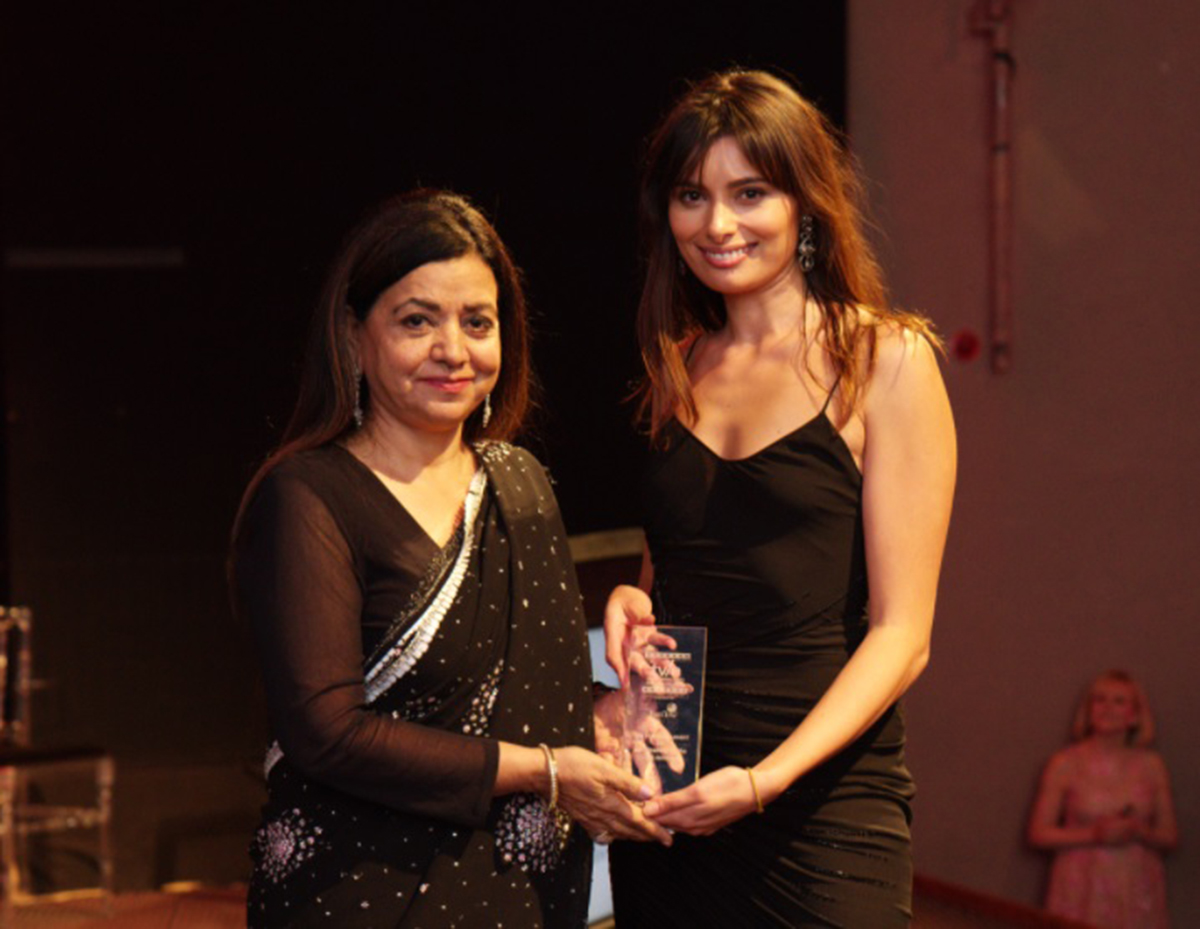 Surina Narula with Queen Elizabeth (top) and with French actress and model Gabriella Wright
My trips to India have always been frequent and in 2002, I met up with friends Namita Gokhale and Himachal Som, the then head of Indian Council for Cultural Relations (ICCR). They wanted me to fund an esoteric literature festival taking place in Neemrana. I love literature so I suggested that I didn't mind doing it if I could attend it, even if I wasn't a writer. They made an exception and I ended up meeting all the authors I admired. Several years later, I was again approached by my friend Sanjoy Roy, who also worked with street children, and Namita Gokhale to fund the Jaipur Literature Festival (JLF), which was started by Faith Singh. They also asked me to be the festival advisor. Since glamour had helped in all my fundraising ventures in London, I suggested adding celebrities to the festival. Again, my suggestion was to make it free so that everybody could access it and I began by giving some funding. A year later, my husband attended the festival and loved it. He said that the festival had great potential and promised sponsorship for 10 years. Five years later, we also started a Prize for South Asian Literature, which still continues. I also used to always put up a panel at JLF which was about making a difference through films and literature, and how literature influenced cinema. I also invited those NGOs working in difficult circumstances to discuss with authors who wrote about development and poverty. Five years later, the festival had become gigantic and taken a life of its own. My husband and I felt we couldn't add any further value to it because bigger funders were queuing to fund it.
We started giving the DSC Prize for South Asian Literature at different cities in South Asia because then I would also get a chance to travel in countries I hadn't been to. We gave the prize in Sri Lanka and last year in Bangladesh. This also gave me a greater understanding of this region.
As policy and advocacy had always been a part of my thinking, I decided to bring all my experience together into one event. Panel discussions were great for advocacy. I saw that at JLF. I had seen policy change benefit everyone in a far greater manner than any funding or work on the board of charities, which I still continue to do. By now, I had also read five years of longlisted books that won the DSC Prize and discovered how the South Asian region was deprived and poor. Caste and culture kept us from development in the right direction. Difficult Dialogues was thus conceived to grapple with policy. Difficult Dialogues enables discussions with policy makers and academics and the government and NGOs who also have great difficulty in implementing policy.
I am much older now and my children are grown up and I have equal access to power and resources. If I were to settle down in my comfort zone now, how will we ever change the world to be a better place? I owe it to my sister to continue the war for equality and justice.
Comments
*Comments will be moderated