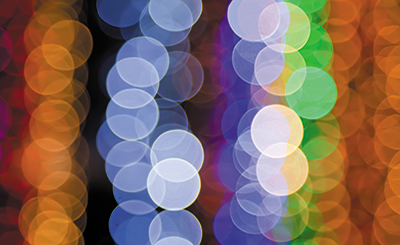 Four poems by author and translator Arvind Gigoo as part of our newly introduced section Parnassus: Poetry, curated by our contributing editor Siddhartha Gigoo

A Prostitute Celebrates Diwali
The wall is afraid of this stillness
the door is ajar
her elbow is on the window-sill
human condition spits at the lamps
this is a moment of blackness
the mirror reflects a no-smile
this shade-of-a-woman
waits for the cold grip
for the jingle of the coins
for her ritualistic breathing
her time-ness is tired.
Here he comes
A priest
a thud
a jerk
a bite
he fills the lamp with the oil
the habitual twist of the arms
a rote
a gust of wind
the curtain flutters
and
she sighs: The festival will never end.
I cup the warm breast
And feel
The quiver of oblivion
The nothingness of silence
And the flight of the spirit
— a paradox —
head on head
thigh on thigh
the bell rings
the trembling rain wets the sanctuary
the first word is uttered
at the thud
and the fall
this is hard
but harder still
the before
and
the after
the temples sleep
the priest and the god fall apart
the nipples are soft again
unsatiated satiety
we saw the invisible
sweat and all
therefore
I put high stakes at the gamble
and fornicate
An Ageing Woman in Front of a Mirror
I speak
The parting in the auburn hair.
I am
The greenish-blue eye-shade.
I feel
The woollen scarf covering breasts.
I am
The curl dangling over crow's-feet.
I am the mischief.
The beads in the necklace
Are
False.
Shadow


This sigh
speaks by divided moments
of a flood,
an epoch,
a history
of my lost crimson youth,
of dewy rainbow kisses,
of a frenzy that was long and gone,
of its warm shadows and
of smiling tears.
That was an age of unending vistas,
of hopes and of victories.
But now nothing remains
except the ashes
the broken words
the dead bones —
the fleeting shadows
and their silence.
This strange sunlessness,
musty fragrance of the disfigured candles,
whisper of the decayed flowers
give me a pang
an anguish and a bitterness.
Mine is a tired despair.
Through the criss-cross shadow of the dusty web
I see the crown and the cross
and someone looking at the sky in pain
blood oozing…
I hear the jingle of the thirty pieces of silver
and the repentance of no use.
Mine is a tear born of sorrow,
sorrow born of shame
and
this smile born both of sorrow and shame.
Donate Now
Comments
*Comments will be moderated