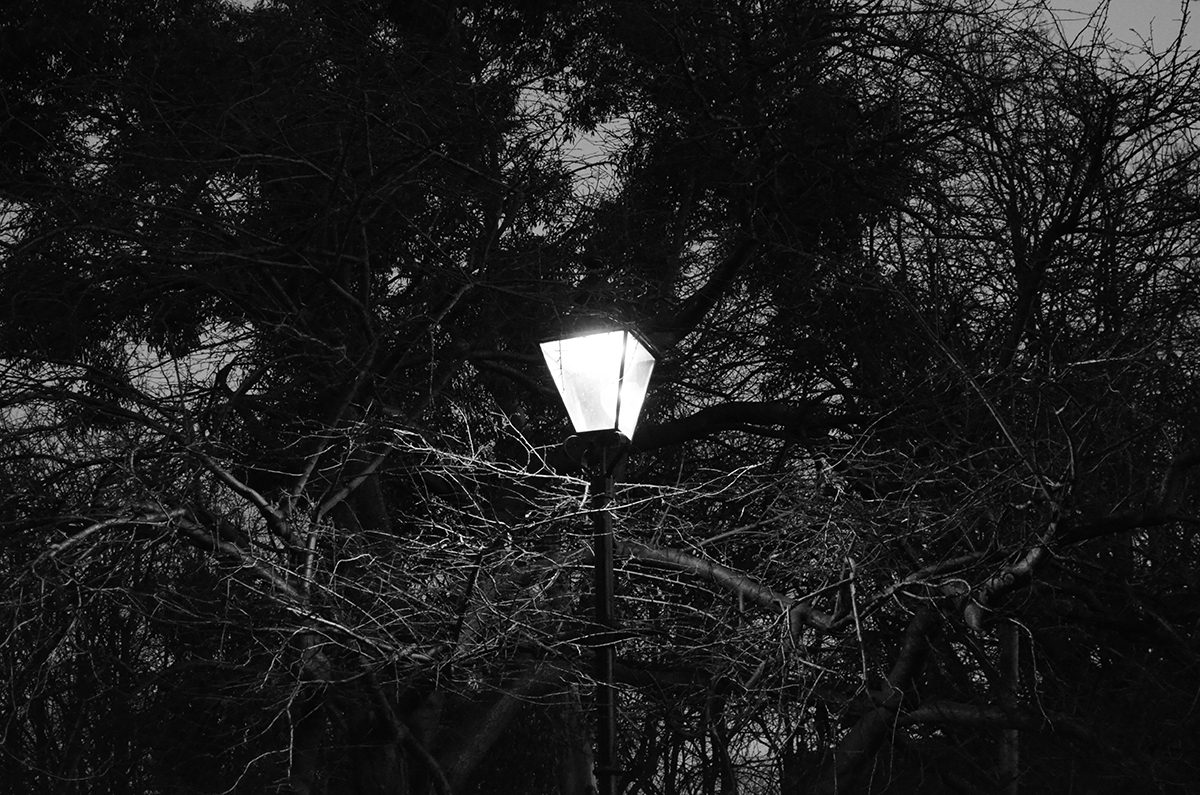 An Almost Made Up Poem
(For Charles Bukowski)
I see you gazing at a tomb with shiny
blue eyes, no, your eyes are not shiny
they are luminous, and the tomb is in Delhi
where we met for the last time and
then we lost each other and never met again.
you used to fancy wacky ideas about
MEN AND WOMEN, all in upper case, and you
knew celebs and most of them
had a thing for you, and I'd tell you, it's okay,
string along, make merry, I'm not "J".
because we're not an item. We had a fling once in
New York, a few days-long, but never loved, never
made out. So you hobnobbed with the celebs and wrote
about the celebs, and, of course, what you found out
was that the celebs were concerned only with
their celebrityhood — not the pretty young thing in bed
with them, who gives them that, and then awakens
in the morning to write upper case pieces about
MEN AND WOMEN. We know modern relationships' vacuity, they'd
told us, but reading your pieces I wasn' sure. maybe
it was the upper case. you were one of the
best female authors and I told the publishers,
editors, "her, print her, she's a little wacky, but she's
brilliant." "there's honesty in what she writes." I loved you
like a man loves a woman he never gets to know, only
talks to on phone, sees as pictures in newspapers. I would have
loved you more if I had sat in my room reading a
book and listened to you breathe in bed
but that didn't happen. I began to see less of you.
you were busy, you once said, and i almost angrily replied.
everyone is busy. End of the story. You said
you had a recurring dream about an old friend and
how he called out your name from the wilderness, trying
to reach out to you. You often wondered about that
dream and then I lost you. I asked around
but no one seemed to have any clue. Meanwhile, I found
someone whom I'll love till the day I die. If I had loved you
I would probably have been unfair to you or you
to me. it was best like this.
Tonight
For Agha Shahid Ali

Stay away, o wandering spirits, I'm just a little restless tonight
Everything's devoid of meaning, everything's a little baseless tonight
Boredom hangs heavy, what's it that I keep craving for?
Why is it that all that surrounds seems a little tasteless tonight?
My moments are all accursed, I live under some black magic
I can overcome any odd, but I'm just a little helpless tonight
You stayed over for sometime, but now that you've left
Everything that was 'more' appears less 'n' less tonight
What happened to the streets we walked down, hand-in-hand?
Why is every lane of the past so traceless tonight?
It's He who created me, and it's He who sustains
I live as I die; the sea of his kindness is limitless tonight
I devour the contours of your kindness; you ask for nothing
The radiant expanse of your being is a little selfless tonight
Nothing that I watch, read or hear seems to distract
Bergman, Brecht and Bach — all seem so depthless tonight
Don't take pity on me; I'm not used to anyone's sympathy
I am very zany by nature, but just feel a little zestless tonight
Escape
Not too long ago, wandering in some god-forsaken land, I had, by sheer chance or sheer accident
Hit upon a sublime shadow that, in turn, hit me with its sentience, and its readiness for sheer descent
Into any hell. I was struck by how it could, at any moment, prepare itself to ascend into any heaven
I was also struck by the way it'd go about almost everything, a duty or even its supposed dereliction
When our paths crossed, I knew, I just knew, that there was that something, finally, coming my way
All adrift seasons behind me, I hoped I could set sail, no longer would I have to keep getting astray
We began on a note so sombre, such melancholy the shadow had hid, in its dark and dreary edges
It tied me in its coarse and leathery sadness, and wrapped me around, entangling within its hedges
In the days that followed, insanely fleeting, we chased each other like hell, never ever had to give up
The dream of holding aloft beams and beacons, for each other, and to drink life from each other's cup
I had wandered, in vain, for years, to find somewhere that spark, that could set my adamant soul afire
And the shadow, with its silently tantalising contours, seemed to extinguish all my pent-up anger and ire
It knew the trick to turn the everyday stuff into something sublime, the quotidian into something magical
It took a deep interest in everything to do with life and love: an interest that I thought was just maniacal
We plucked a rose, we plucked a cherry, plumbing what seemed to me the bottomless pit of adoration
We thought the world of each other, and loved so much, it eventually became, it had to, our damnation
Not much later, the shadow, one fine morning, escaped, leaping into the widening swathes of darkness
Leaving me, once again, to think about things such as darkness and light, and my life's priorities reassess.
In Delhi With You
(For James Fenton and Jyoti Singh)

Don't talk to me of rape. I've had an earful.
And I get tearful when I've browsed a paper or two
I'm one of your watching brain-dead.
I'm in bondage. I'm spented.
But I'm in Delhi with you.
Yes, I'm enraged at the way I've been flimflammed
And regretful at the days just passing through.
There lurks something profound, We'll be around
Who knows what you and I will have found.
I'm in Delhi with you.
Do you mind if we do not go to the Habitat
If we say fuck off to the sagging International Centre
If we miss the Art Fair
And remain here in this crazy
Rented 2BHK
Dreaming of this and that
Of something and everything
Living who you are,
Living what I am.
Don't talk to me of rape. Let's talk of Delhi,
The little bit of Delhi in our hue.
There's that white line bus whirling
And the roads are bloodstained, reeling
And I'm in Delhi with you.
Don't talk to me of rape, Let's talk of Delhi.
I'm in Delhi with the frightening thoughts you think.
I'm in Delhi with your fears, your nightmares,
I'm in Delhi with... everyone's stares.
Am I shaming you?
I'm in Delhi with you.
Just A Poem
(For Shireen)

As time pitchforks us into darkness
and lengthening shadows fall into the night
I see you around, your lambent eyes fixed on me
in the afterglow of a scintillating conversation —
a rarity — we never have enough time for anything
your words embrace my silence, soothing
my frayed nerves; my broken being, my splintered
self, for once, lifts up: I sit and see you hold forth
on anything and everything — religion, society, tolerance.
"sometimes," I tell you, "I feel like I must sit with
a diary and a pen when I talk to you." You laugh.
Your eyes peel away some of night's darkness
and my reserve; "did I tell you, sometimes I
hold back myself even from myself,
there are parts of me that still don't know
the other sides. Do I make sense? Do I?"
"I don't hold with this," you say, "how is this possible?
this doesn't, what do they say, hold water."
"It happens with me. I must be real weird."
I blabber on, even as you look at me with
disbelieving eyes. "No, you're not gonzo."
And like that, we talk of a little bit of this
and a little bit of that, of something and nothing
and the night, just like that, seems set
to drift towards the dawn. The world has its woes.
And it inflicts some of them on us. And I
tell you, keep telling you, "the world is what
it is, the world is what it is and always will be.."
you seem to sink into your own thoughts
your lapis lazuli eyes bent, your crescent lips
hiding behind them their lulled splendour.
Words veer off to another. And another to yet another
and we keep swirling around them, like moths,
as if hell bent on scratching some light from
the surface of the night. Sleep, I've always felt,
has been my worst enemy; keeping me at bay,
it's my stepmother, and I its wild child refuse
its reluctant arm. Wakefulness, I feel like telling you,
is the curse of my orphanage, will you believe me
if I tell you that I've never quite slept
since I lost my father, then mother, beside
whom I'd often sleep night after night after night,
I fear if I fall asleep I'll lose something or the other
though I don't quite know what is there left to lose
"Don't wallow in it. Why mustn't you move on?"
I don't tell you that I don't quite know how
to move on. And that, for me, there's no closure
there never will be; it's like an open, festering
wound and their absence, mammoth, is a kind
of a presence — they're always around —
waking or asleep. "Fortitude has its rewards,"
you say. I don't tell you I don't care about
any award or reward. it's just that that's the way
it is. We sit silently for some time, and then,
"move on". "Life has to go on, nothing ever
stops its inexorable process," you lapse into
the profound. "No matter how many skies have fallen,"
I think of that D H Lawrence line, "We've got to live."
Silence, again, fills the space between us. Night,
ravenous, nibbles away at our shared moments...
I feel the upswell of emotion ebb away
Bringing me back to the world where we
must strive to do little things, small "taxing tasks"
"In the small things lies the key to big things of life,"
you tell me, exhorting me to learn to do small things
differently; and I secretly nurture to become the god
of small things, taking care never to go wrong with them
But worldliness is a tricky business — and I —
with a litany of flaws (of character? I wonder) keep
experiencing the flip side of it all, but always eager
to drown my depression at facing the real world
in silence, treading cautiously always, taking solace
in fiction — in the ability to make things up.
"Why must it fascinate you, whatisitsname,
This business of making things up?" you ask.
I feel like telling you, I owe it all to
the vast emptiness inside. But keep quiet.
Talking instead of a termagant or a bastard
or a grocer who duped me or how I was put upon
by someone else. "Stop being so naive,"
is your verdict. Inwardly, I note: another to-do...
"What are you thinking," you ask. "A poem..." I stop
blurting it out. I know the answer: "A poem never
ever helps change things. It's after all just a poem."
I am aware it's just a poem. Or, even, not quite one.
It doesn't help change anything in the world. It just is.
In the "shimmering mirage" of the city, night
like a sea, erupts, without fail, threatening to sweep
our inner harbours with its ferocious tide.
Every night, I retreat into its vast silence
You bring me to the shore
Night after night after night after night...
Donate Now
Comments
*Comments will be moderated