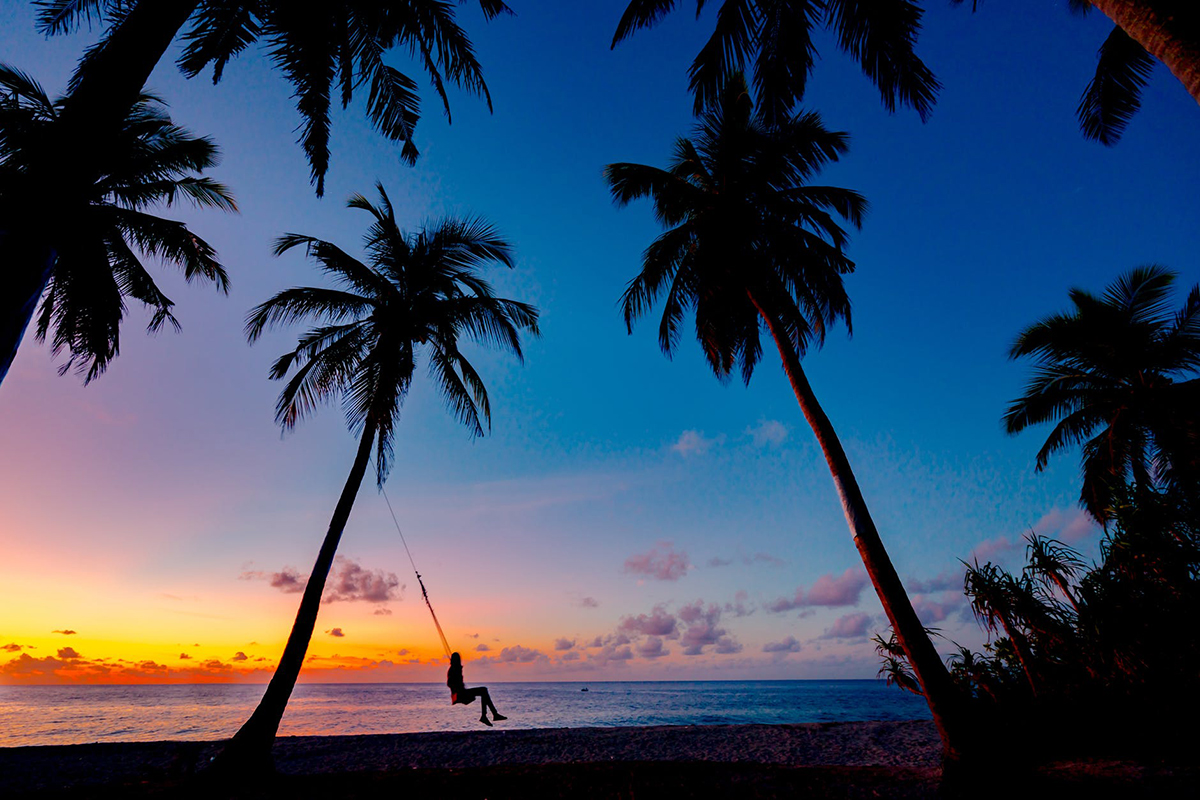 These poems are part of our world poetry special issue, with the focus on Turkey, curated by Ceyda Elgül, an instructor of translation at Department of Translation and Interpreting Studies in Istanbul's Boğaziçi University
Editor's Note: "No man is an island entire of itself/every man is a piece of the continent, a part of the main..." wrote John Donne, whose death anniversary falls on March 31. However, amid the shared threat of a global pandemic, as we practise social distancing and seek refuge in the self, we may see ourselves as islands unto ourselves, rafting along the sea of life. As reports of people dying of coronavirus around the world come in, all of us at The Punch Magazine feel diminished as we are "involved in mankind".
COVID-19 destroys lives, but as human race, we have always created what is greater than us — literature. It's a dark and difficult period in the march of human civilisation. But this is also the time that will produce the best of literature. "What one writer can make in the solitude of one room is something no power can easily destroy," Salman Rushdie once said. Poets and writers throughout history have always shaped the world, and stopped it from "going to sleep". Someday, when all this is over, the world may not be the same, and we may have lost millions of our loved ones to the contagion, but, by then, poets and writers who are witness to this moment in history will have created life-affirming literature that will outlive us. We do hope that this phase proves to be just a "short sleep" and that we may soon "wake eternally" and emerge into the light — stronger and well-healed.
The three poems here are part of our world poetry special issue, with a focus on Turkey, curated by Ceyda Elgül, an instructor of translation at Department of Translation and Interpreting Studies (DTIS), Boğaziçi University in Bebek (Istanbul). It presents a selection of poems translated during a workshop in Turkey last year.
Curator's Note: Poetry is generally associated with untranslatability. Poets are assumed to deconstruct and refashion the language, which eventually puts it in a state that cannot be replicated in another language. This portrayal would seemingly suggest that poems are "islands" that have no contact with "other shores".

In July 2019, a group of professional poets, translators, and scholars from different linguistic and cultural backgrounds gathered at Büyükada, the largest of the nine "Princes' Islands" in the Sea of Marmara, near Istanbul, to start a series of poetry translation workshops entitled "Island in Translation". The gathering aimed to celebrate poetry translation as collaborative-creative production. A selection of island poets and/or poems with island themes was translated. The poets and the poems came from the Princes' Islands (Istanbul), Cyprus, the Caribbean, and the Isle of Man. During the two-day workshop, the gathering delved into island literature from the viewpoint of translation and proposed corresponding images for island-poems in other languages, including English, Turkish, Korean, Kurdish, and Japanese. Metaphorically speaking, the group explored how "island-poems" and "other-shores" could be brought together.
Besides these three poems, other translations include poems by late Caribbean poet, playwright and theatre director Derek Walcott (translated by Özlem Berk Albachten); Turkish poet-essayist-novelist Enis Batur (translated by Saliha Paker); Sait Faik Abasıyanık, one of the major short story writers in Turkish literature in the 20th century (translated by Şehnaz Tahir Gürçağlar and İldar Gün Gürçağlar); Isle of Man-based English teacher Usha Kishore (translated by Seyhan Bozkurt Jobanputra and Rakesh Jobanputra); Özdemir Asaf, an eminent figure of contemporary Turkish Literature (translated by Seyhan Bozkurt Jobanputra and Rakesh Jobanputra); Turkish writer-stage director-theatre critic Melisa Gürpınar (translated by Ceyda Elgül); American poet Mel Kenne (translated by Mark David Wyers, İdil Karacadağ and Gökçenur Ç.); another Turkish poet Haydar Ergülen (translated by Mark David Wyers and İdil Karacadağ); Turkish poet-actor-visual artist Erkut Tokman (translated by Mark David Wyers and Ceyda Elgül); Turkish-Cypriot poet Mehmet Yaşın (translated by Bilal Çelik and Başak Ergil); and Turkish poet Muzaffer Tayyip Uslu (translated by Muazzez Uslu). In respect of the long tradition of poetry translation, the translations are presented along with the source poems so as to enable parallel reading.
Cardiography
By Efe Duyan
you've returned home early
I hang my wet towel onto the chair
your cardiograph lays on the table
no heart's beat is similar
to another
matchless
like finger prints
this is some kind of test to see
if it's possible for me to love
without knowing you so well
I'm searching for traces
belonging to no one but you
which will prove I know you inside out
there must be another prospect
as I see the skyline of an hilly island
all of a sudden risen in the middle of the sea
in the zigzags printed on the red graph paper.
Elektrokardiyografi
erken gelmişsin
ıslak havlumu sandalyeye asıyorum
kalp grafin masanın üzerinde
hiç kimsenin kalp atışı
birbirine benzemez
parmak izleri gibi
tamamen eşsizdirler
bir tür test bu benim için
sevebilir miyim gerçekten
çok yakından tanımıyorsam seni
seni ne kadar yakından tanıdığımı gösteren
yalnızca sana ait
izler arıyorum
başka bir ihtimal daha olmalı
çünkü denizin ortasında birden ortaya çıkan
tepelerle kaplı başka bir adanın
ufuk çizgisine benziyor
kırmızı kareli kağıdın üzerindeki zikzaklar
Tale of Pulya
By Nihat Özdal
1/
I found an island for you
Pulya!
2/
You, a habit
a habit with wings
for other winds
3/
I found a song for your lack of sea, Pulya!
half
are the
sha-
dows
of the
Birds and the winds
4/
We couldn't live one of our two lives
in the blue eyes of the hunter,
5/
Any prey
with a desire to fly
can never be a tree
6/
The wings cease fluttering
only at night
7/
Pulya!
you 're just in the age I was born to lose you
8/
A pulya in a bird trap
somehow we
all
are
Pulya'nın Öyküsü
1/
Sana bir ada buldum;
Pulya!
2/
Başka rüzgarlar için
kanatları olan
bir huysun sen…
3/
Senin denizden kalmışlığınla ilgili bi' şarkı buldum Pulya!
Gölgesi
yar-
ım-
dır;
Kuşların ve rüzgarın…
4/
Avcının mavi baktığı iki ömürdük;
birini yaşayamadık!
5/
İçinde uçmak olan hiçbir av
ağaç olamaz.
6/
Kanatların kaldığı
gecedir ancak…
7/
Pulya,
seni kaybetmek için doğduğum yaştasın!
8/
Ökse tuzağına düşen Pulya'lar;
hepimiz
b i r a z
öyleyiz...
When We Stop Talking
By Çağla Meknuze
when we stop talking, the fog
two strangers, stuck on an island, when we stop
you were asleep
I set the ferries ablaze
I was asleep
you exchanged my dreams
a threepenny mid-life crisis
a stamping child in your voice
'let's go back home
let's go back home'
balloons on a single string
let go! they will fly
Susunca Biz
susunca biz; sis
susunca; iki yabancı mahsur adada
uyuyordun
vapurları yaktım
uyuyordum
rüyalarımı bozdurmuşsun
üç beş kuruş orta yaş endişesi
tepinirken sesinde bir çocuk
'eve dönelim
eve dönelim!'
tek bir ipe bağlı balonlar
bıraksan uçacaklar
Donate Now
Comments
*Comments will be moderated