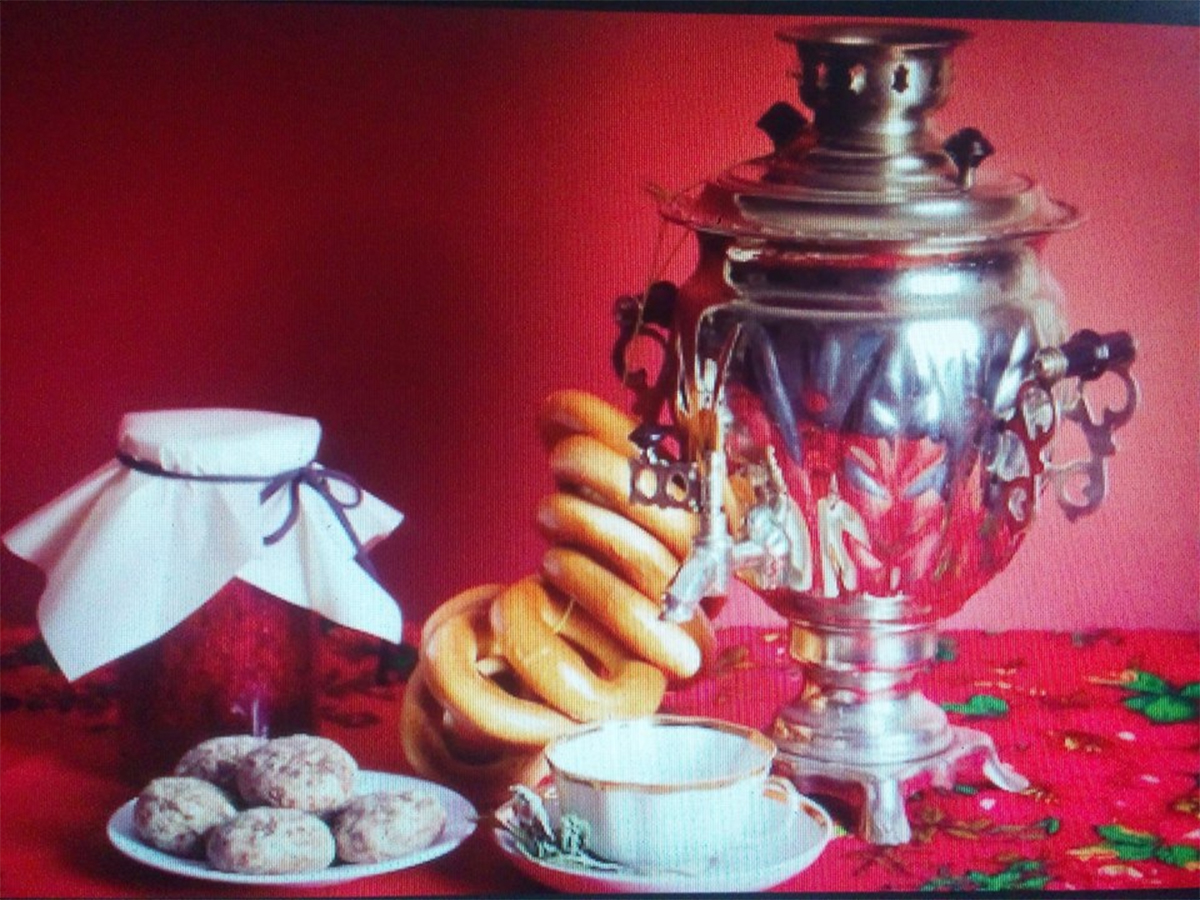 If They All Met At Pushkin Cafe
The violins' mourning voices
sing above the spreading smoke:
'Give thanks to heaven:
you are alone with your love for the first time.' says Anna Akhmatova.
Pushkin cafe, Alexander replies, "A love as deep as this, as true, as tender,
God grant another may yet offer you"
The dish of oysters on ice
smelt fresh and sharp of the sea. The waitress served silently
"No foreign sky protected me, no stranger's wing shielded my face. I stand as
witness to the common lot, survivor of that time, that place. — 1961
"But here, in the murk of conflagration, where scarcely a friend is left to know we, the survivors, do not flinch from anything, not from a single blow. Surely the reckoning will be made after the passing of this cloud. We are the people without tears, straighter than you ... more proud..." recited Anna Akhmatova with more conviction. "My shadow serves as the friend I crave" "You will hear thunder and remember me, and think: she wanted storms..."
"If you were deceived by life,
Don't feel dismal, don't get mad!
Be at ease and don't feel sad:
The days of joy will soon arrive!
The heart can't wait for this to pass;
The present is depressing here:
All is fleeting rather fast;
That which passes will be dear'
Pushkin comforts reciting his lines.
It's an exchange of literary miracles created by Alexander and Anna Akhmatova, the famous poets and writers.
I thought from a distant land to put together.
If, in case they met each other, what would be their conversation!
An attempt to put the quotes and verses to flow like Volga,
bringing them together in a century of dying consciousness, intellectual poverty and creative poetic enounter.
It's not reality but I thought to start the conversation in Pushkin Cafe of modern Russia.
If, in case they met to see the changes occurred over the years.
The cycle of time, may be a time machine, brought the greatest poets in an intimate conversation, reciting their passionately scribbled poems, verses and untold scriptures.
Sudden entry of Tolstoy made the cafe owner to come forward. Greeting the greatest wisdom to join the conversations. Delighted to meet Pushkin and Akhmatova, Leo thought to share his spiritual wisdom.
"Everyone thinks of changing the world, but no one thinks of changing himself.
If you want to be happy, be.
The two most powerful warriors are patience and time: Tolstoy introduced
himself.
He continued saying, "All happy families are alike; each unhappy family is unhappy in its own way."
"If you look for perfection, you'll never be content." (Lessons of Life Murmured by Leo Tolstoy).
Anna Akhmatova replied softly, "The secret of secrets is inside me again."
"If you were music, I would listen to you ceaselessly,
And my low spirits would brighten up," she answered respectfully.
Pushkin was quiet but thought to express himself to the Old Man, "Oh, if I could be reborn, I'd serve you
Even more passionate and fervent! I'm not that lover, filled with passion,
That youth, who left the world amazed:
Alas, my spring and summer passed now,
And didn't leave a single trace.
"I think… if it is true that
there are as many minds as there
are heads, then there are as many
kinds of love as there are hearts," says Tolstoy.
"Respect was invented to cover the empty place where love should be," says Tolstoy
"Spring is the time of plans and projects," says Tolstoy. "If you want to be happy, be," he says.
Akhmatova was silent. "It is unbearably painful for the soul to love silently."
Akhmatova says, "The whole time I was hoping my silence would fit yours and exclamation marks would gently float across time and space so that boundaries would be crossed; the whole time I was praying you would read my eyes and understand what I was never able to understand. See, we were never about butterflies. We've always been about burning stars. All about us is unearthly and radiant."Akhmatova says, "Poems are my link with the times, with the new life of my people."
"In the name of God, stop a moment, cease your work, look around you," says Tolstoy. "Is it really possible to tell someone else what one feels? When you love someone, you love the person as they are, and not as you'd like them to be," says Tolstoy.
"Rising from the past, my shadow Is running in silence to meet me,"
says Akhmatova. "Call me a sinner, Mock me maliciously: I was your insomnia, I was your grief," says Akhmatova. "Rising from the past, my shadow is running in silence to meet me," says Akhmatova.
Pushkin, Tolstoy both were pensive in front of a fiery feminist.
"Nothing is so necessary for a young man as the company of intelligent women," Tolstoy smiled.
Pushkin says, "Placed here in tribute to a date,
Or to a fateful separation?
Or to a stroll under the shade,
Alone, without a destination?
Is he or she alive today?
Where did they find their hidden nook?
Or did they also fade away,
Just like this flower in the book?
1828 Flower
Pushkin continued in desperation "If only you, surrendering to sadness,
In silence mumbled melancholy verse
And loved the way my ardent heart had flamed...
If I'm still loved... allow me, my dear friend,
To re-awake the lyre with my hand"
(Translation by Andrey Kneller)
Tolstoy says, "All the variety, all the charm, all the beauty of life is made up of light and shadow." "I've always loved you, and when you love someone, you love the whole person, just as he or she is, and not as you would like them to be," says Tolstoy.
"I am in the middle of it: chaos and poetry; poetry and love and again, complete chaos. Pain, disorder, occasional clarity; and at the bottom of it all: only love; poetry. Sheer enchantment, fear, humiliation. It all comes with love," says Akhmatova. "As the future ripens in the past, so the past rots in the future — a terrible festival of dead leaves." Akhmatova says, "We are all carousers and loose women here; How unhappy we are together!" Akhmatova says, "That was when the ones who smiled Were the dead, glad to be at rest."
Akhmatova says, "This cruel age has deflected me, like a river from this course. Strayed from its familiar shores, my changeling life has flowed into a sister channel. How many spectacles I've missed: the curtain rising without me, and falling too. How many friends I never had the chance to meet." Akhmatova says, "I seem to myself, as in a dream, Am accidental guest in this dreadful body," says Akhmatova.
Pushkin consoles Akhmatova. " My friend, it's time! The heart demands a break —
Day after day flies by, and every hour takes
A bit of being from us, while you and I
Make plans to live together — we may die.
There is no happiness, but there is peace of heart.
So many years I've dreamt about this part —
So many years, a tired slave, I planned my flight
Someplace where I will work to my delight. "
(Translation by Andrey Kneller)
"He stepped down, trying not to look long at her, as if she were the sun, yet he saw her, like the sun, even without looking." Tolstoy smiled at Akhmatova.
"We learned not to meet anymore, We don't raise our eyes to one another, But we ourselves won't guarantee What could happen to us in an hour."
says Akhmatova.
"Only people who are capable of loving strongly can also suffer great sorrow, but this same necessity of loving serves to counteract their grief and heals them," says Tolstoy.
Pushkin:
A wish
My days still linger, slow and rough,
Each moment multiplies the sadness
Within the heart of hapless love
And drives my yearning into madness.
I'm silent; I don't dare to breathe.
I weep, my tears are my salvation.
My soul, held captive in this grief,
In tears alone finds consolation.
No longer do I care if life goes by,
Its empty ghost will lastly set me free;
The sorrow of my love is dear to me--
If I die loving, then I pray let die!
1816 By Alexander Pushkin
(Translation by Andrey Kneller)
"The celebrations Of secret nonmeetings are empty, Unspoken conversations, Unuttered words. Glances that don't intersect Don't know where to come to rest. And only the tears rejoice Because they can flow and flow. Sweetbrier around Moscow, Alas! Somehow it is here ... And all this they will call Love eternal," says Akhmatova.
"If you want to be happy, be," says Tolstoy.
All three picked up books and sat in the library room surrounded by wooden bookshelves, telescopes, terrestrial globes and ancient woodcuts at Café Pushkin, a cozy restaurant in the centre of Moscow, which integrates an old library. And where dining is a fine art.
PS: The conversations, verses, translations, quotes have been taken from the poets' works, most of them available online, with credit to the writers and translators. The concept of the literary conversation is exclusively mine to extend my gratitude to the greatest writers and poets I love very much.
Spring
Forest trees, the tiny humming bird rejoice
after the cold adamant winter,
dancing in glory of joy and laughter,
when the rising sun becomes brighter and longer.
The lonely gardener looks forward to
welcoming the colorful spring flowers.
Winter was preparing for a lonely departure.
Imprisoned frozen river with wounded ice blocks
starts to flow again, singing the song of ultimate freedom
— of the lively creatures.
No more ice fishing, no more ice concert,
ice skating ballerina, jumps, spirals, twists, and turns
nature became alive from the stubborn cold behaviour.
Transcending from silent meditation mother Earth smiled
with lovely greenery at every corner.
The quiet lake of the swans saying love is in the air,
Spring time, the countryside was reviving from the sheet of snow.
The happy children playing over the melting ice border,
young lovers bicycling along the happy flowing river,
the nature, the silent scriptwriter watches
the cyclic transformation.
Let the ice melt to spread the purity of whiteness,
wounded winter softly whispered in despair,
Let the peace flag spread all over to stop the conflict and war.
Nature's canvas paints peace process every year,
before the hot and sultry summer,
Life continues unmoved, destiny playing its part,
unfazed mundane ignore the warnings of the
kind nature.
Seasonal love and hate moments, uncontrolled emotions,
the early spring bulbs of snowflakes, snowdrops
the world awaits for the glory of mid spring blossom.
Longer days more daylight and warmth from the Sun,
the evergreen pine, tall trees begin to grow, spreading their loving arms.
Spring has arrived, spring has arrived
let us all enjoy in lavish green Meadows!
Donate Now
Comments
*Comments will be moderated