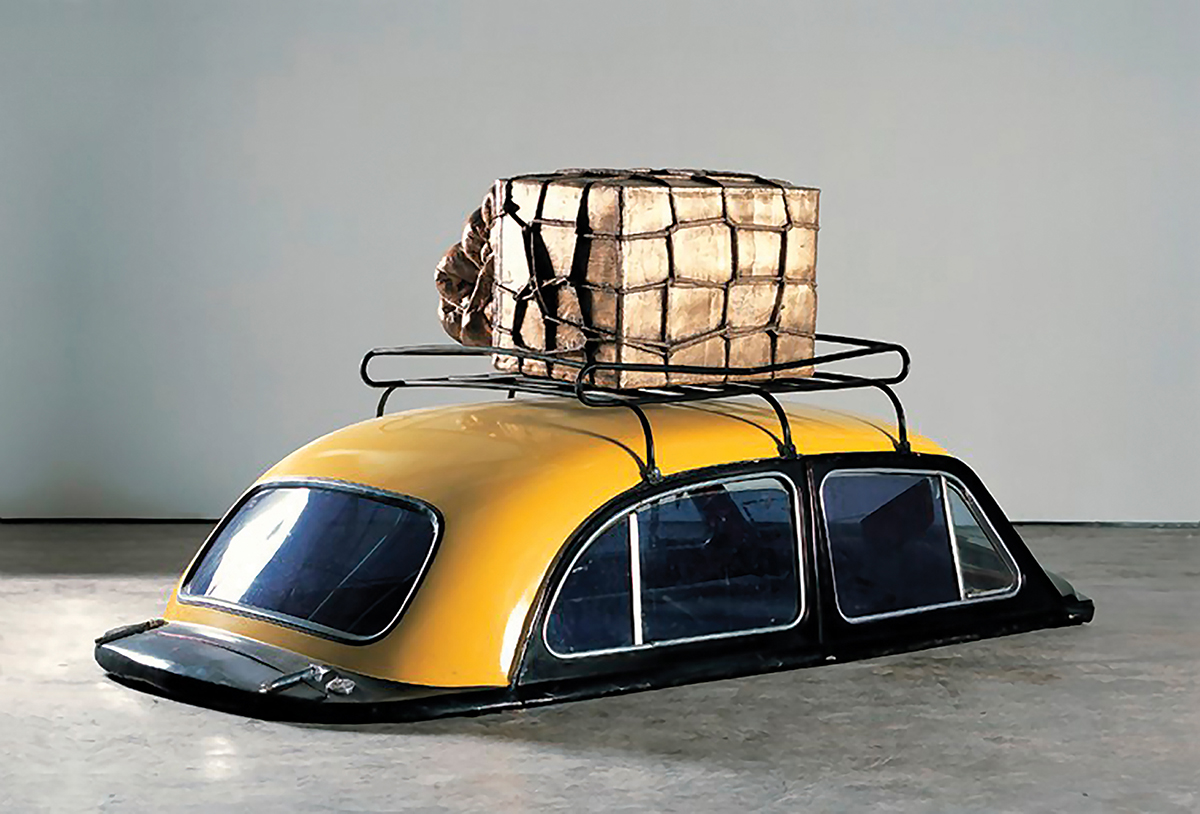 Everything is Inside, 2004. Installation. Taxi, bronze. Subodh Gupta
Migration I
for Subodh Gupta
yellow-black and a stack
of memories on a rack
how far will they go?
how far to know
life's journey
is back to
back.
Lighthouse Eyes
for Sudhir Patwardhan
he scans the city
with lighthouse eyes.
his paint is the sweat
of blue-collar toil
his canvas a mosaic
of mundane lives —
of grit and grime
and scattered dreams
a throb of slums
and glut of high-rise.
a speedway sweeps through
the clutter of each day
its serpentine path
skims the city's sighs.
the city's pulse
beats in his blue veins,
his narratives are mirrors,
his brush never lies.
he scans the city
with lighthouse eyes.
Woman at the Window
for Caspar David Friedrich

there she is
framed by a window —
tidy hair and
uncombed mind.
tranquil eyes
and unquiet
thoughts
that run amok
beyond the
view of a life
stacked in neat
years of rituals —
daughter, spouse,
mother, grandmother,
robot, orphan of
circumstances.
the window
is her anchor.
she stands there
framed by a prayer
that will one day
set her free.
Such Was the Lunar Night
for Yoshitoshi Nakasu
such was the lunar night that it mesmerized a city not ready to taste its shimmering skin half-witted
by the toll of pounding on its streets for bread and castles but O the moon-washed air held a strange
lustre that swept over a woman parched with grief and she drank deep the liquid light drank deep the
night.
Donate Now
Comments
*Comments will be moderated