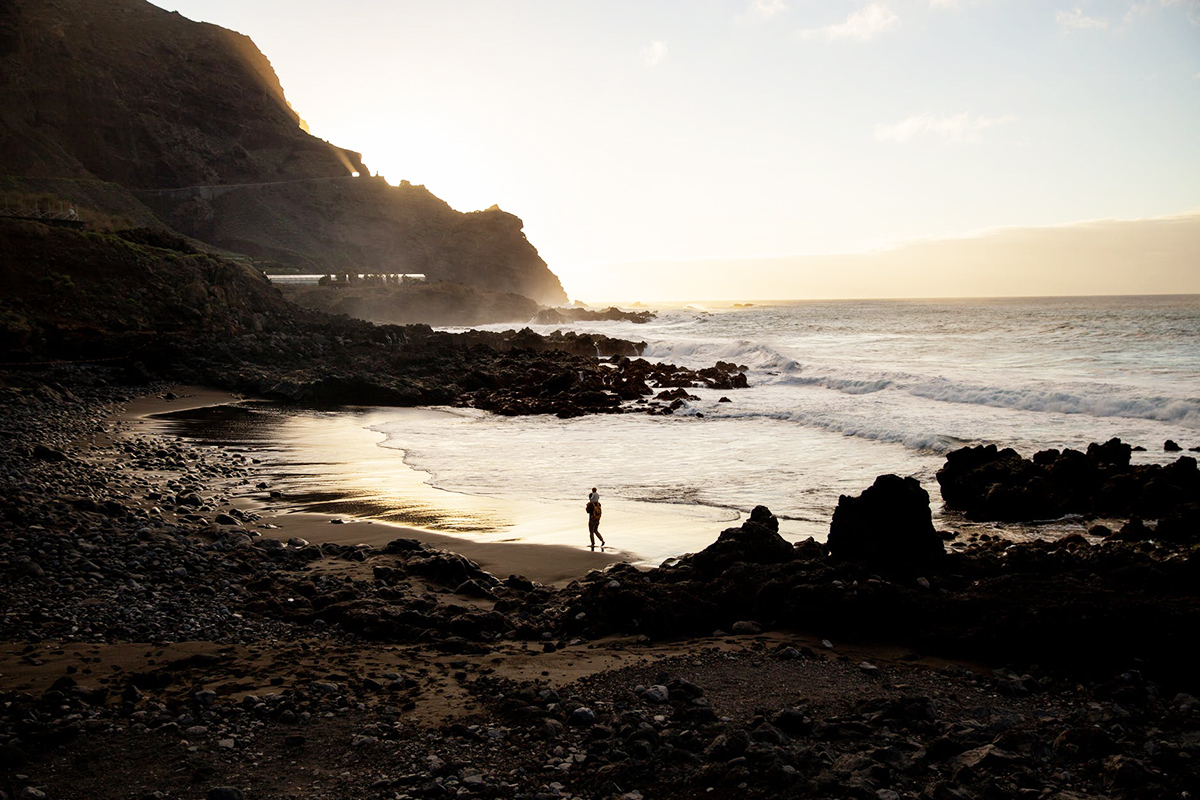 This poem is part of our world poetry special issue, with the focus on Turkey, curated by Ceyda Elgül, an instructor of translation at the Department of Translation and Interpreting Studies in Istanbul's Boğaziçi University
Editor's Note: "No man is an island entire of itself/every man is a piece of the continent, a part of the main..." wrote John Donne, whose death anniversary falls on March 31. However, amid the shared threat of a global pandemic, as we practise social distancing and seek refuge in the self, we may see ourselves as islands unto ourselves, rafting along the sea of life. As reports of people dying of coronavirus around the world come in, all of us at The Punch Magazine feel diminished as we are "involved in mankind".

COVID-19 destroys lives, but as human race, we have always created what is greater than us — literature. It's a dark and difficult period in the march of human civilisation. But this is also the time that will produce the best of literature. "What one writer can make in the solitude of one room is something no power can easily destroy," Salman Rushdie once said. Poets and writers throughout history have always shaped the world, and stopped it from "going to sleep". Someday, when all this is over, the world may not be the same, and we may have lost millions of our loved ones to the contagion, but, by then, poets and writers who are witness to this moment in history will have created life-affirming literature that will outlive us. We do hope that this phase proves to be just a "short sleep" and that we may soon "wake eternally" and emerge into the light — stronger and well-healed.
This poem is part of our world poetry special issue, with a focus on Turkey, curated by Ceyda Elgül, an instructor of translation at the Department of Translation and Interpreting Studies, Boğaziçi University, in Istanbul. It presents a selection of poems translated during a workshop in Turkey last year.
Curator's Note: Poetry is generally associated with untranslatability. Poets are assumed to deconstruct and refashion the language, which eventually puts it in a state that cannot be replicated in another language. This portrayal would seemingly suggest that poems are "islands" that have no contact with "other shores".
In July 2019, a group of professional poets, translators, and scholars from different linguistic and cultural backgrounds gathered at Büyükada, the largest of the nine "Princes' Islands" in the Sea of Marmara, near Istanbul, to start a series of poetry translation workshops entitled "Island in Translation". The gathering aimed to celebrate poetry translation as collaborative-creative production. A selection of island poets and/or poems with island themes was translated. The poets and the poems came from the Princes' Islands (Istanbul), Cyprus, the Caribbean, and the Isle of Man. During the two-day workshop, the gathering delved into island literature from the viewpoint of translation and proposed corresponding images for island-poems in other languages, including English, Turkish, Korean, Kurdish, and Japanese. Metaphorically speaking, the group explored how "island-poems" and "other-shores" could be brought together.
Besides this poem by Isle of Man-based English teacher Usha Kishore (translated by Seyhan Bozkurt Jobanputra and Rakesh Jobanputra), other translations include poems by late Caribbean poet, playwright and theatre director Derek Walcott (translated by Özlem Berk Albachten); American poet Mel Kenne (translated by Mark David Wyers, İdil Karacadağ and Gökçenur Çelebioğlu); Turkish writer-stage director-theatre critic Melisa Gürpınar (translated by Ceyda Elgül); Turkish poet-essayist-novelist Enis Batur (translated by Saliha Paker); Sait Faik Abasıyanık, one of the major short story writers in Turkish literature in the 20th century (translated by Şehnaz Tahir Gürçağlar and İldar Gün Gürçağlar); Özdemir Asaf, an eminent figure of contemporary Turkish Literature (translated by Seyhan Bozkurt Jobanputra and Rakesh Jobanputra); another Turkish poet Haydar Ergülen (translated by Mark David Wyers and İdil Karacadağ); Turkish poet-actor-visual artist Erkut Tokman (translated by Mark David Wyers and Ceyda Elgül); Turkish-Cypriot poet Mehmet Yaşın (translated by Bilal Çelik and Başak Ergil); Turkish poet Muzaffer Tayyip Uslu (translated by Muazzez Uslu); and Turkish poets Efe Duyan, Nihat Özdal and Çağla Meknuze (translated by Gökçenur Ç.). In respect of the long tradition of poetry translation, the translations are presented along with the source poems so as to enable parallel reading.
Postcolonial Poem
You are the enterprising seafarer,
I am the wild orient, waiting
You cast your imperial net.
I welcome you like a God.
I bleed in saffron and green. I sing
patriotic songs in mumbo-jumbo.
You exorcise my pagan spirit
You teach me your language.
I curse in your language.
I unite. I shout slogans.
I subvert. I burn you down.
at me. I die. But I rise again.
You imprison me. You call me
traitor, in the name of the crown.
I employ non-violence. I desire truth.
I non co-operate. I fast unto death.
My swelling masses flood you out.
Your sun is set. You saw me into two.
Yet, I rise again. I build new nations.
We pretend to ignore each other.
But we need each other.
I dream of the western skies.
You dream of a new empire.
I come. I see. I conquer.
I teach you your language.
Together, we journey through Prospero-land.
My pagan spirit resurrects in mumbo-jumbo.
I people your island with little Calibans.
You hurl abuse. You show difference.
I resist. You make new laws.
Postkolonyal Şiir
Sen acar denizcisin
macera peşinde.
Vahşi Şark'ım ben,
keşfedilmeyi bekleyen.
Atıyorsun İmparatorluk ağını üstüme.
Ben seni bir Tanrı olarak karşılıyorum.
Alıp satıyorsun. İstila ediyorsun.
Fethediyorsun. Bölüyorsun.
Safran ve yeşil kan akıyor benden.
Vahşi lisanımda vatansever şarkılar söylüyorum.

Pagan ruhumu
haç ve kitapla temizliyorsun sen.
Dilini öğretiyorsun bana.
Senin dilinde küfrediyorum.

Bir oluyorum. Sloganlar atıyorum.
Kafa tutuyorum. Seni yakıp yıkıyorum.
Silahların üzerimde patlıyor.
Ölüyorum. Ama tekrar diriliyorum.
Hapsediyorsun beni. Hain diyorsun bana,

kraliyet adına.
Pasif direnişe başlıyorum. Hakikatın peşindeyim.
İşbirliğini reddediyorum. Ölüm orucu tutuyorum.
Çoğalan halklarım defediyor seni.
Güneşin batıyor. İkiye bölüyorsun beni.
Ama tekrar diriliyorum ben. Yeni ülkeler kuruyorum.
Yeni ufuklar arıyorsun.
Birbirimizi görmezden geliyoruz.
Ama birbirimize muhtacız.
Ben Batı'nın gökyüzünü hayal ediyorum.
Sen yeni bir imparatorluk.
Geliyorum. Görüyorum. Fethediyorum.
Sana senin dilini öğretiyorum.
Prospero'nun diyarında elele geziyoruz.
Pagan ruhum barbar dilimde diriliyor.
Küçük Calibanlarla adanı dolduruyorum.
Hakaretler yağdırıyorsun. Beni dışlıyorsun.
Direniyorum. Yeni kanunlar koyuyorsun.
Sana dilimi öğretiyorum.
Adımı senin tuhaf dilinde
mırıldanıyorsun…
Donate Now
Comments
*Comments will be moderated