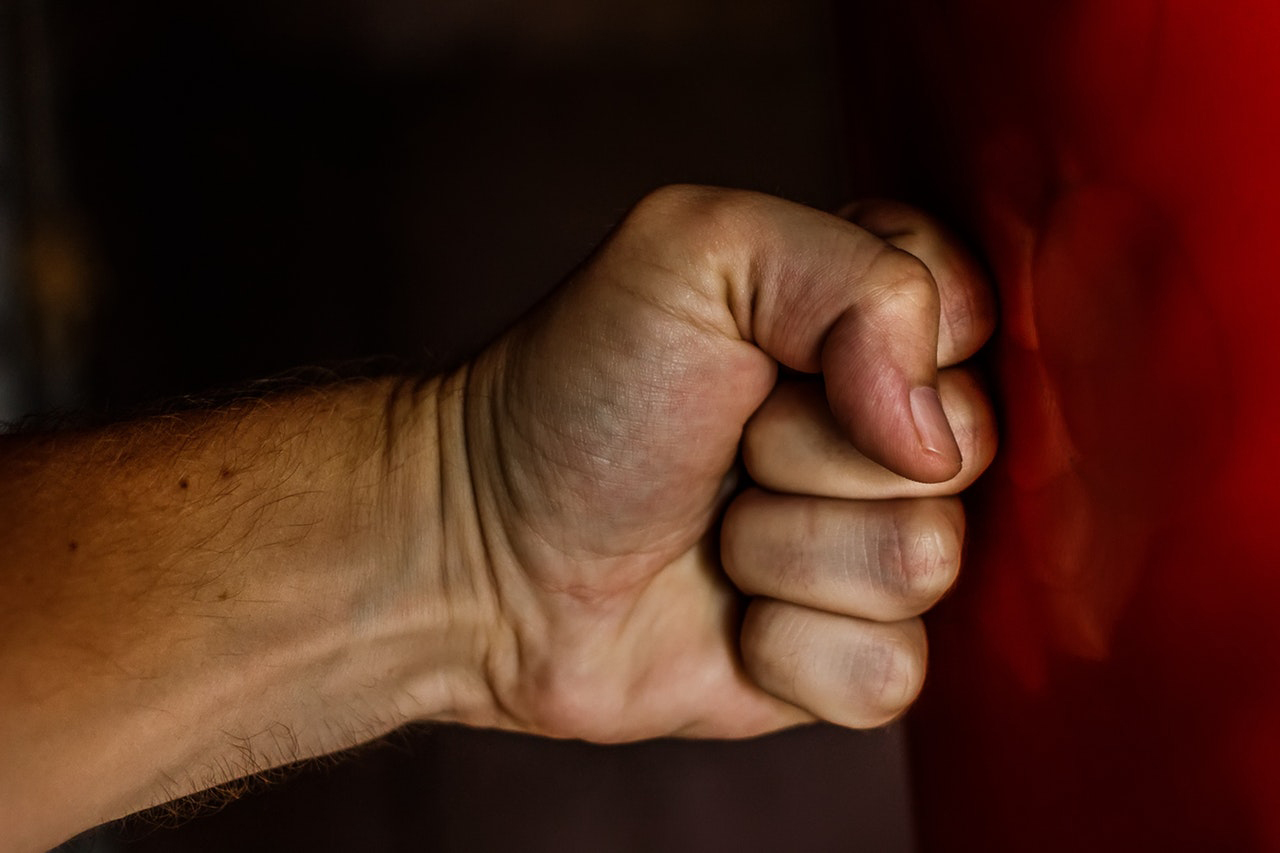 Seditious Heart
Master! Your history gets
In the way of my memory;
I did not lie when I said─
"You don't own my lawn."
There is a reason I am silent;
You did not let me speak
My version (s) of history.
Master! Your history gets
In the way of my memory;
I did not lie when I said ─
"You don't own my body."
Master! My heart is seditious;
And my mind can really think
How you rob me of my stones.
I did not lie when I said —
"You don't own my tongue."
Master! You came as a guest,
And took my cream-white skin;
You wanted a slave in my form.
I did not lie when I said —
"You don't own my choice."
Master! I will not tell anyone;

Neither will I write about it:
How day in and day out;
You engineer schemes to
Declare me — a migrant.
But Master! O, Master!
I did not lie when I said —
"You don't own my roots."
Master! I was here before
The crows learnt to caw;
And before the first icicles
Were formed on God's shed.
Master! One day, father said,
"I came here before the first
Fire broke and spread life."
I did not lie when I said —
"You don't own my birth"
Master! Your history gets
In the way of my memory again.
I remember it as my first love;
You taught me to be silent;
But master! My heart is seditious;
And I cannot forget it so easily,
I did not lie when I said —
"You don't own my memory."
Notes:
1. The title of this poem has been borrowed from Arundhati Roy's collection of essays My Seditious Heart.
2. The line "Your history gets in the way of my memory" has been directly borrowed from Aga Shahid Ali's poem Farewell.
A Mad Desire
These icicles of your memories
Hang on my tarnished soul,
And drop by drop trickle
The bygone tales of our love.
How, you remember, once I mounted
The distant mountains, all alone
Only for the mad pursuit of
My desires that never died.
This hollow shadow that clings
To time like bur rests nowhere.
A new desire bursts from the
Frost of my hoary heart.
Once again, I long to traverse

The same melodic mountains,
And drink the same poison of life
To reach your door only to say:
"Nothing"
Destiny
Tonight! I write your name

On the walls of my heart,
The scratching so familiar
Produces a sound so familiar.
I walk on the silence of life

And careful not to stir a Leaf
From the autumnal slumber.
I dream of a tree in a desert.
I sacrificed my whole life

For a promise you never kept:
"Is there nothing you can do?
Not even a sign of love for me?
I do not have miles to go
My road ends exactly here.
This horse is decaying slowly
Say it has been worth the time.
Yes, I took a road less travelled,

I reached you to cover your
Loneliness. Say at least
I did not flee for my life.
There is no other life left now
The boat has sailed and you
And I alone sit here for our life
To seek love for all the wounds.
Desolation
Tonight! Do not peck
At the wounds of my heart.
Do not scare me to death,
Tonight, don't stare me like that.
There is a mist in the air
I have grown weary — praising
Your steel body and sunken eyes,
Eyes that see nothing.
Yesterday, the snowman had come
In my dream with a revelation.
Tonight! Do not ask about how life
Fled like a dream before our eyes.
Tonight! Come to me as a guest
And inquire about my Memories —
The snowy nights I spent shoeless
And frostbitten at my funeral.
Tonight come to me as a kiss
Of a lover on his beloved and
Softly raise me from the debris
Of this wrinkled body.
Do you wish me to sleep calmly?
Come then tonight with a soft
Murmur of your age-old voice
And sing me of our desolation.
The Word
In the beginning was the Word,
And the Word was with God,
And the Word was God.
Hush! Hush! How
Does
A word
Break
Its silence?
Does it behave like
An unruly boy at the last
Row of a crowded class?
Or a school teacher in hurry?
How does the word break its shell?
To unfurl its pock-marked heart.
Does it toss like a fish, caught
Fresh, in the hands of a fisherman?
Or the tail of a rounded eel?
What if the word were a
Woman?
A poor one,
Dreaming of a fine
Gold necklace from her lover.
Would you strangle her — in bed?
With your muscles,
Before dawn jumps in her shed.
Or would you be drowned
In her helpless breath?
Bark tonight! O heart! Bark!
With a spade, in memory's field
Like a farmer, dig deep trenches
Only to unearth your memories
Like some fossils.
All day and night the word sings:
"I am neither the loosening of a song
Nor the close-drawn tent of music;
I'm the sound, simply,
Of my own breaking." 1
Note: 1. The last four lines are from Mirza Ghalib
Donate Now
Comments
*Comments will be moderated