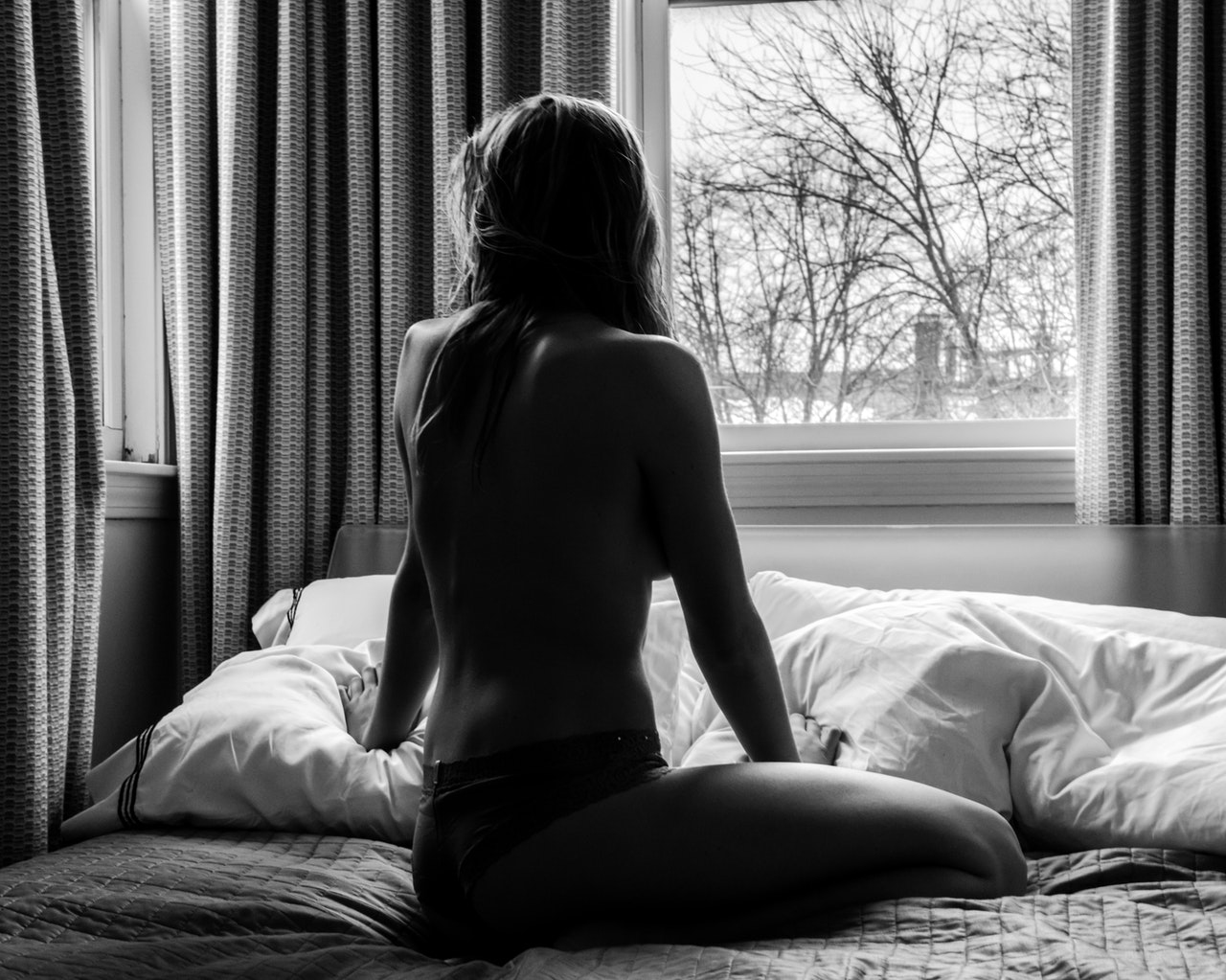 Eight poems from Bucharest poet Claudiu Komartin, translated from the Romanian by Andrew Davidson-Novosivschei as part of World Poetry/Prose Portfolio [WPP], curated by Sudeep Sen
Shadows
The old questions changed ("Are you okay?", "What are we doing today?",
"How long will you be so beautiful?"), another wrinkle appeared,
the glass is less and less full, the hand less certain
magnolias gone silent.
The dance's measured ease, gestures lost,
steps, the conversations that tasted
like sweetwood and kerosene, the snow
melt from a little skeleton on the last day of winter —
they're no more,
you find yourself calm, at peace, undisturbed
in front of a window or next to a table
covered in pages once grazed by her hair —
find yourself alone with your ghosts,
your heart and its weary stories (you both wept
at the last film seen together, at the whales
killing themselves, washing up on the shore)
and it's a bad dream of you choking
and you can't move
the water level rises and rises, but you smile
and the line in front of you, the line you swore to never cross,
grows thinner and thinner
*
Love Poem
starting from a line by Ilhan Berk
These unfinished poems are your ankles
and the gentle withdrawal of your elbow
as you lie next to me in pillows and yawn
is another line no one can take from me
I don't feel like pulling myself together
22 cigarettes and not a single thought followed through
a bee hits the window
then again
honey on the lip of the stoup dripping
down on the wrinkled bedsheets
our amazing
hands and feet
reinventing the world
lips hair genitals touching fingers entwined
ivy on terraces
it's late
in all the room only the outline
of your body in the folds of bedsheets —
something of your breath —
the smell of your neck —
the shape of your breast —
of your groin
and I watch from over the bed
how you smile like a big, nasty kid
without memory
without even a pinch
*
Just a Jingle for the Poorly Adjusted
stars and clenched teeth
and things you cannot save
without smashing them against a wall
I felt you in me and I hated you
never free never freed
of you don't cry what's the point
of crying there's so much light
I was there and tried to feel
(just a jingle for the poorly adjusted)
holding everything forever inside you
and tying everything down inside
last promise
last touch
last time you shut my mouth with
something only yours
and in this deep water
I would have liked to plunge my face
this blade washed clean in secret
*
Like a Poet in a Korean Movie
in that afternoon I sat
with a raucous animal in my chest
on a bench at the university
when everything around me whispered that I'd failed
and the hands on my knees
told a sad story from five years ago
(I hadn't dreamt anything in months
and though I tried to trick them,
no one believed I could be a bad boy).
evening came. little lights shown in the sky
maybe something was coming, I couldn't care less.
next to the fountain, two chubby pigeons
roused the image of your breasts in the morning:
with your hair gently tossed and that smile
making me wish
I could be one of those nice people feeding the pigeons.
I sat on the bench, something shimmered next to me in the fountain,
people passed, embraced,
and I was sad like a poet in a Korean movie
thinking that you had.... to go
and that the clouds are so beautiful.
*
Unfailing
I want to believe you when you say
someone will come
with a perfect smile
and unfailing gestures
an insect with the heart of a wet nurse
to push me on towards tomorrow
as you lead a horse crippled by sadness
at night... to the slaughter
*
Love Poem
The wooden horse no longer swings
garden gnomes have fallen on their faces.
I knew you in the month of red fruit,
when hands were a downed folding fan.
My sad face passed near you, before you,
it invented a part of the sky, then some hills,
a herd of horses and a border of fog
to keep you from leaving again —
my face remembered everything about desire
about its violent aroma
and went groping through roots in the dark.
The peacock was sleeping when you passed through water
at dawn, as through slow blood.
The clanking of a chain fallen
on wet rocks scattered the ghosts.
On the opposite bank, rain took shelter under birds.
I let you in the house with a slanted roof
and I wrapped you in a key.
*
A Riddle for Monsters
To what end?... is not all but madness?
So are the times. The choir of angels is silent.
Better not to speak
of moral decay. Over there
a little stray light
in a small provincial town or
in a patch of wood the white snouts
of bulldozers threaten. Left-overs
from yesterday's dinner. Insects cloned a sun.
Somewhere there's a room, with a hole in the middle
and a surly, little fellow sweating, writing and mumbling
in a language on which leans
something rust has not (yet) eaten up.
The skeleton of a giraffe. Or maybe the final
thought after
a telepathic beam from the Jiguli constellation
scrambled our brains completely.
I've seen those foreign objects. Some thought they would
save the world with them. They didn't save anything.
Subtle machinery. Batteries, coils and watches
and animals wearing them around their necks
laughing at the god who sits
in an empty movie theatre
watching a spaghetti western
since the last Aquarius hung himself.
*
(Microscope)
I can't say anything about any
of the things that terrify me about
these nice people ready anytime
to shove their findings on life down your throat.
They always know better,
they're self-assured
and firmly believe in all things false.
I for one don't know anything.
I haven't learned anything.
I try to hold on.
I wake from sleep feeling grateful
for playful light and the stroke of air.
I tried to understand people,
I came to know the rumble of big cities.
I looked through a microscope at millions
of jumbled cells driven mad by radiation.
It happened so many times after a victory:
a long, bitter defeat followed.
Spirit once again became a luxury.
Some of us were driven insane.
Others clenched their minds in their teeth.
Most of us were transformed into high-tech chimpanzees
and took control for a hundred years.
It's too late for almost anything, including poetry
now as utopia became something shameful.
Your dowry of gold, Mariana Marin — and the sun like a lesion
flinging the curtains, quickly drawn
over the window you threw yourself out.
Donate Now
Comments
*Comments will be moderated