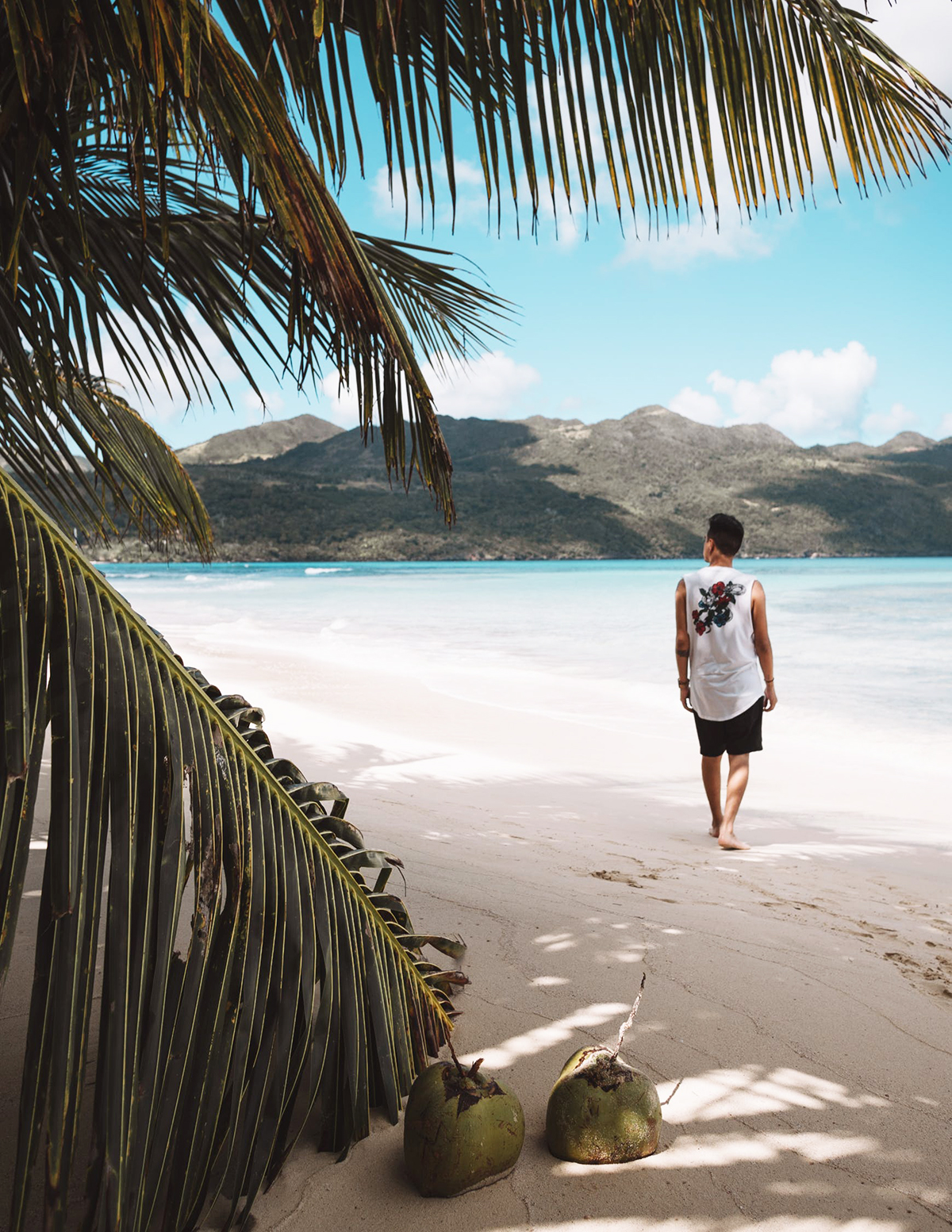 These poems are part of our world poetry special issue, with the focus on Turkey, curated by Ceyda Elgül, an instructor of translation at the Department of Translation and Interpreting Studies in Istanbul's Boğaziçi University
Editor's Note: "No man is an island entire of itself/every man is a piece of the continent, a part of the main..." wrote John Donne, whose death anniversary falls on March 31. However, amid the shared threat of a global pandemic, as we practise social distancing and seek refuge in the self, we may see ourselves as islands unto ourselves, rafting along the sea of life. As reports of people dying of coronavirus around the world come in, all of us at The Punch Magazine feel diminished as we are "involved in mankind".
COVID-19 destroys lives, but as human race, we have always created what is greater than us — literature. It's a dark and difficult period in the march of human civilisation. But this is also the time that will produce the best of literature. "What one writer can make in the solitude of one room is something no power can easily destroy," Salman Rushdie once said. Poets and writers throughout history have always shaped the world, and stopped it from "going to sleep". Someday, when all this is over, the world may not be the same, and we may have lost millions of our loved ones to the contagion, but, by then, poets and writers who are witness to this moment in history will have created life-affirming literature that will outlive us. We do hope that this phase proves to be just a "short sleep" and that we may soon "wake eternally" and emerge into the light — stronger and well-healed.
This poem is part of our world poetry special issue, with a focus on Turkey, curated by Ceyda Elgül, an instructor of translation at the Department of Translation and Interpreting Studies (DTIS), Boğaziçi University, in Bebek (Istanbul). It presents a selection of poems translated during a workshop in Turkey last year.
Curator's Note: Poetry is generally associated with untranslatability. Poets are assumed to deconstruct and refashion the language, which eventually puts it in a state that cannot be replicated in another language. This portrayal would seemingly suggest that poems are "islands" that have no contact with "other shores".
In July 2019, a group of professional poets, translators, and scholars from different linguistic and cultural backgrounds gathered at Büyükada, the largest of the nine "Princes' Islands" in the Sea of Marmara, near Istanbul, to start a series of poetry translation workshops entitled "Island in Translation". The gathering aimed to celebrate poetry translation as collaborative-creative production. A selection of island poets and/or poems with island themes was translated. The poets and the poems came from the Princes' Islands (Istanbul), Cyprus, the Caribbean, and the Isle of Man. During the two-day workshop, the gathering delved into island literature from the viewpoint of translation and proposed corresponding images for island-poems in other languages, including English, Turkish, Korean, Kurdish, and Japanese. Metaphorically speaking, the group explored how "island-poems" and "other-shores" could be brought together.
Besides these poems by Özdemir Asaf, an eminent figure of contemporary Turkish Literature (translated by Seyhan Bozkurt Jobanputra and Rakesh Jobanputra), other translations include poems by late Caribbean poet, playwright and theatre director Derek Walcott (translated by Özlem Berk Albachten); American poet Mel Kenne (translated by Mark David Wyers, İdil Karacadağ and Gökçenur Çelebioğlu); Turkish writer-stage director-theatre critic Melisa Gürpınar (translated by Ceyda Elgül); Turkish poet-essayist-novelist Enis Batur (translated by Saliha Paker); Sait Faik Abasıyanık, one of the major short story writers in Turkish literature in the 20th century (translated by Şehnaz Tahir Gürçağlar and İldar Gün Gürçağlar); Isle of Man-based English teacher Usha Kishore (translated by Seyhan Bozkurt Jobanputra and Rakesh Jobanputra); another Turkish poet Haydar Ergülen (translated by Mark David Wyers and İdil Karacadağ); Turkish poet-actor-visual artist Erkut Tokman (translated by Mark David Wyers and Ceyda Elgül); Turkish-Cypriot poet Mehmet Yaşın (translated by Bilal Çelik and Başak Ergil); Turkish poet Muzaffer Tayyip Uslu (translated by Muazzez Uslu); and Turkish poets Efe Duyan, Nihat Özdal and Çağla Meknuze (translated by Gökçenur Ç.). In respect of the long tradition of poetry translation, the translations are presented along with the source poems so as to enable parallel reading.
The Islander and Me
They wrote the sea on the Islander's brow
And then cut it up
And stitched it into
The Islander's shirt
The Islander has it rough in the city.
My shirt is the sea he says
When asked
But sometimes, when the drink starts to
flow
He holds out;
I don't get drunk, he says,
Even when he's plastered.
The sea is my life, he says,
And harps on incessantly about the island.
Teasing him I ask,
Hey Islander, is your love also the sea,
Why don't you talk about that…
He falls silent and stares at me
The Islander likes me,
And never has a bad word for me...
Hey Islander, I say, forget about it
Let's go somewhere else tonight, I
say, to drink,
So long as people love,
They don't get drowsy.
We slip into the night
The Islander, he doesn't need a second
invite.

Adalı ve Ben
Adalı'nın alnına yazmışlar denizi
Sonra çizgi çizgi kesmişler,
Gömleğine dikmişler
Adalı'nın kentte durumu yaman..
Gömleğim deniz diyor
Sorunca
Ama içki başına vuruyor, zaman zaman
Direniyor Adalı;
Tam kafayı bulunca
Ben sarhoş olmam
Benim her şeyim deniz diyor,
Boyuna adadan söz ediyor.
Adalı diyorum, sevgilin de mi deniz

Susuyor dik dik bakıyor bana
Adalı beni sever,
Adalı bana küfür etmez..
Adalı diyorum boş ver
Bir başka yere diyorum gidip içelim bu gece..
İnsan sevdiği sürece
Uykusu gelmez.
Dalıyoruz bir gecenin içine..
Adalı bi sözümü iki etmez.
Share
I was a shiny vessel in the past.
I believed in blissful journeys.
I used to think there were islands; sunny,
blue, carefree.
I would run with all my strength to the waves.
You should have seen me then.
I was a shiny vessel in the past.
If you had seen me back then
You too would have followed me.
But now, at this hour of the evening,
This last port to which I have returned is me,
Wiser, fulfilled, more aware.
In my memories, how I once laughed.
That escape for which I lay down my life.
Now, at this hour of the evening,
I return, having seen, experienced,survived.
On the coast of the ever-hungry eyes.
Ben pırıl pırıl bir gemiydim eskiden.
İnanırdım saadetli yolculuklara.
Adalar var zannederdim güneşli, mavi, dertsiz.
Bütün hızımla koşardım dalgalara.
O zaman beni görseydiniz.
Ben pırıl pırıl bir gemiydim eskiden.
Beni o zaman görseydiniz
Siz de gelirdiniz peşimden.
Ama simdi şu aksam saatinde
Son liman kendim, bu döndüğüm,
Bilmiş, bulmuş, anlamış.
Hatırımda, bir vakitler güldüğüm.
Yoluna can serdiğim o kaçış.
Simdi, şu akşam saatinde
Dönüyorum görmüş, geçirmiş, atlatmış,
Gözlerin doymayan sahilinde.
Donate Now
Comments
*Comments will be moderated