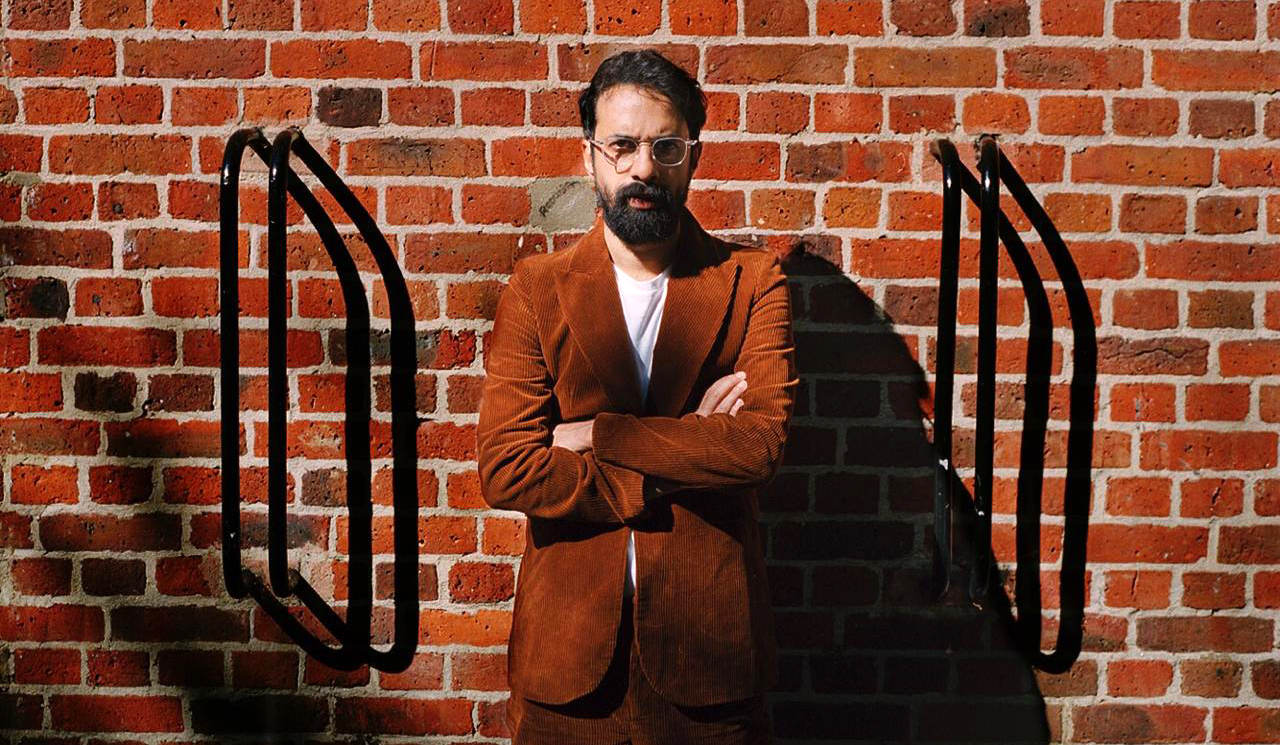 Singer-songwriter Ankur Tewari; Ankur & The Ghalat Family. Photos: Prarthna Singh
For the singer-songwriter, who dons other hats, his music is an expression of who he is, and his songs are the time stamps on the milestones in his life
Teray zaalim iraadon ke zulm-o-sitam sah gaye/Woh hum nahi, woh hum nahi, woh hum nahi/Jo khauf ke qahr se khamosh reh gaye/Woh hum nahi, woh hum nahi, woh hum nahi (Those who suffered the tyranny of your cruel intentions/That's not us, That's not us, That's not us /Those who were silenced by the wrath of the fear/ That's not us, That's not us, That's not us). That's singer-songwriter Ankur Tewari's message to the powers that be in one of his recent singles, Woh Hum Nahin. Written in the wake of the attacks on the students of Jawaharlal Nehru University and Jamia Millia Islamia in New Delhi, the song looks in the eye of power. It's an unflinching gaze, laced with an air of nonchalance. It also alludes to the spirit of rebellion — the rebellion of an artist against barbarity and injustice. It echoes a portent refusal to be cowed down by the climate of fear, and hatred. It's an anthem for unity and peace.

It is, perhaps, a sign of the times we are buffeted against that a poet and an artist, known for his songs of love and relationship, takes recourse to introducing such words as khauf and qahr in his diction. Singing in the dark times, Tewari, 43, is, only singing about the dark times. In his songs, the underlying quest is to decode the complexities and present them in a simple way so that everyone can express it, Tewari says in an email interview. That, he adds, is his job as an artist, unlike, for instance, that of a politician, who tries to "express a simple thing in a roundabout way." His responses are calculated, measured — he seems to weigh each word. His sentences are sparse, minimalistic, and straight. Minimalism, incidentally, has also been the hallmark of his songs. It defines the way he has been making music — his signature acoustic, delivered in soft vocals. In an interview to The Telegraph that appeared last year, he says that he tries to take a very minimal approach to music and try not to "overcrowd" it.
"Actually, I am scared of doing that because somewhere, I am scared that I am not a trained musician. Whenever there is more than I can understand, I have to let go of that and I rely heavily on my words because I feel that I can communicate through them better than I can through my music… I feel that in today's time, we give a lot of importance to music and less importance to words. So, I try and counter my lack of knowledge in music with my words," says the singer, revealing how words, and pen and paper, have been pivotal to his creative journey.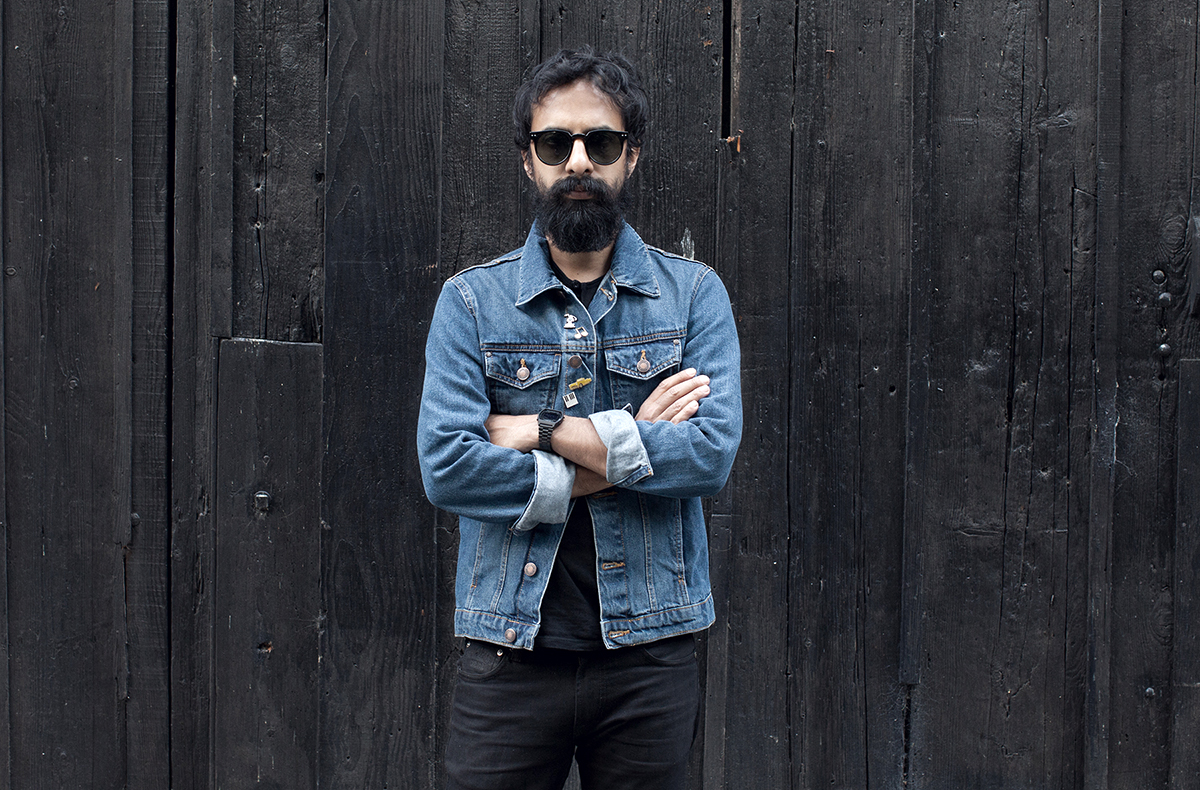 His choice of words helps him bring a certain degree of enchantment to his songs. In his yet another recent single, Dhuaan Dhuaan, he talks about love in the time of PM 2.5. He sings of garm havayein (hot winds) and jali jali ankhein (burnt eyes) and evokes a wistful longing for mahki mahki hawayien (fragrant air). He laments the loss of the abode of silence in the city: Khamoshi ka is shahr mein koi thikana na raha. He sings about choked breath, like the crops on fire, and the separation of yawns from the wintry sunlight. "I was driving past the India Gate in New Delhi last year. The smog was so thick that you could barely see the India Gate. The feeling that something so permanent could vanish was so overwhelming that it sowed the seed for the song," he says. Climate change and environmental pollution have been a concern for artists around the world for quite some time. Tewari says climate change is a reality that we can't ignore. "The work of any artist always ends up mirroring what's happening around them, consciously or sub-consciously. But that work alone will not bring about the much-needed change. We are way beyond the Denver line and now it's the time to act in practical terms more than ever. As an artist, you can only inspire yourself and others around you to take that action," he adds.
Tewari is acutely aware of his artistic responsibility. Amid the communal cauldron breaking into a pogrom in Delhi, preceded by the entire country erupting into protests against the discriminatory Citizenship (Amendment) Act 2019 and the looming spectre of the proposed NRC, he has chosen not to stay silent and speak up not just through his songs, but also through his social media feeds. (His pinned tweet on Twitter reads: "Love will keep us alive. Down with those who preach hatred! Jo aag bujh jaaye hawaon se #WohHumNahin"). Tewari, who also performed at Shaheen Bagh recently, says he is "appalled" that for the first time in our history, our country is offering citizenship on the basis of religion in the garb of persecuted minorities. "I have grown up in a secular country, where, for me, people's religion was always a matter of fact detail, never their identity. If we want to give a home to persecuted minorities, then why are we only focusing on religious minorities? Why not include other minorities? Would we show the same concerns for a Muslim transgender? As far as I remember, Nepal is the Hindu state in our subcontinent and not us. This message of religious discrimination from the top upsets me. I genuinely want to understand how the elected government is fine with this," he says.
If we see elements of social realism in his works, and reflections on the kind of society we have become, Tewari says he doesn't consciously try and find themes to write about. "I write what I feel. The songs come to me, I don't bring them," he says. Perhaps all artistic endeavours are like that. You don't do it. They happen to you. For Tewari, his songs constitute who he is. They are part of his identity. He puts out samples of his self in his works. That's why he chose the realm of art, and embraced it again, after a brief interlude when he had veered off to study hotel management.
Born in Brussels (Belgium) and raised in Roorkee, where his father was a professor at the IIT, it was nearly three decades ago that Tewari, who graduated in hotel management from a college in Bhopal, set out on "an inconvenient route" to fulfill what then appeared to be an "impossible dream" — to record a live album with no electronica. "I was making music through my school years, so from my perspective, I veered off towards the hospitality industry for a few years before I came back to my passion, music," he says, adding that the trigger to make music came from a variety of early influences — from The Beatles to Nusrat Fateh Ali Khan to RD Burman to ABBA. Tewari eventually fulfilled his adolescent dream, but not before he had his own share of rejections, and challenges. Having come to Delhi for training in hospitality at the Taj Mansingh hotel, he always kept the flame of his dream alive.
Soon, a window opened for the pop-rock singer when Colonel Raj Kumar Kapoor, the director who introduced Shah Rukh Khan in the wildly popular serial Fauji (1988), signed him as a songwriter-musician for his TV series, Ek aur Fauji (2000). During this period, he also worked as art director for Rajadhani (1999-2000), a popular political drama, produced by Bobby Bedi, on Star Plus. The year 2004 was significant for Tewari as it saw him arrive in Bombay, once and for all. It was in 2004 when he, having gradually diversified into different disciplines — screenwriting, production, direction, you name it — co-directed Let's Enjoy, with Siddarth Anand Kumar, the cinematographer on Rajdhani. The year also saw Tewari, an avid fan of storytelling, co-found Kommune, a collaborative community of story-tellers, poets and musicians, along with well-known TV, theatre and radio personality Roshan Abbas and VJ-turned-anchor Gaurav Kapur.
Since then, Kommune has been instrumental in carrying forward the conversations around art and culture through festivals, including Spoken Fest. Tewari formed his band — Ankur & The Ghalat Family — in 2009-10. A Urdu/Hindi acoustic and folk rock band, its other members include Sidd Coutto, Johan Pais, Vivaan Kapoor and Gaurav Gupta. The band, since its inceptions, has been championing innovation, experimentation and collaboration.
For Tewari, the 2000s was a decade marked with a few other milestones. Tewari had auditioned for the lead role in Danny Boyle's Slumdog Millionaire (2009) and bagged the role of a cameo, Dave, in the Oscar-winning film. It was also a year that saw him play the role of a writer in filmmaker Zoya Akhtar's debut Luck By Chance, the story of an aspiring actor and his struggles that dipped into the darkness behind the glitz and glamour of Bollywood. In a piece Tewari wrote for CNN Travel in 2010, ahead of the release of his debut album, Jannat, he relived his journey over the past one decade, tracing the arc of his ambition as an Indie musician trying to make a mark in an era plagued by music videos and Bollywood remixes. "Music in the 1990s had lost its soul…. The nation was grooving to Gulshan Kumar's Jhankar beats and sequencer software had given birth to a whole generation of 'convenient musicians'. I was striving for perfect imperfections rather than the rigid metronome grids," he writes in the 2010 piece.
One of the strengths of Tewari's musical repertoire is that he finds melody in the mundane. The everyday reveals to him a whole gamut of subjects and sounds. His songs are marked with a distinct sense of simplicity and honesty of emotions. "I don't think I'm a great singer, but I don't think anybody can sing my songs better than me. I can't sing if I don't feel the lyrics," he told Lalitha Suhasini in an interview for Rolling Stone in 2011. "He (Tewari) sings in an unsteady tone that sounds like a guy having fun at a karaoke club. There's also a quiet earnestness that engages his audience as he whistles along to the song unhurriedly," Suhasini wrote.
When he was working on his debut album (HOM Records), Tewari wrote in the piece in CNN Travel, he wanted every note in his record to be played "in flesh". He wrote: "I took my time recording my album. I meticulously put down each note, over a long period of time. I recorded with a range of musicians in a variety of settings over three years or so — from flood-struck Mumbai monsoon to the emergency-beset Lahore." That's how Jannat, his record of a story compiling a decade in his life, during which he bore the snide remarks of guests and staff at a five-star hotel and also lived in a chawl in Bombay, came into being.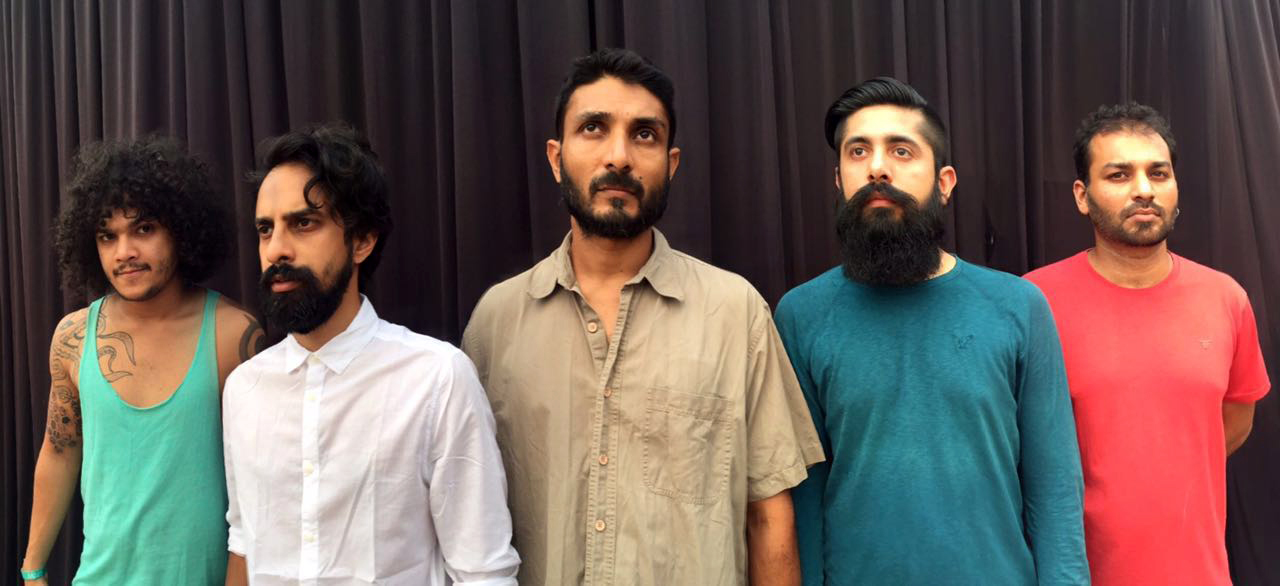 Another distinct element of Tewari's impressive creative output has been the collaborations with singers and musicians of all hues. His debut album, Jannat, was a collaboration with acclaimed music producer Xulfi (Zulfiqar Jabbar Khan), who lives in Lahore. For his second album, Side A/Side B (2006), the cover of which was designed by illustrator and visual artist Sameer Kulavoor, he roped in Mumbai electronica producer Sandunes (aka Sanaya Ardeshir) and Pakistani singer-songwriter Zoe Viccaji, who joined their chords for a classic duet, Jhoom. That was the closing song. The album opener, Aajao, saw Warren Mendonsa of Blackstratblues contributes with his slide guitar, along with Gaurav Raina from Midival Punditz, who produced the song. Percussionist, composer and songwriter Karsh Kale helped take the production of Mohobbat Zindabad, a staple of gigs everywhere. Kale added electric piano to the string of instruments and took the song to another level. It was a song that took a hard look at the times we live in, and an artist's resolve to stay committed to love that, he believes, will cure the world of all evil. "Maine kaha, tune kaha/Baat itni si hai/Maine saha, tune saha/Ab sahenge na (I've said it, you've said it/The matter is just this/ That I've suffered, you've suffered/ and We'll suffer no more)" sings Tewari. The song, with a refrain of mohobbat zindabad (love is eternal), ends with two lines wherein dreams meet another set of dreams, and resolves another set of resolves: khwabon se mere khwaab hain jaa mile/Iraadon se iraade hain jaa mile. "My music is who I am. My words speak of what I feel. Writing constantly changes me continuously and it shows in the music and the words that lay on it," Tewari told The Hindu when the album was out. Tewari has also collaborated with musicians with other artist as well, like Gaurav Raina of Midival Punditz, one of the the pioneers of the alternative and electronic music scene in India, and folk rocker Raghu Dixit, for whom he wrote a song.
In the last 16 years since he came to Bombay (now Mumbai), a lot of water has gone under the bridge for Tewari, who has come a long way since independently releasing his two albums. His achievements in this period have been tremendous. For Zoya Akhtar's blockbuster musical Gully Boy (2019), he was the music supervisor who helped create its 18-track electrifying album. He also composed several of its tracks. "Gully Boy was a unique experience. I entered the project because Zoya believed in me. Her brief was simple: let's try and be as authentic as we can. I tried to follow that line. A few songs in the first draft of the script eventually snowballed into an 18-song soundtrack. When you love music, you don't see it as difficult," Tewari tells us, adding that being a music supervisor is very exciting as one gets to collaborate with a range of musicians and artists.
Tewari also worked as the music supervisor for another of Akhtar's ambitious and thrilling venture, Amazon Prime Video's critically acclaimed web series, Made In Heaven (2019). He has supervised music for Sooni Taraporevala's Yeh Ballet (releases on February 21) for Netflix and directed the music for Ruchi Narain's Netflix venture, Guilty, produced by Dharmatic Entertainment, that releases on March 6. "Both the films are quite different and exciting. The most interesting part in both the projects for me was working with two strong independent female directors. I learnt so much from them while working on the projects. The perspective women bring into films is amazing. They do make better films than men," he says. Tewari's rendition of Kauser Munir's Rehne Do Na in Guilty takes you in a familiar zone — soothing and comforting. You recognise the sound, the texture. You have experienced it before, felt it before, several times before.
The ever-enterprising musician has also brought out one children's album, Bachcha Party, in collaboration with Sony Music. Its Volume 2 was released in 2018. In 2019, he launched a new project, his latest musical experiment, in the form of Little Whale, with Raina and Kale. Little Whale released their four-track debut EP, which has been described as the "calming voyage into ambient electronica". Tewari does vocals in a falsetto, not his normal singing voice, but he doesn't let you down. The EP, in a sharp contrast to his previous albums, uses words which don't really mean anything, and yet they give you a sense of something profound, and beautiful.
Tewari gives expression to emotions, one soundtrack at a time. His talents are many, his dreams manifold. His songs may seem soft and soothing, but they have intensity and vehemence. If you think they lack aggression, it is because it doesn't align with his artistic sensibility or who he is. After all that he keeps doing, and the applause coming his way, he remains a mild-mannered genius who refuses to let success go to his head. Much of his work as part of Ankur & The Ghalat Family dwells on the ideas of humanism, love, friendship, separation and loss. His songs are the catalogues of life and the living. Tewari is an archivist and record keeper of moods and moments. "I see myself as a hoarder of feelings and emotions. I am always writing, constantly trying to find words and phrases that can express my emotions and take the form of a song," he says.
The underlying feature of all his work has been a conscious attempt to tell a story. What do his songs mean to him? Does he work on making the story in the songs cohere with the music? "It's an organic process for me. I see my songs as time stamps on milestones in my life. I can tap into a song that I have written earlier and a string of memories from that time come streaming down," he says. For the video of Woh Hum Nahin, he worked with Jamun, a production house from Delhi, helmed by Ayesha Sood and Udayan Baijal. The song, written and composed by him, has been produced by Rohan Ramanna, one half of Nicholson, the two-member electronica act.
Tewari's journey as an artist has been marked by explorations into different avenues of expression. "A journey is assumed memorable if you have seen more than you can remember and remember more than you have seen," Tewari wrote in the CNN Travel piece. On his creative journey, it seems to be a case of both.
Donate Now
Comments
*Comments will be moderated