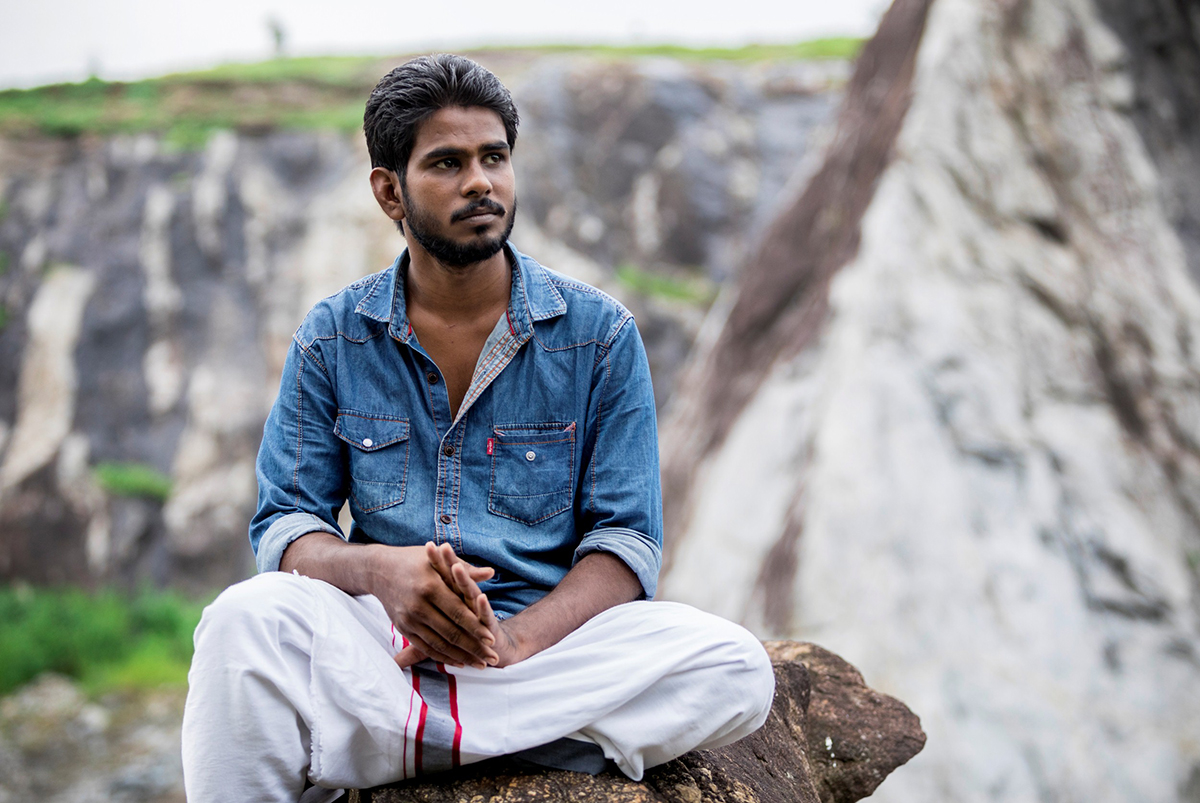 Emerging artist Unnikrishnan C., 26. Photos courtesy of the artist
Unnikrishnan C., 26, an emerging artist from Kerala, is all set for his first solo exhibition in Switzerland from March 9-12, courtesy avid collectors Richard and Adrienne Blum of Zug. The three-day exhibition will showcase Unnikrishnan's 12 works, including a video work will be showcased there. The artist, who experiments with a variety of traditional designs, says many of the works at display mirror his deep engagement with traditional designs woven into mats made of palm and coconut tree leaves — designs that he owes to his mother and grandmother who taught him these.
Born at Nemmara, a small, mountainous town in Palakkad district of Kerala, Unnikrishnan's engagement with arts began early in life when he learnt to mix colours, create patterns. His parents, daily wage earners, used to work in a stone quarry. When Unnikrishnan was in Class 2, and they could barely afford colours, he learnt to make his own colours by grinding and mixing whatever he could lay his hands upon — seeds, flowers, leaves, et al. A series of hit and trials later, he had acquired enough insights into the fascinating world of colours.
In his works — paintings and installations — Unnikrishnan draws upon his cultural traditions and the rich archive of his memory of growing up in the quaint village, the stories of his grandmother, the gradual disappearance of certain ways of life, his surroundings, belief system and the web of interpersonal relationships. In his signature work, titled "Brick Wall", he painted on terracotta bricks on walls — comprising more than 300 bricks — of his home, creating one painting a day, akin to entries in a visual diary. Originally made for his BFA show at the Thrissur School of Art, this work eventually helped him carve out his new identity as a visual artist.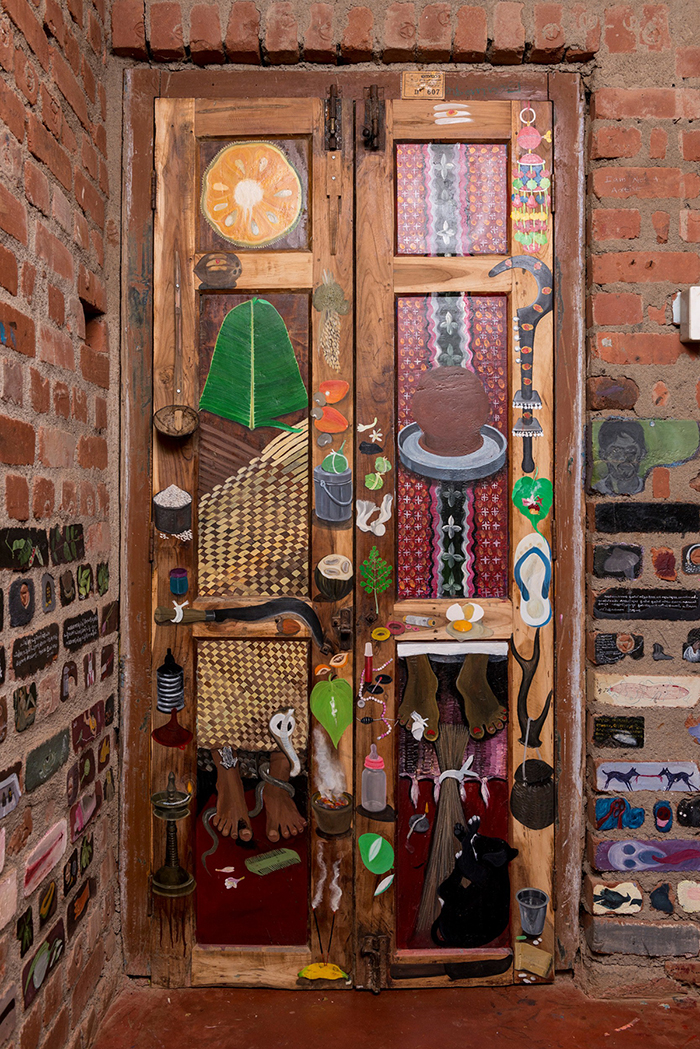 Becoming an artist was a dream and Unnikrishnan completed Class 12 "only to be able to go to a fine arts college". When he was at Thrissur Fine Arts College, he began reflecting on his life in a brick house in which he lived, documenting his daily tragedies and triumphs through images painted on bricks. It was the beginning of a love affair — with bricks. Unnikrishnan says he would "talk to" bricks for hours, finding an idiom and a vocabulary which brought him to a stage when he was able to subsequently work on Brick Wall, which was also the title of his first exhibition at the 2014 Kochi-Muziris Biennale.

Among the people who supported his artistic quests when he was a student, he remembers, in particular, the kindness of one of his teachers, Sushma Devi. "She gave me colours and papers. She was the one who asked me to join a school for arts. I am grateful to her for posing her faith in my ability to be an artist," he says.
Unnikrishnan says that growing up in the small town made him in sync with the rhythm and pace of the countryside, attuned to customs and traditions. This, in turn, also shaped his sensibility. His palette reflects all this. "When I was in college, I started thinking deeply about my roots," says Unnikrishnan.
"Who was I? Where had I come from? These questions started troubling me. And I started to express myself through art," he says.
Today, art shapes much of what Unnikrishnan sees around himself. The artist has stepped beyond the threshold of his house and, quite literally, is ready to embrace the world. But somewhere the artist in him remains rooted to the environs that are a part of his consciousness. Much of the world that he grew up in is lost or is fading fast. Weaving — which used to be the profession of many people in his own family — is increasingly becoming a craft that finds fewer and fewer takers. "I still long for the smell of the bamboo. Everything has disappeared. The New generation remains blithely oblivious to the charm and joys of weaving," says Unnikrishnan. Similarly, he says, the quarries have shut down and young men and women in his village have chosen other career options.
To Unnikrishnan, his choice of the medium is not conscious. "It's all about the mood of the moment. It differs from work to work," says the artist. He says that his works are "politically charged",. shaped by the contours of time.
Moved by the depth in Unnikrishnan's work and his passion to make art against the greatest odds, Blums offered to support Unnikrishnan for two years to create a body of work which he would be showcasing at the solo exhibition in Switzerland. At the show, Unnikrishnan will get a chance to present his work to curators, directors of leading galleries, museums and auction houses, apart from noted art collectors from Switzerland and Germany.
As an artist, Unnikrishnan's message is simple: If you do something with sincerity, honesty and integrity, your efforts bear fruit. "Language has limitations. But sincerity is a language unto itself," says Unnikrishnan.
Donate Now
Comments
*Comments will be moderated