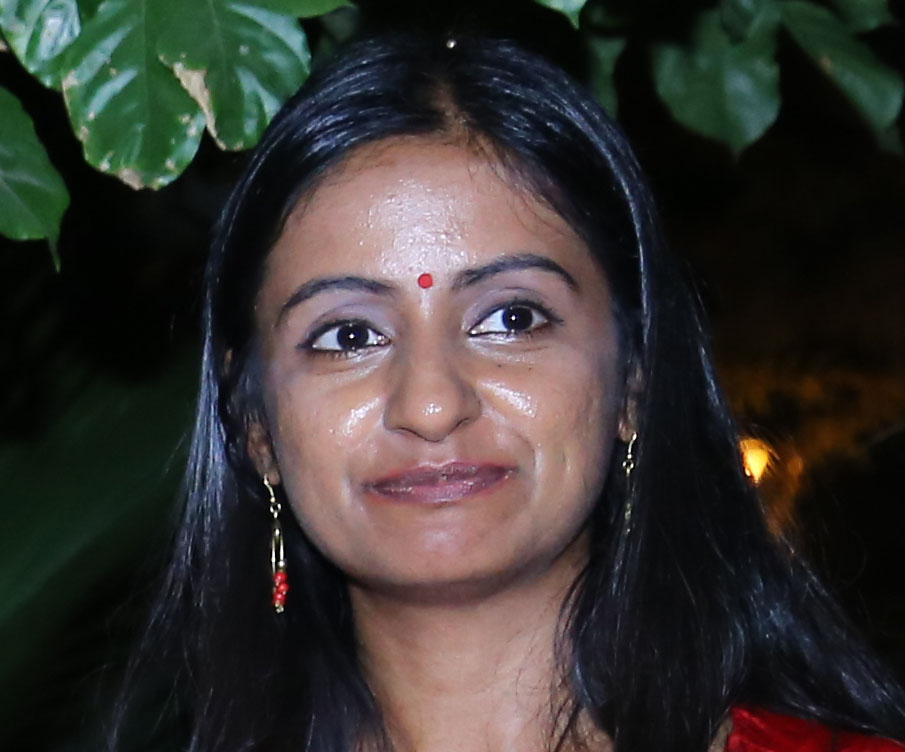 Dharini Bhaskar, Editorial Director, Simon & Schuster India
Tell us something about the authors who are part of the inaugural list.
We are enormously proud of each of the authors we have on board. When we started out, we wished to build a publishing list that carried a mix of voices, and writers from diverse backgrounds. I do believe that our inaugural list reflects this goal. In S&S India's catalogue, you'll spot debut authors such as Prayaag Akbar and Priyanka Dubey; award-winning writers like Keki Daruwalla and Samanth Subramanian; widely followed columnists or journalists such as Natasha Badhwar and Priya Sahgal; political stalwarts like Jairam Ramesh; and business commentators such as Paddy Rangappa and Jagdeep Chhokar. All of them, without exception, are remarkably perceptive writers. Each has a book that, we believe, will stand the test of time.
While selecting them, how conscious were you of the genres? Simon & Schuster is known for its strong non-fiction list. Will Simon & Schuster India have a similar thrust in local publishing?
As trade publishers, our aim is to commission books across genres. As editors, our hope is to release books that are loved for the worlds they build — whether these worlds are fictional or otherwise. In fact, I'd say, good writing often defies rigid genres.
Our list is small, and our acquisitions carefully curated. Whether we acquire fiction or non-fiction — as so far, our list, if we must identify genres, spans narrative journalism, politics, business, and literary fiction — the ultimate aim is to nurture compellingly written, at times pioneering, books. The aim is also to ensure that our books get a global platform, whenever possible. Even while building a 'local' list, the hope is to grant it wings, so it travels across continents.
What promise do some of the first-time writers hold? How did you zero in on them?
I'm so glad you ask — because we're hugely committed to the debut writer. It's why we exist, really — to not only offer a home to those who have published over a sustained period of time, but also encourage strong, new voices.
And such encouragement is essential. It's hard work creating a first book; it's nerve-racking releasing it into the world. And if we, as publishers, can offer a space that nurtures; if we can create conditions that facilitate a first-time writer's journey; and if we can ensure that the debut author finds a substantial number of readers, and keeps impacting lives — we've fulfilled a part of our purpose for being.
In our list of debut writers, you'll spot Prayaag Akbar, whose novel Leila is one of the most profoundly moving and exquisitely written manuscripts I have come across; at the same time, it is an essential comment on our times — on a world that grapples with issues such as class, purity, tolerance, and privilege.
We have on board Priyanka Dubey, one of India's most intrepid journalists, who has trudged through the smallest of towns and villages to make sense of the rape crisis that confronts this country; she details this in a book tellingly titled No Nation for Women.
We have also won the support of Natasha Badhwar, who weaves together her widely loved columns and original writing. With the kind of gentleness and wisdom we have come to expect of her, she engages with such complex issues as parenting, the search for self and the idea of a nation. My Daughters' Mum is a two-part book one cannot miss.
We also have on board television journalist Priya Sahgal who considers the future of this nation, in a book titled India Tomorrow, by analysing fifteen of its politicians under the age of fifty-five — from Rahul Gandhi and Akhilesh Yadav, to Arvind Kejriwal. Here are accounts that are rich in anecdote and insight.
Sometimes, we find debut writers through agents and friends; occasionally, by actively looking out for new, exciting writing; and then, if we're very lucky, debut writers find us.
Donate Now
Comments
*Comments will be moderated