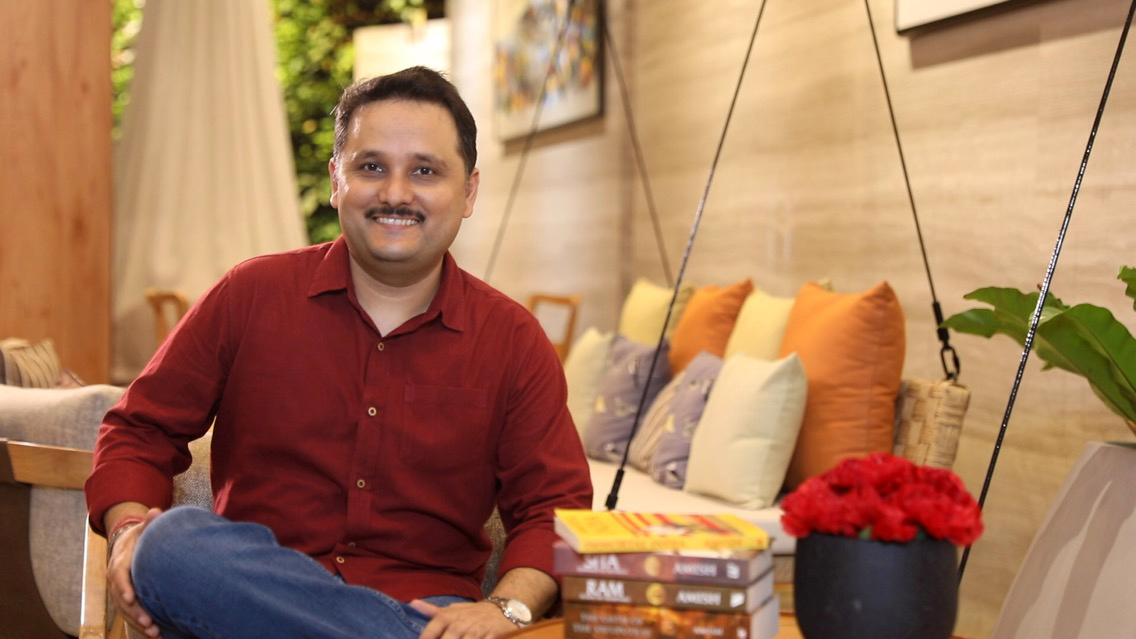 Amish Tripathi. Photo courtesy of the author
The bestselling author of Immortals of Meluha on the core philosophy of his books, his forthcoming book on Raavan — third in the five-part Ram Chandra series — his next series that could be about gaming, his 'different life' as a writer for the last 10 years, and feeling emotions more intensely
2004: A young man attempts to write something for the first time — a book on philosophy. His sister calls it "a cure for insomnia".
2019: The same young man has sold 4.6 million copies of his six books. That's nearly the total population of New Zealand.
Author Amish — he doesn't like to use his surname because it is a caste mark — has recently announced that the third book in his Ram Chandra Series, titled Raavan: Enemy of Aryavarta, will come out in July.
When I call up the 44-year-old writer for this interview a few days ahead of this long-awaited announcement, I remind him of his elder sister Bhavna's quip and we have a hearty laugh. It was his family's honest feedback, and encouragement that led Amish to write a story to present his idea of good and evil.
But why was a 30-year-old banker of IIM Calcutta pedigree grappling with deep philosophy in the first place? "We were watching TV... a programme on the ancient Persians. And we discovered something very interesting. The ancient Persians called their divine figures "asuras" and their demon figures "daivas". And, in India, it is the exact opposite. That started a discussion on how the ancient Indians and ancient Persians would have probably hated each other, calling each other evil. Who was right? The obvious answer is neither, isn't it? So that's how the book began, as a pure philosophy thesis," Amish recalls.
"Didi and Ash (his twin brother Ashish, older by 12 minutes) suggested I write it down. But it wasn't working as a thesis on philosophy. That's when I started writing it as a story," he said of his first book, The Immortals of Meluha, which grew into the Shiva Trilogy, making Amish one of the most successful Indian writers of this century. His books have mopped up retail sales of around Rs 135 crore. With the release of Raavan in July, the backlist will sell in big numbers again.
The story of Shiva, Amish feels, slowly started emerging by itself. "I still cannot explain how it started. I just started getting flashes of these scenes and they kind of coalesced together into a story. I call it the blessing of Lord Shiva," he says.
A core philosophy
His legions of readers may be picking up his books because of the compelling storyline, but each of Amish's books has a core philosophy. For instance, at the heart of the Shiva Trilogy lies an attempt to answer the question, "What is evil?" And the second set of books — the Ram Chandra Series — delves into "What is an ideal society?"
"The answers aren't simple because every choice that a society makes has benefits and challenges," says Amish.
Amish may have gotten rid of the projection spreadsheets when he quit his banking job in 2011, around the time his second book, The Secret of the Nagas, repeated the success of Meluha, but the projections haven't quite let him go. While writing the first series itself, he mapped out his writing life for the next 20-25 years.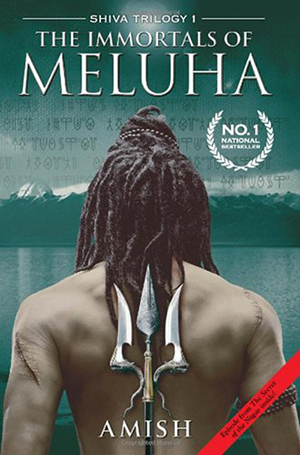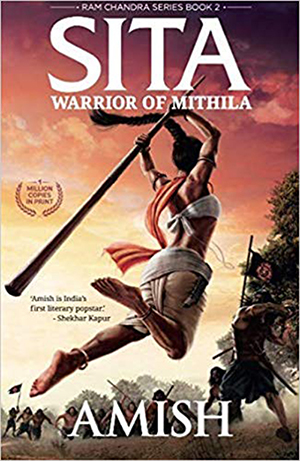 "All the books that I want to write are linked in my mind. They all tell the tale of this great race of people called the Vedic people of our age, over a 9,000-year period, from the creation of their culture, more than 12,000 years ago, to the destruction of their culture, till the Mahabharata war. All my books tell the high points and the low points of this great race of people," Amish says. He has left clues in the Shiva Trilogy and the Ram Chandra Series for all his subsequent books.
'It involves gaming'
But even the best-laid plans have a tendency to change. So, when I ask him if he has decided on the next series he will write, he springs a surprise. "I haven't decided yet. One is, of course, the Mahabharata, but I want to do something on the modern times as well. I've got a very interesting idea set in the modern day… it involves gaming," he says, before clamping up.
That is probably because every reveal of an upcoming Amish book is a grand affair. If a Varun Dhawan or an Akshay Kumar will reveal the cover, a Karan Johar will tweet the title, if an Alia Bhatt will join him on Facebook Live, a Smriti Irani will unveil the theme. And the likes of Amitabh Bachchan will grace the success parties when the books notch up sales worth crores.
There are Mystery Box challenges for readers and Vedic symbol clues on Instagram that send fans into a tizzy. Being at an Amish book launch is like being in a Durga Puja pandal on Ashtami night. Or at a Ganapati visarjan. There's that much music, drums, chants of Har Har Mahadev and Jai Shri Ram… and just as much of a crowd crush.
'My posts nowadays are basically me saying sorry'
That much adulation also translates into that many apology tweets! "Yes, you are right," Amish chuckles. "My posts nowadays are basically me saying sorry that Raavan is not out yet." But he doesn't at all mind the constant questions about the next book, he says. "The readers are getting impatient, I can understand that. Raavan has taken a bit longer to write… but it'll be out, it'll be out," he says hurriedly.

So much expectation, so much pressure. Does he ever feel overwhelmed? "Not by the books and the readers. Readers following up with me is also in some way an expression of love and support. I think one gets overwhelmed by other things, rather than this."
But is it possible that the posterboy of self-publishing — his story of being famously rejected by 20-odd publishers before deciding on self-publishing Immortals of Meluha is now the stuff of publishing lore in India — does not feel the pressure of writing even bigger bestsellers with every release? "No. In fact, writing for me is a refuge. When I am troubled by other things, I try and get back to writing. But, yes, there are pressures during the marketing phase, though progressively one is less and less involved in the marketing," he says.
'It will seem a mob is at your door'
Amish's publishing journey is as much about making mythology cool for the Facebook generation as it is about innovative marketing strategies that were clutter-breakers in their time. For Immortals of Meluha, he had once admitted to me that a well-meaning soul had advised him to pay for a staged religious protest outside his home. "He said if the camera is held at a good angle, it will seem a mob is at your door. Can you imagine?"

Instead, Amish printed the first chapter of his book and distributed them free at the checkout counter in bookstores. Bookstores, oblivious to the potential of that retail space, had allowed him to keep the booklets free of cost. Today, that is prime retail real estate, one that publishers and authors have to pay for to occupy.
Readers who picked up the ...Meluha chapter came back asking for the rest of the book. Within a week, ...Meluha was a bestseller and demand soon outsripped Amish and his financier friend's capacity to print. The book was picked up by Westland Books, then a Tata company which has since been acquired by Amazon. Amish's books come with sleek, film-like trailers; The Oath of the Vayuputras had its own music CD with original music by well-known names. Amish is not just a writer, Amish is a brand. And who better than an IIM grad to build a brand, and nurture it!
'I don't think one should get emotional about the language'
Those of us who have followed Amish's journey have seen him grow from a popular writer to what can only be termed a "literary popstar". Which, in India, is very different from "literary writer". I ask him about this divide between "popular writing" and "literary writing" prevalent in our country today. "The entire thing (the divide) is essentially about language, not so much about the thoughts and philosophies in there. What is called "literary fiction" is essentially fiction written in British Raj-era English. Some Booker Prize-winning books are actually deep in terms of philosophies and thoughts. Some are, frankly, not that deep. But they have good language. So, that is for a different group of readers. And there is a different group of readers who speak a different English, for whom the first language is an Indian language. And in this group also, you can have books which draw on philosophies, and messages, and books which are just entertainment. I don't think one should get emotional about the language.

"Tulsidasji's Ramcharitmanas is written in Awadhi, that doesn't make it less deep than say a Malavikagnimitram, which is written in very good Sanskrit. But it's not as deep as the Ramcharitmanas. But I don't see why this should become a topic of discussion even. It's just a different language. Or you can say they are different dialects. And I don't see why there has to be any derision, or hatred. If you read our classical texts — Valmikiji's Ramayana as compared to Ved Vyasji's Mahabharata, Valmikiji has a lot of poetic flourish. But in Vyasji's Mahabharata, he doesn't spend much time on language flourishes. It is very — for the want of a better term — efficient. His aim is to get across some philosophies to you. The language should not become a barrier or confuse the reader. That destroys the entire point. And who's to say which style is better? There are people who are fans of Valmikiji's way, but there are others who are fans of Vyas's way, too. There's no right and wrong here," he says.
This plurality of thought and approach also forms the heart of his philosophy, what he calls the "Indian way". "One of the misfortunes of India is that we don't teach enough of our ancient way. So, people do not get to understand the true depth of our culture. There certainly was a complete attitude of questioning, of openness to heterodox thoughts. It creates a much richer, more creative and innovative society. I think that is our natural way. I'm sure we will rediscover it," he says.
Apart from his five novels, Amish has one non-fiction book to his name, too. And no, it is not called "Cure for Insomnia". Titled Immortal India, it is, in fact, a slim volume of his essays, articles, musings and observations on India, and what Amish calls "positive patriotism".
Amish feels that in an atmosphere of polarisation and extreme views, the liberal should stand up and speak up rather than concede ground to the shrill voices from the far Right and the far Left. "If someone wants to argue for liberalism, our ancient culture and texts are their biggest allies. Western text can also speak about liberalism. But why would you think that quoting from a Western text will get you success? Indians don't recognise that text at all, they don't care about it. Speaking of Indian texts will obviously have a greater impact," he says.

'Completely different life from what I had expected'
This is Amish's 10th year as a published writer. In these years, he has quit a well-paying banking job, turned full-time writer, forgotten the life of an office-goer, sat at home in tracks, munching on cream biscuits while writing, and then been compelled to take up an office again to run Brand Amish efficiently.

What has been his biggest takeaway, I ask. He takes a deep breath, laughs a little and thinks. "One thing is sure that it's been a completely different life from what I had expected my life to be, and, in some ways, a very special life. I get to do what I love to do, and actually get paid for it. So, that is nice. But one of the sides of becoming a creative person is that you feel emotions a lot more strongly. I had much greater self-control when I was only a banker. Now, I feel emotions very strongly. I feel the ups and downs of life a lot deeply. I don't know if that's better or worse, but one feels a lot these days," he signs off, possibly going back to his office to roll out a marketing blitz for Raavan: Enemy of Aryavarta.
Donate Now
Comments
*Comments will be moderated