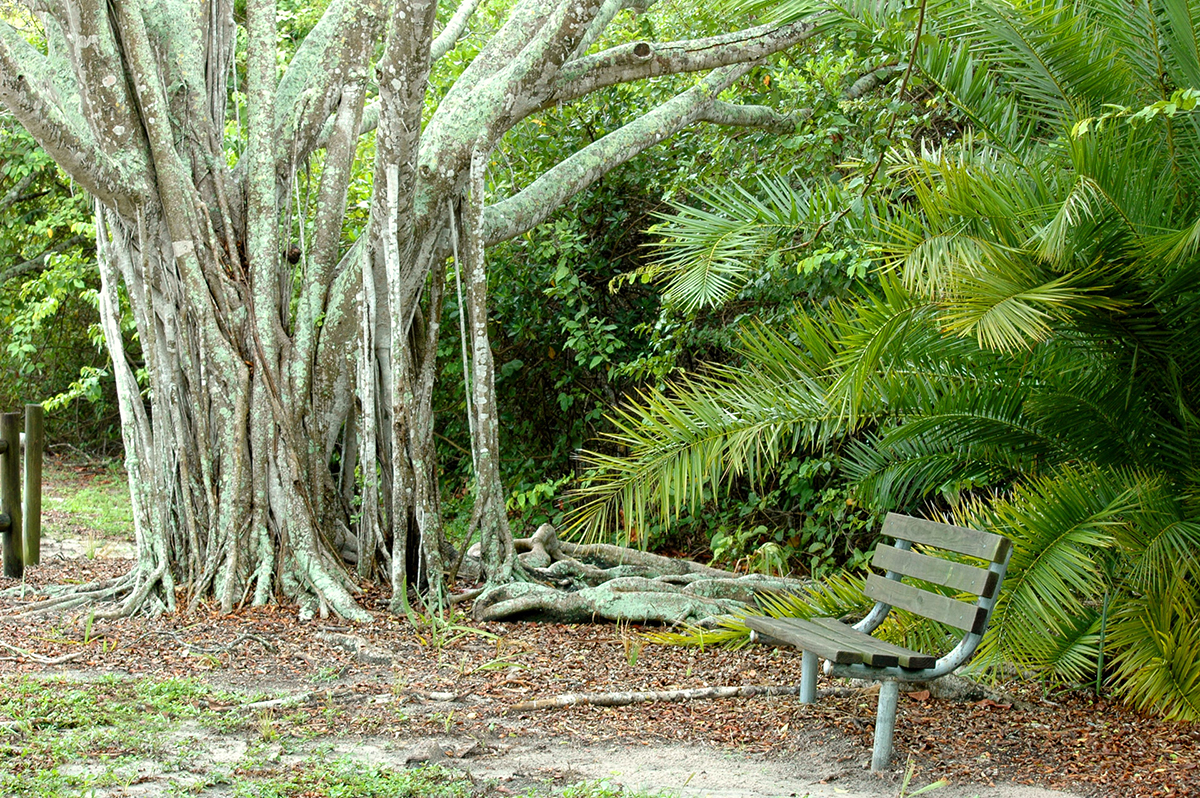 Five poems excerpted from Ruskin Bond's book of poems, I Was The Wind Last Night: New and Collected Poems, with permission from Speaking Tiger Books

Banyan Tree
I remember you well, old banyan tree
As you stood there, spreading quietly
Over the broken wall.
While adults slept, I crept away
Down the broad veranda steps, around
The outhouse and the melon-ground
Into the shades of afternoon.
Those summers in India no one stirred
Till evening brought the Fever-Bird
And the mem-sahibs rose with the Rising Moon.
In that June of long ago, I roamed
The faded garden of my father's home;
He'd gone away. There was nothing to do
And no one to talk to....
I must have known that giants have few friends
(The great lurk shyly in their private dens)—
And found you hidden by a dark green wall
Of aerial roots.
Intruder in your pillared den, I stood
And shyly touched your old and rugged wood.
And as my hands explored you, giant tree,
I heard you singing!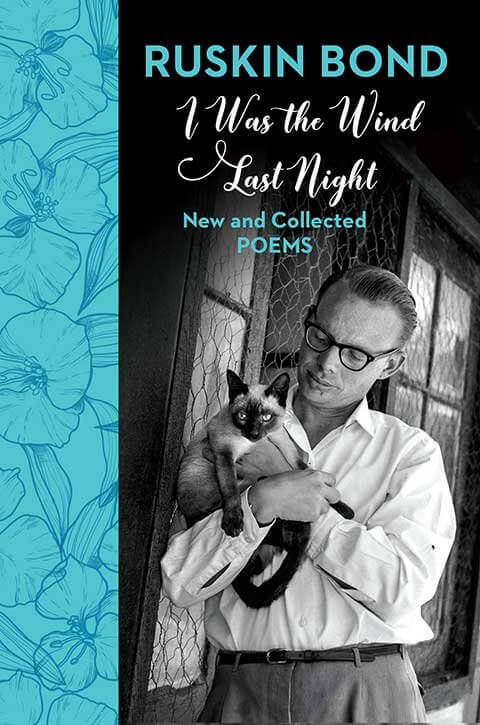 Come Roaming With Me
Out of the city and over the hill,
Into the spaces where Time stands still,
Under the tall trees, touching old wood,
Taking the way where warriors once stood;
Crossing the little bridge, losing my way,
But finding a friendly place where I can stay.
Those were the days, friend, when we were strong
And strode down the road to an old marching song
When the dew on the grass was fresh every morn,
And we woke to the call of the ring-dove at dawn.
The years have gone by, and sometimes I falter,
But still I set out for a stroll or a saunter,
For the wind is as fresh as it was in my youth,
And the peach and the pear still the sweetest
of fruit,
So cast away care and come roaming with me,
Where the grass is still green and the air is
still free.

The Demon Driver
At driving a car I've never been good—
I batter the bumper and damage the hood—
'Get off the road!' the traffic cops shout,
'You're supposed to go round that roundabout!'
'I thought it was quicker to drive straight through.'
'Give us your license—it's time to renew.'
I took their advice and handed a fee
To a Babu who looked on this windfall with glee.
'No problem,' he said, 'Your license now pukka,
You may drive all the way from here to Kolkata.'
So away I drove, at a feverish pitch,
Advancing some way down an unseen ditch.
Once back on the highway, I soon joined the fray
Of hundreds of drivers who wouldn't give way:
I skimmed past a truck and revolved round a van
(Good drivers can do anything that they can)
Then offered a lift to a man with a load—
'Just a little way down to the end of this road.'
As I pressed on the pedal, the car gave a shudder:
He'd got in at one door, got out at the other.
'God help you!' he said, as he hurried away,
'I'll come for a drive another fine day!'
I came to that roundabout, round it I sped
Eager to get to my dinner and bed.
Round it I went, and round it once more
'Get off the road!' That cop was a bore.
I swung to the left and went clean through a wall,
My neighbour stood there—he looked
menacing, tall—
'This will cost you three thousand,' he quietly said,
'And send me your cheque before you're in bed!'
Alas! my new car was sent for repair,
But my friends gathered round and said, never
despair!
'We are all going to help you to make a fresh start.'
And next day they gave me a nice bullock-cart.
The Trees
At seven, when dusk slips over the mountains,
The trees start whispering among themselves.
They have been standing still all day,
But now they stretch their limbs in the dark,
Shifting a little, flexing their fingers,
Remembering the time when
They too walked the earth with men.
They know me well, these trees:
Oak and walnut, spruce and pine,
They know my face in the window,
They know me for a dreamer of dreams,
A world-loser, one of them.
They watch me while I watch them grow.
I listen to their whisperings,
Their own mysterious diction;
And bow my head before their arms
And ask for benediction.
To the Indian Foresters
You are the quiet men who do not boast
Although you've done much more than most
To make this land a sea of green
From here to far Cape Comorin.
Without your help to Nature's thrust,
This land would be a bowl of dust.
A land without its forest wealth
Must suffer a decline in health,
For herbs and plants all need green cover
Before they help the sick recover.
And we need trees to hold together
Beasts, and birds of every feather,
And leaves to help the air smell sweet;
And this and more is no mean feat.
Dear foresters, you have not sought for fame or
favour,
Yours has been a love of labour.
Our thanks! Instead of desert sand
You've given us this green and growing land.
(Composed and read to a gathering of young forest officers at the Forest Research Institute on 10 April 2004)
Donate Now
Comments
*Comments will be moderated