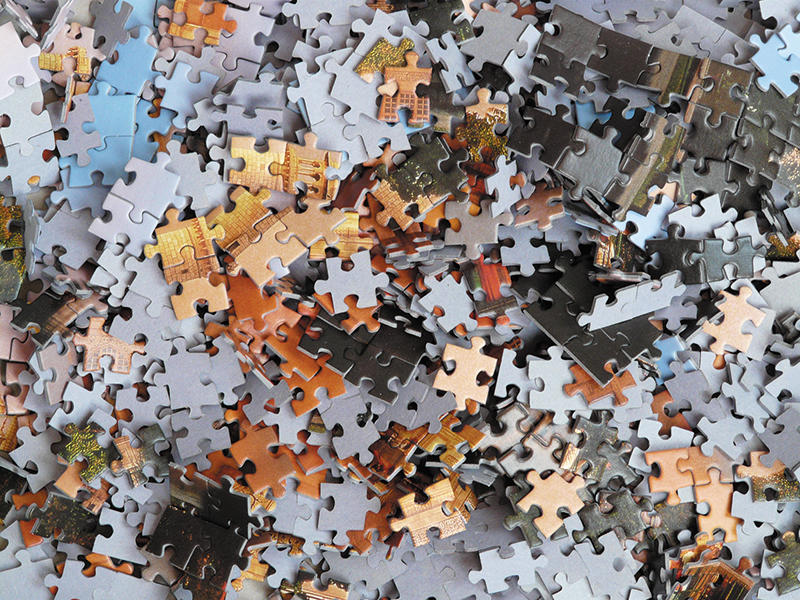 Translated from the Arabic by Jenny Lewis, Alaa Juma and Ruba Abughaida
Boredom Of The Writer
Boredom Of The Writer

... each morning
he shoves his beat-up footsteps
into a din of words, —
hurrying, reluctant, through oceans of bodies and cars,
briefcase under his arm
to his modest office ...
at a daily newspaper.
Before the first cup ...
before good morning ..
stacks of words look at him from heaped tables:
(a desperate love story ...
criticism of a book on criticism ...
five poems ... he does not understand even now what they mean...
and crowds of articles ...)
Bored, he opens the window
and looks out — breathtaking love!
the sunlight creeps
... between the trees and dress of a luscious girl, hurriedly crossing
between high buildings and the steps of his alienation
and he remembers his usual staying up until midnight
with bugs ...,
the dim light bulb ..,
and the mountains of pages ..
What if he kicks the damn table? what if ...?
and escapes
into squares full of people and flowers
and with laughter
reads to the trees his forbidden poems.
What if he stops his bored watch
from killing time?
Then he rests his dull eyes . .
sad
extinguished…
and remembers that his money
is not enough to buy his daughter's medicine
not enough ... for dinner at a cheap restaurant
not enough ...!
He rolls up his sleeves ..
and he goes on to write .. write .. write .. write .. write
write, write
write
wr ...
until he expires.
I Need You
Like the earth, parched, prays for rain to pour from the clouds
Like the clouds, streaming with radiance, need the vastness of the sky
Like the sky, heavy with stars, needs to be lifted up by the Lord God
Like the Lord God, in order to forgive us, needs our faults
Like my faults only exist because I'm a dreamer, a bewildered and unaware
poet
Like poetry and wine are from you, in you, about you and for you —
(beautiful, flowering, with kohl-darkened eyes)
I need you
To explain life's meaning and my reason for being
Your beauty confirms and is endless, I have reached you …
(and I cannot reach…)
For My Mother
i.
With night comes a muffled grief
like a neglected garden:
and she is out late, gathering her faded leaves.
My mother has an inbuilt fear of policemen
and a prayer rug she hides us under
when they patrol the neighbourhood.
She fears the sharp tongues
of other women,
night terrors and the treachery of time.
For her, old habits die hard —
every dusk, she burns her pungent herbs
The scent drives evil from our house and envious eyes
she used to say.
Every Tuesday she goes to the Sahla Mosque
to hand out bread and dates:
and when her prayers are answered
she dedicates a tray of candles to Khidhr
and promises to light them that very evening
on the banks of the Kufa.
Tears glisten under her lashes
in the flicker of candlelight.
Oh ... river
be gentle with my mother's candles -
her fire isn't out yet.
Lord Kidhr
be gentle with my mother's tears
for in her heart is all the sorrow
of the Euphrates.
ii.
For my mother, a wheel
to spin eternity,
a fine line of groans:
she wets her fingers
and if her sighs break the thread
she twists it back together ....
but who will mend the thread of time
if it's broken by a sigh?
O my darling ...
who will ...?
I'm sitting on her lap...
a cheeky little country boy,
I cry when she spins grief
and on lonely nights I hear
her soft voice singing:
"He wears two sashes of opal and garnet
While I grow old before my time
The waves bring a sea of troubles
And I still miss my family
……………
Covering her head an Indian shawl
And tears don't stop falling
I wish that my darling…………………."
Stealthily I look at her
Does her singing still affect you?
…and when you're led astray
and pretty girls cross your path, O my friend…
As she is looking in her mirror
a stream of graying hair — gloating —
glides slowly across the meadows
which restore youth — that beautiful mirage —
can you come back just once ..?!
Sitting in the library
she opens her legs
and I read
what is between the lines.
1993, Amman
Rummaging in the bedside table for a cigar —
he couldn't find one, so he lit himself with a match
and happily vanished, bit by bit,
in ever-diminishing puffs of smoke.
Chaos
Books scattered across the floor,
all over the bed, on the dining table —
shaving cream…!
Dead flowers in the vase,
half a bottle of wine.
My heart is an ashtray
full of cigarette butts
covered by a smoke of words.
Congealed dregs at the bottom of the cup
and at the bottom of the soul, a residue
of sadness.
Marilyn's picture stuck to the door.
Bed in a permanent mess.
Moon at the window.
Shoe.
Pills for the ulcer.
Cheap pens.
Newspaper cuttings.
Unshaved stubble.
Radio still babbling.
Broken dream.
Broken chair.
And…and…and…
And…and…
And…
If my woman comes now
where will she start
to help me clear up the mess?
Confusion
What would my friends say
If they saw me at the rendezvous
Swatting away the minutes from the plate of my sticky face,
Streets spouting the toxic breath of their buildings at tourists.
And in Baghdad, no bench
(but I sensed fingernails
that I saw behind a window —
stirring in me a vague desire…)
I see your face in a crowd of possibilities -
smiling at me
or apologetic
or humming. . .
(You stream down mirrors,
pedestrians drink you
and it's only me that has
lost the way
to your lips)
My blood drips over the glass.
And you…! ('Are you drunk again…?'
'Men can be very obscene in front of beautiful women,')
I asked her:
'Where can we…?"
She is confused
and points to the intertwined trees
near my pulse…
I saw the windows open . .
And the sky shake off leaves from the remnants of dusk
I say: 'Let's drink some the chilled juice
Or talk . . .
Why you are so anxious. . . . . .!?'
. . . . . . . . . . . . . . . . . . . . .
. . . . . . . . . . . . . .
. . . . . . . . .
. . . .
There are
ominous
shadows
behind
the trees!!
Donate Now
Comments
*Comments will be moderated