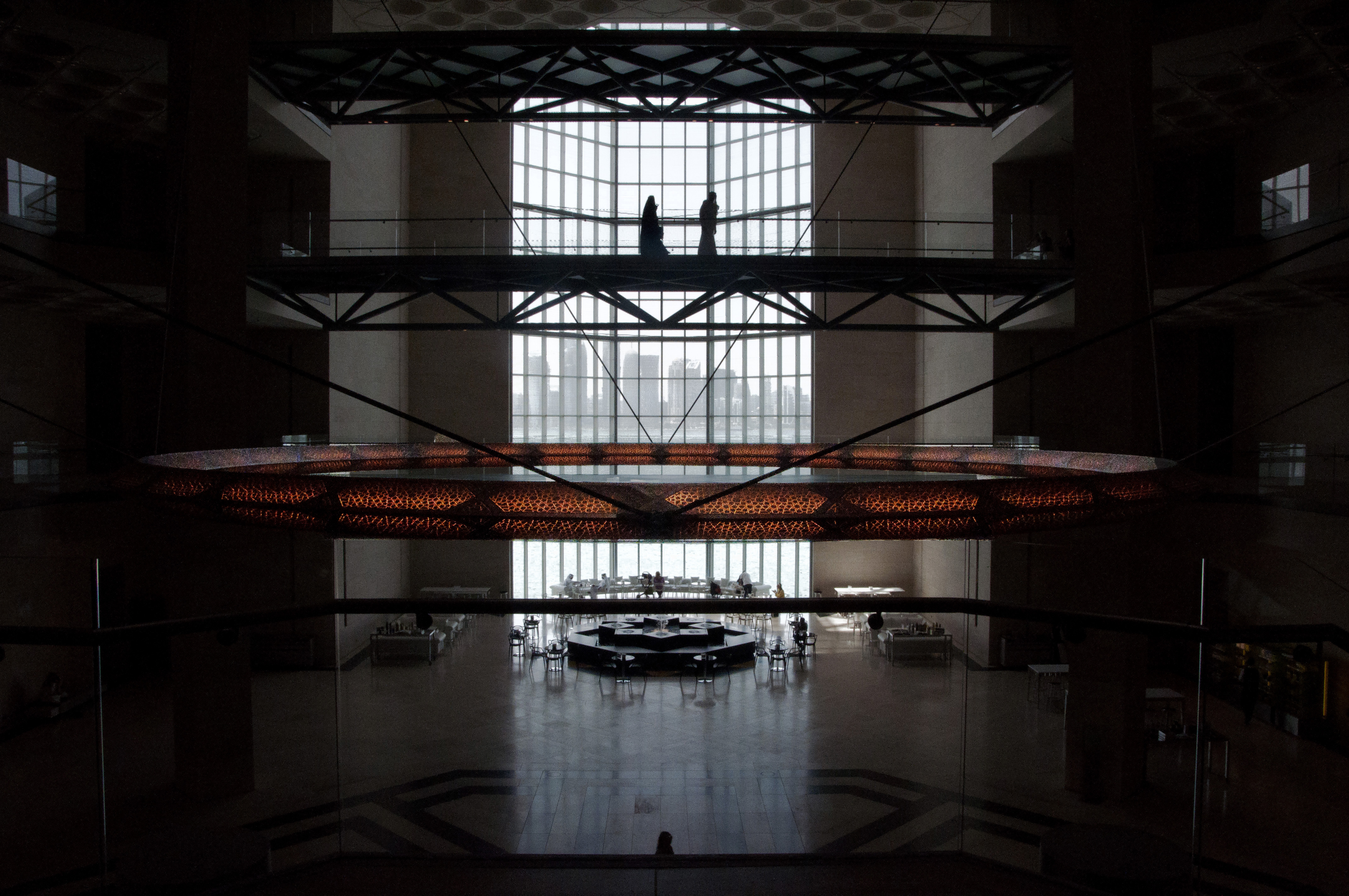 Ten poems by the Belgrade-born poet and short story writer as part of World Poetry/Prose Portfolio [WPP], curated by Sudeep Sen
By Force
You enter my room uninvited
so quiet, like rust
or oxygen
You enter my womb
and flounder
while I helplessly fly out the window
towards you
should we not exchange places
And so while you intrigue me
in the silk of your cobweb
you steal my thoughts and dreams
so easily
For the first time I think of love
But your flesh is not here
And it will be many years before
I tell you how much I hate
this platonic love of yours
However it will probably be
much too late
because you will inevitably
have yourself tatted
now a victim
and like a spider in a web
I watch you floundering
and by force
hallucinating
Resin
I
The glow you exude, dear
simply sitting in your castle
is making the whole world envious
I can hear your words in the wind
but there's no code book.
Are you there, God?
I can't let go, I can't!
But you're not mine
Tell me, did she cut her hair?
Send me a wisp
I need it for a witchery
You shine, my dear
yet the whole world longs for you
These gray streets tell me
you still love me
and the scent of dry vanilla spreads
***
Traffic lights wake me from my dreams
I wish to give to someone new
I flinched!
If you deserve this poem, my dear
I'll sing it to the wind
II
Years have flown by, lingering
It feels like all this time
I have been lying in the same sheets
while your hair covered me
although, you've never left your
tower
neither on earth nor in heaven
You've gazed at many eyes
as if they were mine
but they all faded
I'm not yours
I'm not yours
But you don't let go
***
Spider on the ceiling
Different thighs warm mine now
Lights in the Boulevard go out
Another morning without you dear
But for a long time now
your stare doesn't hurt
***
No lights in the tower
III
Do you ever drink for the old times
as if I was by your side
on Tuesdays, at midnight?
***
I raise my glass but
it doesn't weigh the same
I can't let go
I can't let go
A broken mirror lies somewhere
in Nikola Tesla Boulevard
or by the sea
***
Traffic lights now wince me from the dreams
I have no one to give to
Her thighs aren't like yours
IV
Spider on the ceiling
I buckle my belt
The black and white of the piano
smells of resin
***
I cut your hair out of my apartment
and washed your skin off my hands
and my mind
You didn't even know
I left you to the grey
Froze your imagination
and laid you down sleeping
on the stony plates of your hometown
I am keeping your flaws secret
Stay perfect to the world
Don't let go
of just a memory of a rare glance
This world couldn't bare more
Djinn
I stretch my smile, innocent in front of strangers. The past has arched up to the surface. You escape skillfully from the deep corridors I know so well, with your sticky horns.
From the profundity, one penetrates slowly, bending, feeling unbodied, feeling heavy like a planet, and down there, the sun never shines.
The present is ripped and from the firmament of what is to come, underripe cherries are dripping on me. We are being separated by three years, ten thousand kilometers and countless pubic hairs pulled out. Your
desires fly out of me and soar into the Mexican sky.
I'm in a hurry while you use the moment to slowly dig into my ambitions. I am hiding from you that you are a newborn in my arms, the blade and the glue. Helpless, again, with my will torn apart, I fly towards you, so
that we would merge together, but it is too late. Creation can not be interrupted, we are separated, I know, by that word - patience. Life emerges to the surface fresh, blind, cruel, divine, implacable and I will never be
able to explain to you how painful they are the swollen nipples of a woman nursing.
Only love can break through its own labyrinths.
**Jinn, in Serbian is a word play, because the demon in Islam — Jinn and a word for a giant are spelled the same. Which means something to me personally, but I don't think is crucial for the poem. You tell me.
The Yard
Yesterday I had a dream about the yard where I used to often fall down as a child. It was one of those strange, awfully long dreams, as it seems to us later while we wash our faces.
The yard was deserted for a long time, like hospital halls at dawn. Maybe it was just that the time passed so slowly, I can't find the right words. Suddenly a bird flew by low, coming out of the apricot treetop, which
looked a lot more lavish than it really was years ago, before age set in and had completely dried it. It was a crow, I think — it flew fast. Finally, the yard lit up, letting color in, and a child stepped under the tree. It
looked like my sister, but it was younger, I'm not really sure any more. It wasn't smiling, and yet, it was
happy. It was standing at the bottom of the courtyard, speechless, slowly swaying its arms.
Apricots started falling from the sky like cannon balls — quiet and soft. The child grew up, like forced, and became a man. Was it me whom he said: "Waiting is silence and confirmation"? He disappeared.
Cannon balls continued to fall down when I was already rubbing my bleary eyes.
Oblivion
To shrug. To shrug
always seems like a good idea.
Trucks are blinking, days are dying.
You slept with him, it's a shame, sigh.
Thousands of eyebrows rise in this instant;
he can, I still only falsely.
My lips stretched,
my step bloody,
I go into oblivion.
It was two in the afternoon in Bogotá,
The cabby didn't know what Belgrade was,
the homeless man didn't know he was being framed.
In cute little steps,
with his left pant leg rolled up slightly,
he circled with his nose fixed to the floor
around a guttered part of the sidewalk,
cane tapping as if he was going somewhere.
I thought of the vicious vastness,
and knew that it would break my heart
the coming nightfall,
the ripped plastic bag hooked to the old man's backpack,
the cabby's eyebrows in a spasm.
Poetry cannot do a thing, still,
I drown in buffets,
pleasant conversations,
same new streets,
silver pens and purses,
seems like a good idea
to shrug.
Latches in public toilets are clanking,
and I realize that my grandpa
understood what emptiness was
in Slankamen,
while we were having lunch on the Danube.
(At Charles de Gaulle, 09/12/2016)
Arizona
On the desert's high seas,
your hairfloating,
Arizona,
you are the harsh morning of my life,
and an even colder night.
1863 days I sit still
in your lap full of sand.
You are beautiful, mum Arizona.
A little longer and I'll sink
in your hip and your thighs,
Hesychia of stone,
and we will become one
— red silence.
More Quiet
Your smile doesn't shine
like it used to so you clench
your bloody lips
into the snow
Bitten
swollen
cheeks of parched desire
The empty reach of
two slothful hands
is all that remains after us
Now I think the only blank
will remain in memory
The silver screen
of our symbiosis
doesn't flicker anymore
and you hate me
don't you?
Chipped down to the bone marrow
we've reached the point of
being unrecognizable anew
We stripped each other naked
of our flaws
only to put them back on
and it hasn't helped
and it will not help to keep
coming back to the beginning
or leaving for the end
If you had been any stronger
my heart too could have been
petrified in this agonizing linger
Blank
Now I only wonder
what is keeping you here?
I am what I am
and everything I am not
I tried everything
to be the old version of me
leaving every verse free
of your absence
I tried everything
until I realized
all the casualties
of human intentions
and that you don't even
see me inside
The blanks multiply
Only sometimes I wonder
If your mind once in riot
has too gone
more quiet?
Displaced
As I fly and I swallow the salty water around me,
I close my eyes to avoid the burning:
Babies jumping to the sky in rage,
Afrin river sinking into the red dust.
Blood is marching through my head hard,
to stifle the screams of childless mothers
overflowing the boats nearby. Thank god.
As dark clouds approach us in silence
to drop olives on our heads, I fly and swallow
my life, irrelevant and free, for death is heard
only after the dark clouds have fled.
Graft
From Vrbanja bridge,
all the way to the Hungarian border,
through these crags blood
cuts it's bed
leaving behind a bitter graft.
Click!
Pig heads
impaled by stakes
couldn't offend
ones who have to pass through.
Their home is ahead,
dust is behind as they flee
from the poisonous blood river.
18th of May, 1992.
Four feet bravely pave the wade
between the secrecy and a testimony.
Rattling guns
Ten fingers intertwined
know everything about freedom
In a few moments
everyone will know the same,
but will not speak.
Sarajevo-valley is echoing.
The bridge is speechless.
The Adam's Apple
You stole the apple from Adam's hand and
fled through a mist of arms.
Your hair is wild, it escapes me like time.
You stole the noise from my heart.
The silence is wild, even laughs at god.
I am standing here still, sinking in tempest.
Have you got any bites left, Salome?
Donate Now
Comments
*Comments will be moderated