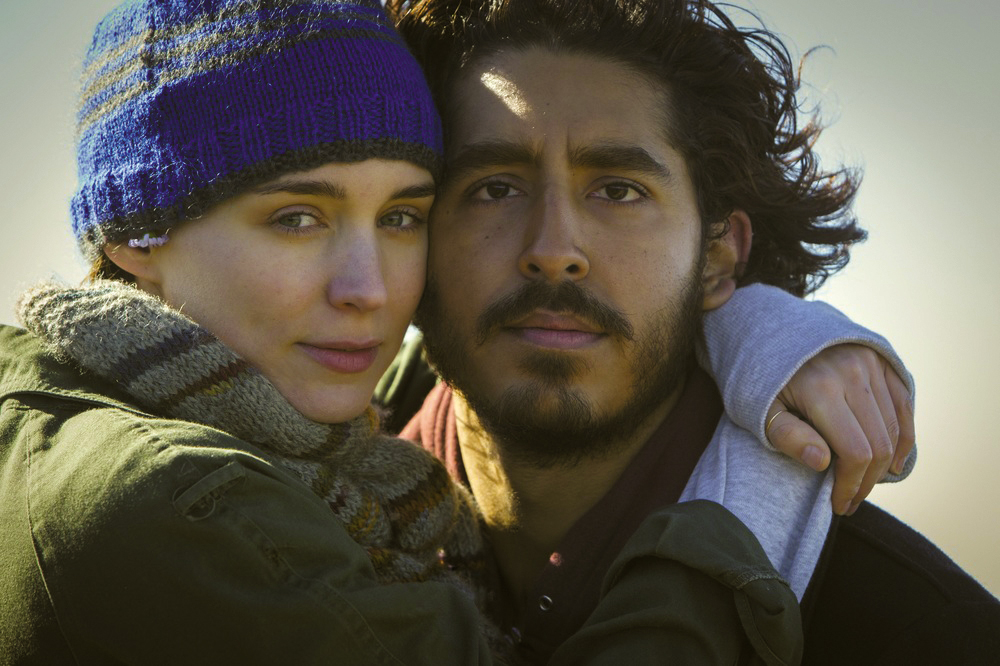 Rooney Mara and Dev Patel in a still from Lion
To celebrate the release of the film Lion, an adaptation of Saroo Brierley's autobiographical book A Long Way Home, the Australian High Commission recently organised an event which saw the author talk about his journey in a conversation with author and literary critic Nilanjana Roy. Brierley, 35, is an Indian-born Australian businessman who was separated from his family at the age of 5. He was adopted by an Australian couple, Sue and John Brierley. Twenty-five years later, he reunited with his birth mother, Fatima Munshi, after he managed to track the village he was born in (Ganesh Talai, Khandwa, in Madhya Pradesh) through Google Earth. Saroo's original name was Sheru, a diminutive for sher, the Hindi word for lion, but he realised he had been mispronouncing it all the while, after reuniting with his biological mother.

A Long Way Home was published in Australia in 2013 and released internationally in 2014. The film, directed by Garth Davis, stars Dev Patel as Saroo and Nicole Kidman as his adoptive mother, Sue. The film received six Oscar nominations at the 89th Academy Awards, including Best Picture, Best Supporting Actor (Patel), Best Supporting Actress (Kidman) and Best Adapted Screenplay (Luke Davis).
Addressing the gathering, Australian High Commissioner Ms Harinder Sidhu said, "The book is moving and a genuinely true inspirational story of survival and trial against incredible odds. The story tells how five-year-old Saroo gets lost on a train that takes him thousands of miles across India away from his home and family. He learns how to survive alone in Kolkata which is where he ends up before he's ultimately adopted by an Australian couple. Twenty five years later, armed with only the scantest of clues and most clues only drawn from his memory that he has preserved through his life, he learns the existence of Google Earth and he starts to use it to search along the train lines in an effort to find his home."
Ms Sidhu added that like Saroo, there were many Australians who had ties with all parts of the world. "It's a feature of being an Australian. We are a vibrant multi-cultural society. We are home to world's oldest continuing culture as well as home to Australians who identify with 270 ancestries. This rich cultural diversity is one of our greatest strengths and it's central to our national identity. Engagement in the publishing and literature sector is also a very important pillar of Australia's relationship with India. So not only do we have a situation where we have 2% of Australian population who are Indian, but we try to build that relationship to build understanding between Australia and India and literature and publishing is one of those," she said.
Edited excerpts from Saroo Brierley's conversation with Nilanjana Roy:
Nilanjana Roy: I would just start by asking Saroo to walk us through the sections of the story as it happened to him. I want to take you back to Khandwa (Madhya Pradesh) where you were born and where you described growing up with a family that faced a great deal of hardships: Your mother used to break rocks. Her name was Kamla. You had two older brothers and your job was basically to look after your sister Shakila. But it was also a family where there was great deal of love and great deal of bonding between all of you. You have a fabulous section in your memoir where you write about going out with Shakila and playing games of hide and seek with her and fooling her into looking for you while you explored the dam, the river, the water-tower. So, could you talk a little bit about what your childhood felt like — you were 4 or 5 years old, about that age? What were you doing and what was your sense of family like?
Saroo Brierley: It was different because I came from the lower end of the society. I wished that my dad and my mom come home after work and we all get together and have dinner and sit down and tell stories and get tucked into bed, but it was extremely different. My mother went through adversity and my father left my mother with four children to look after and he ended up marrying another woman and having children with her. So, when that happened, though I met my real father 4-5 times, there was no bonding and connection with him. We were left to fend for ourselves. My brother used to look after my sister. My brother would also scavenge food and try to find money from under the seats of the carriages. I hardly ever got to see them and my mother because she was working on the construction sites carrying bricks and mortar. We didn't go to school. We didn't have a curfew (at home). There'd be times when I'd play hide and seek with my sister and strategise her into thinking that I was somewhere in the vicinity, but in fact I'd run away into the city… to the train station, the water-tower, the market… I was a bit of an explorer and it was fun. But at the end of the day, I should have really looked after my sister because when I came home, I sometimes had food. Most of the time, when I came back home, I didn't have food. I dreaded to find my sister eating charcoal. She would make her frock into a little basket and carry charcoal and eat it. I knew she should not be eating it. It was really hard to see that. There were times when I was told to go out and knock on people's doors hoping that they'd have some leftover food that I could take back to my family, but most of the time, we didn't really get much as people cooked only enough for themselves.
Nilanjana Roy: And that was one of the reasons why you ended up going with your brother Guddu out onto the railway station towards the tracks. One of the things you used to do together was look for leftover food and look for paper and plastic that you could pick up and sell. Was that the first time that you went out with him when you went to the station that you thought was Burhanpur?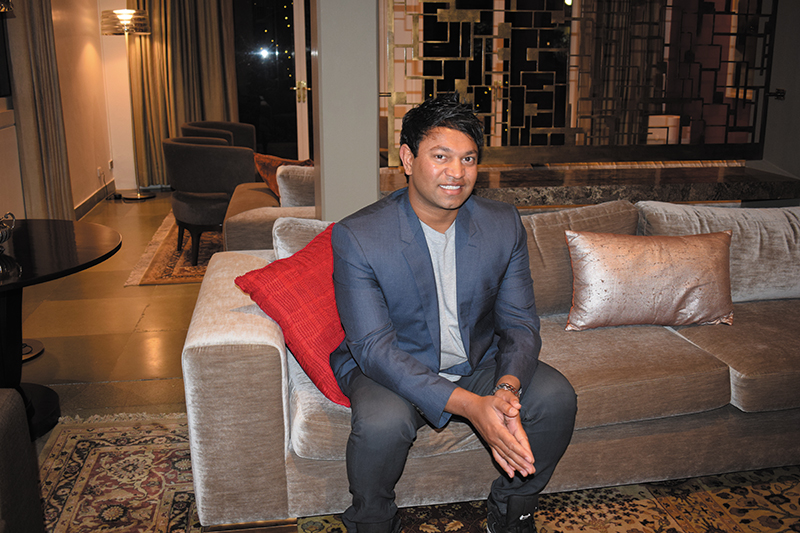 Saroo Brierley in New Delhi recently. Photo: Shireen Quadri
Saroo Brierley: There were other times that I used to go out with him, but they used to ditch me really quick and I couldn't really run as fast as them. So, I would end up doing something else or would go back home. But we used to do things together. There was a time when we went to the fountain and we jumped in. It was a hot day and we — Guddu, Kallu and I — crossed the wired fence. All of a sudden, a gatekeeper came and asked us to get out. I got really scared. My brothers jumped over. I was so tiny that I could barely put my leg over the barbed wire. All of a sudden, the barb just went straight through my leg. Blood poured out and my brothers had to pull me out and take me to safety. That was one of the things that we used to do as fun. But with regard to finding food, we had to make do with what we found on the ground. I learnt how to tap on people's back and pull my hands out, hoping that they'll give me something. Sometimes, we just stood there behind them and when they turned around, they'd recognise and give a coin or a nut or something. I'm sure many people have seen that in Delhi. That was one of the things that I learnt to do.
Nilanjana Roy: And you were about four-and-a-half-year-old then. You have said that frequently you didn't have food in your house, but had a great deal of freedom to wander. You hadn't had the opportunity to actually go to school and learn languages and learn how to count or even learn the name of your neighbourhood or where you lived or your mother's surname and this was when you got lost at the train station. Is it easy for you to talk about that?
Saroo Brierley: My mother didn't really earn much. If I did really go to school, then I would learn what my surname was and the address, but because my mother had the choice of either feeding her children or pay for the rent to give them shelter, a roof over their head. So, she decided to have a house. I'm sure she thought that they'll learn how to look after themselves with regard to food... On that night of catching the train to Burhunpur with my brother, I had the groggy feeling that made me think that he was on the carriage. Otherwise, I wouldn't have gone on that journey onto a train with a destination unknown.
Page
Donate Now
Comments
*Comments will be moderated
Incredibly uplifting! One of the most edifying real-life experience I have read. I've just gotten back from Hobart where I spent 4 happy days there and I regret not trying to meet Saroo. I had read his book some 3-4 years ago, as soon as it was published in India, and loved it immensely. It was only on the flight back home that I remembered Saroo's tale and realized what a mistake I had committed.
Sudhansu Mohanty
Apr 9, 2018 at 13:03