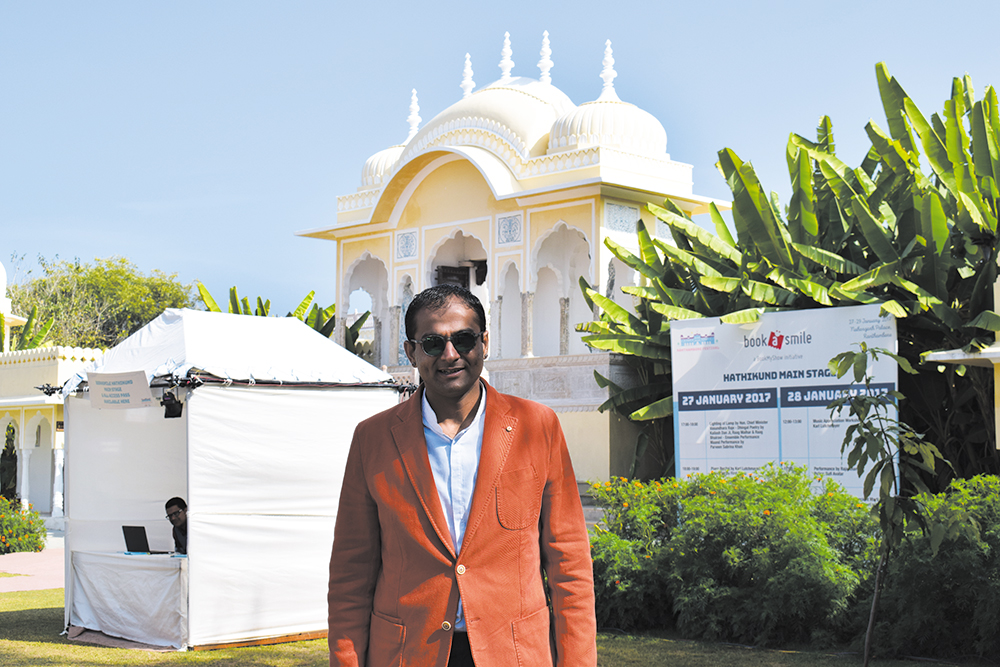 Abhimanyu Alsisar. Photos: Shireen Quadri
The 16th scion of the royalty of Alsisar, Abhimanyu Singh Alsisar is also known as the Raja of Khetri. A luxury hotelier who owns the chain of heritage properties under Alsisar Hotels, he has havelis in Jaipur, Ranthambore and Shekhawati. He co-organises an annual arts and culture festival, Magnetic Fields, at Alsisar Palace. In January, Nahargarh Palace in Ranthambore, part of Alsisar Hotels, hosted the inaugural Ranthambore Festival which aims "to provide a platform to artists, conservationists, writers and thinkers to initiate a discourse on India's musical and environmental past, present and future".
Abhimanyu Alsisar curated the musical segment of the festival. On the sidelines of the Ranthambore Festival, he tells The Punch about his vision behind the music festivals he co-organises — Magnetic Fields (with Alsisar Mahal, WeThePpl, Wild City, Undercover Agents and THOT) and Ranthambore Festival (with Ashutosh Pande, the founder of Bajaao.com).
Excerpts from an interview:
THE PUNCH: Tell us something about the Ranthambore Festival. It seems to be about many things — music, conservation, folk music, wildlife, souks, heritage and so much more.
ABHIMANYU ALSISAR: It's been four years since I met Ashutosh Pande who runs Bajaao.com. I met him at The Magnetic Fields Festival, an annual music festival that I co-organise at Alsisar Mahal. Somebody introduced me to him. I called him to recce the Hathikund main stage at Nahargarh Palace in Ranthambore (part of Alsisar Hotels). He found it to be beautiful. I got to know that he was associated with nature and wanted to do something to promote it. We decided to do a festival in Ranthambore. It took us three years to know each other. He used to come to Jaipur. And I used to go to Mumbai to meet him. I travel a lot between all my properties: I drive about 70,000 km a year on my own. So, whenever he used to come, we used to drive, hang out and plan the whole event. We decided to keep the entry free to make it more accessible to the masses. The idea was better outreach, to have people attend the wildlife film festival, shop for food and do other stuff. This way, people can get the feel of the festival. However, the music show is ticketed.
It's my dream to make it as popular as Pushkar Fair. In another five years, when foreigners from all around the world would be coming to attend this festival and travel agents would design itineraries around it, Rajasthan will benefit out of it. This is a festival that seeks to educate. And there is music. We are educating people with music. There are musical performances, concerts and workshops so that one can learn to listen to classical music, especially folk music.
Our main motive is to build content for folk musicians. My father, Gaj Singh, has founded an NGO, Puqaar Foundation. Under this NGO, we'll do nature and music conservation activities. To start with, we've done this festival to showcase what Puqaar will do.
Through Puqaar, we will also introduce other NGOs and conservationists who are working for nature and music so that they get introduced to the big corporate heads of this country. Corporates fund beautiful causes. Ranthambore Festival is a not-for-profit festival. Artistes like Zila Khan and Mallika Sarabhai are performing for free since they appreciate our work. They are also involved in the entire process.
Puqaar Foundation has also made a documentary film. For the documentary, we covered about 3,800 km in 13 days. I went and stayed at the homes of folk musicians. I used to sleep on their terraces. They were very hospitable. When you listen to them, they are all smile just because I went to their home. That's the kind of love and respect that they have given us. I always wanted to connect with them for the documentary. I hand-picked folk musicians and curated the music bit for the festival. I'm taking care of the music part. Ashutosh is taking care of the wildlife part.
There are 800 chairs at Hathikund. We plan to add a revolving stage next year in the middle of the pool to have 2,000 people sit there. Next year, we are expecting to have at least 5,000 people. We are aiming to get 10,000 people to the festival.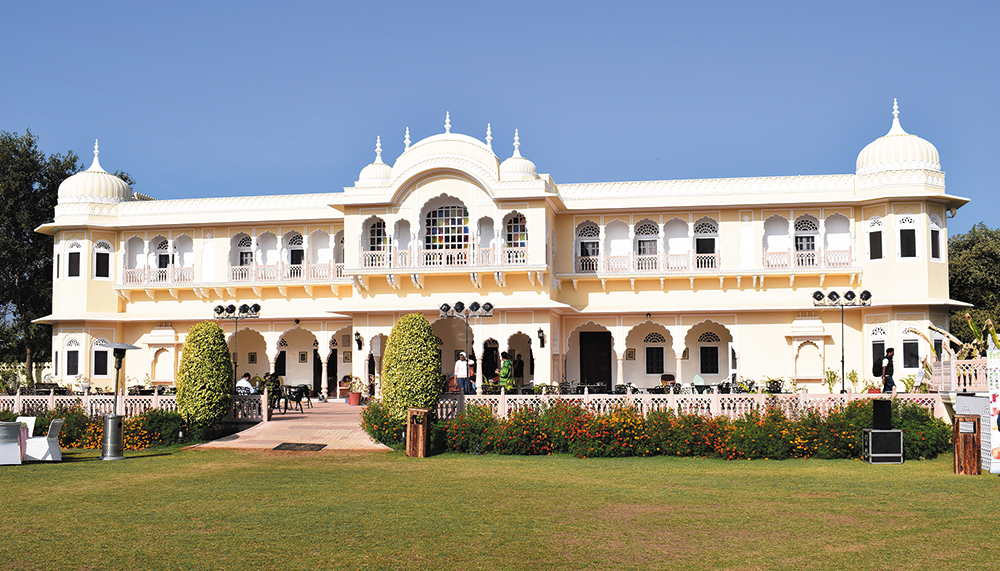 Nahargarh Palace in Ranthambore

THE PUNCH: Did you also want to make this festival different from others since Rajasthan has a slew of festivals around the year.
ABHIMANYU ALSISAR: Rajasthan has so much potential that even if it starts hosting a festival every month, there will be takers. Every palace in Rajasthan should host a festival. It'll be known as the land where festivals happen in palaces since it's known for palaces.
We'll launch a festival in 2019 at my new palace hotel at Khetri in Alsisar. My grandfather was the former ruler of Khetri. I'm Maharaja Ajit Singh ji's great great grandson. Swami Vivekanand got enlightened in our house. My grandfather was the one who gave Swami Vivekanand that name. When Swami Vivekanand went to the Parliament of the World's Religions in Chicago in 1893, where he gave a 24-hour lecture, it was sponsored by our family. Rs 100 from our house used to go as pension to his mother till she died.
THE PUNCH: Tell us more about your own association with music?
ABHIMANYU ALSISAR: Under Puqaar, we have thought of buying some old recordings from a lot of people. I'm buying whatever I'm getting, including folk music. If I can't buy, I request them, record them and keep it with me. I feel in the years to come, they will obviously change their dialect and style though that should not happen. To stop that, I'll have so much of old recordings to showcase them the real style of singing. For folk musicians, while it's good to perform at different festivals, they shouldn't lose the real sense of music. Kutla Khan, a Manganiyar singer, helped me with the documentary work. He'd go to different musicians and I would sponsor his travel.
Page
Donate Now
Comments
*Comments will be moderated