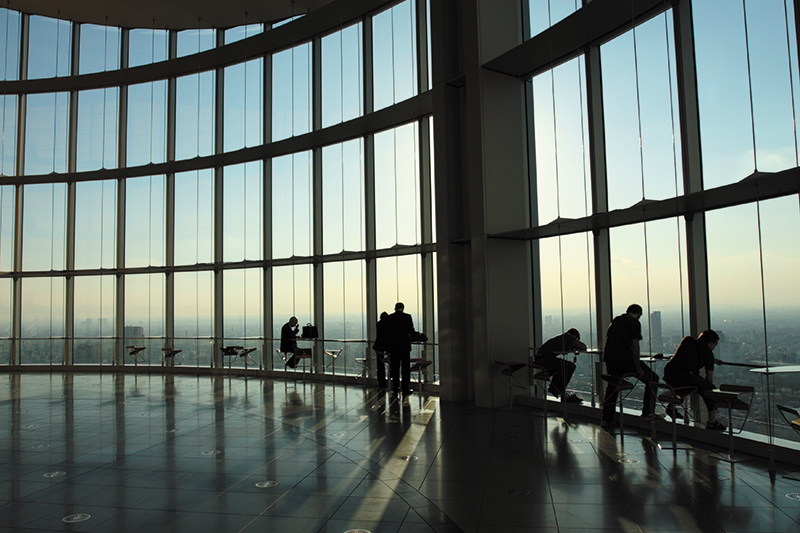 Egypt Airlines took off from the Cairo airport at 10 in the morning. Majid sighed when he saw that his fellow passenger was a black. He thought: 'These blacks, rocks, trees, open fields, seas, animals, birds, whites and dark-skinned Indians will be there. And there will be the Kashmiri Pandit brother, Suman Dhar.'
The plane had waited at the Dubai airport for two hours. Majid had liked the landscape, the lights and the skyscrapers. Accession of Kashmir to India had cost Majid much because the Indian passengers had to wait in the lounge for hours whereas the passengers from Jeddah to Karachi were allowed to board another plane and fly.
For Majid the people of Cairo looked like Kashmiris. The Nile reminded him of the meandering Vitasta of olden times. During the night he saw the beautiful Egyptian women swimming in the Nile. He called up beautiful Kashmiri girls bathing in the Vitasta.
Majid did not visit the pyramids. He thought: 'They are meant for anthropologists. The Indian soldiers and the Afghanis made the Kashmiris dig graves everywhere.' He loved the old city of Cairo and felt as if he had been walking through Nowhatta or Hawal in Kashmir. He saw the well-clad Egyptian school girls carrying satchels. He saw some boys ogling and whistling at them. He saw signs reminding people of namaaz. He saw air hostesses in skirts. He heard of the cabaret dancers dancing in 5-star hotels and the drinkers revelling there.
The plane landed on the Accra airport in the evening. Majid collected his luggage and saw a black Negro showing a placard with the words written on it: Mr Abdul Majid Wani.
Majid said to him: 'I am Abdul Majid Wani.'
'Was the journey comfortable?'
'With the grace of God it was comfortable. What is your name?'
'Jacob. Sir, I welcome you on behalf of Sumaan Daar who is waiting for you outside. I will help you here at the counter.'
'Is he an agent of Robin and Richardson Company?'
'Sumaan Daar is the deputy project manager of the company.'
Majid understood now that it must be Suman Dhar, the knowledgeable boy in the engineering college at Srinagar in Kashmir. This Suman Dhar had arranged a three-year contract, 3,000 dollars a month as salary, accommodation, medical facility and other things for Majid.
Suman Dhar embraced Majid. Both of them sat in the rear seat of a car. A driver drove it. Majid asked Suman: 'Where are we to go?'
'The site is about 300 kilometers from here.'
'That is the distance from Srinagar to Jammu!'
'We will dine at an Indian restaurant. Are you from Hawal?'
'Yes. Hawal.'
'The restaurant is named Hawali. They serve dal, chapati, kheer, puri, chicken biryani and shahi kebab.'
When they left the restaurant Majid thought: 'The shahi kebabs were tasteless.'
They sat in the car driven by the driver.
Majid asked Suman: 'This black driver is…….'
'His name is Kofi. He belongs to a very old race. They have their own culture and traditions.'
'What traditions? What culture? Cannibalism! '
'They name their children after the day they are born. This driver was born on a Friday. That is why he is called Kofi.'
'O, I see. Robinson Crusoe's assistant was called Man Friday.'
Both Majid and Suman laughed.
'Suman, you called me here. Why did you prefer me to others?'
'I told my company that I wanted an assistant to my liking for three months. They agreed. I talked to Ashok first but he doesn't have a passport. He gave me your telephone number.'
'Passport was an excuse. Ashok would not have come.'
'Why?'
'Ashok takes migrant salary in Delhi and works for a big company there. Freedom fighters and their jihad did nothing for Kashmiri Muslims. You Pandits benefitted from all this.'
'I phoned you when Ashok declined the offer.'
'And I came.'
'You had to come. What else could you have done? You are living in India. Right from 1988 you people used to cross the border and get training in handling weapons. Your salaries were paid to you regularly.'
Again they laughed.
Majid thought of the days spent in the engineering college in Kashmir when he, Ashok and Suman were nicknamed the 'three musketeers' because they were always seen together.
Majid: 'When will we reach the site? It is night.'
Suman: 'Soon. You need not worry. I have booked an apartment for you. It has a fridge, an AC, a television and other facilities.'
Majid: 'Which flat do you live in?'
Suman: 'I live in a bungalow with my wife. You will have lunch with us tomorrow.'
Majid had seen Suman's wife when they were married many years back. Suman was far away when Majid got married.
Majid: 'It is dark. Where are we going? What desert are we passing through?'
'This car is plying on a road. Here are numberless trees. They are more in number than what one finds in the forests of Kashmir.'
'What trees are they?'
'I know only coconut trees. I can't name the other trees.'
'The sight of the sea tells me that I haven't divorced myself from the Wular, the Dal and the Manasbal lakes. The sound of water brings images of the Ahrabal waterfall and other streams. I feel that I am near them.'
'Don't be sentimental.'
And Majid rested his arm on the shoulder of Suman.
'I am not sentimental. I am simply expressing myself.'
Page
Donate Now
Comments
*Comments will be moderated