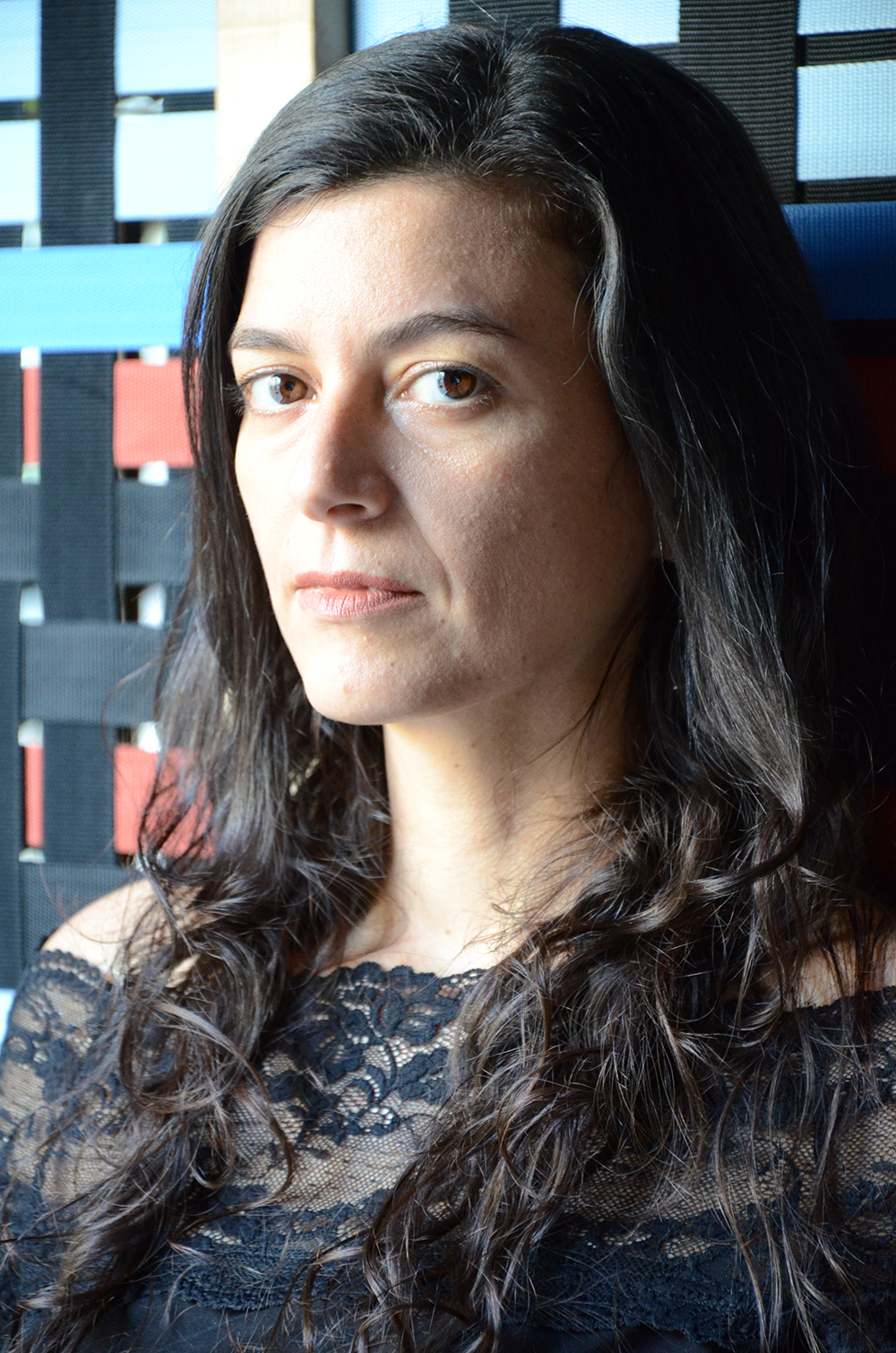 Samanta Schweblin. Photo: Maximiliano Pallocchini
Samanta Schweblin, the author of Fever Dream, is one of the freshest new voices to come out of the Spanish language and has been translated into English for the first time. She talks about her novel and her craft.
In her novel, Fever Dream (Riverhead Books), Samanta Schweblin conjures a nightmare, a ghost story for the real world, a love story and a cautionary tale. One of the freshest new voices to come out of the Spanish language and translated into English for the first time, Schweblin creates an "aura of strange psychological menace and otherworldly reality" in this absorbing, unsettling, taut novel.
In an interview, she says that her country is her board game, "my scenario to think and test myself." She says, "When I write, I always need to work with something new, something that I haven't discovered yet. Sometimes a plot can take some common themes, but if I find a new way to talk about them, I also find new things to say, or to think. When I choose a form, or any other literary resource, I am also choosing limits, and limits oblige me to avoid my own commonplace, my own comfort zone."
The author, who was was chosen by the Granta magazine as one of the 22 best writers in Spanish under 35 years in 2010, says there is a sense of immediacy that she wants the reader to feel. "I couldn't do that with this novel. I had to accept that I should take more risks, and move forward with fewer certainties. But, on the other hand, 'the writing' is prolonged for more than one or two days. For the first time in my life, I spent almost a year submerged in one story," she says. Excerpts from an interview:
SHIREEN QUADRI: Fever Dream, the English translation of your novel Distancia de Rescate is an exploration into ecological horror and maternal love. Could you share the genesis of the story? What did you want your first novel to be about?
SAMANTA SCHWEBLIN: I never have a "theme" plan before sitting to write. Just a particular feeling, and the intention of discovering something new around some personal preoccupations. Sometimes I don't realise what my stories are about until they are finished. Maybe part of the writing process is just that: understanding what I am worried about. With Fever Dream, everything started with a short story about a mother who realised that the soul of her son was inside another body, in the body of her neighbour's son. But the story didn't work. I had the plot, the characters, the end, the narrator, but something was missing; I had the feeling that I needed to go deeper into this situation. It took me a lot of time to figure out that I would need more than the 20 pages I was accustomed to as a short story writer.
SHIREEN QUADRI: The story is elliptical, enigmatic and unsettling. How did you settle down on its intricate structure?
SAMANTA SCHWEBLIN: I built it up in different steps, by trial and error. I wrote 12 beginnings, but once David's voice appeared on the page I saw the structure of the novel like a revelation. I also understood that the novel could be complex but not complicated. I mean, you have three narrators working together in a long dialog that lasts the whole book, and then you have three time situations (past, recent past and present), and sometimes these six variables can change in one page. So that was one of the big challenges: to deal with a complex structure without bothering the readers, but still seducing them.
SHIREEN QUADRI: How crucial was the two elements in the novel — dialogue and atmosphere? The novel's impact lies in the dialogue between Amanda, who is lying in bed, and David, who is not her son, and the atmosphere their words weave. Did you consciously set out to create specific dialogue and atmosphere in congruence with the overall aim of the novel?
SAMANTA SCHWEBLIN: Yes, it took time, but when the first dialogues entered my mind I immediately knew that was what I was looking for. To me, in a story, tension is everything. As a short story writer, I felt that if I crossed the 100 pages, I would need something really strong, something capable of keeping my attention for the whole journey. And I knew I had found it when I heard David's voice.
SHIREEN QUADRI: To what an extent did you want this to be a story out of Argentina? How important is the sense of place to you as a writer?
SAMANTA SCHWEBLIN: I have been living in Berlin for five years, but still, the second I sit in front of my desk and start to type, I am automatically thinking of Argentina. My country is my board game, my scenario to think and test myself. Of course I could write about Berlin, but I feel I would need a reason, an excuse in the plot or in the theme, something that allowed me to escape from my natural environment. Maybe it's about time and I need another ten years in Berlin to see it with perspective.
SHIREEN QUADRI: Could you talk about your literary influences? Were there any particular book or author that inspired Fever Dream?
SAMANTA SCHWEBLIN: I had nothing in mind during the writing process. But when I look back I can see some things surely helped me to get to the idea of the book. Some documentaries I saw about agrotoxics, and also some uses of voiceovers in literature, for example The Third Policeman by Flann O'Brien, where a character appears as if it was a voiceover. Or even cinema: for example, I love Térrence Malick's works, where he experiments with voices most of the time.
Page
Donate Now
Comments
*Comments will be moderated