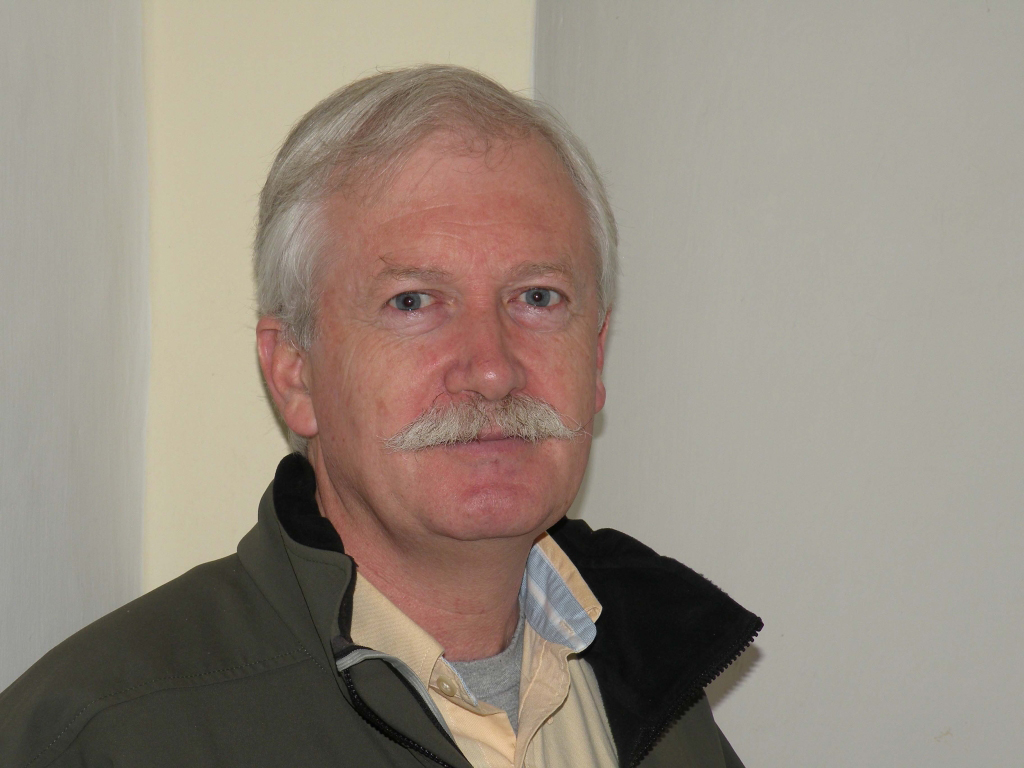 Stephen Alter. Photo courtesy of the author
Stephen Alter's In The Jungles of the Night, shortlisted for the DSC Prize for South Asian Literature, fictionalises Jim Corbett's life to explore some 'unanswered' questions about his life
Stephen Alter, first cousin of Tom Alter, the noted actor and theatreperson who passed away recently, is the author of more than fifteen books of fiction and non-fiction. Becoming a Mountain: Himalayan Journeys in Search of the Sacred and the Sublime (Aleph/Arcade, 2015) is his most recent work of non-fiction. It received the 2015 Kekoo Naoroji Award for Himalayan literature. In The Jungles of the Night: A Novel about Jim Corbett (Aleph, 2016) is his latest work of fiction, which was shortlisted for the DSC Prize for South Asian Literature. The Secret Sanctuary (Puffin, 2015) is his most recent book for younger readers.
Alter was born and raised in India and grew up in the small British Raj-era hill station of Landour in the Lower Western Himalaya. He graduated from Woodstock School (where his father, Rev. Bob Alter, served as Principal from 1968 to 1978) in Landour and subsequently from Wesleyan University. He has taught writing at the Massachusetts Institute of Technology and at the American University in Cairo. He has been awarded Fulbright Program and Guggenheim Fellowship grants.He is also the founding director of the Mussoorie Writers Mountain Festival.
In this interview, Alter says that he chose to fictionalise Jim Corbett's life because it allowed him to explore some of "the unanswered questions about his life". Excerpts from the interview:
The Punch: In The Jungles of the Night aims to be the real story of Jim Corbett. And yet it is a work of fiction; it's a novel that does not aspire to any pretence of "biographical surety". Why did you have to take recourse to fiction to draw the incredibly interesting portrait of Corbett?
Stephen Alter: For almost thirty years, I wanted to write a book about Jim Corbett but there wasn't any new material that I could find, which would have justified another biography. That's why I finally chose to fictionalise his life, because it allowed me to explore some of the unanswered questions about his life.
The Punch: What are some of the questions about Corbett's eventful and enigmatic life that you think remain unanswered?
Stephen Alter: Corbett writes about his family in several of his books but he doesn't explain a lot about his relationships with his mother or his brothers and sisters. He and his sister, Maggie, took care of their mother in her later years and after she died, the two of them continued to live together. Neither of them married and this has always been a source of speculation for those who imagined something more was going on. For me the biggest question was why Corbett chose to leave India in 1947. Despite Independence, there was no immediate reason for this and he could have "stayed on" like many other Englishmen, but he packed up and moved to Kenya, which has always puzzled me.
The Punch: How did you go about researching for the novel? Did you have to go back to the corpus of Corbett's own works?
Stephen Alter: While writing the novel, I re-read most of his books and two biographies, particularly D.C. Kala's book, which provides a lot of intriguing details. I also travelled to Nainital and visited some of the forests he explored.
The Punch: Who exactly was Jim Corbett? What conclusions did you reach after finishing the novel? What lessons do his life and times hold out for naturalists today?
Stephen Alter: Corbett was very much a man of his times, a colonial figure who was part of white Nainital society. At the same time, though, he was entirely comfortable in the forests and villages of India, amongst people who lived off the land. After he became famous, he spent time in the company of Viceroys and other dignitaries, but I belief he was happiest in the jungle listening in on the conversations of birds, insects and animals.
The Punch: How important for you is the structure of the novel, involving the sketches of the three vignettes set in the youth, middle and towards the end of his life?
Stephen Alter: The structure of a book is always important. However, I didn't plan it this way until I finished the first section. Breaking the narrative into three periods of Corbett's life helped me tell his story in a less predictable manner. Some novels follow a sequential path but I've always preferred books that don't go in a straight line.
The Punch: The third section, "Until the Day Break", is set in 1953 Kenya, where Corbett had moved in 1947, soon after he hosted Princess Elizabeth and bade farewell to her as Queen. How important was it to change the narrative from third person to first person?
Stephen Alter: Switching to the first person in the third section of the book was an instinctual decision for me. I had written the first two parts in the third person but here, as he looks back on his life, it seemed better to have a more personal and intimate point of view.
The Punch: What was Corbett's own analysis of the life he had lived, its course and choices?
Stephen Alter: His own books aren't particularly self-reflective, though at times he comments about his life in the jungle with a sense of satisfaction and gratitude. I think he was a person who didn't have a lot of regrets, though sometimes there is a note of sadness or nostalgia that creeps into his descriptions, perhaps because he saw the forests and wildlife of India dwindling.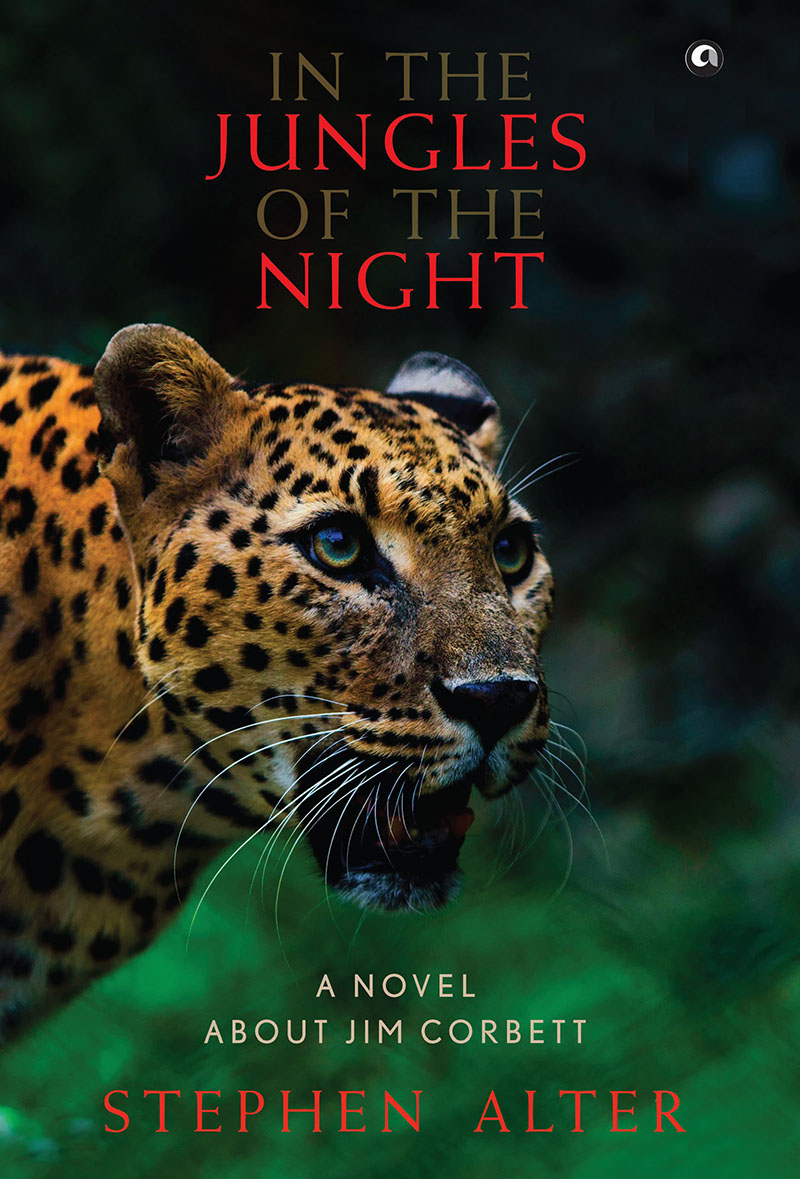 The Punch: How did leaving India, the land of his birth, affect Corbett?
Stephen Alter: He, himself, doesn't tell us much about this but I'm sure he must have missed India. In the novel, I've tried to bring this out and imagine the sense of separation and exile that he felt.
The Punch: Your new novel, The Dalliance of Leopards, a thriller, explores the geopolitical fault lines of South Asia. Could you tell us about its genesis?
Stephen Alter: The Dalliance of Leopards is published in India under a different title, Guldaar: Warlord of the Hindu Kush, which sounds more exciting and bloodthirsty. Earlier, I'd written a thriller titled The Rataban Betrayal. This is a sequel, though it can stand on its own. I enjoy reading thrillers and it was a lot of fun to write one myself.
The Punch: What does being shortlisted for the DSC South Asian award mean to you? Have you yet got a chance to read others on the shortlist? Would you name some of the contemporary Indian writers you admire?
Stephen Alter: Of course, it's an honour to be included in a shortlist of South Asian writers. For me, this is particularly so, because I often get excluded from my home territory because of my American background, though I've lived in India for most of my life. I appreciate the fact that the DSC award doesn't focus on the nationality or place of residence of the authors. We all inhabit the same landscapes in our imaginations, which is what matters most. There are many contemporary South Asian writers I admire, including Romesh Gunesekera, Kamila Shamsie or Anita Desai, but if I start making a list I'm sure I'll inadvertently leave someone out.
Donate Now
Comments
*Comments will be moderated