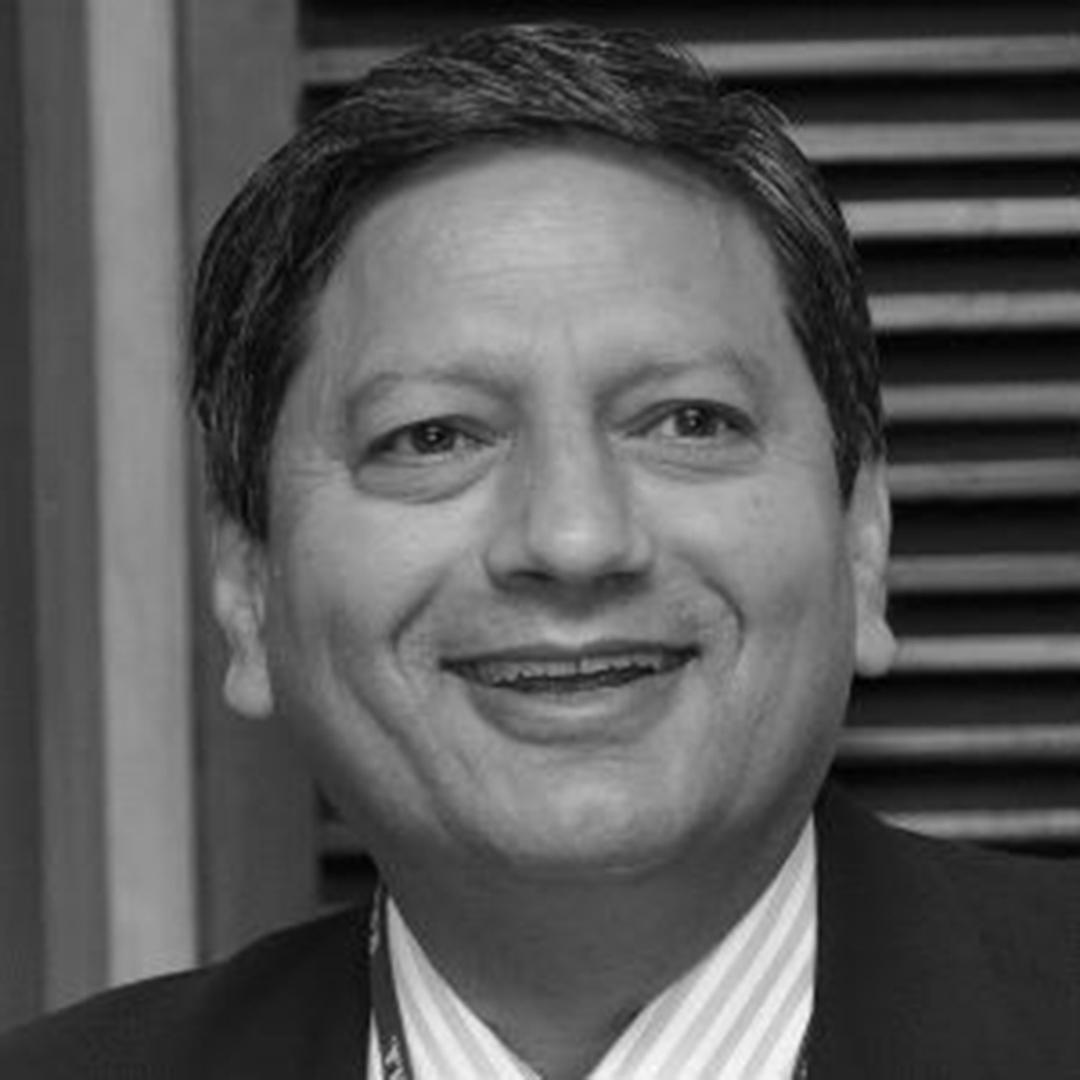 As the curtain rises on the Valley of Words: International Literature & Art Festival being held in Dehradun on November 17-19, Sanjeev Chopra, the festival's honorary adviser, Session Plans and General Co-ordination, shares with us the idea behind the celebration of words in the hills
The curtain rises on the three-day Valley of Words: International Literature and Art Festival being held in Dehradun on November 17-19. Sanjeev Chopra, the festival's honorary adviser, Session Plans and General Co-ordination, has lent his considerable experience as an administrator to give a shape to the festival that is all set to bring together the best minds from across the country to engage in dialogues and conversations.

The festival is a celebration of everything that is sublime about art. In an exclusive interview with The Punch ahead of the festival, Sanjeev Chopra says, "Our endeavour has been to encourage all forms of creative expressions — from poetry to puppets, photography to philately, dance , theatre, music. In fact, the word is not just a word. It symbolises the evolution of humankind. In many ways, the word is subliminal and a city which does not give a central place to the arts cannot be lively, vibrant, aesthetic and inviting."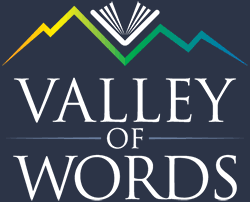 Sanjeev Chopra, an IAS Officer with over 30 years in the government at the apex level, has degrees in law, history and literature, and a PhD in Management Studies. He holds prestigious fellowships (Hubert H. Humphrey at Cornell and Robert S. McNamara at World Bank). He has also taught at the LBS National Academy of Administration was the coordinator of the faculty of Management and the Vice Chair of the Centre for Co-operatives and Rural Development.
Before joining the IAS in 1985, Sanjeev started his career with The Times of India as a trainee journalist and then worked in The Economic Times for two years. Within the government, he currently works in the Ministry of Agriculture as Mission Director for Horticulture and Micro Irrigation. He has been Principal Secretary to the Government of West Bengal in the Agriculture, Food Processing and Horticulture Departments and was Secretary Industrial Development and IT with Government of Uttarakhand where he was instrumental in making the state the "número uno" investment destination in the country.
Excerpts from the interview:
The Punch: Please share with us the broader vision behind the Valley of Words. It is believed that the choice of the city to hold a literary festival plays a crucial role in its success. Do you ascribe to this view?
Sanjeev Chopra: I have always been interested in reading, reviewing and discussing books. I have spent my happiest hours in bookshops and libraries browsing books. I also like writing, but I enjoy reading more. I like to discuss the books I have read with like-minded people, and compare notes. For about three years — from 2012-2015 — we had a very nice discussion forum at the Civil Services Officers' Institute (CSOI), New Delhi, for new books and authors. But it was mainly writings by civil servants and/or books on governance. Later, I started attending literature festivals across the country, and thought that Dehradun was ideally suited for a festival of this kind. Everything about Dehradun made it the ideal setting. It's a picturesque valley; we have a lovely view of the mountains, some of the best educational and training institutions in the country and it was/is the abode of many a prominent writer. So, when The Shivalik Hills Foundation Trust offered their support to this idea, which is actually in sync with their vision to promote education, and the spread of learning, there was no looking back.
Our endeavour has been to encourage all forms of creative expressions — from poetry to puppets, photography to philately, dance, theatre, music. In fact, the word is not just a word. It symbolises the evolution of humankind. In many ways, the word is subliminal and a city which does not give a central place to the arts cannot be lively, vibrant, aesthetic and inviting.
Yes, a city helps you in understanding the kind of authors and subjects that would find salience there. Dehradun is home to the top schools and educational institutions: many famous authors belong to, or have made it their home. Because of the Indian Military Academy (IMA), Forest Research Institute (FRI), Oil and Natural Gas Corporation Limited (ONGC) and Lal Bahadur Shastri National Academy of Administration LBSNAA, people from across the country got a chance to serve here, and fall in love with the city. when it became the capital of Uttarakhand, many professionals found an opportunity to make it their base camp.
The Punch: As this is the first edition of the festival, could you tell us how you went about giving it a shape and finalising the lineup?
Sanjeev Chopra: As this was our first year, we have basically invited authors whom the advisers knew personally, and who we felt would not refuse a request from us. Thus, most of the sessions in English have been conceptualised by Robin Gupta, himself a writer of eminence. Likewise L S Bajpai gave us the names of the top Hindi writers and poets. The Military History and strategy sessions have been curated with the help of United Services Institution, India's leading think tank on the subject. Arvinder Singh, our adviser on these sessions, helped us in putting the sessions together.
We also wanted to pay our tribute and respects to one of the leading "scholar-administrators" of the country, Dr RS Tolia , formerly Chief Secretary and Chief Information Commissioner of Uttarakhand. Dr Tolia was a great mentor, an activist-bureaucrat. We received tremendous support from the Doon Library and resource centre, the Sustainable Development Forum of Uttarakhand and the Integrated Mountain Initiative… institutions which had been mentored by him. In this forum, we acknowledge the great work done by the Pandit brothers (Nain Singh and Kishan Singh Rawat) in the exploratory expeditions to Tibet organised by the Survey of India.
The Punch: What are the highlights of the festival this year? Who are the star authors participants should look forward to?
Sanjeev Chopra: To my mind, the highlight is that we have four distinct knowledge verticals, and rather than lump sessions, we have made a conscious effort to give every reader and participant a choice of one or two sessions at any point of time. Of course, it has a flip side as well. There could be two authors/themes that one may like to attend at the same time. Personally for me, the big issue would be to shuttle between the sessions, as I have been involved with the planning of most of the sessions. I do not like to use terms like star sessions/authors ...every author who comes to our festival is a star...
The Punch: There are many literary festivals across India. In what ways would you like VOW to be different? What do you think could be the festival's USP?
Sanjeev Chopra: USP is not the term! Though I know what you mean. We are NOT selling anything… we are offering dialogues and conversations, a chance to listen and interact with creative souls…
We celebrate all creative expressions… thus we have four exhibitions, and they are all unique. I am not aware of festivals showcasing philately. In this day and age of Instagram, we may have lost touch with stamps, but stamps really helped global integration for over a hundred and fifty years. There's a charm in the world of stamps. Our photography exhibition — Frames — has attracted the best lensmen in the country. We have an exhibition of painting from school girls from a village in the
Doon Valley: Kusum Kohli has put this together.
We are trying to give a space to both established and budding authors… we have invited teenagers to launch their books, and we have octogenarians as well … the range is indeed diverse. We have invited bloggers to join all the sessions and engage in online blogging ...and this is the first time that such a close rapport is being established across genres. Conversations with authors and the "space and time" to interact with their readers is yet another USP... though if you ask me, USP is not the right term, for we are not selling anything.
The Punch: The festival brings a good mix of authors who have delved into different genres. How did you decide on the festival's content and texture?
Sanjeev Chopra: The content keeps evolving… there are always some cancellations, and we keep getting new suggestions. As many novelists will tell you, when you start writing a story, the script evolves… it's very different from what was planned...
The Punch: You have also worked as a journalist and written on agriculture and other allied issues. Tell us about your interest in the subject.
Sanjeev Chopra: My rewritings on agriculture are more a documentation of how the agriculture policy in the country is evolving, as also my interaction with farmers, agribusiness entrepreneurs, scientists and policy makers. As administrators, we write a lot… usually cabinet memos and notes for committees. I have always felt that it's important for a dialogue, and so I write a regular column. It usually has a positive tenor, for when I wear the hat of a development administrator, the main issue is to look at possible solutions as well.
The Punch: How has literature and arts shaped you as a person? Who are your favourite authors and how much time are you able to devote to reading with a hectic job of an IAS officer.
Sanjeev Chopra: Now that's not just a tough question, it's a "leading question" which is not allowed under the Evidence Act. So many authors have influenced me in the course of the last four decades. While in college, I read most of the classics: Tolstoy, Dickens, Pearl S. Buck, Hermann Hesse, Mulk Raj Anand, Khushwant Singh and, of course, everything that was in the syllabi. I made a conscious effort to catch up on Hindi and Punjabi writers: Amrita Pritam, Rajinder Singh Bedi, Krishna Sobti, Upendra Nath Ashk, Munshi Premchand, Rabindranath Tagore (in translation), Ismat Chughtai, Balwant Gargi and so many more. I enjoyed reading book reviews, especially the style of writing of TLS and The Economist, and now The Punch Magazine and Biblio are also doing a great job.
As an IAS officer, we are always hard pressed for time. From my times as a District Magistrate, I have been getting up quite
early: usually by 4.30 am, and do my reading and writing before the morn.
The Punch: What message would you like to give to other festival organisers and those who are preparing to start their own?
Sanjeev Chopra: You need to have a core group with a wide range of skill sets and competencies: and they should be in it for the love of literature, rather than monetary considerations. Thus, we had Ashwani, who handled corporate outreach, Kishore who worked on the creative content, Shashi, who works with bloggers and the social media, Ira Chauhan, who co-ordinated the programmes in schools.
Donate Now
Comments
*Comments will be moderated