PortsideCafé in New Delhi
A new show brings together several niche, design-led brands in a curated space, creating interplays between materials and objects
Recently, PortsideCafé hosted a show that brought together several niche brands stepping outside their patent zones and venturing into something completely different in terms of design. The brief to them was to showcase how two or three diverse materials can come together to make beautiful things — this was Bobby Aggarwal's idea.
Aggarwal, who founded PortsideCafé, believes in letting his imagination be unfettered and creating designs that are unafraid and unshackled. The man behind PortsideCafé, located at Lado Sarao in Delhi, revels in mixing materials, putting things together, and bringing different people under one roof. At his outlet, what is on display is the rich range of craftsmanship, a thrilling diversity with leather at its core: here, coffee tables, wine bottle holders, chests of drawers, lamp shades, board games, lamps, mirrors, work desks, armoires and trunks vie with each other for their attention, all of them arresting on their own, in a variety of colours and forms.

Born in Delhi and having graduated in Economics from Delhi University, Aggarwal moved to Mumbai where he did a couple of odd jobs, including that of a management trainee. The cityscape shaped his consciousness, with places like Irani cafés, Hughes Road and Art Deco having etched themselves on his mind. After the 1992 Bombay riots, he returned to Delhi and started a shoe-manufacturing unit. In 2007, he started PortsideCafé, after the port town of Mumbai.
Aggarwal's furniture is difficult to be classified under any particular categories of style and period. While wood and leather are his primary materials, he uses some elements of metal to lend his products look and feel different.
At the show, the different brands, he says, created interesting interplays between various materials and objects — leather, concrete, ceramics, wood, candles, wall graphics, floor coverings, lighting, furniture and installations and spaces — all presented in a harmonious setting.
"Intimate", he says, aimed at setting itself apart from the overcrowded space of pop-ups and exhibitions. It presented handpicked designers who are "reshaping" the way we look at design. The main focus of the show was to curate a platform for brands to find how "intimate spaces" can be created where one feels absolutely comfortable and be themselves.
Excerpts from an interview:
How would you introduce The PortsideCafe to the world?
The PortsideCafe is a brand which specialises in making furniture and home products primarily in leather. Though, lately, we are in the phase of exploring different materials to work with. Our design influence is not restricted to any particular style or era. I guess we are an eclectic mix of tradition, nostalgia, exquisite craftsmanship, modern silhouettes, an unafraid and unshackled approach to design. We have a core team of furniture, graphics designers and architects on our team, besides a manufacturing facility in Noida with over 100 workers which cater to our domestic as well as export markets. We have two stores — one in New Delhi and another in Jodhpur.
What was the core idea behind bringing niche designers under one roof for your recent show, "Intimate"?
PortsideCafe as a brand is moving towards exploring different materials besides its traditional wood, leather and metals. And the best way forward was to collaborate with people who have mastered the raw material they work with. Hence, the collaborations with Gomaads with their work in concrete, Rare Studios with their work in ceramics and Niana who work with fragrances and soy wax. The process of creating a product with these brands was an intimate experience — leather from our studio helped them make beautiful products and a new story line was the outcome.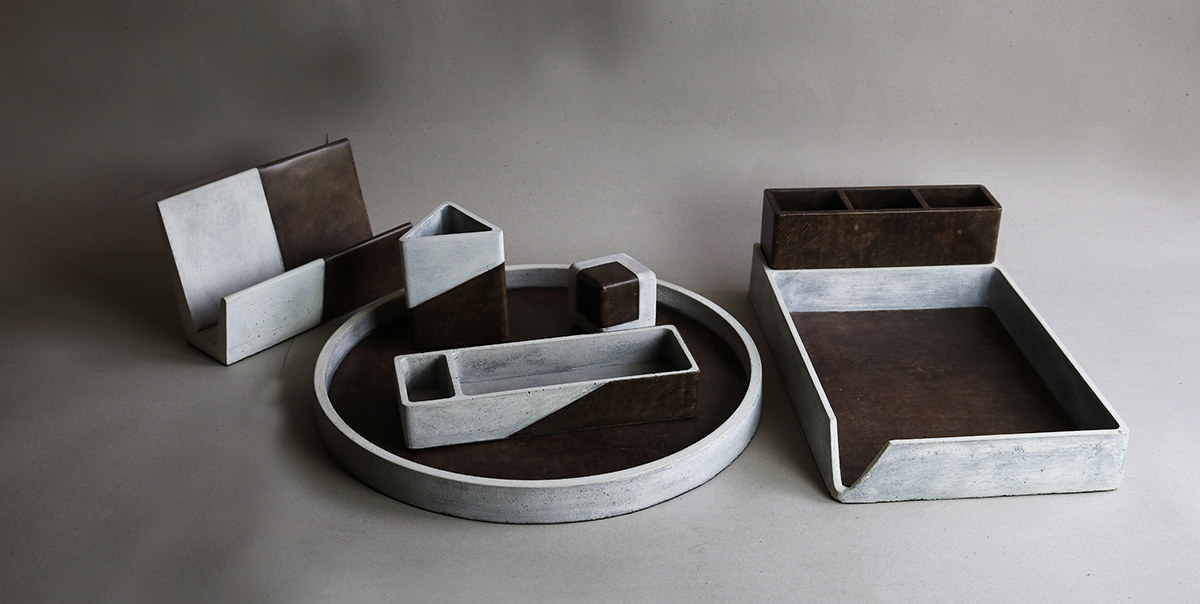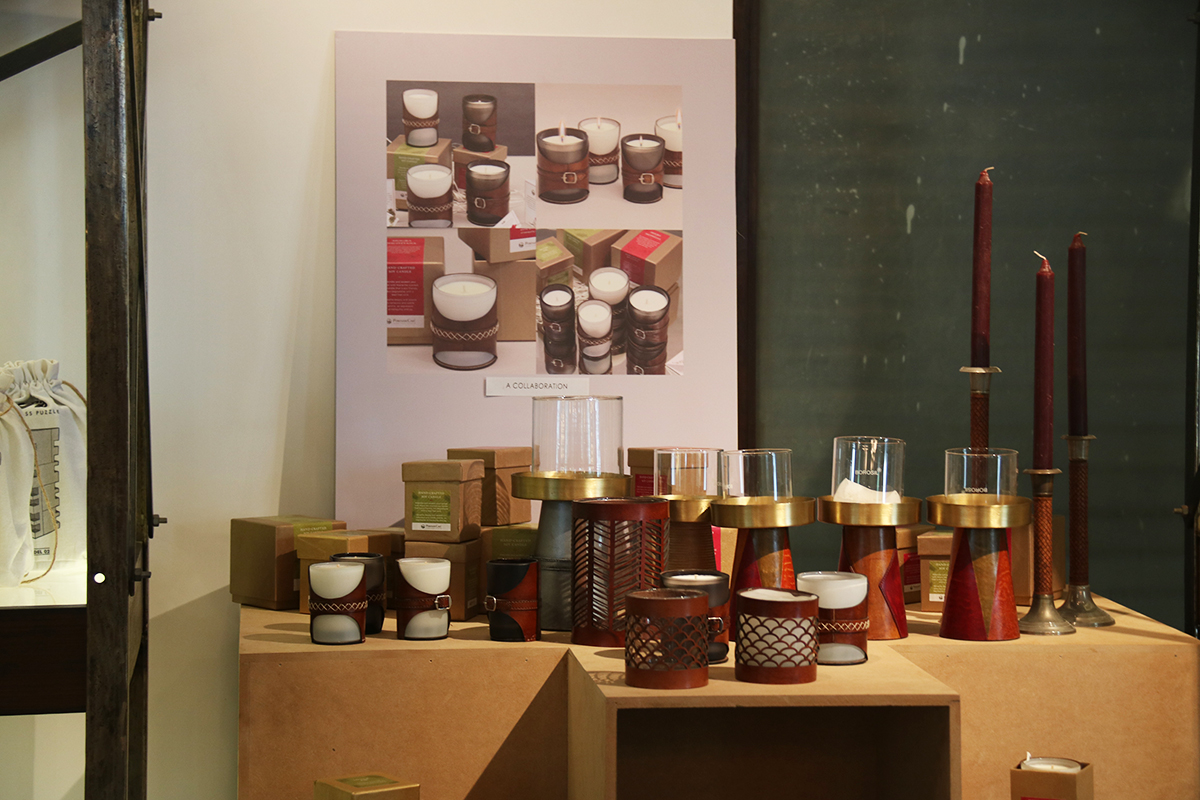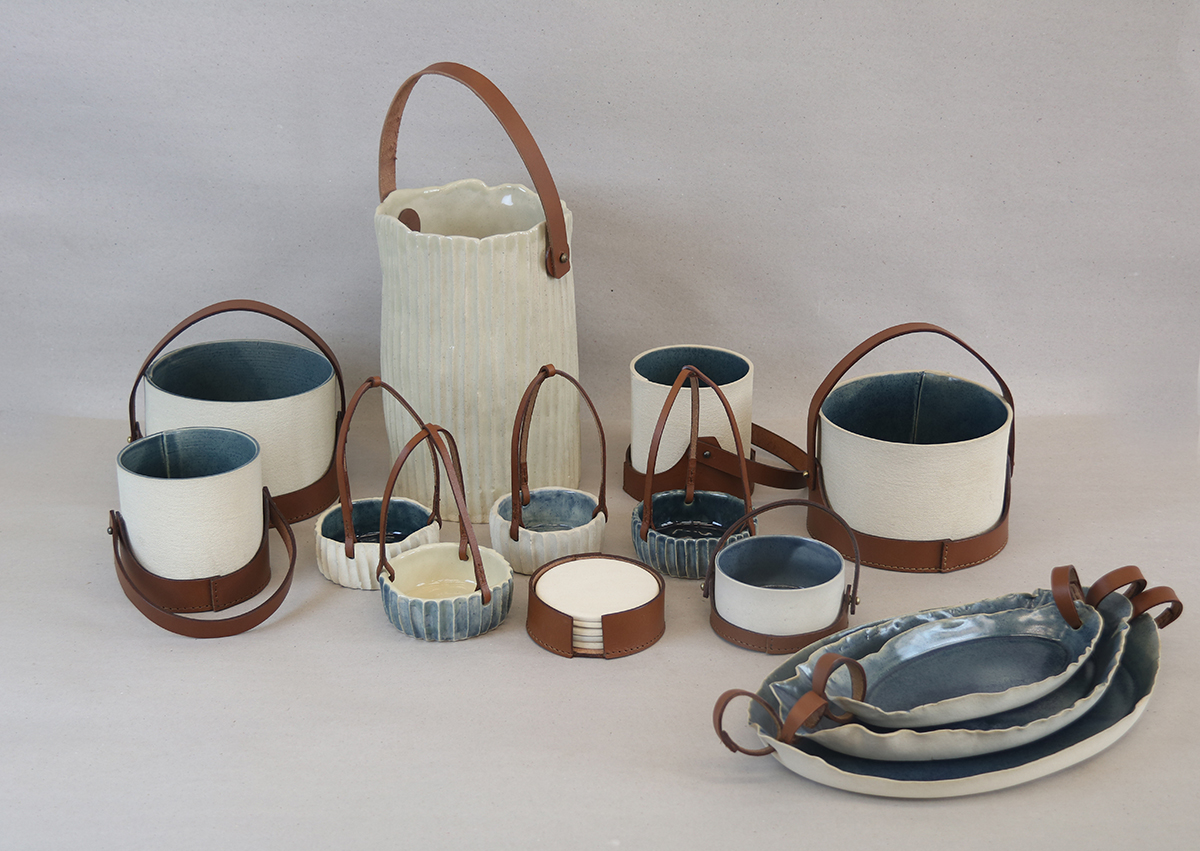 Products designed as part of PortsideCafe's collaborations with three brands working with three different materials: (from top) Gomaads (concrete), Niana (fragrances and soy wax) and Rare Studios (ceramics)
Together, you created lively and individualistic personal spaces.
The experience of working with these highly individualistic brands opened my mind to bringing in other such niche players who were inclined towards sharing their experiences of creating and manufacturing their own specialty products with their loyal customers. The idea was also to curate personal spaces with all these products.
How do you see this platform connecting designers and buyers?
This is absolutely the need of the hour as lots of fake, badly made products have been flooding the market lately. The buyer has no idea what exactly he/she is paying for. By bringing forth materials and processes, a buyer gets to know that he/she is getting full value for the money spent. This event attempted to bring the buyer and designer closer.
How does the future look?
After having three successful days of intense interaction between the buyer and the designers and going by the positive responses from the people who visited the showcase, it encourages me to take this concept further and maybe make "Intimate" an annual event.
Donate Now
Comments
*Comments will be moderated