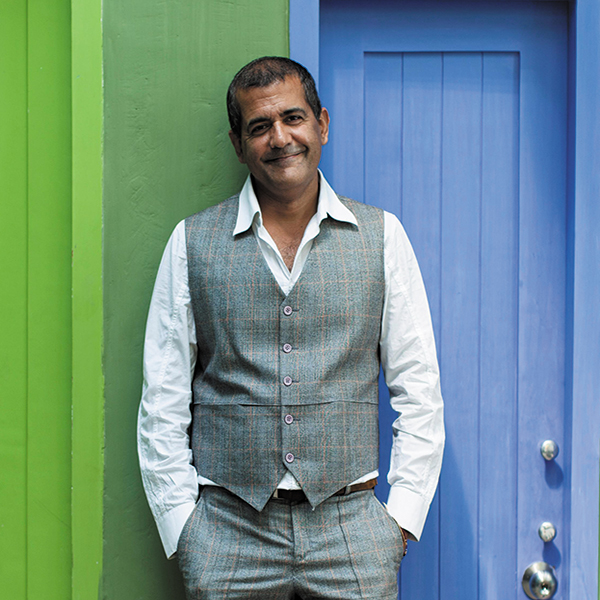 AD Singh has exemplified that being a top restaurateur has been more than just a glam job
Can an individual be credited with the shift of a city's core? Well, many would point to the shift from SoBo to BKC in Bombay/Mumbai to the opening of Olive at Bandra. You may not have realised it, but that's just how much of a game changer AD Singh possibly was. And why you need to follow his next move, whether you are a budding entrepreneur dreaming of the next concept restaurant or a guest who likes the casual, good life.
Olive and AD. For the last decade and a half, these have been the bywords for 'cool, classy' eating out. Olive was where you took someone you wanted to impress, or indeed let your hair down with. In a sector where turnovers are the rule of the game, it's hard to imagine Mumbai or Delhi without Olive Bar and Kitchen. And AD Singh hosting and making you feel at home. Countless people can attest to parties, soirees and events at the Olive being some of their favourite memories over the years.
It's hard to imagine that it's been more than a decade and half since the journey began, right at the turn of the new millennium. Olive, which opened in Bandra in then almost hicksville central Mumbai (compared to SoBo) in November 2000, proved to be a gamechanger. Putting not just the cuisine, but also an entire backstory — the décor, the location, the experience, the vibe, the prescient AD Singh — AD to legions of friends — changed the way India ate out.
However, Olive Bar and Kitchen was not AD Singh's first venture. And India, even as it looked towards a new century, had yet to shed its deeply ingrained lifestyles. In terms of eating out at the top level, it meant tony five star hotels with their long pedigree and predicable menus.
In hindsight, as the food history of the nation is written, Olive's opening will be regarded as watershed moment. The timing of Olive ushered in a casual, free spirited dining experience to Bombay, still getting used to its new nomenclature while embracing the west. Located outside the erstwhile charmed inner circle of SoBo, it attracted a new young, hip clientele — film 'stars' and their legions of hangers-on, a new breed of entrepreneurs, fashionistas — all trendsetters whose word-of-mouth, breathless praise of the new 'hangout' went a long way in ensuring that people flocked to it. A still new-to-India loosely Mediterranean menu with its stress on fresh ingredients and zesty flavours ensured repeat customers. Parties that became the talk of the town, and beyond, ensured everyone wanted to be seen there. Singh himself ascribes the success to, "there was nothing there for people like us. India had begun to get westernised, was seeing cable TV which had come in… Archie comics… we were desperate for a certain kind of lifestyle. Also there was nothing in the suburbs. Bombay had this snobbish attitude that life only existed south of Worli."
By the time Olive opened in a restored haveli in Mehrauli, one of Delhi's oldest cities, in November 2003, there was no looking back. Today, Olive Bar and Kitchen has more than ten brands, each driven strongly by its concept. 1960-born Singh's journey as a restaurateur starts well before, when it was a very different India.
Bombay shaped Delhi-born Singh, who attended school at Cathedral and John Connon, followed by Jai Hind and St Xavier's College. A scholarship to study Electrical Engineering at Lafayette College, Easton, Pennsylvania, took him to the US, exposing him to new influences.
On returning to India, he worked with Cadbury's, but the job failed to excite him. "I realised I didn't want to work there for the rest of my life," he recollects. "I thought I would work in the NGO sector, but they were offering just about Rs 400-500. I was 28, and I just couldn't survive on that! There seemed to be a lot of sanctimoniousness around. My friends were getting about Rs 10,000, but I would have been okay with Rs 4,000. I thought that if they wanted the best, they should pay okay."
As that didn't work out, he began looking around. Meanwhile, his sister was getting married, and he organised a boat party. "It was very difficult, but very nice," he recollects. "So I saw an opportunity and be an entrepreneur to start a business providing that service. It was hard work, but it was so new. The service industry was nascent, almost unborn. Just for somebody who put that effort, and who they could rely on, that was the difference. That was a turning point for me."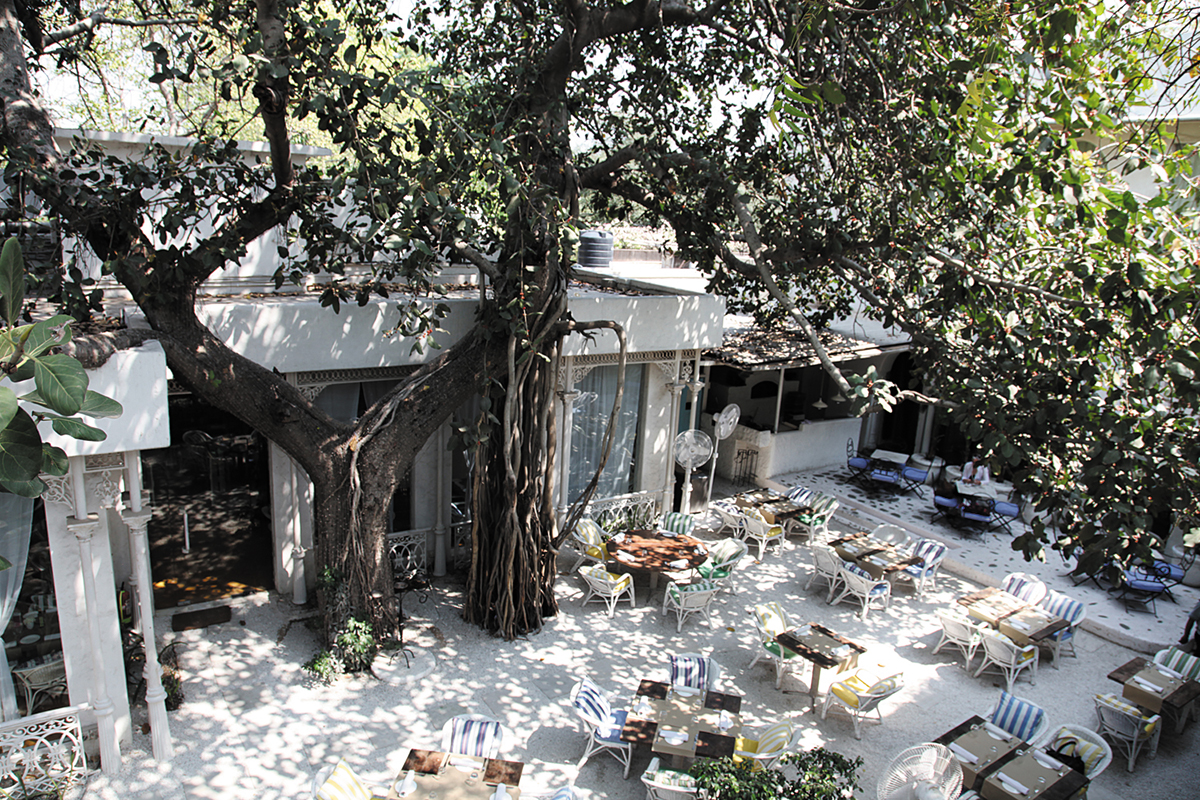 Olive Bar & Kitchen, Mehrauli, New Delhi. Photo courtesy: Olive Bar & Kitchen
Party Lines was on for about two years before the next dream began taking shape. "I had a sweet tooth, and wanted to open a café with great desserts and coffee. That's what led to Just Desserts, and that's how I got started." Located on Homi Mody Street — yes, down the road from Tata headquarters Bombay House, this jazz café served coffee and desserts, and was an immediate hit. "We recovered our investment in one month," he recollects with a smile.
It wasn't smooth sailing at all. Singh says the restaurant sector was then viewed with great suspicion. "I must have met 30 landlords, who refused to give me space. Then one of them called me back." Capital was another challenge. He borrowed Rs 50,000 from his mother to get started. "I had to really ideate to find my way." Even that was fortuitous. His parents were not quite taken by his girlfriend at the time. When he went to approach them for money, they were apparently quite relieved it wasn't a romantic thing they were being asked to acquiesce to, and promptly forked out the cash!
In the mid-1990s, Singh also organised a number of seaside jazz events —at Rooftop, Ripon club, Guest Line Hotel — old-timers remember to this date. As does Singh. All this culminated in Jazz by the Bay on the Marine Drive — which he helped conceptualise for the Narang Group. Do look up Naresh Fernandes' wonderful Taj Mahal Foxtrot to relive the era.
A number of innovative restaurants followed — each with a strong concept, clearly showcasing Singh as a name to reckon with. In 1996, he opened Copa Cabana, the hugely popular Latin American bar in Bombay that is also credited with introducing tapas to the city. This was followed by the opening of Soul Kadi and Soul Fry in 1998, serving home-style coastal cuisine in an international cafe setting, another innovation. The Bowling Company, India's first bowling company and sports bar, opened in 1999 in association with Alyque Padamsee at what is today Phoenix Mills.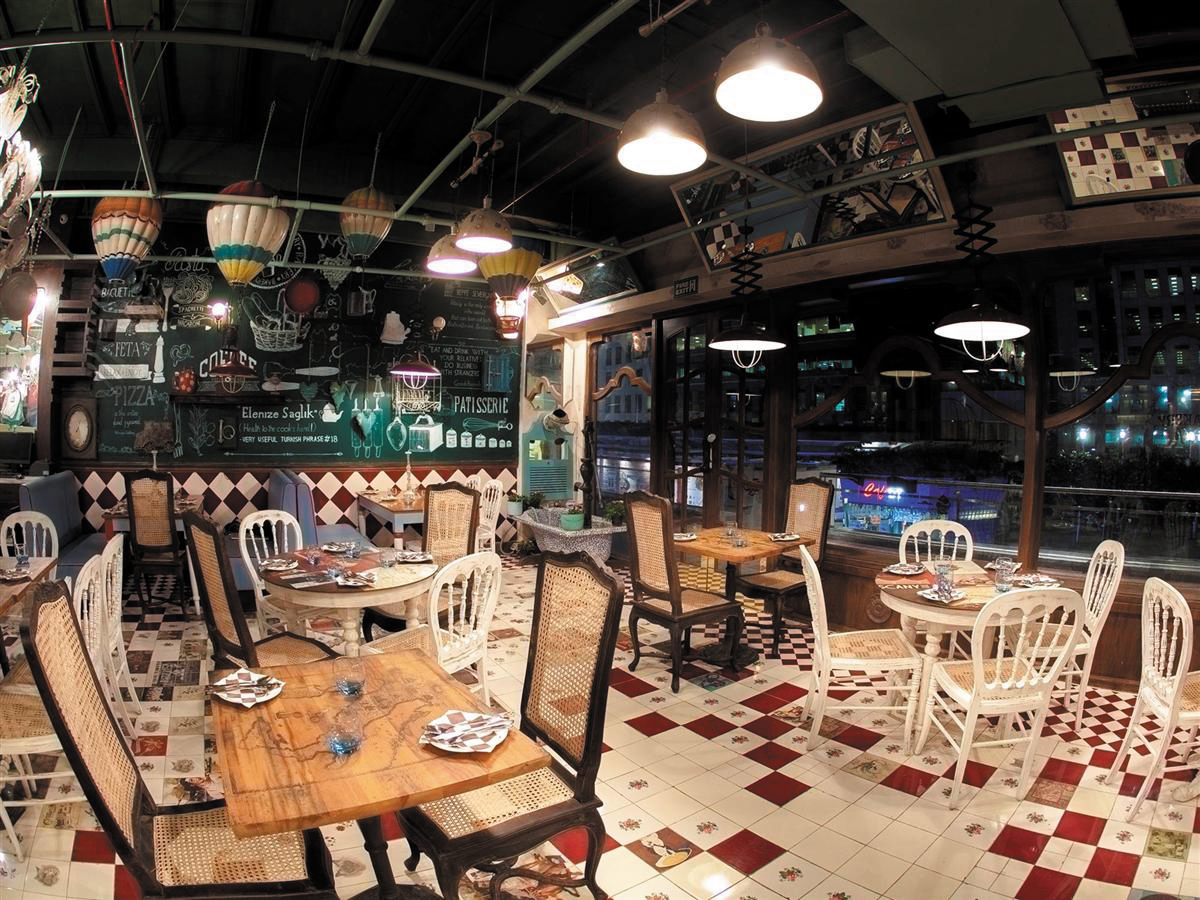 Olive Bistro. Photo courtesy: Olive Bar & Kitchen
The biggest year was just around the corner. In 2000, Singh launched The Olive Bar and Kitchen, and Suzie Wong, Bombay's first floating bar — off Marine Drive. As mentioned earlier, Olive was a smash hit. For Singh, however, the concept always went beyond food. Olive, over the years, has emerged as a cultural platform, where food intersected with fashion, art, crafts, music, live performances.
Both in Delhi and Bombay, for the better part of a decade, Olive was the first choice for hosts who wanted to step beyond the formal setting of a five-star hotel for an event. Of course, the Bombay outlet soon became the favourite hangout for 'stars' and wannabe stars and those-who-wanted-to-be-seen-with-stars and those-who-wanted-to-take-a-photo-with-the stars (it was a pre-selfie era to begin with) and those-whose-job-it-was-to-take-pics-of the-stars (for the better part, they were outside the landmark white walls and blue door though). Olive was inevitably host to some of biggest dust ups — think to the one between hamsters supreme Shah Rukh and Salman Khan. Of course, the latter shone himself in other pleasantries, too, such as once reportedly threatening Ranbir Kapoor. Yes, many a celeb did actually land up in the little pond on the premises, displacing the fish. And the dunking wasn't always voluntary!
Page
Donate Now
Comments
*Comments will be moderated