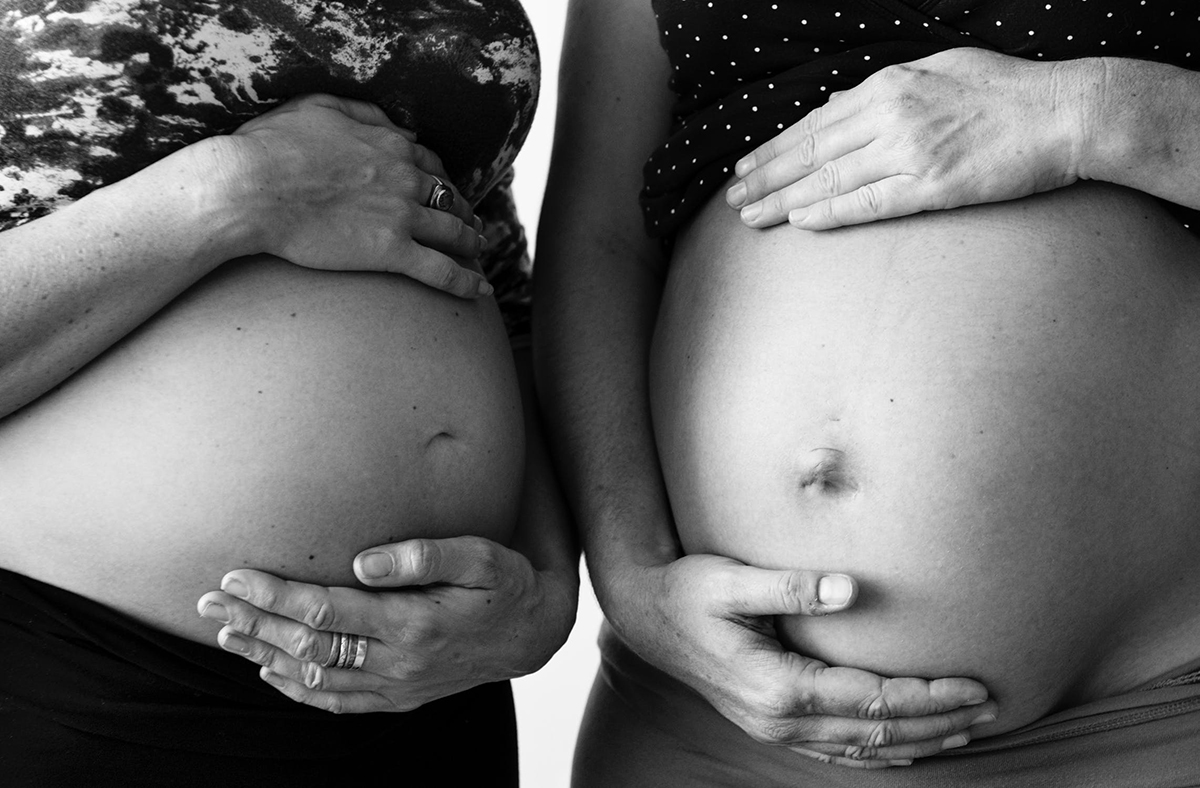 Photo by rawpixel.com from Pexels
The story of two women who meet each other during the crucial stage of their pregnancies in the Garo Hills
She smelled fresh and lovely even on a sodden monsoon morning. Monsoon downpours were never new to me, but in the Garo Hills they took an unfamiliar,a rather strange form. The monsoons in Kerala, I boasted to know very well, uncannily startedwith a downpour almost always on June 1. I remember the date as it was always our first day in our new class after the school reopening. I insisted on wearing the newly stitched uniforms. The moment we were out of our house, the rains would come lashing down. We had our rain coats and umbrellas, but they could not really save us from dampness. Showers would come down as sheets accompanied by a naughty, chilling wind, pinpricking our skin, spraying our uniforms and licking us with a distasteful dampness. We would run to our classes, stand our umbrellas to dry in a corner and sit uncomfortably encircled by a small pool at our feet, till we got dry. Our soggy shoes did not dry so easy. They squelched as we shuffled our feet and our white socks took ages to dry. We sat through the monsoons with the discomfort of a dampness seeping into our skin.

In the hills, I watched the rain with new eyes growing all over my body. I saw the rain clouds gather in the horizon, impregnating the virgin sky with water, till they dropped down with their weight. They virtually burst like a balloon over the rolling hills and valleys. Any pat of summery burnt sienna would turn into sap green initially, and then, transform into swathes of deepest green. A wind hissed throughout the night. All night it rattled restlessly on the window panes, trampled on the tin roof and danced in many forms; from a stiletto waltz to a thandava shocking the sleepy willows and boughs. It also made way for the rain drops to pierce through the cervices of the tin roof and seep inside the house. Mildew conquered every corner, first it spread on the surface peeling away paint, then it invaded the concrete marrow. They seeped into the crevices and cracked them open with deceptive finger tips.
When it rained, it rained for many days without any break. While you are at home, all you had to do is to watch the rain from the balcony. Tengchi came to help me out in the mornings smelling fresh of Ponds dream flower talc. She would come home at 6 in the morning, even when the rains poured down mercilessly. I would groggily open the door and snuggle back to my razai, and there would be silence. No clatter of pans or the swoosh of water running into the sink, no splashes on the floor, no cutlery falling down, no flicker of fire, and I would dream away in my second sleep, dreaming of home and my love. After an hour, Tengchi would quietly come to my room and wake me up with a cup of black tea, and sometimes some seasonal fruits diced and arranged neatly on a steel plate. During summers it would be peeled litchis, jack fruits, mangoes and musk melons. In the monsoon time, there would be some leftover seasonal fruits, quite tasteless and swollen up in a rain-induced oedema. From pre-winter to winter, there would be a charade of usual and exotic fruits like Soh Shang, cane fruit, wild mulberries, many citrus fruits, rose apples, peaches and various kinds of plums. Tengchi made it a point to bring the choicest fruits from the local markets and feed me. This trimester was different from my first pregnancy. When I was pregnant with my first child, I used to retch at almost any unfamiliar and distasteful smell or sight. I yearned for Kerala food. The first trimester was hell, and I used to puke at the sight of my Head of the Department's car parked outside the university. This time was quite different. I was lonely and not pampered in the hills. Moreover, hungry all the time and willing to eat anything, especially Garo food. Tengchi fed me with all kinds of fruits in the morning, and boiled half a litre of cow's milk for evening. I used to eat out in the evenings, so she always made rotis and daal spiced with garlic and cilantro for my breakfast.


On rainy days, I would sit in my balcony watching and listening to the rain. Rain spoke many languages, at times it was the lyrical staccato of my own mother tongue, sometimes it was the musical timbre of Garo words, sometimes it was the stiff drum roll of Khasi sounds, sometimes it was the pleasant lilt of a Tamil song. Once I heard Rahman's Chikku Bukku Rayile drumming on my tin roof, and when the clouds grew cantankerously dark, it was Rumi that rained on me. I watched the clouds and listened to the rain. I looked at the leaves writhe at the joy of the first drop of the rain and slowly concentrated on every drop that fell, splashed, somersaulted and at times trickled down like an overfed leech. I slowly closed my eyes and remembered home. The rains at home were never such a spectacle for me, though it rained much the same. Often, when home memories invaded me, I felt cold enough for a shawl. Once, when I was searching for one, Tengchi came and pulled out a Shimla shawl from the pile of my unused clothes. She cleaned, dusted, repaired and mentored everything at home. Moreover, I did not have a wardrobe, but some cubicles made out of concrete and painted white. As it was quite damp, Tengchi spread rexin sheets and lined newspapers on top of it. There she folded and arranged my fresh clothes which were washed and starched with maida. They smelt good, all of them, till the rainy season took over them with its mildewed dampness. Tengchi took them out and aired the clothes very often. When she disentangled my shawl from the pile, I saw her slim silhouette, and obviously there was a bump bound and hidden tightly with a dakmanda. I looked again and felt my own bump which was prominent and pointed.
Tengchi was as thin and delicate as a bamboo reed. She wore swim-suit flesh which clung snugly and hugged her tender bones tightly. Usually she wore a traditional dakmanda at work, it was wrapped tightly on her waist and her abdomen curved inside, hardly giving away the truth that she was already a twenty-year-old single mother of a four-year-old child. When she came to my home for the first time, offering her services as a part-time maid, I asked her where her husband was. She held on to her daughter, who looked teary and distracted, and answered peevishly, "Burra dongja" (I don't have a husband).
I didn't leave the matter there. I sent the child out to play. I played up the role of an unscrupulous and fastidious mistress of the house and probed her further with an urgency to know all the details of my future maid's private life. I must have sounded like my grandmother when I asked her without any scruples:
"If you don't have a husband, how is it possible to have a child at a very young age?"
She winced at the words which stripped her and she hung her head down in shame.
"It happened like that, abi. He was the master of my house and he said he would marry me."
As I stood there unable to judge, she walked into my kitchen and took charge. She emptied my bin stuffed with garbage. Dumped all the unwashed vessels in the sink and scrubbed them till they shone. She wiped the gas stove and polished it, sorted out vegetables and put them away in a wicker winnow, washed the kitchen tiles and cleaned the corner with an old tooth brush, put some water for boiling and went ahead to wash, sort and fold my clothes. In an hour, my house was sparkling and I was greedily munching on some hot, fluffy rotis and daal spiced with garlic, green chillies and herbs. Her daughter, Sinat, sat near the kitchen window all the time, watching a couple of cows graze in the neighbouring compound. I decided that Tengchi should stay with me at any cost.
It was still raining and she just handed me the shawl. I called out to her. "Tengchi, ibabo" (Come here, Tengchi).
She came.
I asked her in my broken Garo, "Augobi sadongama?" (Are you pregnant?)
She hung her head and nodded. I was quite at a loss. I asked her nothing further. I didn't want to know as well. A sudden chill descended. I sat in my balcony, wrapped up in a shawl and not listening to the rain any longer. I looked at her moving stealthily, and mending my house with all the dexterity of a wonderful house keeper. I never knew anything about her private life, except for the fact that she was a single mother. I checked on her kneading the dough carefully with an almost imperceptible bump on her body. She looked frail and vulnerable, at twenty she had already been cheated by two men, or may be, many more. Suddenly, I was angry with her. Why did she have to persistently fall into those traps? I have seen her as a traditional Garo maid in my house, but I have seen her heavily made up and in western attire in the city mall. Did she have two faces? An absolute libertine facade hidden under the false mask of modesty and reticence she wore in front of me? I knew that I was being judgemental, but I was angry nevertheless. She brought me a cup of tea, she almost tip-toed to my side. "Will this guy marry you?" I asked without looking at her.
She shook her head and said, "He is already married abi, he won't. I have been cheated twice."
I had an urge to slap the victim and drag her out of her present mess to make her realise how stupid she had been. I swallowed my anger and asked her how many months to go, She said she had already completed seven months. I was shocked. My own eight months of pregnancy had been jutting out like an overripe melon, soliciting all kinds of speculation about the sex of the child from my neighbours and colleagues. Unlike the first pregnancy, I was hungry and healthy. As a single woman in the hills, I hardly made any trip to the doctor to collect my dose of iron and folic acid. The second bump never had to undergo an ultrasound or a blood test. As I was alone and quite happy husbandless, I loathed to queue up at the hospital, waiting for an appointment with the gynaecologist. As long as I was hungry and healthy, hospitals were dispensable.
I was feeling heavy increasingly. I was not walking anymore, but waddling heavily and scrambling through the hills and valleys. Auto-rickshaw drives made me uneasy, and my bladders were full all the time. Meanwhile, my equations with Tengchi changed after I discovered she was with a second child. I started checking on her eating habits, before she used to hide in the kitchen and munch on rotis. I halved my share of fruits for her and started buying an extra packet of milk, that she took home after work. I used to invite Sinat home, gifted her books and chocolates. By the middle of my eighth month of pregnancy, I could no longer survive alone in the Garo Hills. I booked a flight from Guwahati and applied for a six-month maternity leave. I was driven down the hills in my office car and it was raining very heavily. I didn't enjoy the rains which were beating down the Tata Sumo as I used to in the beginning. Tengchi had come to see me off, with her small bump, Sinat clung to her dakmanda. I pressed some money on her. She was crying along with the rain and when I turned back at her, when the Sumo gathered speed, she looked heavily pregnant all of a sudden.
**
I returned to the hills after six months and I had left behind my baby with my husband and my mother. It was a difficult decision, but I could not imagine bringing up the child in the hills, all by myself. I weaned him when he was four months, gave him a wet, slobbery kiss, tore myself into bits and returned to my university in the hills. On my return, except for the heaviness on my breasts, I was rather relieved that I didn't bring the baby with me. My grandmother's wisdom of tying jasmine strings on my breasts stopped the overflow of my breast milk. But I was heavy with milk, and a vague, clinging sadness which turned to relief the moment I came to the hills. I unloaded my luggage, took a shower and went in search of Tengchi. It was the first time that I was visiting her house. It was a dark shack, built on bamboo stilts and tiled with bamboo mat. The roof, made of asbestos sheet, was fast corroding. Her mother was very happy to see me and I asked for the child the moment I saw her.
"Bisabachi?" (Where is the child?) I asked eagerly.
"Dongja" (Not here), she answered with a touch of sadness.
I thought Tengchi and the newborn had gone out for something. The baby must be three months old, and in the Hills it was not unusual for the mother to swaddle her child and go out a couple of months after the delivery. Pre-natal care, oil massages and nursing back to obesity were sedentary habits of the people from the plains. I have seen some village women in the hills go into their huts and give birth with some help and come out an hour later with a tender child, swaddled on to them like a fruit bat. I was not surprised at all.
I placed a packet of Johnson's baby care products and some diapers on their worn out sofa, smoothed the dirty cushions and sat. I asked: "Nono ya jojong?" (Girl or boy?)
"Jojong" (Boy), she said without any mirth. It was also understandable. As the Garos were a matrilineal tribe, they preferred girls to boys. Girls inherited property and stayed with their parents. After marriage, the groom joined her and lived with her parents.
"What have you named him?"
"Massija" (I don't know) came the reply.
I looked at her mother, from whose eyes, tears started raining down.
She cried: "We sold the child, madam."
"What? You sold the child?"
"Yes madam, he was a boy and was of no use to my daughter. More than that, she had no money to bring up the child. The money you had given was fast over after her delivery. She was starving and she didn't want to starve the child."
I was angry. Or may be an inexplicable wave of indignation, sadness, sympathy and probably, guilt overwhelmed me.
"You sold the child for money?"
"For food madam. We tried to contact you, but could not get through to you. There was no money to call again and again. Tanka dongjachim."
"So you sold the child?" my voice broke. Probably, I did almost the same. Though I didn't sell my baby, I left him back home, weaned from his mother's breasts, just because of my selfish intention of not willing to take his responsibility alone. I left him back with my parents and husband thinking that as a family there would be more people taking care of him. I was more or less deserting my own duties and responsibilities as a mother in my eagerness to get back to work, and carry on with my profession. My Ph D and teaching career waited for me in the hills. I had deserted my son. My breasts were heavy and I could not hide my feelings.
"Mai dakken, what to do madam? A childless Hajong couple adopted the child. As they are a Hindu tribe, they will bring him up like a raj kumar," Tengchi's mother sighed. Tears streaked her cheek and in the darkness, I could see them shining like precious stones.
"Are you sure, Tengchi ma? Do you visit their house to see the baby?"
"We do not know where they live. They are from Dawki, along the Indo-Bangladesh border. When they bought the baby, we made a deal that we would never go searching for him."
"A deal?"
"The elders of both the tribes got together and decided that the baby once adopted, will break all the ties with his mother. They paid her Rs 2,000 for this deal."
Something broke inside me. She sold her baby for a meagre two thousand rupees whereas I abandoned my baby for a monthly salary of twenty thousand! I could still go back to my child whenever I wanted to meet him, mollycoddle him, and carry him in my arms, bathe him, clothe him, and baby talk with him. Tengchi had to give up her child to feed a few starving mouths, including her daughter, mother and sister. I stood up. It started raining and Tengchi's mother insisted that I stay. She made some black tea, and a pungent smell of nakham (dried fish) lingered in room where I sat. I could see Tengchi's room, with a grey lump of mattress falling apart from her wicker bed. The sheets were stained with dirt and dust, and her clothes hung from the hinges like desolate summer clouds. Sinat sat inside, motionless, like a dirty doll.
"Where is Tengchi?" I asked her mother. The rain was pouring now, it was very dark, and the gentle pummelling of raindrops turned to desperate pounding. A lightning cracked in the distant horizon and a few moments later, a deafening thunder shook the entire house. It rained heavier. I could see ropes and ropes of water whirling down from the sky.
"Tengchi pagli onjok, she has become mad. She roams around from morning to evening in search of her son."
She continued with a sob, "She used to search for him in the maternity wards and clinics before. Now she wanders all over the city and sometimes ventures to faraway villages searching for jojong."
I panicked. "Where is she now?"
"She is probably roaming around in the mall calling out for jojong and peering into children's faces. If acquaintances meet her, some of them take her home and give her some food, before bringing her home. Otherwise, she returns on her own, mad and desolate."
From the entrance, I saw a thin form of human life emerge from the heavy curtain of rain. It was Tengchi, huddling on her skeletal frame, and drenched in the rain. She was slowly walking towards home, and now she started climbing the slippery steps. Her hair fell all over her face, she hunched near the steps and sat down, covering her face with her palm.
Something grabbed my heart. Her mother kept talking about how bright a student Tengchi was and how she became a mother when she was fifteen. She used to stay with her relatives, helping them out with the household work while they sponsored her studies. The man of the house, old enough to be her father, had an affair with her and impregnated her. The moment his wife came to know, she was slapped and thrown out of her house. Tengchi returned home and gave birth to Sinat. The second time, it was an auto driver who did this to her. They found out that he too was married. By the time, it was too late. Tengchi's mother beat her breasts and sobbed.
My breasts ached and milk stained my blouse. I walked out of the door. The raindrops pricked my face first and then slapped me repeatedly. I cried, and walked into the merciless palms of the rain. Lightning snapped on a distant horizon, and a tree came crashing down somewhere far away. Thunder rolled its incessant, deafening drum in the horizon.
I walked down the slippery steps, lurched a bit, lost balance and skid on the wet and slippery ground. I didn't feel the pain, but I felt the sharp edge of a granite step cut into my ankle. Rain washed away drops of blood from the gash, it didn't hurt at all. I walked towards Tengchi, crouching like a stone, under the pine needles of the rain. I slid near her, on the puddle, on the granite steps. I put my arms around her. She didn't look up or move. There was no music, no romance, no greenery, but just grey sheets of water. Both of us sat under the pouring grey shades of motherhood.
We didn't move, but let the rain tell its tale and then, sob on and on.
Donate Now
Comments
*Comments will be moderated
A beautiful,heart-breaking story!Our children keep us alive.
Beatrice Dsilva
Dec 30, 2018 at 09:53
that's a beautiful story..
vinesh
Dec 1, 2018 at 20:24
Enough Babi , I lost todays sleep and sure Tengchi will keep me awake for some more days to come.Hmmm....
Preethesh babu
Nov 29, 2018 at 16:38