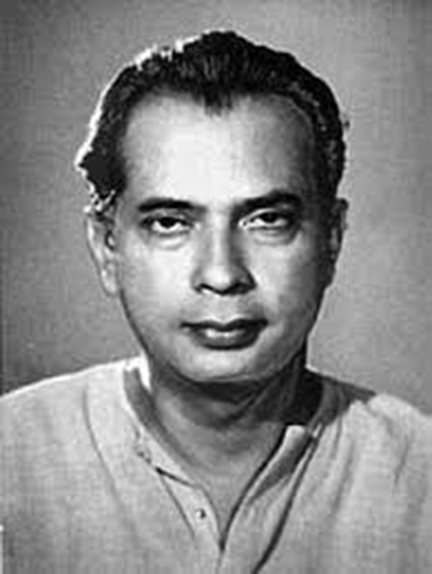 Bimal Roy
Shoma A. Chatterji's The Cinema of Bimal Roy: An 'Outsider' Within analyses Bimal Roy's films and their depiction of people outside the "mainstream". An interview with Chatterji about the enduring legacy and timelessness of Bimal Roy's cinema
Bimal Roy (1909-1966) was synonymous with the aesthetics of cinema that embraced every department of filmmaking — technique, direction, acting, casting, production design and music — with such intimate affection and distanced dignity that his films appealed to all kinds of audiences everywhere, writes Shoma A. Chatterji in The Cinema of Bimal Roy: An 'Outsider' Within (Sage), which analyses Bimal Roy's films and their depiction of people outside the "mainstream". Bimal Roy's cinema, Chatterji writes, stood out for its "technical finesse and some subtle and not-so-subtle social messages that emerge from the very act of storytelling and the process of filmmaking." Analysing the qualities of his films — from Udayer Pathey (1944) to Benazir (1964), two decades of filmmaking that established Bimal Roy in the cinematic consciousness of people in India and around the world with landmark films like Maa (1952), Do Bigha Zameen (1953), Parineeta (1953), Devdas (1955), Madhumati (1958), Sujata (1960) and Bandini (1963)— Chatterji writes that Bimal Roy evolved a subtle, normal mode, contributing to the richness of the tapestry of the realistic theme of his films. His work, she feels, is a "fine blend of the sophistication of P.C. Barua, the emotional lyricism of Debaki Bose and the skilled craftsmanship of Nitin Bose."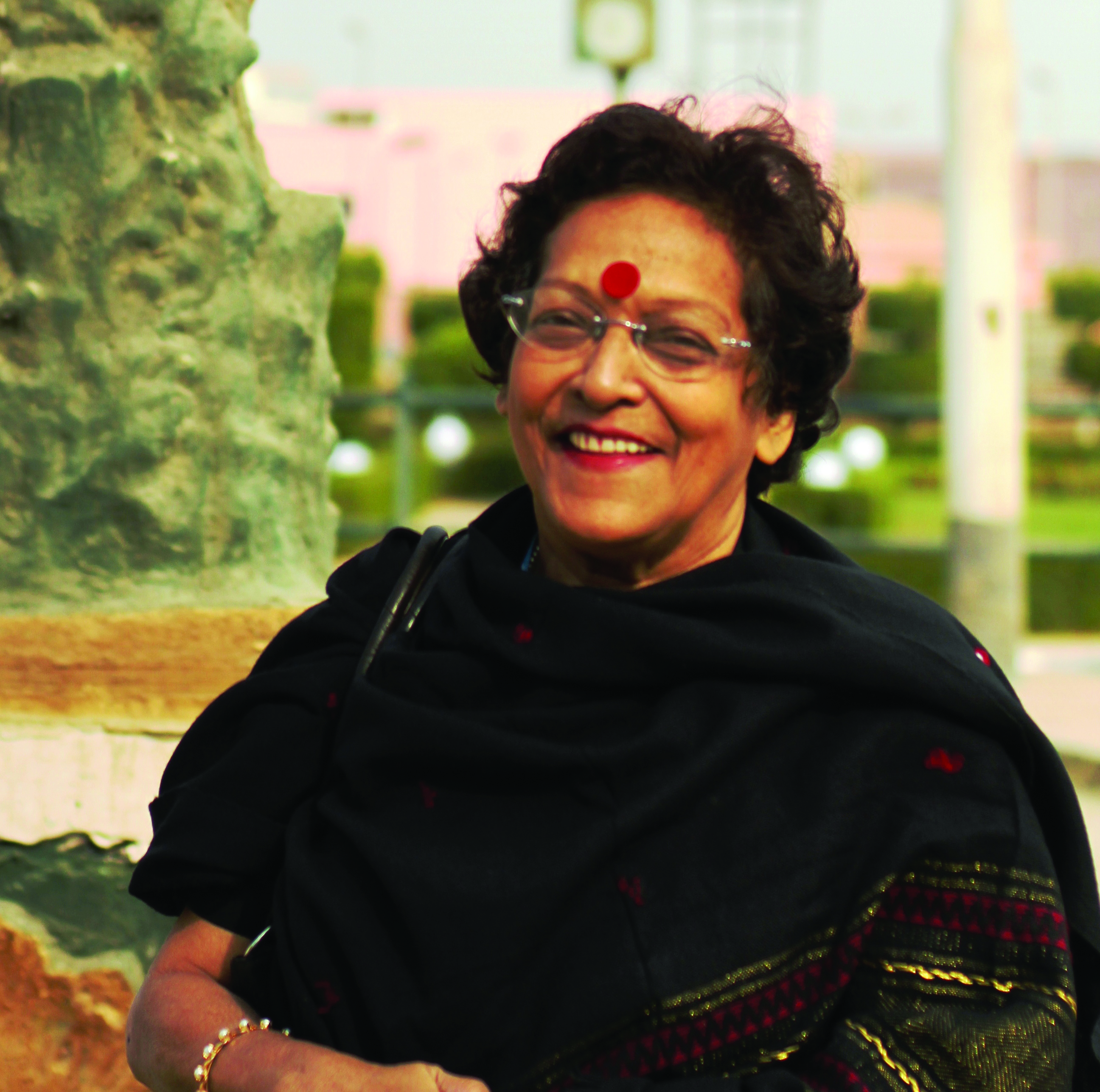 Shoma A Chatterji. Photo courtesy of the author

Chatterji argues that a powerful element of Bimal Roy's films that we have missed out on is "the core of displacement that defines his cinema almost from the beginning to the end." Elaborating on this, she writes: "His films reflect the fluidity of a river that flows to channelise frustration through stories that deal with displacement in different forms and how the characters in them cope with this displacement, immigration to a different place, be it circumstantial or self-willed or mandatory or a combination of any of these two or three."
Bimal Roy was a displaced artist himself: Born in Suapur village of East Bengal (fourth of seven brothers), he was forced to shift to Calcutta (where he started his career as assistant cameraman) after his father's demise when his zamindar family fell on hard times. He migrated to Bombay in 1950 after he was invited by Bombay Talkies to make Maa. Though he had come to Bombay only for six months, he remained in Bombay till he breathed his last in 1966. Bimal Roy, writes Chatterji, "converted his 'displaced' identity into a rich and informed creative discourse in cinema". She further argues that Bimal Roy, in his films, demolished pre-conceived Western and Euro-centric perspectives of place and displacement.
Explaining the reasons for Bimal Roy's recognition as an "auteur", Chatterji writes that he often permitted the content of the story to dictate his style and approach. She argues that all his films bring out "a pattern of performance" of a single director's vision that has stood the test of time. She writes: "Within his life and work as a filmmaker, he did not and could not wipe away his personal social context and history or the social context and history of the films that he made. All his films exude an emotional aura that remains with the viewer long after he or she walks out of the theatre."
In this interview, Chatterji talks about the book, Bimal Roy, the times he lived in, the secret social agenda of his films and their universality and timelessness.
The Punch: The Cinema of Bimal Roy: An 'Outsider' Within is a "textual and contextual analysis" of the cinema of Bimal Roy. As you mention in the Introduction, there has been no auteur critique of his brand of cinema. Could you tell us about the genesis of this book and the defining elements of Bimal Roy's style, technique, treatment and approach that lent his films a certain character?
Shoma A Chatterji: I had watched his films as a child but did not understand or appreciate them fully. As I grew up and read Sarat Chandra Chatterjee in Bengali, followed by Subodh Ghosh who wrote Sujata and Jarasandha who wrote Bandini, I realised that here was a body of work that was practically demanding an analysis and exploration for film studies students and scholars across the board. When I discovered that there was no such work on his films in the shape of an entire book, I asked myself — why not do it myself? The style, technique, treatment etc are all described in great detail in the book.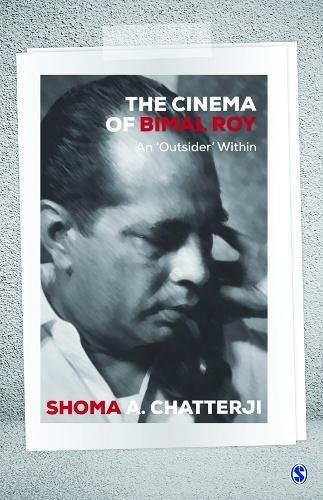 The Punch: Your mother was a close friend of Manobina Roy, Bimal Roy's wife. Tell us about your impressions of the filmmaker based on your interactions.
Shoma A Chatterji: He hardly spoke and was a man of silence and this is the title his daughter gave to one of the books she edited on her father. We hardly interacted if ever and the rare interactions are described in detail in the Preface before the Introduction. He maintained this silence even within his home and with his family but they could easily decipher his silences which I, being an outsider, could not. At the studios, however, he was relatively a bit more articulate but his technical crew had worked for him always and they understood what his silences meant.
The Punch: Bimal Roy's cinema has a certain sensibility enmeshed in idealism and values. What do you think helped shape his sensibility?
Shoma A Chatterji: I think he belonged to a time and a space that honed his idealistic sensibility in the sense that all his films bear a social agenda without holding a flag aloft for 'causes' or without raising slogans. The secret lay in his choice of the story he decided to place on film both as producer and director. We have no clue what decided his choice of a given story over another story so we can only speculate about them on the basis of the common thread that runs through all his films — a social agenda that is integral and interwoven into the story itself and is not imposed on it from outside.
Page
Donate Now
Comments
*Comments will be moderated