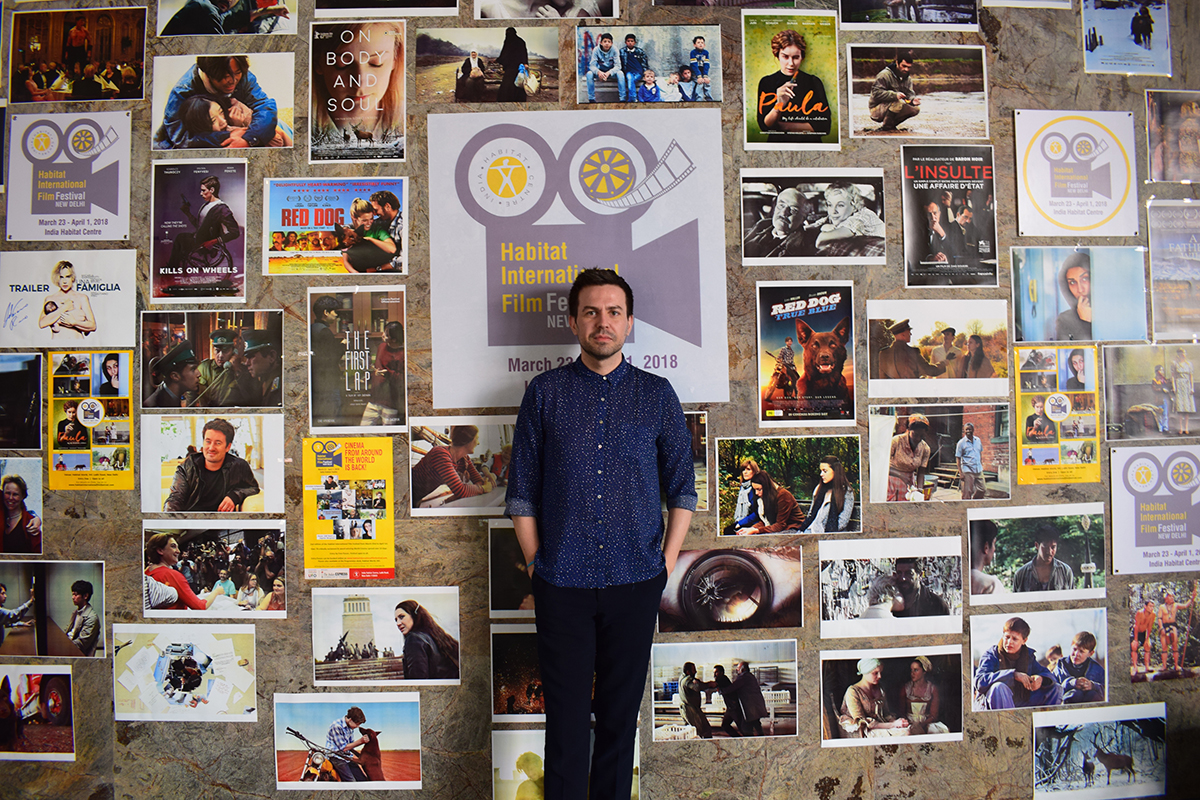 Italian filmmaker Sebastiano Riso in New Delhi recently. Photos: Shireen Quadri
Italian filmmaker Sebastiano Riso, who has directed two films, says a perfect, healthy love story doesn't exist
Sebastiano Riso, 40, Italian film director and screenwriter, made his debut as assistant director with I Vicerè, directed by Roberto Faenza, in 2007. A graduate of the Academy of Fine Arts in Rome, he has also worked in TV and directed some short films.
In 2006, he was assistant director and collaborated on the screenplay for the short film La vita di S. Marinella, directed by Elisabetta Villaggio and Carmine Fornari. In the same year, he wrote and directed the short film Free Fly, set in an Alitalia flight simulator.
In 2007, Riso wrote and directed the short film Uccal'amma, which was selected in numerous festivals worldwide. As an assistant director, he also collaborated with the RAI TV series Il bambino della Domenica, directed by Maurizio Zaccaro. In 2014, Riso directed his first feature film Più buio di mezzanotte (Darker Than Midnight) with Davide Capone, Vincenzo Amato and Micaela Ramazzotti. Darker Than Midnight chronicles the journey of a transgender boy who becomes a girl. Set in Catania, it tells the true and desperate adolescence of Davide Cordova (who today calls himself Fuxia and is a drag queen at the Muccassassina disco). The film, which delves into Cordova's discovery of being gay and the violence suffered by his father that forces him to take care of hormones "to heal", escape from the family. The film was in competition at the Cannes Film Festival.
In 2017, Riso directed his second feature film, Una Famiglia (A Family) with Micaela Ramazzotti , French singer and actor Patrick Bruel and Fortunato Cerlino , a social drama based on true stories, which is about a couple — Vincent and Maria — who debate between business, love and life. The film deals with the legal and ethical issues of selling infants and children, especially to same-sex couples. The film was screened at the Venice Film Festival.
Riso was in New Delhi for the screening of Una Famiglia at the second edition of the Habitat International Film Festival (HIFF), organised from March 23 to April 1. In this interview, he talks about his craft, influences and inspirations. Excerpts from the interview:
The Punch: Tell us about your core sensibility as a filmmaker? How does that inform much of your work, including two of your films. How is that sensibility crucial to your entire project as a filmmaker?
Sebastiano Riso: That will probably be the relationship I share with my mother and her generosity as a person. All mothers shoulder this responsibility: They create connections. In that sense, my mother connected me well with myself. She introduced me to the art of looking within and thinking deeply. She always cared about humanity in general. She was a very gracious and giving lady. She studied to become a doctor then she quit her career as a doctor and went to study spirituality to become a priest. It only indicates that she's a very complex woman. She never looked at her life as only an avenue for a career where she could make money.
My mother had a great influence on me. In fact, in both my movies, there are two mothers, different mothers, played by the same actress. For me, maternity is political. Because the mother has the capability to bring up their children as good citizens or bad citizens. The role of a mother in the society is fundamental. That's why the women's roles are so important. And that's why machismo is an overbroad monster. A healthy society will not exist if men and women do not share the same rights.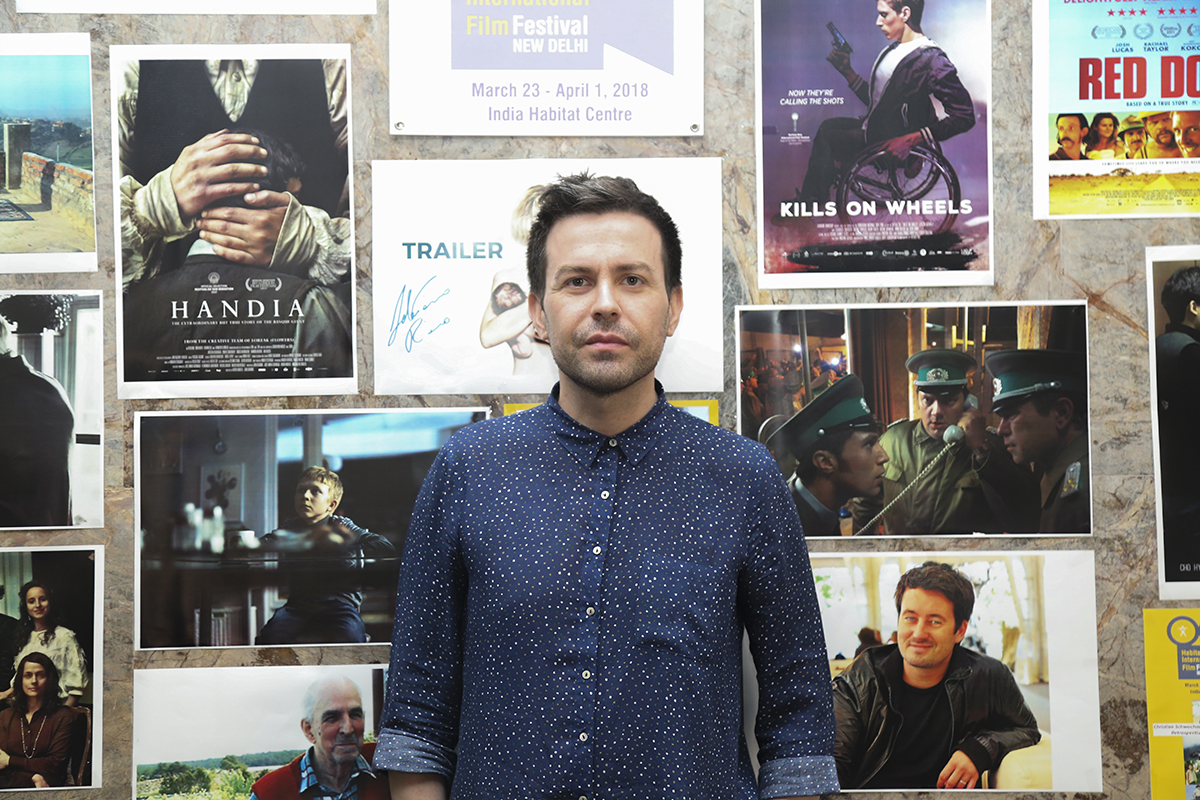 The Punch: Every film springs from a certain well of experiences. How vital is the mother figure to the films you have made? Also tell us about some other films or literature which struck you with their remarkable portrayal of a mother figure or character?
Sebastiano Riso: The movie that really engrossed me to invest my energy, time, personality and my inner self is Mamma Roma, a 1962 Italian drama film written and directed by Pier Paolo Pasolini and starring Anna Magnani and Ettore Garofolo. The movie is like life. In the movie, you can love, you can cry, you can think, and there is sex. It talks about everything and it's complex. It's complex because it's easy to see the characters, to recognise them. At the same time, they are complex and become metaphor of something else. I cannot forget an amazing scene when Anna Magnani, the famous Italian actress — she is a prostitute in the movie —walks on the street and talks about the past. She is talking about her past but it's about me, it's about us, the society and the pressure that is on us. She talks about something in particular that I really feel so strong about. When she was a child, her mother had married a rich old man. And, after that, she says, her mother was dead but the old man was still alive. It's incredible how Italy is more close to that kind of society. Today, people are more opportunist and selfish. It happens because politically they don't invest enough on heart. So, personally it's a very important movie and Pasolini is a very important man. He's multi-talented and unique in his own ways. He was a poet, a journalist and a socialist. We need to have figures like him.
The Punch: Give us a sense of your appreciation of the masters of the world cinema. How do their influences seep in the broader framework of your vision as a filmmaker? Do you see yourself striving to consciously straddle similar territories? Do you see some of your works have echoes from their works? Do you feel inclined to treat a character in a way that nods at any of the masters you have admired?
Sebastiano Riso: Something has started spinning globally now because you can have directors from different cultures. Most of the films these days come from the new generation. I'm a part of the new generation. There is a different feeling about the new generation of my Italian cinema colleagues. For example, Laura Bispuri's first feature, Sworn Virgin, which had a transgender theme, was in competition at the 2015 Berlin Film Festival. The next year, she was at Berlinale with Daughter of Mine, about a 10-year-old girl's rapport with her adoptive and biological mothers. Others include directors like Giuseppe Mario Gaudino and Andrea Barzini.
You can find a different kind of point of view, but the power of the cinema and its mechanics are in the hands of the critics. The point of view could be manipulated by the critic if the critic is not earnest. We have a very influential newspaper, The Hollywood Reporter, but the question is how honest are they when they watch the movie and how careful we are to thrust them the responsibility to judge a movie? Cinema is hard. One has to stop making cinema as a thing of competition because we are not horses, we are humans. We are trying to communicate through our films, especially when we make meaningful films. Sometimes, we try to say things in a cryptic way. We cannot compare different films. We have to be careful about comparisons. How can a critic say what is better between a François Truffaut or Jean-Luc Godard? One can say that they personally prefer a certain director, but can't put tags and numbers.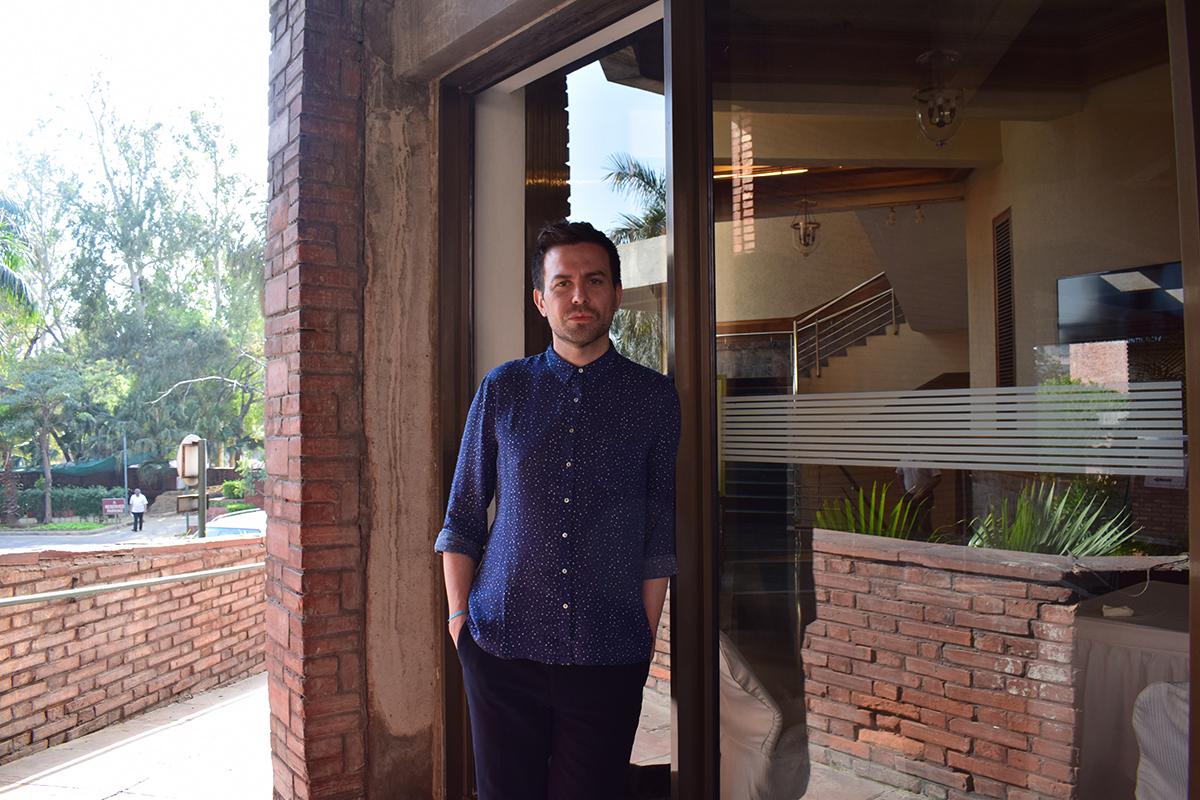 The Punch: Let's talk about two of your films, Darker Than Midnight and Una Famiglia. What shaped their thematic strands? Where do they fit into your broader vision and enterprise as a filmmaker?
Sebastiano Riso: Both of them happened due to a series of incidents that happened. The first movie, Darker Than Midnight, is the story of one of my neighbor, Davide, an androgynous 14-year-old, who is tormented by his father for being unmanly. So, this proves that you don't have to find the amazing the best story ever because every story could be interesting because everybody has a story. The point is how to talk about it, how to treat it, how to manage it. Darker Than Midnight comes from my building, my neighbourhood. I met Davide on an aeroplane. I start talking to her. I discovered something very amazing. That really inspired me. I told her let's make a movie. She said, 'Are you crazy?'
Una Famiglia comes from the co-incidence of reading an article. It refreshed my memory about something that happened to my dad. He was a doctor and his patient brought to him a baby. When he asked, where the baby came from, she said something. So, both these films are the results of many coincidences. If you really need to tell that story, you can bear problems, difficulties, compromises. Our problems become opportunities. You need to ask everyday: Do you really need to make this movie? Why do you want to make this movie? Then, every problem becomes a question. I think it's like a filter. I feel that in my film, it's important to talk about people on the fringes, the minorities, to raise a voice regarding important social issues.
The Punch: Every film also entails taking some risks. Do you see yourself preoccupied with the response your film garners, especially when you're treading territories which you think are unconventional? Nobody has really ventured into those zones and you're doing it. Do you think about those films as risks that you take as a filmmaker?
Sebastiano Riso: As a filmmaker it's important to keep a good dialogue with people because if nobody understands, it's a problem. We're talking about communication. We should be able to communicate. How to communicate is the point. The point is how to work on the material. How to treat a story? How to talk about it? For me, I always felt potentially discriminated. I choose the clever way to be not discriminated but potentially everybody is discriminated for some or the other reason. This disease comes from our fragility. What happens to us is very complex and, at the same time, it becomes easy. I had the opportunity to talk about a love story and seek a love story, but a healthy love story doesn't exist. A perfect one doesn't exist. More or less all of us try to manipulate, to control. My movies, in some sense, are extreme kind of manipulation, but the people know in their private lives that kind of dynamics is very easy to find all around us.
The Punch: There could be an argument that cinema reflects reality, but we also need to look at alternative realities or the various possibilities that reality could take. We have our lives around us, relationships around us, love around us, but there are other courses that they can take. Do you think cinema should also explore the possibilities of where life could go, the various forms it can take?
Sebastiano Riso: Through movies, one has the opportunity to showcase different characters and relationships. The story of cinema becomes, for some reason, part of our DNA. We are the results of the movies that we watch because our brain works through images, we think through images. To work in images is something very intimate and has strong effects on our minds. Cinema can change our perception, our point of view. They try to give to the people subliminal messages but that's the risk because cinema cannot be completely free of this kind of manipulation. It's hard. When you stop judging and you just chase a story, it becomes a journey.
The Punch: How do the technical aspects of the film weigh on your mind? Do you worry about the finer nuances of how technically sound the film should be?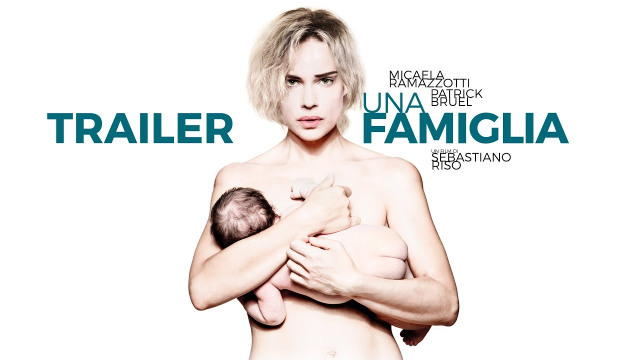 Sebastiano Riso: There is no particular way a movie should be. There are many, many ways to make any film. I like to work in a strong collaboration with everyone. I think work could be an amazing experience for everyone and give better results when there is a good collaboration with everyone. I collaborate with all of them; it depends on their generosity to share their ideas and, when it happens, there is more opportunity to make a good movie. If you create good flow, good synergy, you can have good results.
The Punch: Since we are talking about the new age cinema globally, tell us about some young filmmakers that you really admire.
Sebastiano Riso: I really liked Sicilian Ghost Story, a 2017 Italian drama film directed by Fabio Grassadonia and Antonio Piazza. Then, there are people like Xavier Dolan-Tadros, Canadian actor, director and screenwriter. I prefer to talk about those who are upcoming. I think there are many directors who are not popular yet, but are going to make it big because their movies have the kind of generosity that the audience needs.
The Punch: For Italian cinema, what is the shape of things going to be in the near future? What are some of the trends that you see as defining moments in its evolution?
Sebastiano Riso: The trend at the moment in Italy is that people now love trash. I think less is more. The movies that become popular in Italy are very non-political. They do not want to take the risk. And the movies that take the risks sometimes are accepted but do not have good audience. One can have a good review but at the moment Italian cinema doesn't have a good box-office.
The Punch: We are living in strange times globally. In the changing times, what should be the relationship a filmmaker should have with politics?
Sebastiano Riso: I think film festivals are the best way to understand what's happening in the world. It depends on whether you are a big lover of cinema or not. If you are cinephile, a film can make or break you. I invite everybody to try once in their life to take a train or a flight to a film festival to just enjoy the film festival for a week, watch three movies a day because a good film festival can completely change your life. Every movie is an opportunity.
The Punch: How familiar are you with Indian cinema?
Sebastiano Riso: I really like Deepa Mehta, who has made movies on the elements — earth, fire and water. I like Satyajit Ray's Appu trilogy. Indian cinema for me is double pleasure because I have strong feeling for this country.
The Punch: Tell us about your next project.
Sebastiano Riso: I'm currently working on two stories. I like to be involved in the entire process of writing the story, screenplay and then directing; it gives me a better control.
Donate Now
Comments
*Comments will be moderated