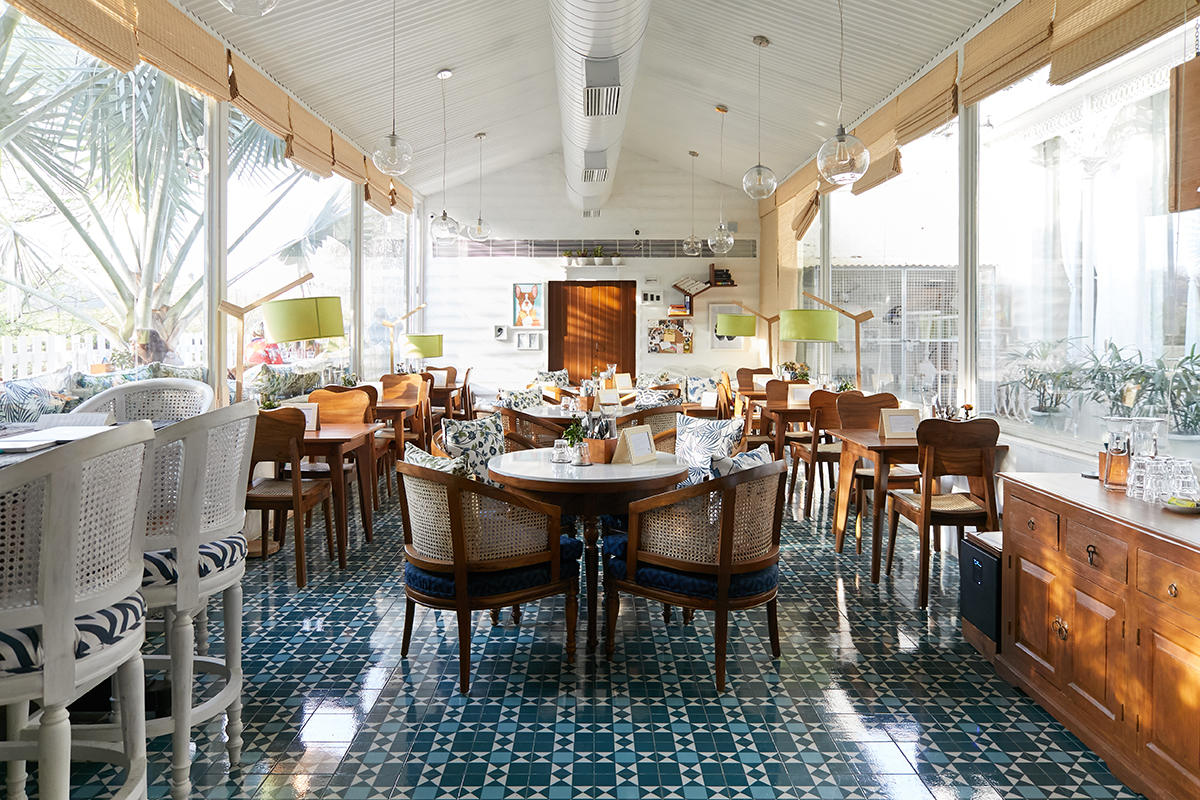 The Grammar Room at Mehrauli. Photos courtesy of The Grammar Room
The Grammar Room at One Style Mile, Mehrauli, in New Delhi dots the i's and crosses the t's to rejig the idiom of fine dining
A missing apostrophe could lead to catastrophe, a missing coma could trigger trauma. If fine dining acquires the form of language, a restaurant raring to capture the richness and expanse of a language has to reinvent the vocabulary of cuisines, rejig the idioms of eating out. The Grammar Room (TGR) at One Style Mile, Mehrauli, in New Delhi does exactly that. Located within the premises of the Olive Bar & Kitchen, the "room" has its own quaint wonders.

If, with language, one feels at home everywhere, TGR — a brainchild of celebrity restaurateur AD Singh, Managing Director, Olive Group, who's known for his style, intellect and charm — has been designed to make you at home. Just as grammar is the "building blocks" of a language, TGR ensures that it dots the i's and crosses the t's — its "building blocks" for a great experience being a perfect blend of food, beverages and ambiance.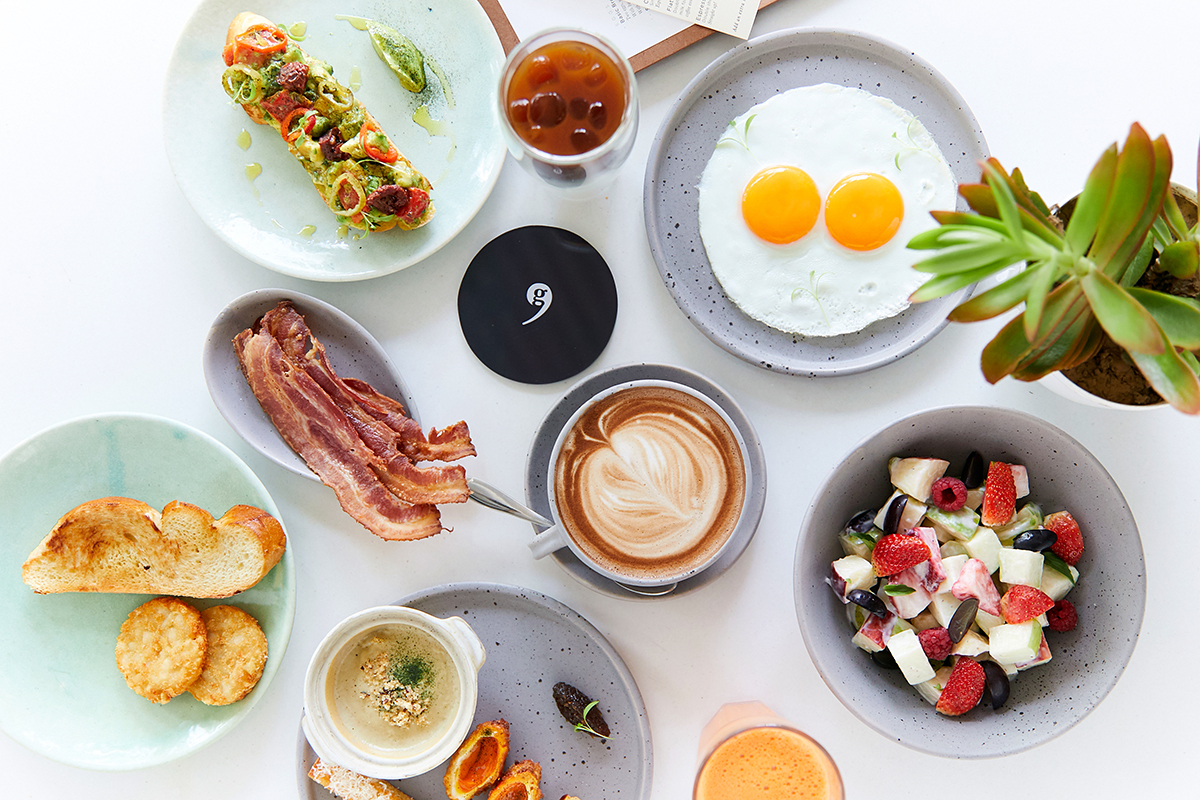 The breakfast spread at The Grammar Rooom
At TGR, life seems to acquire a leisurely pace, tinged with languorous expectation. If you are at TGR, you can be assured of sailing through the day in quietude, reading books, working or just chit-chatting with friends. A cozy corner, TGR, a cerebral extension of Olive, is chic, comfy and hip.
Its indoor and outdoor sitting areas lend it the look of an idyllic cafe. It's scenic, lined with palm trees, white fences, beautiful potted seasonal plants, stylish cushion covers and cane furniture. When you enter, it oozes out a very Mediterranean feel. To reach TGR, one has to walk through the white pebbles, which create their own musicality beneath your feet. You choose a corner and settle for a table facing the thick green foliage outside the wooden fence. If you look out, you see the restaurant facing the ridge forest which stretches out infinitely. You can hear birds chirping and yet there is a welcoming tranquility around.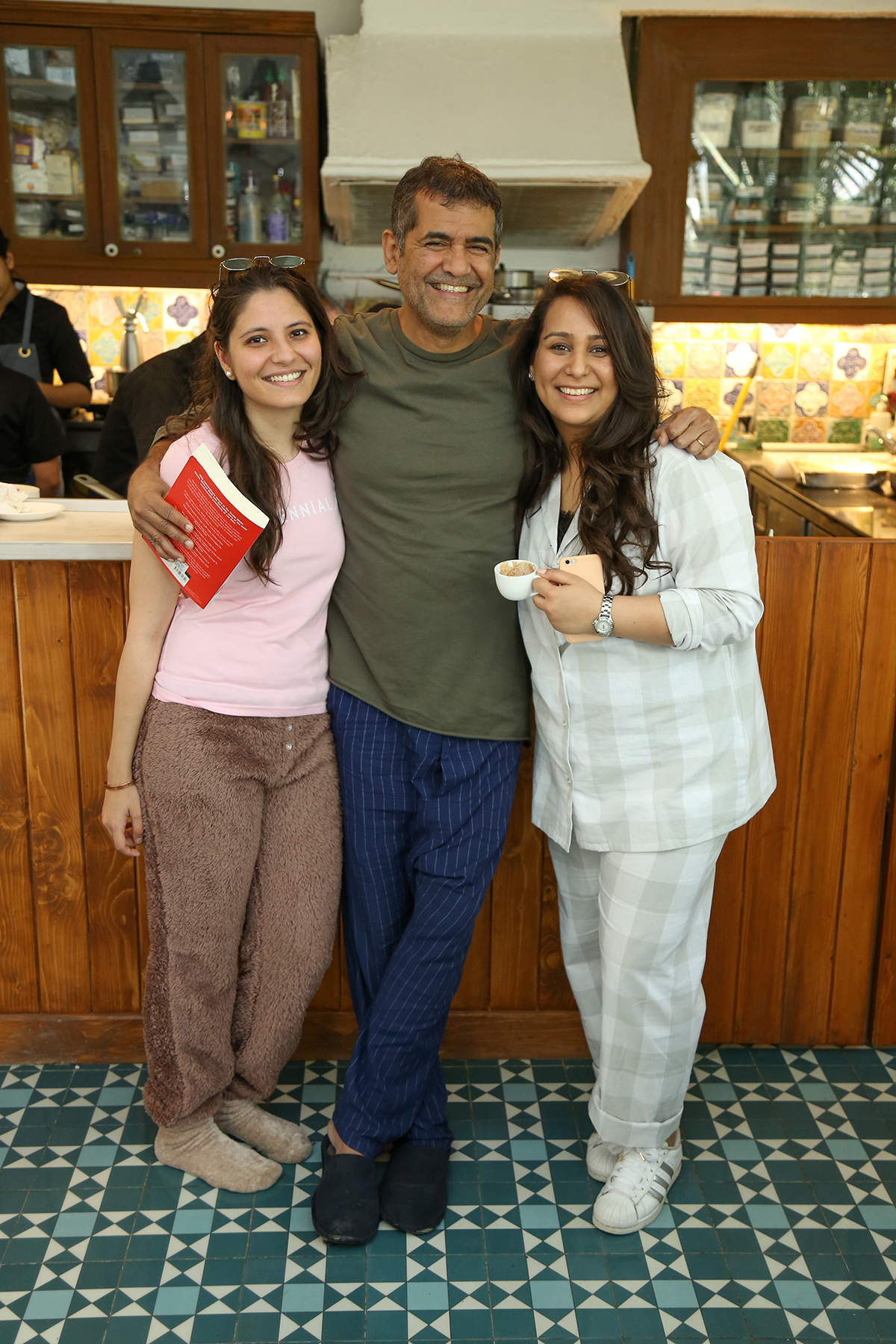 Vishwani Marwah, AD Singh and Tanya Bhardwaj
TGR's interiors have been designed by AD's wife, Sabina Singh, who also did wonders with Lady Baga and other Olive properties. Through her thoughtful creativity, she ensures that TGR is like a room away from the room of your own. The interiors are casual yet elegant. Walking into TGR is like walking into your own room. The cafe also serves as an ideal space for those who carry a bit of their work with them. Many heads around me were buried in their laptops, doing things they must do to run their lives. The place has its amicable staff, chefs and cultural managers — Tanya Bhardwaj and Vishwani Marwah.

When you walk into the TGR, you can also be assured of some sudden inspiration that may seize you. And you, in turn, strive to seize the day, ensuring that your minutes and hours spent amid the scenic beauty of the café do not go waste and you, in fact, do manage to make them productive. In the corner of the wooden deck outside, there's a table covered by a thick palm tree. It is called the meditation centre. So, if you are a morning person who loves nature, just walk in there early morning and use that space for inner peace and calm.
There are pencils in the cutlery holders, blankets are nicely bundled in a basket and can be picked up if needed. There are colouring books and colour pencils for adults, indoor games for brakes from work. You can also indulge in gaming with friends. A quaint hangout, it is a room full of options to not let you get bored. You can spend a day here just whiling away time or doing some serious work over good food and coffee. What's more, you can also grab your favourite drink.
Comfort food is the defining aspect of TGR. Apart from the signature dishes, you can also try freshly baked cookies, banana slices, apple pies and macaroons. They bake at 11 am and 4 pm everyday. Boulangeries are baked everyday; its aroma keeps floating in the air, blending with the rich whiff of coffee.

The place is open between 10am to midnight and closed on Tuesdays. Kids are strictly not allowed inside but you have Olive Kitchen and Bar right there for a family gala.
Chef Sahil and Chef Dhruv, head chef of Olive, have been a crucial part of the TGR's journey. According to Tanya, they had a lot of tastings sessions and it took them around seven months to reach a stage where they were finally satisfied with the results. "The entire journey, the concept, where we want to be, what we want to do, including our coffee partner, Koinonia Coffee Roasters, based in Mumbai, have been interesting. Mr Singh has been there for guidance and support," said Tanya.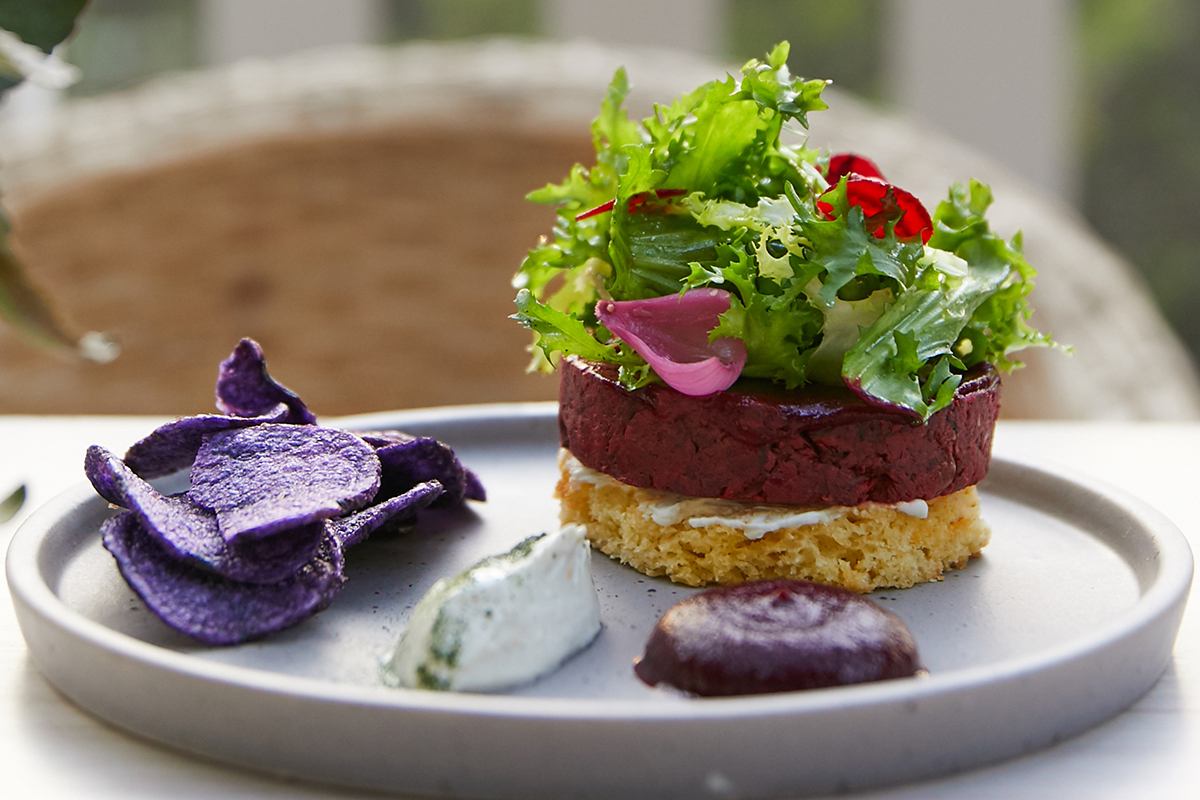 Up-Beet Burger
If it's The Grammar Room, can books be far behind? Not really. So, there are some curated lists of titles chosen by Tanya, Vishwani and Mr Singh, waiting to be explored, wandered into through their pages.
Chef Sahil, the head chef at TGR, says, "It has taken us back to where we had started and things that we learnt through our travel to different places. I've travelled to and worked in many places in India and abroad; I've studied in India and in the US. In all my experience, whatever I found best, I picked that up and that's on the menu. There are more things coming."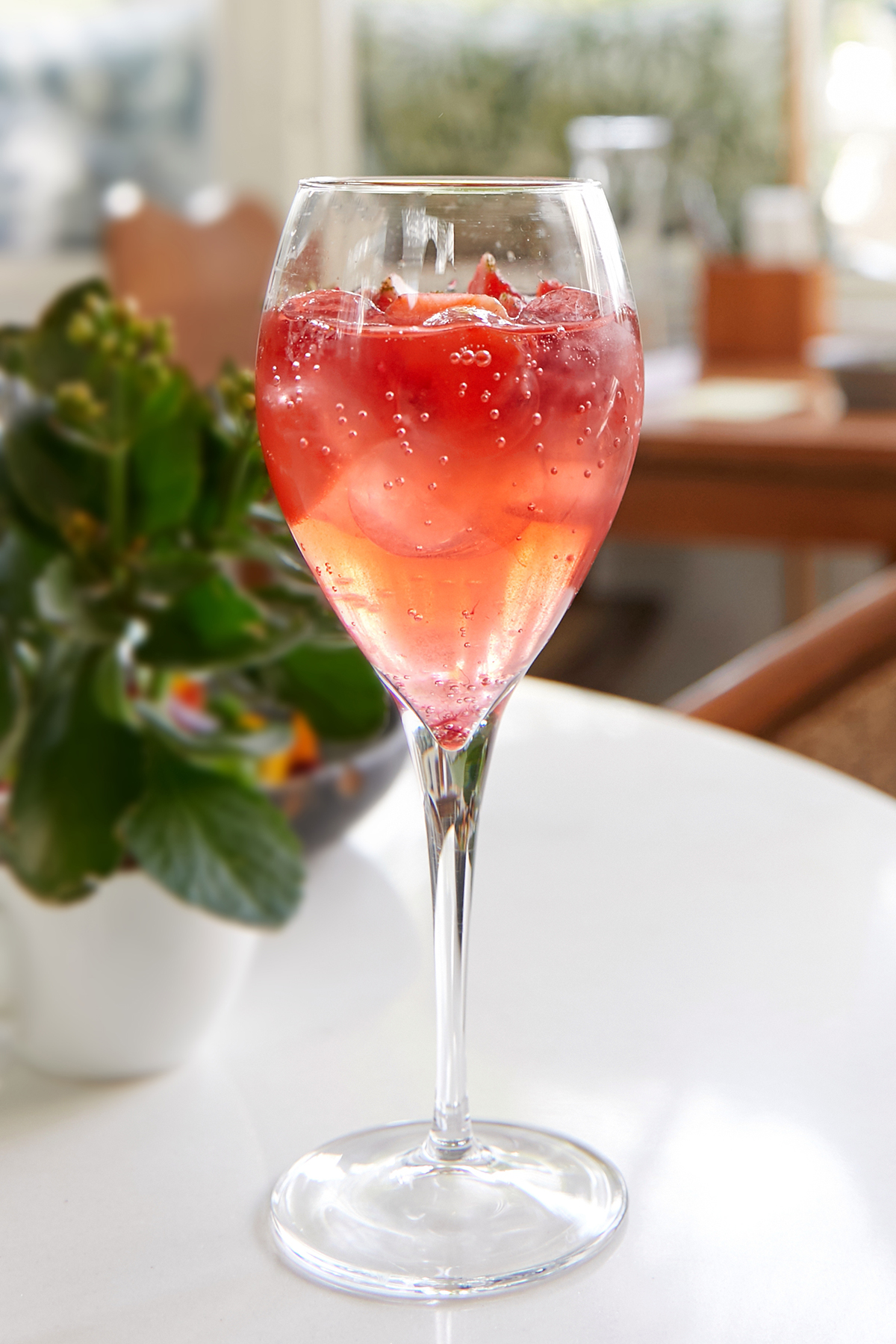 Berry Sangria
"We want to support the local farmers and, therefore, we are procuring stuff from Tijara Organic Farms and Krishi Farms. To strengthen sustainability, we support them by buying whatever we can buy from them apart from our regular suppliers who are supplying us products. This way, we are building that connect with the farmers straightaway and get the seasonal produce and focus on that as a priority right now," said Chef Sahil.
With scrumptious food, drinks and conversations for company, TGR lets you discover other wonders too. "Comfort food is very close to my heart. Giving less on the plate and doing many courses is in but when you come back home, you feel like having something which is hearty, which is cooked by your mom. So, that was at the back of my mind. A croissant and coffee are very close to my heart. If I see croissant on the menu and there is good Cappuccino, I'll have that and that's the starting of the meal. Fresh fruits are also part of the menu. We have mixed and matched the best that's available in and around Delhi and the food that I would love to eat when I go out," said Chef Sahil. "There's one good soup on the menu and that's it. I have tried to be minimalist and yet give the best that no one can refuse. I have included the best from Brazilian cuisine, Mexican cuisine and special pancakes." he said.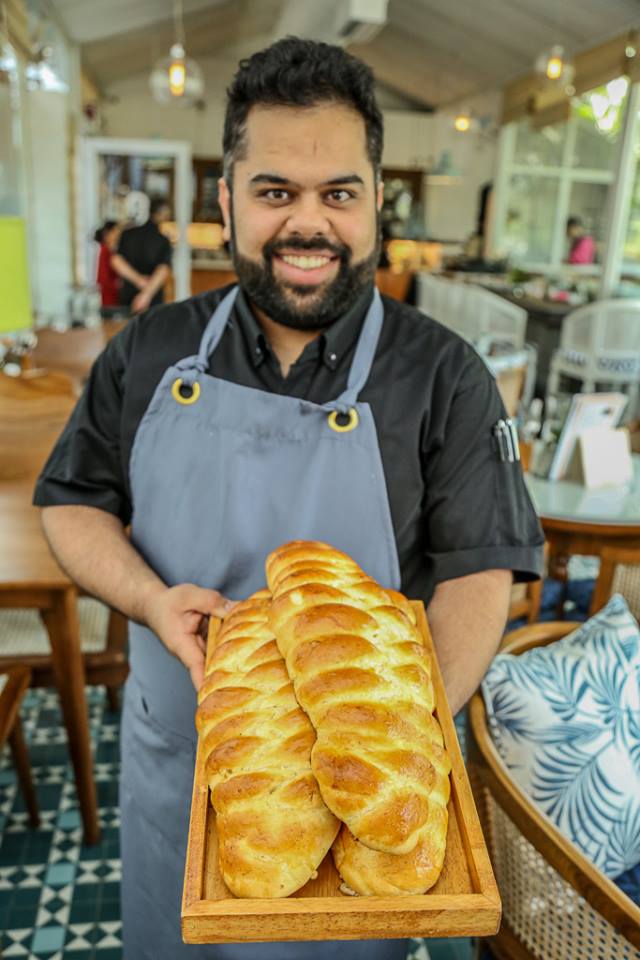 Chef Sahil

"And because beef is not allowed in India, we're doing a beetroot burger which is the exact copy of a beef burger. It's vegetarian and delicious. Guacamole is very close to my heart. So, Br-avo is on the menu, made of avocados. We are working to expand the existing tea menu," said," Chef Sahil. If you are at TGR, do try their signature dishes, Br-avo, the Up-beet Burger, Shrimp Benedict Brioche.
Donate Now
Comments
*Comments will be moderated