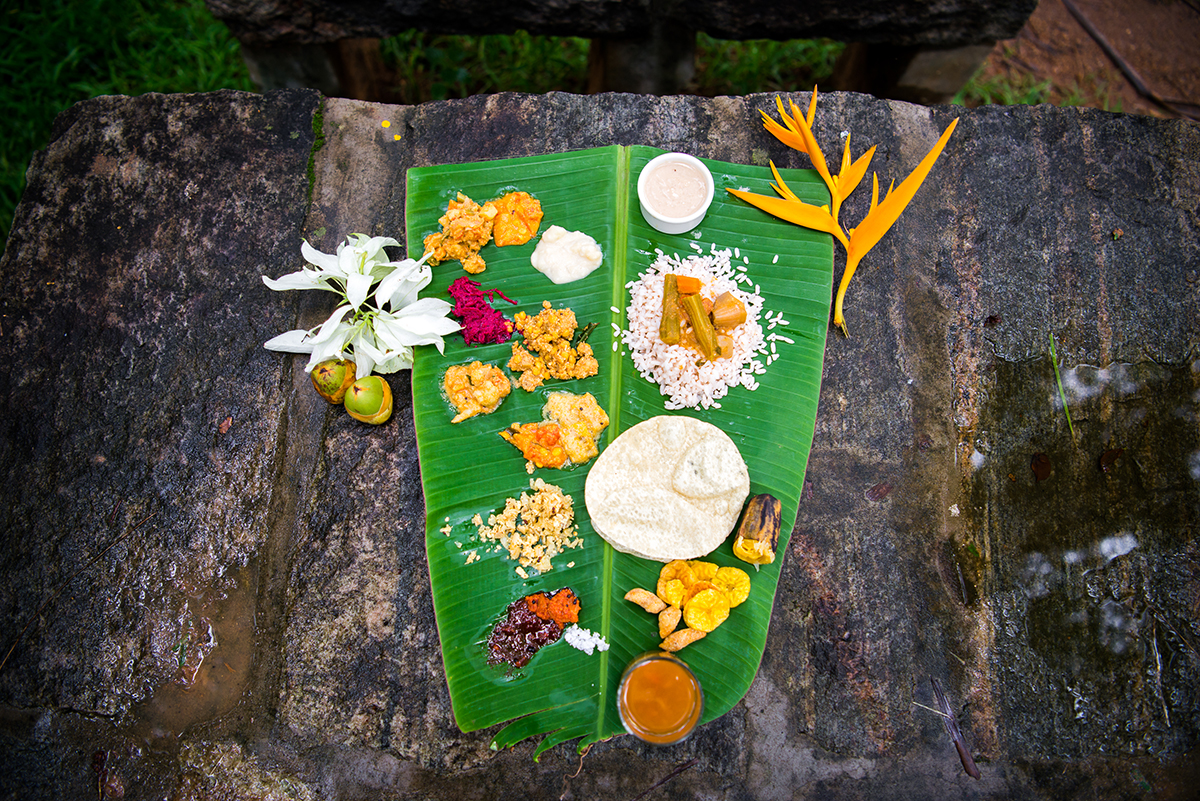 Delicacies prepared by Chef Vikas Seth at Healing Recipes: Back to Roots held at Kairali Healing Village at Palakkad. Photos: Neha Thakur
It isn't everyday that you get to cook your heart out next to a farm, share space with legendary Chef Manjit Singh Gill, and learn from the best in business. Healing Recipes: Back to Roots was that one retreat that let me do it all
A few months ago, at a culinary workshop, a lady walked up to me and asked, "As a chef, what excites you?" Food, I said with a smile. She smirked. And I knew why. It didn't have the ring, and I suspect the lady, who I discovered once ran a very successful catering company, could feel it. I cleared my throat, accepted defeat and finally said, "I want to cook at the Napa Valley."
Satisfied, she complimented me on my Burrito Bowl, wished me luck and left. But the thought never left my side. Cooking at the Napa Valley, I confess, may not be everyone's dream, but cooking next to a farm and a stream definitely is. Who doesn't fall for the thought of plucking fresh vegetable, catching a fish and just going about creating a dish with no menu and no standard procedure to follow? It was indeed a dream, which I had promised someday I would fulfill. But as they say if you want something really bad, God finds a way to do it.
For me, that way was Healing Recipes-Back to Roots, thanks to a dear friend and a writer I have grown admiring, Madhulika Dash. I still remember the day she called with a "I am doing a concept, you are part of it. And trust me you would not regret." Knowing her, I played along expecting it to be many of the cook-offs I have been a part of, albeit with an interesting twist.
I was wrong – by a mile. Not only was this no ordinary cook-off, it was a Chef's Retreat — where chefs too learned – in a place which today is my definition of "Napa Valley" with of course much more character, story and forage waiting to be explored.
The first time I had inkling of what the Retreat was all about was at the press conference, where I heard Dash elucidate the concept before an audience of media people, hoteliers and the team she called "my foundation" consisting of co-founder, Abhilash Kalathil, Geeta Ramesh and the legendary Chef Manjit Singh Gill and me.
The weeks that followed passed in a tizzy with the logistics and a lot of prep work. The large scheme of things hit me only when Chef Abhijit Saha and I reached the green, serene location of Kairali Healing Village at Palakkad. After a day spent capturing most of the sights — my cellphone is still full with picture of every tree, shrub, cottage and even the pathways of this beautifully done resort. Even the simple food that was served to us was worthy of a shot — be it the special Sadhya, the Kanji (which I was told is a recipe more than 1,000 years old) and the puttu and kadala curry. For three nights and four days, I had forgotten that meat was my second nature.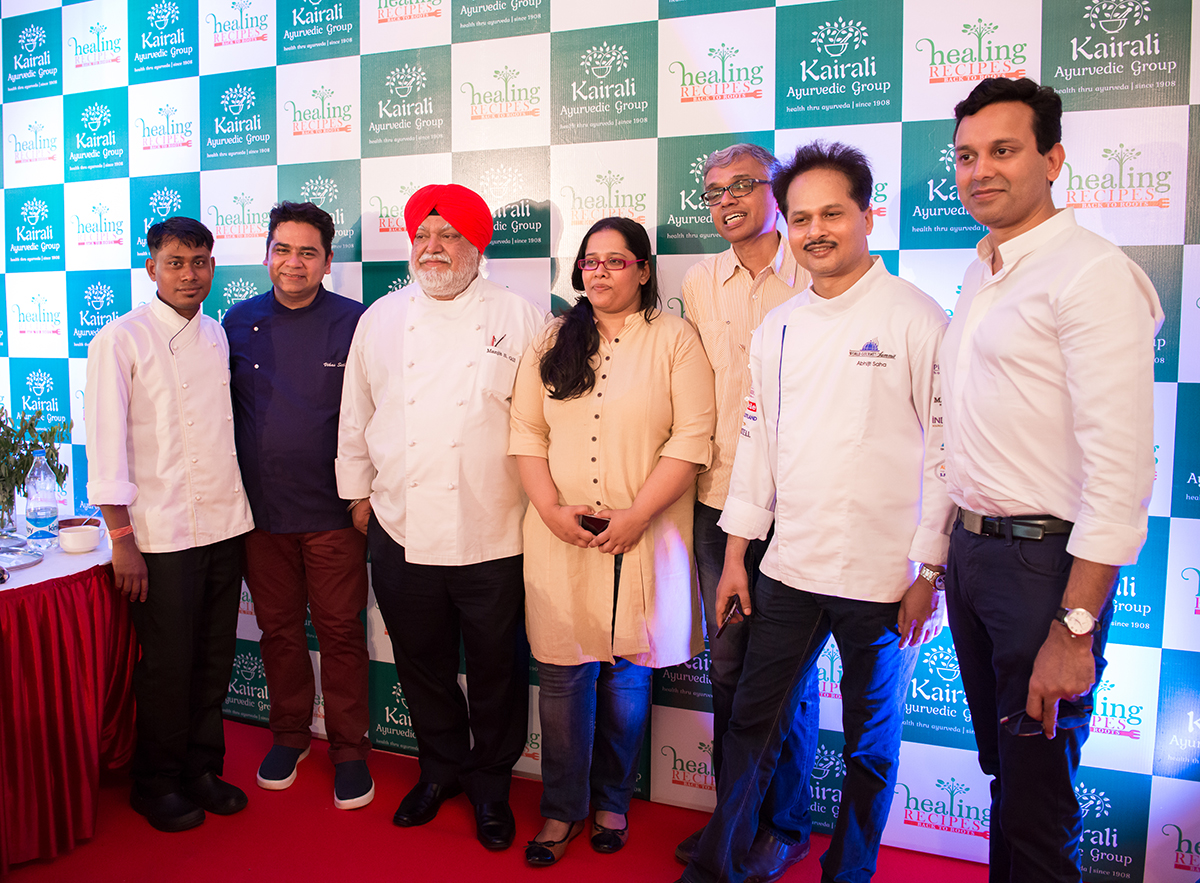 Chef Manjit Singh Gill and Madhulika Dash with other chefs who were part of the Chefs' Retreat at Kairali

The retreat, which is in fact India's first Ayurveda-based concept, was at best a maze of interesting masterclasses by chefs, the visit to the farm, delicious food and discussions that went on till the wee hours of dusk. It was an opportunity to cook, cook along (I finally lived the dream to become Sous Chef to Chef Gill) and then learn from my peers what made their food, fascinating. In fact, in the years I have been cooking, I have waited for an opportunity where I can watch my peers approach food, hear to their philosophy and share notes on their discovery. Healing Recipes was my window to all. In fact, it was a time where away from the din of running two restaurants I could relax, discover, explore and even clear my mind of concepts that have always interested me like Ayurveda philosophy of food.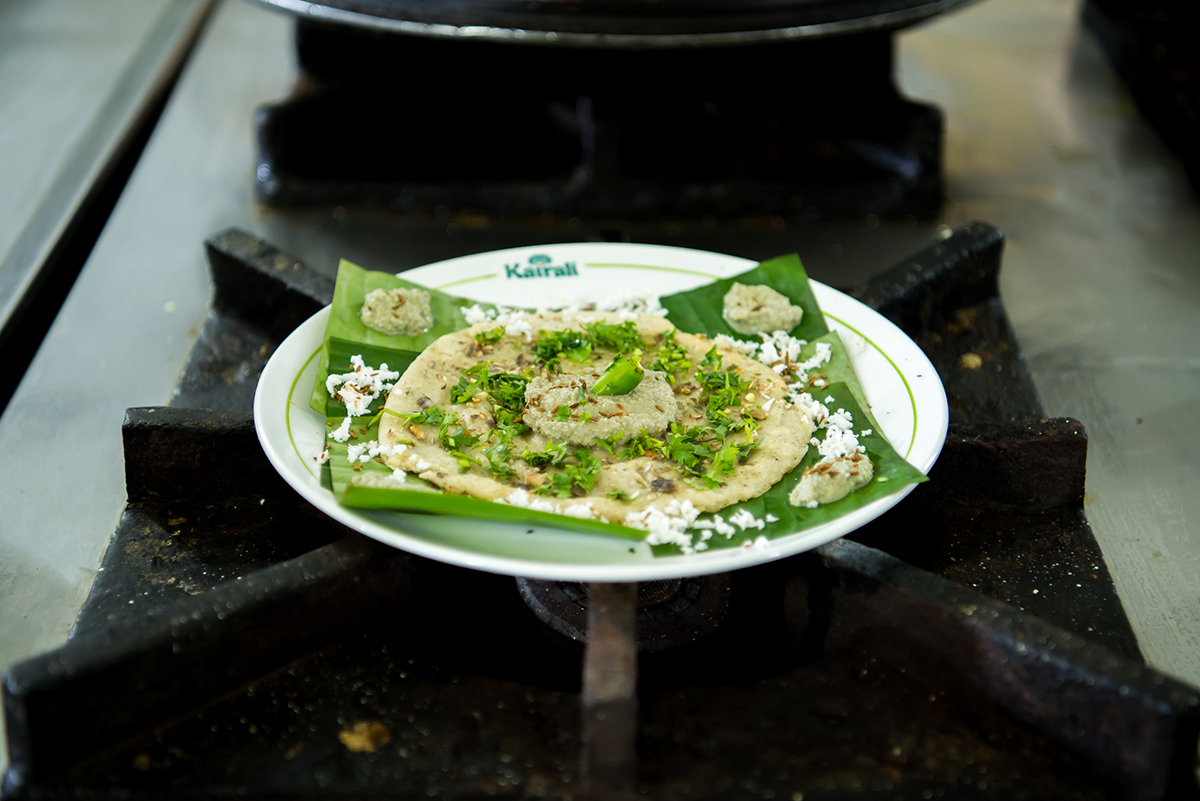 Prepared by Chef Arun Kumar TR

Where else, I wonder, would you get an opportunity to discuss with chefs, slow food experts and even writers on the various ways food travelled, evolved and could be changed , discover techniques (I learnt and experienced ash cooking at the retreat, by the way) and even be surprised by your own skills. I made Guacamole using yam and taco with millet, and was pleasantly taken aback when I realised with fresh pumpkin the cook time can be as minimum as two minutes! In fact, thanks to Chef Gill, now when I make chole, it would have that extra punch with moringa (drumstick flowers), I would always search for a Bisi Bele Bhaat made with a mix of millet because of Chef Saha and use banana stem for milk alternates, courtesy Deccan Specialist Chef Arun Kumar TR.
But more than anything else, the retreat was like a much-needed course that opened my mind and palate to the things I never knew or had little know-how about, like the vegetables, the use of spices and how pepper leaves could be great tastemakers, and most importantly the food wisdom that not only led to the evolution of great cuisine — but sustain it for all of us to live, relish and enjoy.
Clearly, a dream come true.
Donate Now
Comments
*Comments will be moderated