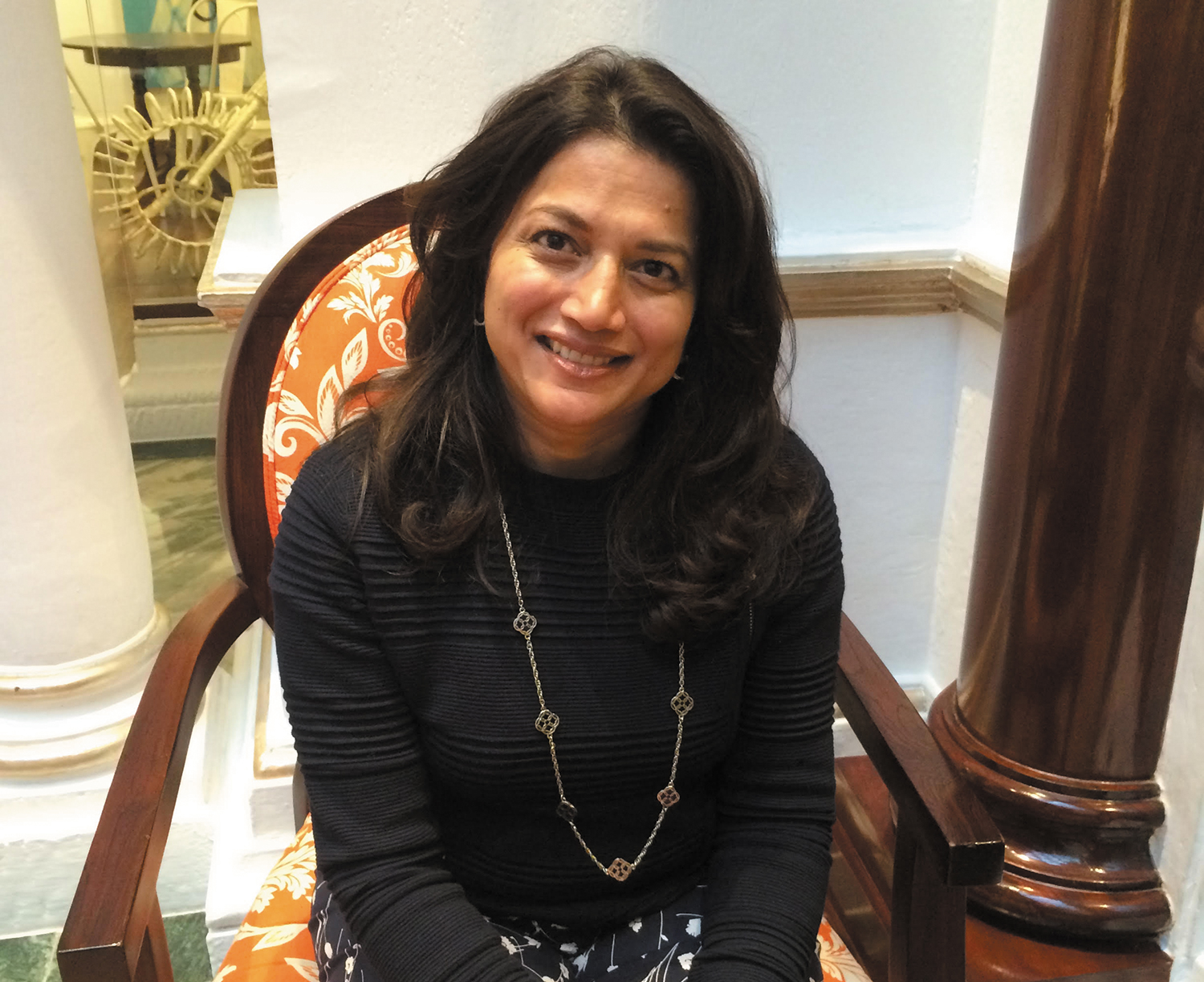 Chitra Bopardikar in New Delhi. Photos: The Punch
Chitra Bopardikar is the new V-P and General Manager of Baker & Taylor's International Retail Sales, and Global Publishers Services (GPS), a new business unit of Baker & Taylor. GPS provides select client publishers with international sales & marketing, strategy development, world class logistics, alongside the other print and distribution services available through Baker & Taylor.
Bopardikar, with over 20 years of global sales experience, was earlier vice-president of sales & new business development for Perseus where she built and oversaw international sales and new business development for one of the US publishing industry's largest group of independent publishers. Bopardikar is a graduate of New York University's Stern School of Business and has held international sales positions at McGraw-Hill, Penguin, Macmillan and Houghton Mifflin.
GPS aims to deliver books quickly throughout Europe, the Middle East and Asia. B&T acquires inventory from its distribution clients and relies on local offset printing and on Print On Demand (POD) to help fill any immediate demand. In April 2016, B&T entered into an international partnership with the UK's POD-Worldwide.
Bopardikar was in New Delhi in January as part of her global tour for GPS.
Excerpts from an interview:
THE PUNCH: Could you talk about your global operations' strategies? You act as a bridge between the publishers and the marketplace. How do you zero in on different titles and reach out to the right set of publishers?
CHITRA BOPARDIKAR: Baker & Taylor is a very large organization which has different divisions. Global Publishers Services (GPS) is part of the retail division. We also have a library division. And now, through our new owner, the Follett Corp, we have access to supply titles into US and international schools. With GPS, the whole idea is to become a bridge between publishers and the international marketplace. Our acquisitions strategy is selective; we are not trying to be all things to all types of publishers. Rather, we are choosing partners for whom the international marketplace is a recognized growth area and they are able to commit to working with us in India and other parts of the world. That's an important criterion: They must recognize the importance of the marketplace and what it takes to participate. Then, we can open up potential opportunities and work with them on market by market basis. India is different from Singapore, which is different from Germany, and it's different from Canada. Every market outside the United States is unique: the distribution ecosystem and the pricing approach are unique in every different market with some commonalities. What we provide the publisher client is a tailored approach to each and every market and close relationships with customers. Sharad Mohan, our regional manager for the subcontinent, represents GPS and Retail sales in New Delhi. One of my goals for this visit to India is to identify a suitable distribution partner who can help us deepen our activities in this market and provide local stockholding. We hope to announce this partnership soon.
Our other team members are situated throughout the world. Each of them is an expert in their own marketplace. There are certain categories that we know will work well and certain others that we want to experiment with. Once we have identified a potential publisher, we assess their capabilities to become a good partner. It has to be reciprocal. It's not enough to have good books. Many publishers have good books that are saleable and could find an audience, but they don't have the right strategy to make their books competitive. There are a lot of variables that we work on with publishers — pricing, local availability, the marketing and publicity for each key book, along with building the author's platform. The client should be willing to invest the time and energy to understand the market and work with us to make the product competitively available.
Page
Donate Now
Comments
*Comments will be moderated