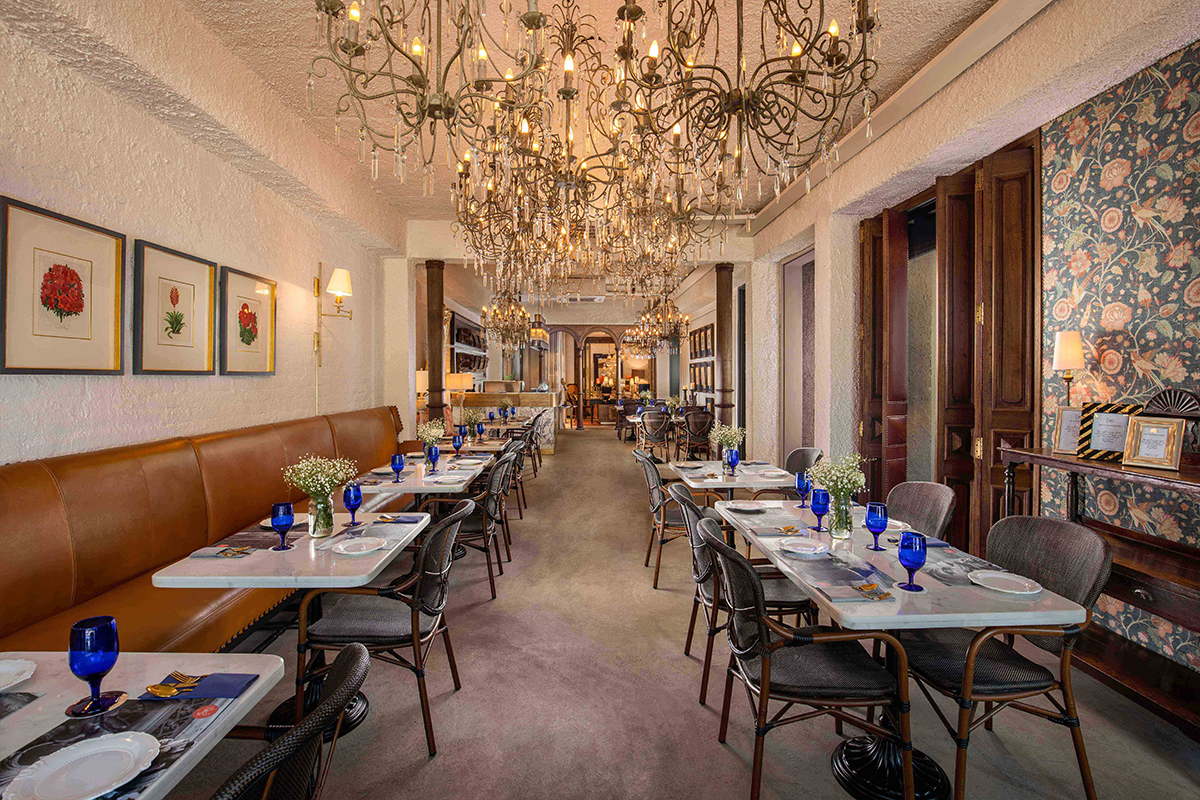 Beyond Designs Home and Bistro at MG Road in New Delhi. Photos: Beyond Designs
Interior designer and architect Neha Gupta, who co-founded Beyond Designs — the elegant and uber chic furniture, home accessories and interiors solution brand — on the new vertical of the brand, Beyond Designs Home and Bistro, a thrilling blend of design and cuisine
Delhi-based interior designer and architect Neha Gupta, who co-founded the elegant and uber chic furniture, home accessories and interiors solution brand Beyond Designs, which completes 20 years in 2020, slips into another dynamic role. The ever-enterprising Gupta has now introduced a new vertical of the brand Beyond Designs Home and Bistro, which is located at its sprawling flagship store on MG Road at Sultanpur in Delhi. Drawing on the shopping-cum-dining concept which she observed in several countries during her travels, Gupta decided to create a space that echoes the brand's underlining philosophies — fusion and experimentation. Beyond Designs Home and Bistro is a thrilling blend of design and cuisine.
Here, her aesthetics as a designer is on full display — in the French-inspired interiors of the bistro; in the style the Modern European cuisine, coupled with Asians fares, are prepared and presented; in its interiors studded with ornate and resplendent chandeliers and furnished with shiny white marble-topped tables, chic cane chairs and classic sofas, upholstered in floral fabric, and eclectic accessories that betray a sense of the antique.
At Beyond Designs Home and Bistro, you have the best of both these worlds — the prospect of eating out shopping. As your favourite dish — "healthy, home-grown, experimentative and holistic" — is getting prepared, you can make a dash for browsing through handcrafted home accessories, both created in-house and handpicked from across the globe. "I wanted to create a space that remains in the people's heart for both its creative atmosphere and the best fine dining experience the city has to offer. That is becoming a reality with the launch of the bistro," Neha said in a release to the media.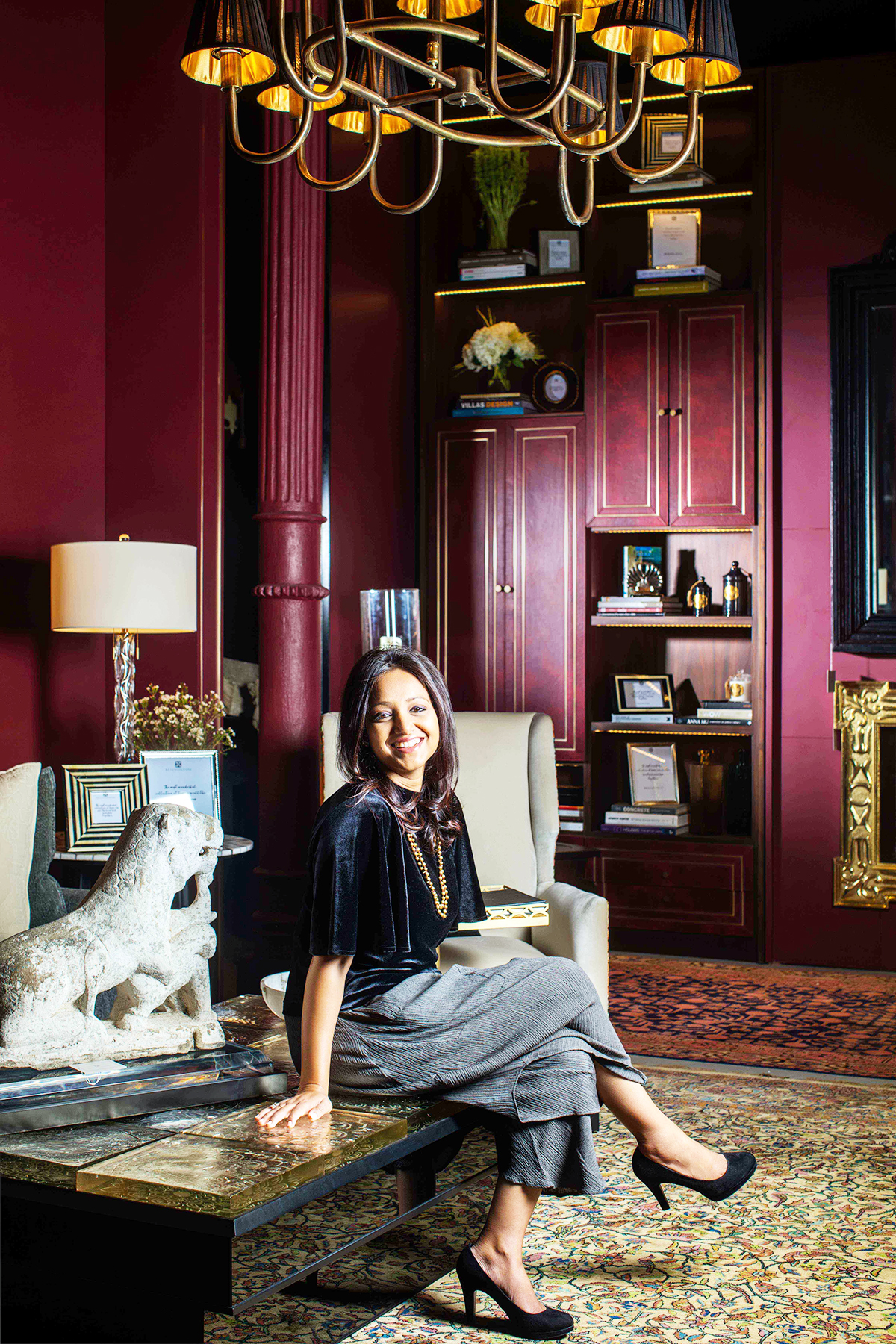 Neha Gupta co-founded Beyond Designs, along with her husband, Sachin Gupta, 20 years ago
In an interview to The Punch Magazine, the interior designer, known for her panache for swish and swank, said the idea of the bistro came "purely out of passion and love for food". Here is what she had to say:
"Some people love to eat, but I love to host. I love to cook, present and make people experience them. And I love to experiment with food, with different ingredients and different styles and presentation. I think it's just an extension of me.
I'm an architect and interior designer. I'd love to continue doing that. We planned the Bistro next to our home store so that I could take care of it. I was looking after retail. Both the areas are under one roof and they need my personal attention. So, the plan is to look after Beyond Designs and Bistro together.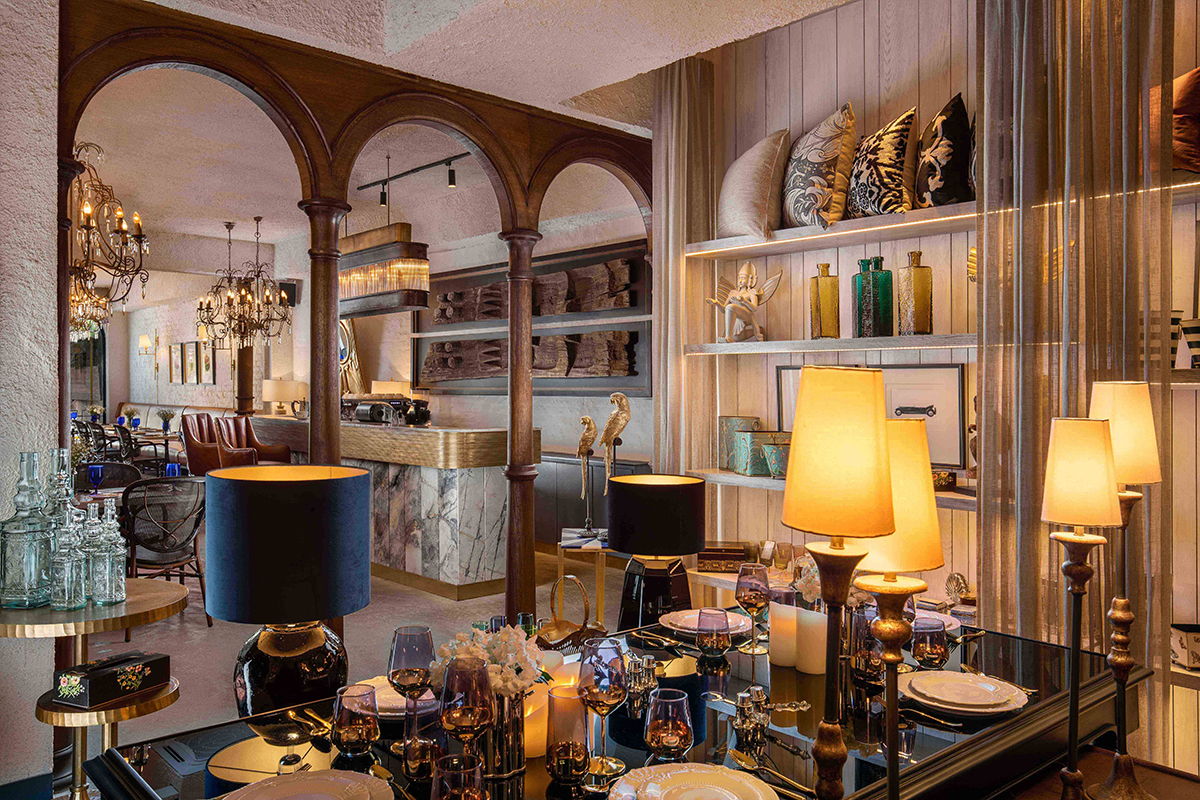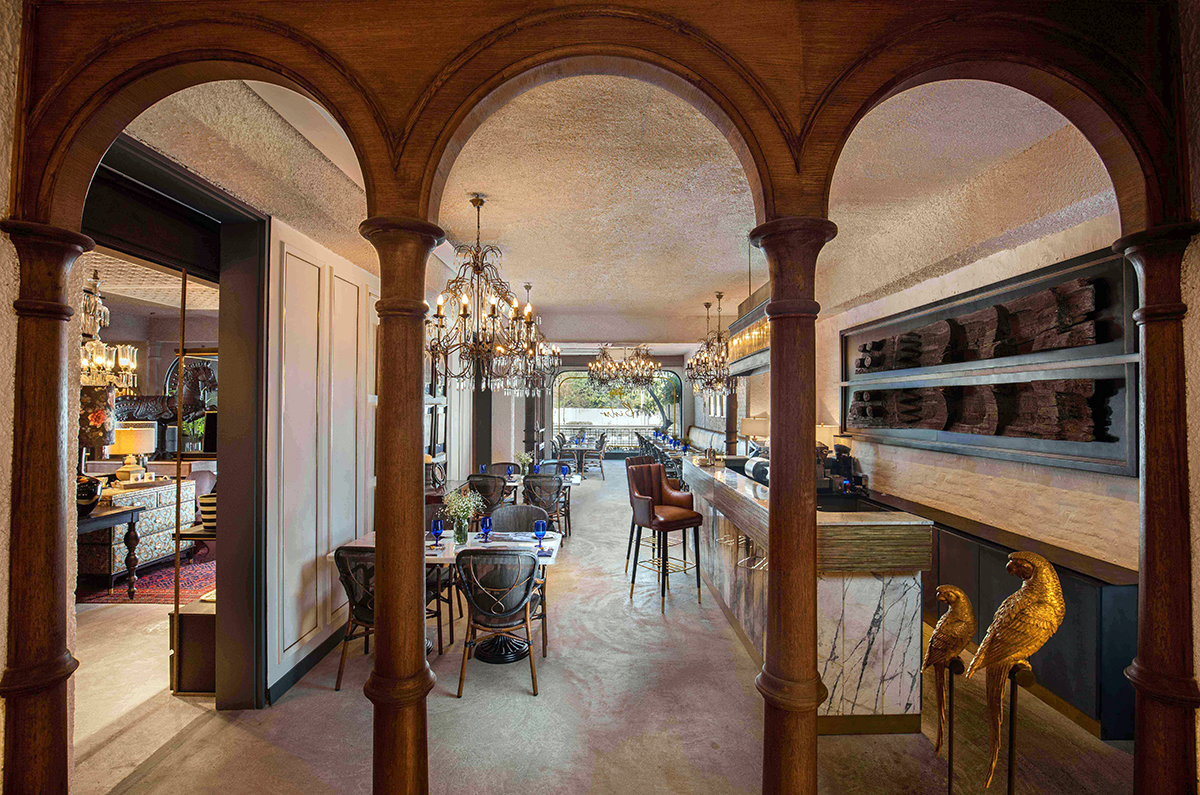 Beyond Designs Home and Bistro whips up a blend of art and food
My creativity reflects in the way I present the dishes, crockery and the interiors of the eating space. Beyond Design completes 20 years this year. We have done home for 20 years and now we decided we can live our passion also. When it comes to the design at the bistro, my sensibility reflects in plating and the presentation on the table, whether it's high tea or cocktails. I think there will be something about me that would come at the table in terms of aesthetics and design that I have been doing during the last 20 years.

We have a combination of small plates and big plates. We have an elaborate breakfast menu. Our kitchen is operational from 10 am to 7 pm. We'd like to keep it with the store timings only. We are not just a dinning space. That is why the whole concept of interiors also came in. We want to stick to French and European style. Interior-wise, the colours that we have chosen, the white background, or the French windows are all meant to achieve this.
The bistro is usually famous for being a place for coffee. That's what we want this space to be. We also have all-day breakfast. It's not that from 4 pm or 5 pm, we would not serve the breakfast menu and that at 12 pm, we won't serve the lunch menu. We will serve everything from morning to evening. We plan to have elaborate high tea as well, a nice customised experience for people, with nice platters, cheese platters, three tiers, sandwiches, nice kettles and antique pieces. The attention will never be taken away from the food. If you taste the food and dine with us, you'll experience the combination of both and realise that equal importance is given to both. While planning the menu, we decided that it should cater to all kinds of people. So, we have vegan, gluten-free food and some unhealthy food as well.
We would love to have everyone over. But the focus will be on those who would like to experience the vision of bringing food, art and interiors together. Our tagline says that it is a place where art meets food and food meets art.
Beyond Design has given us a lot. We were hardcore project people when we had started it in 2000 (along with her husband, Sachin Gupta). In 2010, we got into retail. In the last 10 years, our brand has picked up as a retail space. Today, we are running house-full and the project percentage has come down to 25 per cent. Seventy-five per cent of what we are doing is retail only.
Our USP is that we do customisation, and, since we are not just business people but professionals, too, the ideas for business and design go together. I want to take care of each and everything. When it comes to produce for the bistro, we are growing it ourselves in our kitchen garden. I will be reworking the menu and the dishes constantly and keep reinventing, just as we do in design."
Donate Now
Comments
*Comments will be moderated