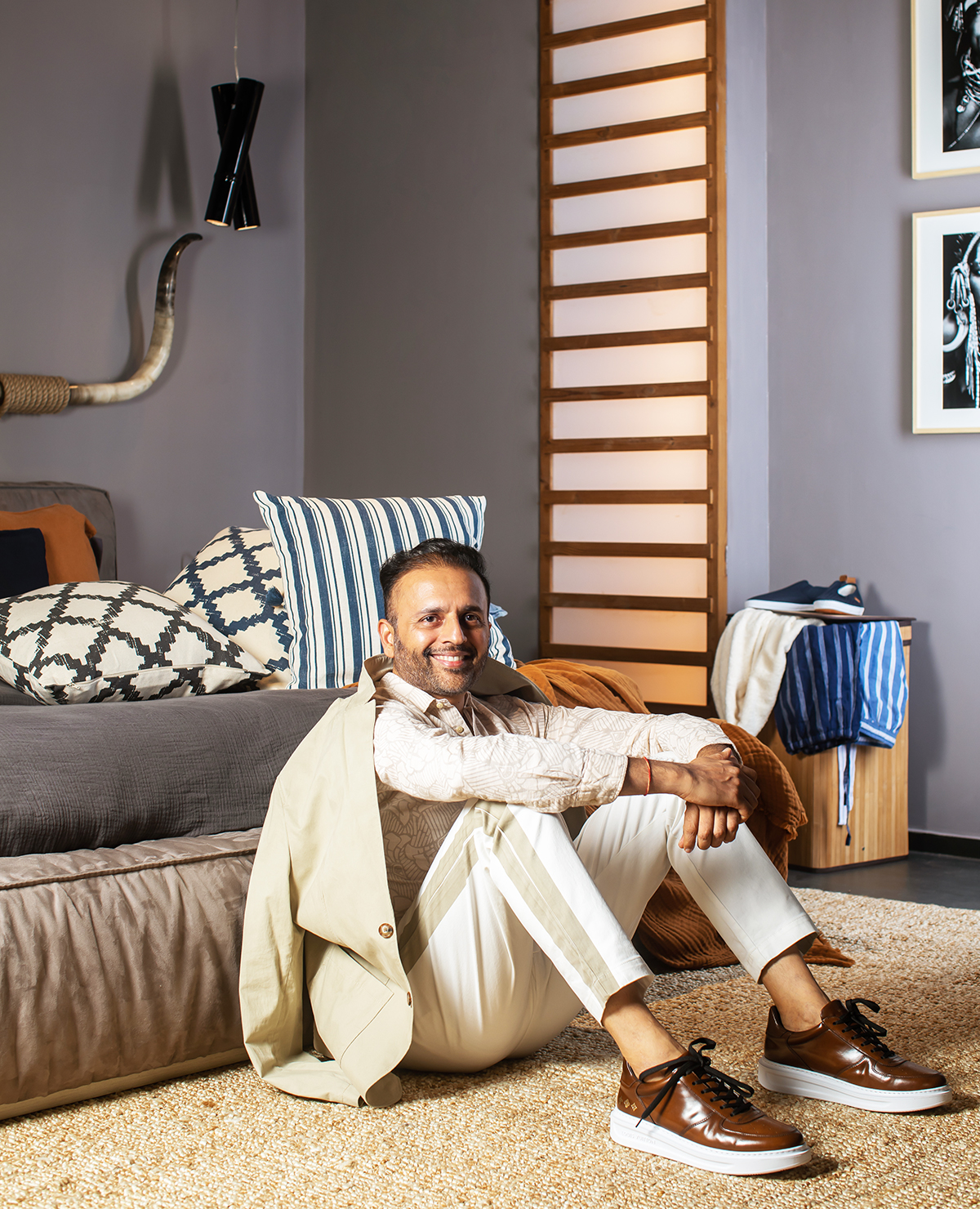 Delhi-based architect and interior designer Nitin Kohli. (Below) NKH Condo collection. Photos courtesy of NKH
Nitin Kohli Homes, an interior design and bespoke furniture manufacturing brand for uber luxurious interior solutions, swears by functionality, affordability, and a home owner's individuality in their latest three collections — Condo, Conversations and Pillow Talk
If décor is on your mind, Nitin Kohli Home (NKH), formerly known as Furncraft De'Collage, has got designs on your homes; an interior design and bespoke furniture manufacturing brand for uber luxurious interior solutions, it aims to make your living spaces come alive, soaked in the palette and texture that breathe vitality into your four walls. Run by Delhi-based architect and interior designer Nitin Kohli, NKH is driven by "the desire of morphing dreams into reality through the multiple capabilities of home and office décor execution."
Interior design, the art and science of enhancing the aesthetics of buildings and living spaces, has evolved in India over the last few decades. Modern interior designing is all about functionality and a tool for people to make the space they inhabit — home or office — aesthetically pleasing and vibrant, oozing out an air that goes well with their aura. NKH, which has its showhouse at Ambawatta near The Qutub Minar in Delhi, has been a part of this evolution, helping people's approach to and understanding of home décor, keeping in mind not just functionality, utility and affordability, but also a home owner's individuality. Every piece from the house of NKH, says Nitin Kohli, is individually designed. There is great attention to detail. "Every piece is thought about and then the collection is put together," says Kohli, adding that designers have their own distinct taste and flavour that only add to each piece of furniture.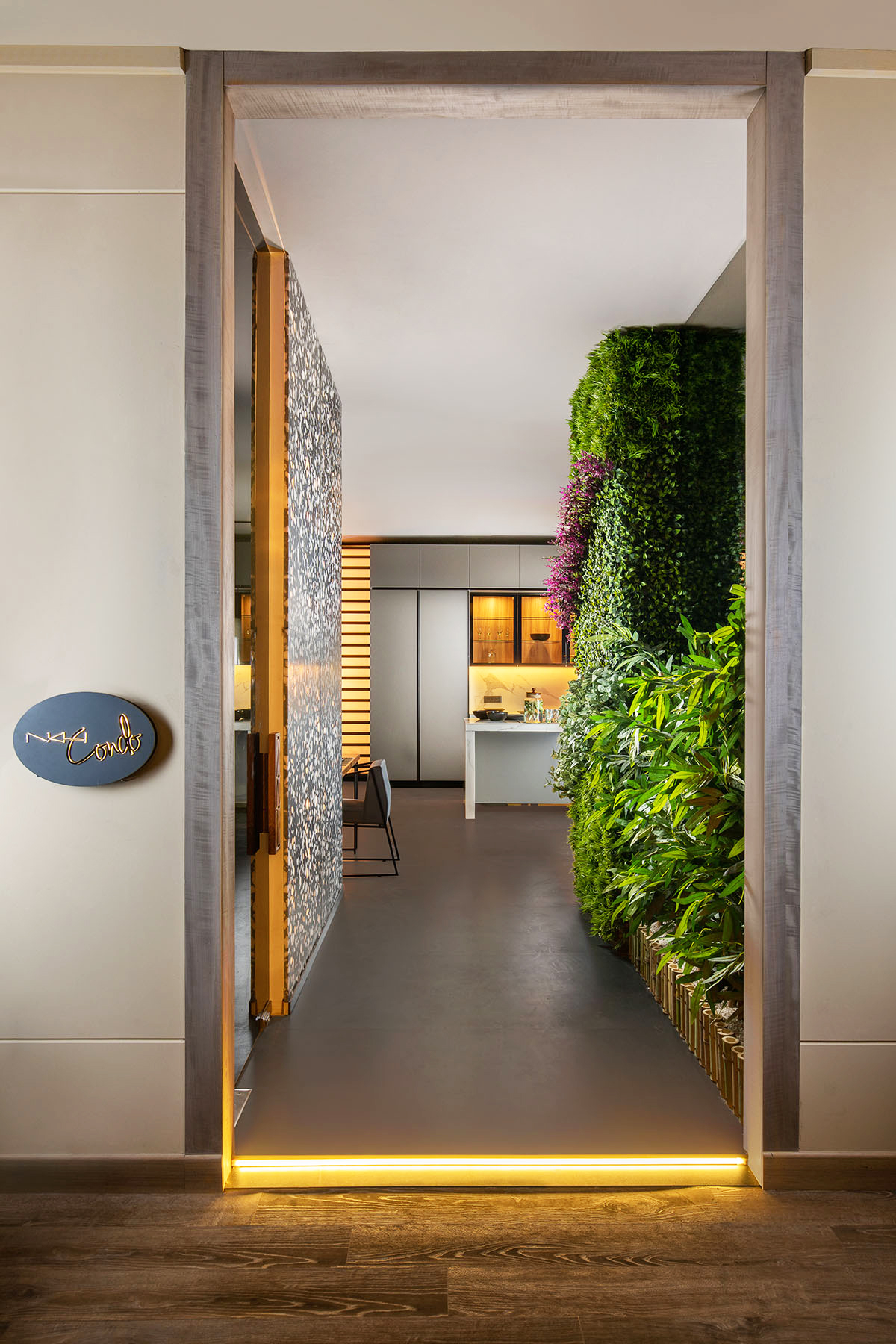 Having been in the industry for nearly two decades, Kohli has a fair grip on how and what things work. "I have evolved to a certain taste. I like it to keep my designs subtle, more comfortable, cozy, and intimate. That is the kind of interiors that I generally like and that's how I put my collection together," says Kohli. So, subtlety is the trick. In Kohli's collection, you won't see no loud colours. For instance, one of the three new collections that NKH has recently launched — NKH Condo (the other two are NKH Conversations and NKH Pillow Talk— is as subtle as his previous premium line of collection, MaKa, named after joining the initials of Kohli's children — Mallika and Kabir. All three new collections aim to "democratise design" and offer stylish luxurious designs, coupled with functionality, at an economical price.
Kohli says that MaKa collection has been around for a while. The items that are part of NKH Condo collection have never been on display in NKH showrooms. A premium collection, NKH Condo falls in a relatively young range and is mainly targetted towards under-40 clientele. "MaKa collection is mostly for the villas and luxury homes while NKH Condo is for the apartments. Condo is for young professionals who are always on the move and are least messy. They prefer easy-going furniture lines that are more reasonably priced," says Kohli.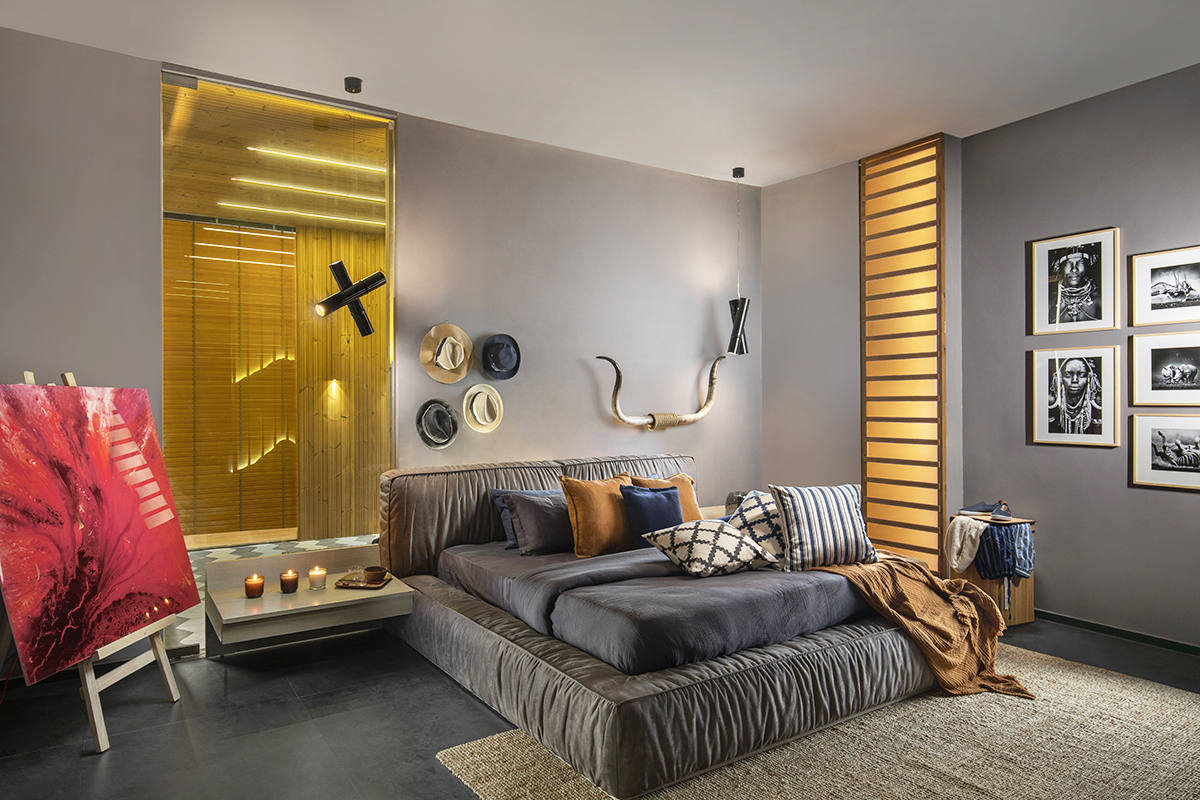 The materials used in the Condo collection, unlike those in MaKa, is essentially matt and earthy, and not all luxurious-looking furniture that have the shine on it. "You'll not find anything in brass in the Condo collection. At the most, it'll only have hints of chrome and steel. You'll see a lot of black, blue, and earthy tones of khaki. However, the material used is as sturdy as the MaKa collection in terms of quality," says the designer.


For Kohli, the foremost thing to consider in home décor is the colour. "Colour is the defining factor. Whatever may be the design element here and there, but colours are something that I'm very particular about. So, when we are doing projects and people come to see this place, I always brief them that we'll have to keep the colours subtle. We'll have splashes, it could be done in the art accessories, but not in the basic interiors."

As far as NKH Conversations (kitchen line) and NKH Pillow Talk (wardrobe collection) collections are concerned, Kohli says these verticals have also evolved in Indian homes. "Today, people do not spend enough time with their families like they used to earlier. Kitchen is one of the spaces where they sit and eat together and have conversations with each other. So, that is how we named our kitchen series Conversation. Similarly, because the wardrobes are very personal to each person, we call this intimate collection Pillow Talk," says Kohli, adding that while he follows the interiors and design trends, he also likes to have his own "unique niche". This niche, as he mentions earlier, is achieved through the subtle flavour. So, if brass or gold are part of the trend, he'd use them, but he will ensure that they are not used in a loud way and are painstakingly fine-drawn. "My niche is that even if we have to use loud elements, I use it tastefully, says Kohli.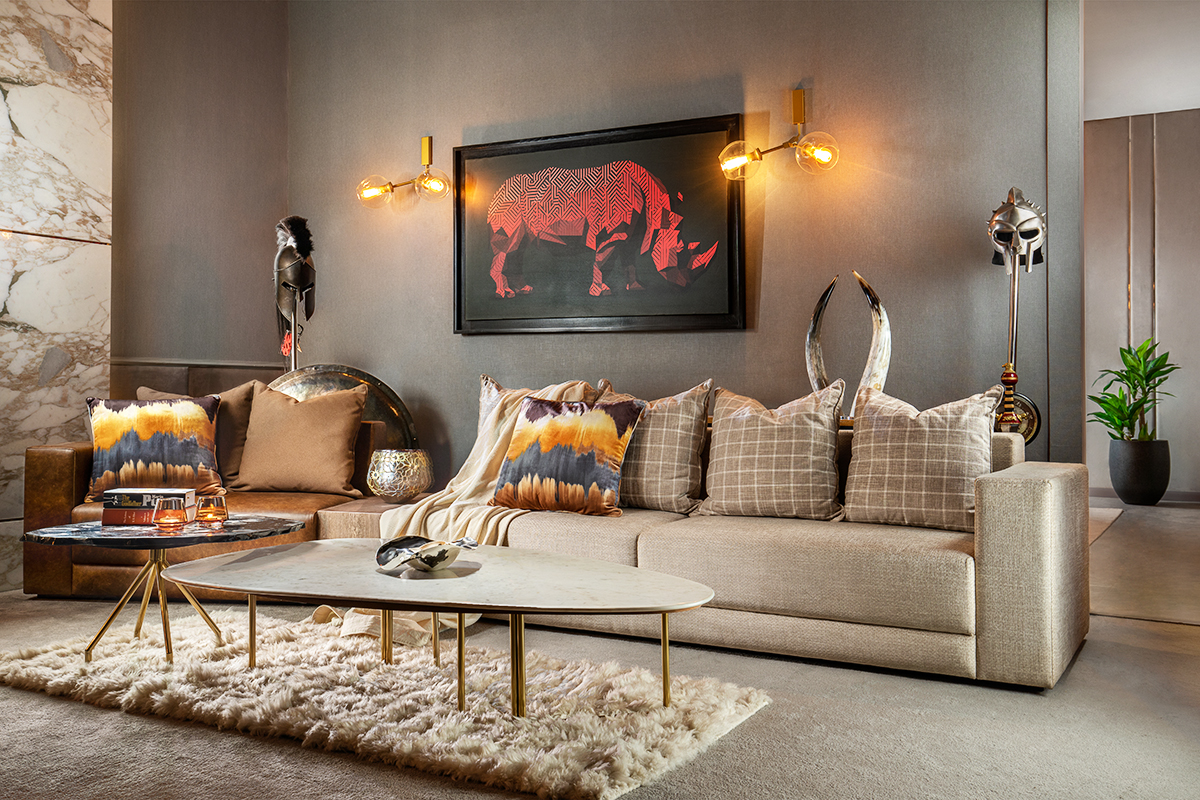 Elaborating on the Condo collection, the designer says that a series of interiors for the young travelers is in vogue, what he has done in the collection is that present it with a twist. "The whole idea of doing up an apartment with this collection is that we have an eclectic mix of stuff since a traveller, who is always on the move, is more likely to collect things from here and there and put them all together in his house. So, the collection has been designed in a manner that suits the modern travelers," says Kohli, who decided to give a concrete shape to his passion for design and interiors by launching the label Furncraft De'Collage in 2000. It offered a premium range of self-designed and manufactured upscale furniture for bespoke residential projects. Having been rechristened as NKH, the range of collections exudes style and exclusivity. There is a great deal that NKH has got up its sleeve. It designs premises, manufactures top-of-the-line furniture, does turnkey projects for high-end homes, offices and farms. It goes an extra mile to identify exquisite and unique material, and has dedicated units for stone works, metal works, fabric department, soft furnishings and glass works.
So, if you are wondering about the kind and colour of your home décor or fretting over the shape of armoire or chaise lounge, or the pattern and upholstery of your interiors — chenille or chinoiserie, chevron or chintz — you have an address where you can drop in and have a dekko: NKH at Ambawatta.
Donate Now
Comments
*Comments will be moderated