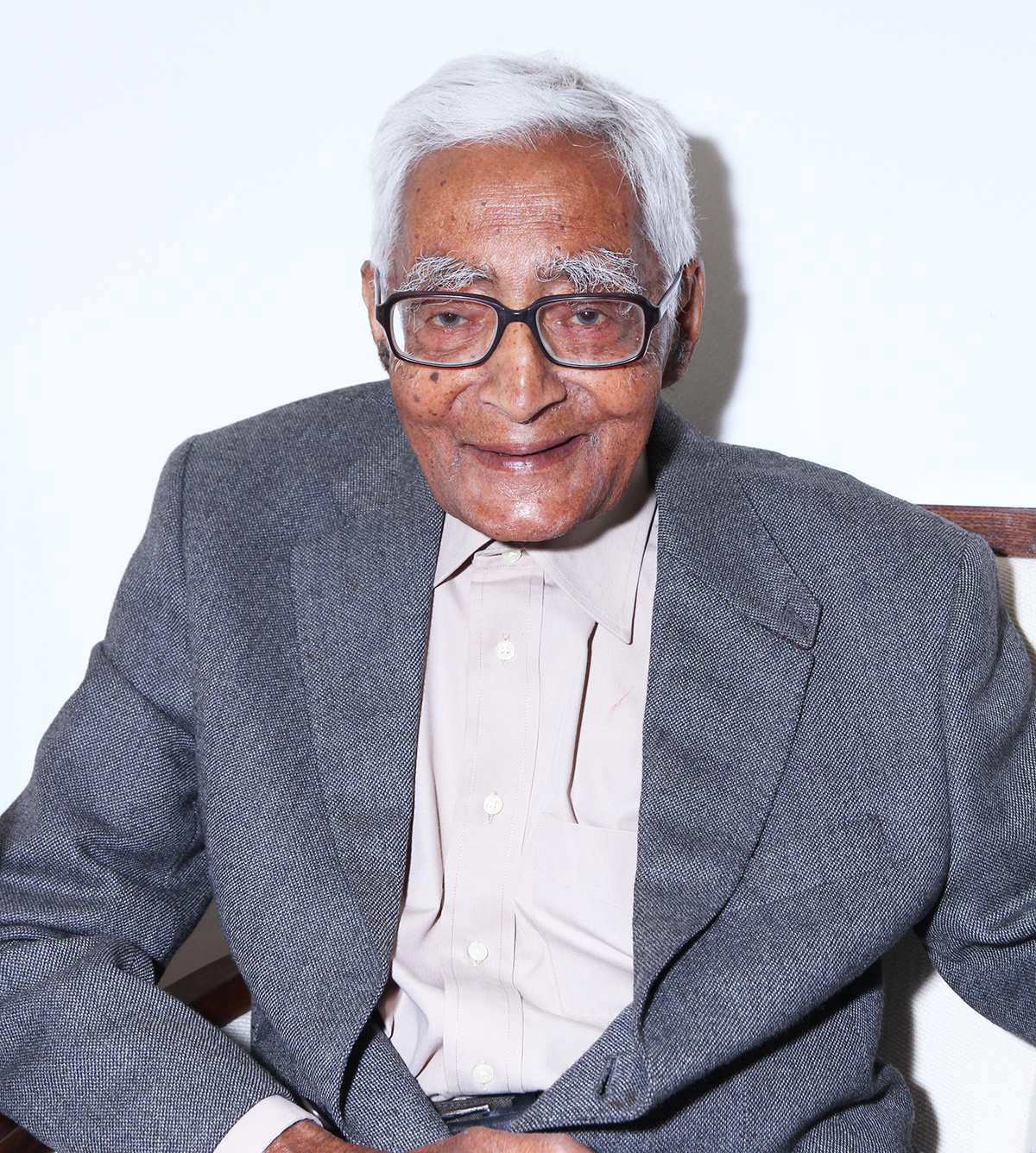 Ram Kumar , one of the pioneers of Indian art, displayed a concern with the plight of the individual through his figurative and abstract paintings
Ram Kumar, an artist of rare talent and sensitivity, was one of the great pioneers of Indian art. Kumar displayed a concern with the plight of the individual through both his figurative and abstract paintings. He created a new visual language that imbued a sense of contemplation through a fusion of the magical and surreal images.
On April 14, Kumar passed away in Delhi. He was 94. Born in Simla in 1923, Kumar began his creative career by writing short stories. He then joined a bank, became a journalist and finally found his true vocation as an artist. He studied for his Masters in Economics at St Stephen's college in Delhi and joined evening classes of Sarada Ukil School of Art where Sailoz Mukherjee, the artist, was his professor.
His zest for art took him around the world, particularly Paris, considered to be the Mecca for artists. It gave him an opportunity to view paintings of world masters in the museums. He remained in Paris between 1949-1952. He imbibed the aesthetics and elegance of his environment. He studied under Andre Lhote and later joined Fernand Leger's classes. He joined the Pacifist movement and the Communist Party in Paris.
Kumar's early paintings were figurative. He portrayed the metropolitan middle class man incarcerated in the confines of his urban environment. There is a sense of dejection that comes through in the intense gaze of the characters of Vagabonds and Woman. The men and women he depicts look desolate, despairing in an urbanised world. His neighbours in Karol Bagh, who had moved from Pakistan after Partition, inspired some of his works at that time.

But soon his figurative art was replaced by abstract art for which he became well known. He began abstract art after 1959 with landscapes that were soon to become his trademark, like The Greek Landscape painted in 1961 after he visited Greece. Inspired by the blue sky and white houses, the piece is further enhanced by muted colours with a glow of soft purple. Venice, Prague, Rome, Moscow, Baghdad and Byzantium were some of the cities that inspired the new genre of art.
But it was Benaras that deeply impacted him. The Hindu holy city was very important to him, as it was a city where life and death had no meaning. It was both a visual and a psychological experience.
Kumar's Benaras series became unique as the holy city continued to haunt him all his life. His first encounter with the city was when he went there first with MF Husain. He used his brush to convey the sorrow of the widows, the funeral pyres and the mass of humanity. By eliminating people, he conveyed the spirit of the city, which was surrounded by a river that absorbed the ashes of the dead. It was the anguish of dead bodies waiting for their turn for liberation that disturbed him. It was this quaint city riddled with many lanes and bylanes that fascinated him. He first made sketches of the holy city and later decided to show the "spirit" of Benaras. Through his abstract paintings, he managed to catch the intangible essence of Benaras.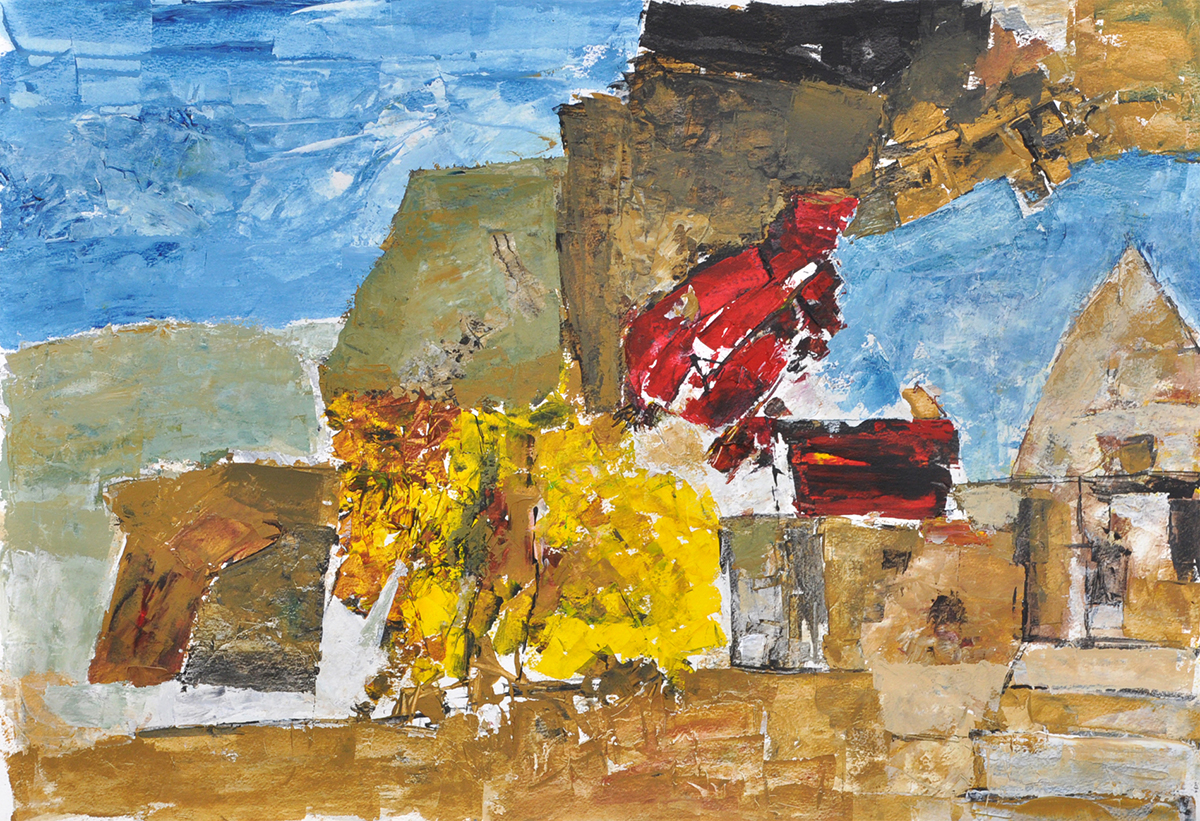 Banaras

He captured the city washed in the golden evening sun between the cobalt blue sky and the river below. In another canvas from the Varanasi 1990-94, he painted little houses one on top of each other in shades of white, brown grey that evoke dismal memories of the plight of the sad widows dressed in white who come to this city to die while encompassing the famous light of the city. Later, his blue and white Benaras series depicts the atmosphere and sentiments of the city with a meditative silence and acceptance that has replaced the turmoil first seen in his earlier Benaras series.

The sensuousness of his strokes would be drowned in a bed of white, using a minimal technique where an occasional sign would relieve the great expanses of white.

Kumar's other landscapes can also be described as art frozen in time. The paintings do not need people because there are so many moments in our ponderous planet that can speak for them. Kumar often did without them because he liked the freedom of not limiting the meaning of his paintings. Kumar compelled a meditative viewing experience for his abstract art. "Feeling is more important than form. It's deeper," said the artist.

His painting of Ladakh seems like a journey into space, into infinity. The sweeping white and brown brush of Kumar heading mystically upwards to the galaxy while behind is the darkness of space. After Ladakh, it was Kumaon and Shivalik Hills that captivated him. He frequently retreated to Andretta to paint as he enjoyed the solitude of the mountains.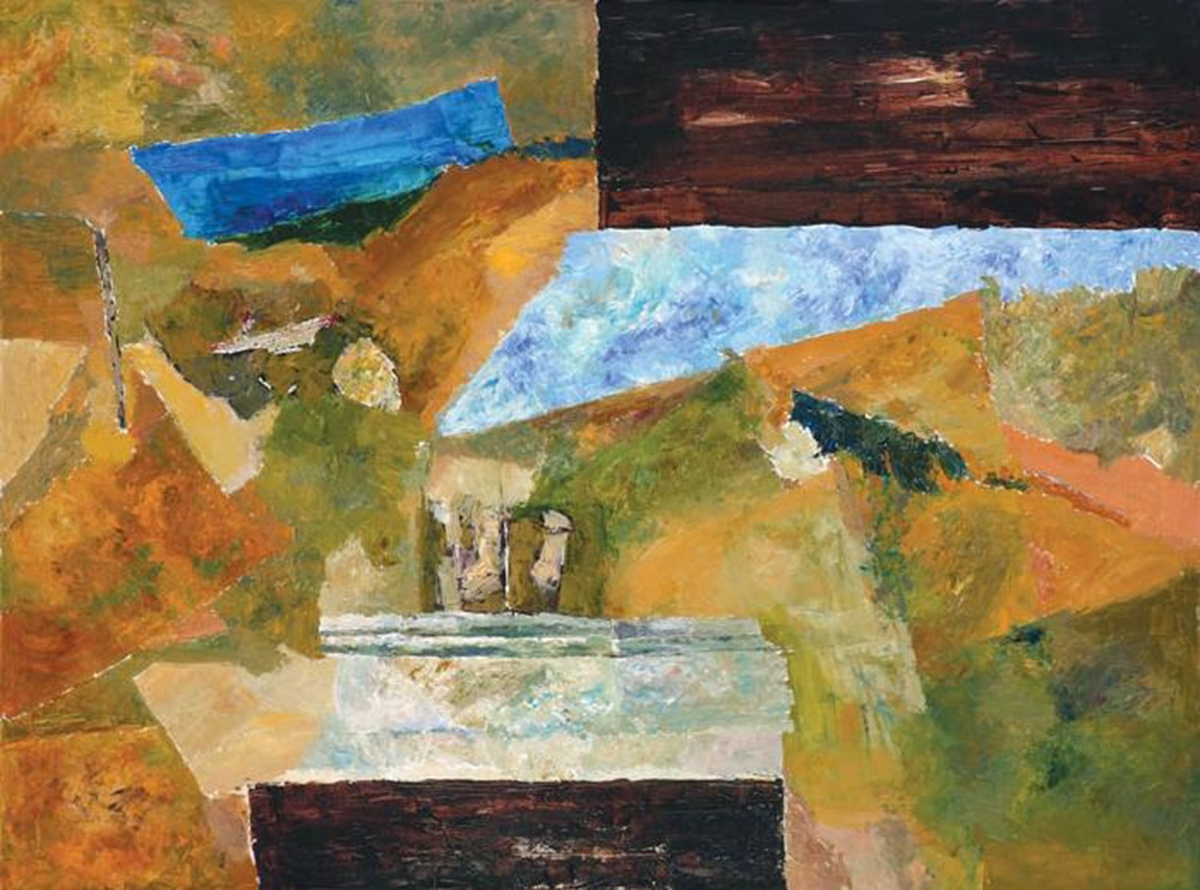 Untitled

Ram Kumar's works in his later years saw a greater freedom with his colours. Just the emergence of wedges of reds and greens, a twig would tell visual stories from a great storyteller. Through his abstract work, Kumar proved he was ahead of his times. His brush strokes evoked a free spirit and a perceptive mind and showed an inner harmony and grace.
This kind and humble artist will always be remembered. We have lost one of the last members of the grand generation who have shown a deep engagement with the suffering of the people less fortunate. Truly a contemporary artist with a great vision, Ram Kumar will be greatly missed.
Donate Now
Comments
*Comments will be moderated