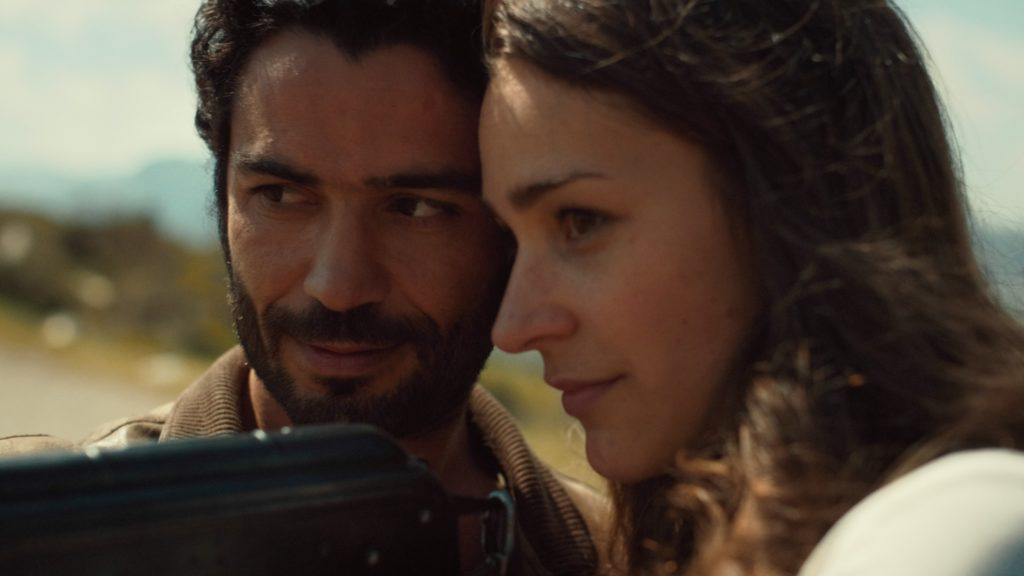 A still from Mano Khalil's The Swallow (Switzerland)
The curtain rises on the sixth edition of Dharamshala International Film Festival (DIFF), a festival with a difference, which celebrates cinema from everywhere
The curtain rose on the sixth Dharamshala International Film Festival at the Tibetan Children's Village, 15-minute drive from McLeod Ganj, on Thursday. The 2017 edition of the four-day film festival kicked off with a screening of Shubhashish Bhutiani's Mukti Bhawan, presented by its lead actor Adil Hussain.
This year's line-up includes two award-winning documentaries — Kirsten Johnson's Cameraperson (USA, 2016), Rahul Jain's Machines (India, 2016) which screened at 10 international film festivals, and won the World Cinema Documentary Special Jury Award for Excellence in Cinematography at 2017's Sundance Film Festival.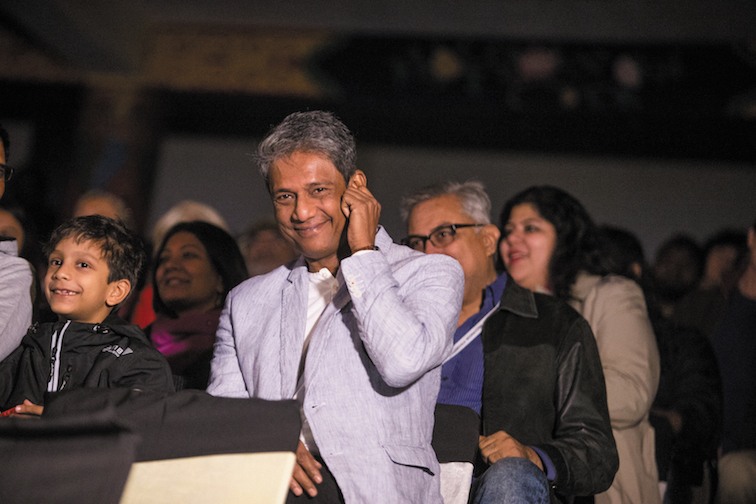 Actor Adil Hussain at the sixth edition of the festival which opened on Thursday.
Festival directors Ritu Sarin and Tenzing Sonam said that since the very beginning, their aim was to start a contemporary cultural event for the communities that call Dharamshala home. "At the same time, we wanted to create a space for independent films and filmmakers who struggle so hard to make their voices heard. In its sixth year now, DIFF has truly built a community of like-minded people, both locally and across India, who come together every year to celebrate good cinema and to share and exchange ideas," they said.

For cinebuff, there is delights galore at the festival. Movies are bing screened back-to-back in two different auditoriums. Some of the films being screened at the festival include Mukti Bhawan, Newton, Death in The Gunj, Village Rockstars, The Hungry, Ajji etc. Among the feature documentaries the attractions are Machines, In Time to Come and Out Of this world, among others. Among children''s films, Heidi, Revolting Rhymes and The Day My Father Became a Bush are set to be screened.
Festival manager Afrah Shafiq said, "DIFF is truly a homegrown pop-up festival before these words were even a rage — coming alive in the winter year after year. Every edition of the festival is put together with the enthusiasm of an almost entirely new set of people bringing in their own energies and enthusiasm and guided by the larger vision of the founders, Ritu Sarin and Tenzing Sonam. The festival is not only special and unique because of the way it was conceived and the films it shows, but also for the ways it brings together film lovers and viewers — both local and global."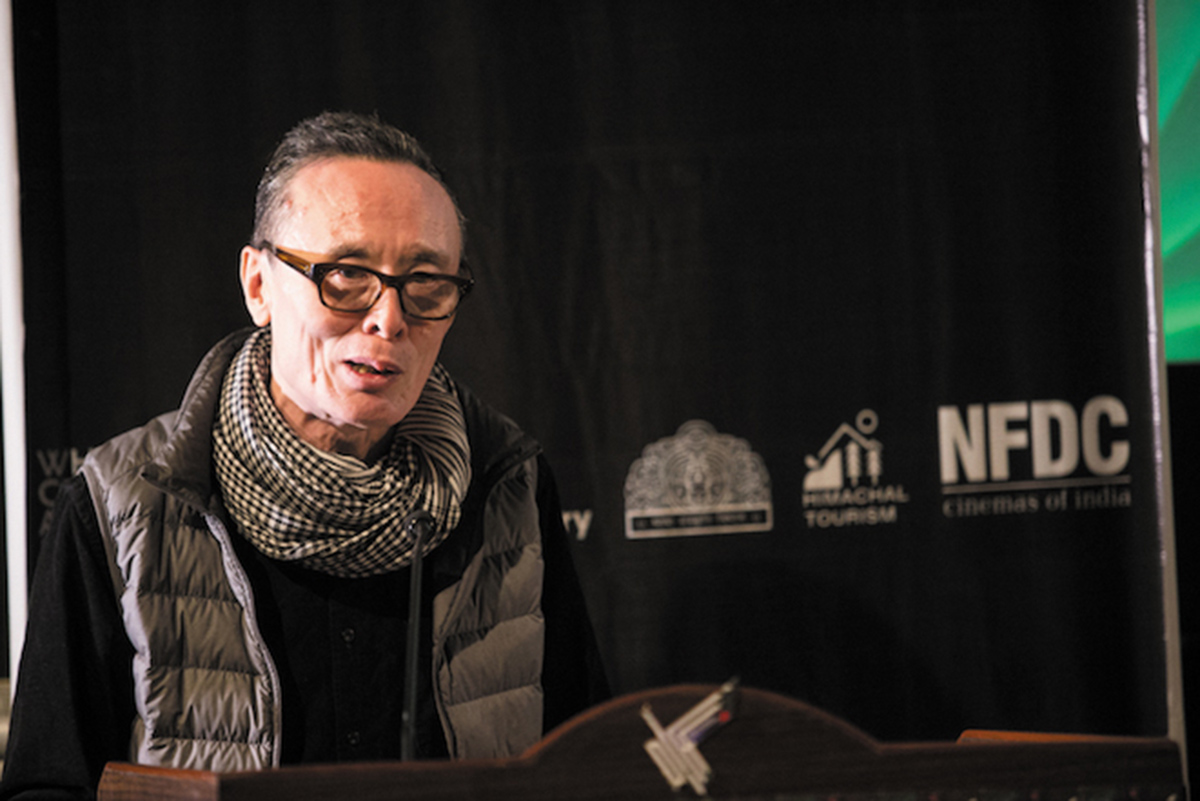 Tenzing Sonam, one of the founding-directors, at the festival
Among some other highlights of the festival are "A Masterclass" by actor Adil Hussain where he'll have a free-wheeling chat about his craft, methodology and experience. Panel discussions Five independent filmmakers from five very different countries — Yaniv Berman from Israel, Mano Khalil from Switzerland, Dain Iskander Said from Malaysia, Lijo Jose Pellisery from India and Yoshinori Sato from Japan will talk about their work and journey. Another panel discussion will be with filmmakers who are new on the scene of indie filmmaking.
Producer Tanaji Dasgupta (The Hungry) will be talking to Konkona Sen Sharma (A Death in the Gunj), Rima Das (Village Rockstars), Pushpendra Singh (Ashwathamma), Karma Takapa (Ralang Road), Bornila Chatterjee (The Hungry) and the Ektara Collective (Turup).
Amit Masurkar's Oscar entry from India, Newton, Deepak Rauniyar's Oscar entry From Nepal White Sun, Lijo Jose Pellissery's acclaimed crime drama Angamally Diaries and Rahul Jain's Machines are also a part of the DIFF 2017 lineup.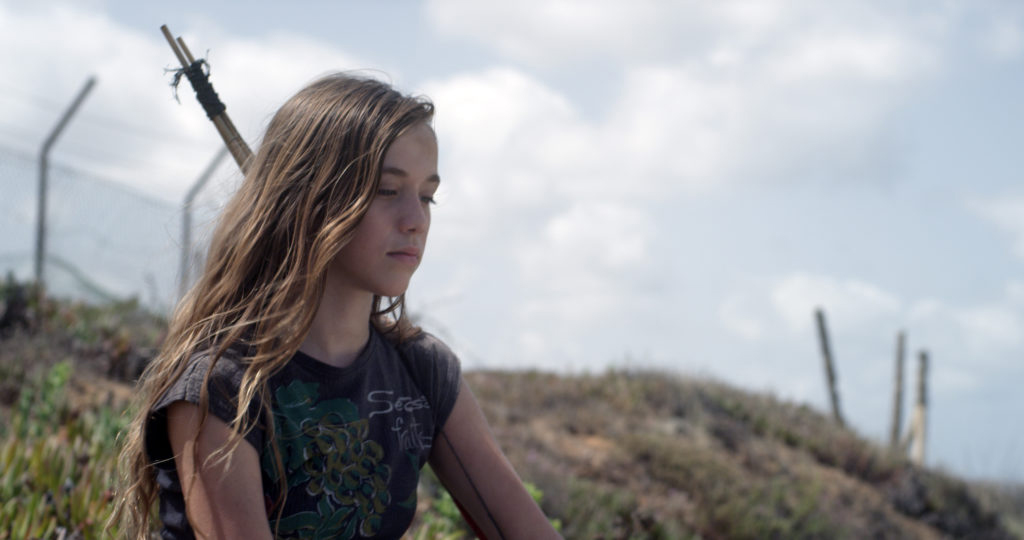 A still from Yaniv Berman's Land of the Little People (Israel, 2016)
The inaugural ceremony of the festival saw actor Adil Hussain address an enthusiastic audience who had turned up in large numbers on the opening day of the festival, which saw a talented bunch of children from the Junior class of Tibetian Children's Village school sing Tibetian songs. This was followed by the announcement of the winners of the Children's Film Appreciation Competition Course. The winners from the Junior category were Samdol Lhamao from Peoten School and Kritika from Gamru Village School, Dharamshala. While the winners from the Senior category were Manthan Karky and Vasundhara Thapa from The Army School, Dharamshala.

This was followed by the screening of Mukti Bhawan followed by a Q&A in which Adil Hussain enthusiastically answered questions from the audience. Hussain talked about how he recollected the memories he shared with his father while he was preparing up for his role in Mukti Bhawan.
Also present at the opening day ceremony and screening was Barry John, internationally renowned actor, director, writer and founder of the noted acting institute Barry John Acting Studio. Incidentally, Adil Hussain is also a protégé of Barry John.
Hussain said, "The Dharamshala International Film Festival is my favourite film festival in India because there are no frills attached to it. It is purely about watching films and meeting people and due to the lack of frills there are opportunities to make real contact. This aspect makes it a really special and unique festival."
Winding up the first day, founder-director Ritu Sarin said, "I am glad to say that we had a full house on the opening day of the festival. The atmosphere was electric and I am so happy and delighted to see this."'
After watching Mukti Bhawan, Barry John said, "It is so moving that one is at a loss for words. There are so many emotions one experiences that one doesn't know how to cope with it."
There will be a special screening of the critically acclaimed A Death in the Gunj, presented in person by director Konkona Sen Sharma.
DIFF 2017 will also feature the Indian premiere of Out of This World (USA), a newly restored version of journalist and writer Lowell Thomas' fascinating account of his travels to Tibet in 1949 (originally released in 1954).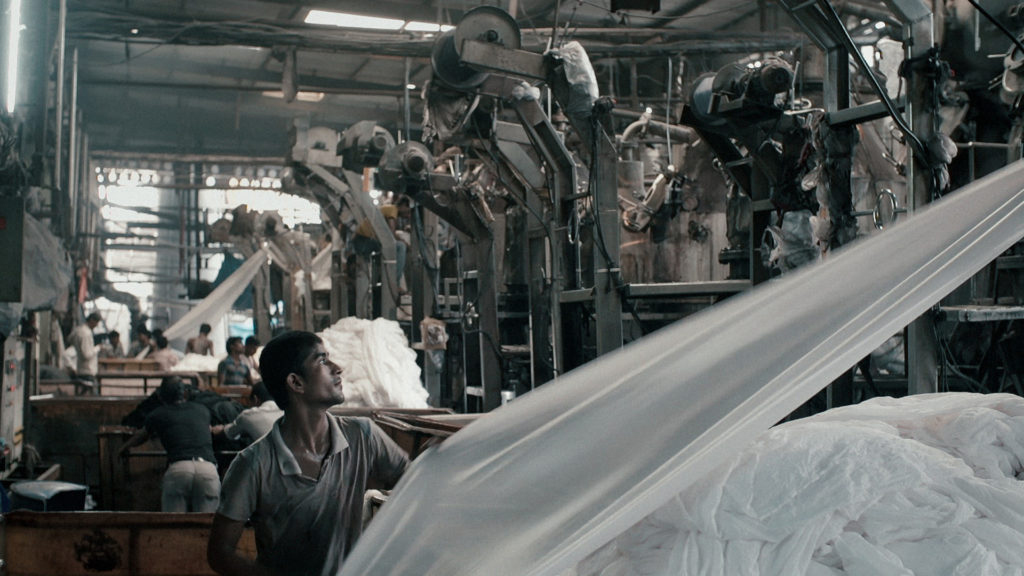 A still from Rahul Jain's Machines (India, 2016)
This year's feature films include Dain Said's Interchange (Malaysia, 2016), Yaniv Berman's Land of the Little People (Israel, 2016), Dechen Roder's Honeygiver Among the Dogs (Bhutan, 2016), Yoshinori Sato's Her Mother (Japan), Mano Khalil's The Swallow (Switzerland), Karma Takapa's Ralang Road, which premiered at this year's Karlovy Vary Film Festival (an Indian film to be selected at the fest after 13 years), and Deepak Rauniyar's Oscar entry from Nepal, White Sun which premiered at 73rd Venice Film Festival and won Interfilm Award and new voices/new visions grand jury prize at the Palm Springs festival.

DIFF continues its tradition of showcasing experimental films by presenting the South Asia premieres of three features by well-known artists and filmmakers: Amar Kanwar's Such a Morning (India), and Naeem Mohaiemen's Tripoli Cancelled (Bangladesh), both of which premiered this year at Documenta 14; and Singapore filmmaker Tan Pin Pin's In Time to Come, which had its world premiere at Visions du Reel and was in competition at Hot Docs and Sheffield Doc Fest.
This year's shorts selection is curated by filmmaker Umesh Kulkarni while Children's Film Programme is curated by children's media specialist Monica Wahi. DIFF is presented by White Crane Arts & Media, a trust founded by veteran filmmakers Ritu Sarin and Tenzing Sonam to promote contemporary cinema, art and independent media practices in the Himalayan regions of India. This year's festival is once again supported by its long-term partners, Thyssen-Bornemisza Art Contemporary, and the Government of Himachal Pradesh through its departments of Tourism, and Language, Arts, and Culture.
The first edition of DIFF was held in 2012. Since then, it has become established as one of India's leading independent film festivals. DIFF's cutting-edge and eclectic programming, which includes many India premieres, and its policy of inviting as many directors as possible, has made it one of the 'go-to' events in any cinephile's calendar. At DIFF 2016, hundreds of cinema enthusiasts from across India and the world converged to watch films and discuss the state of modern cinema.
Donate Now
Comments
*Comments will be moderated