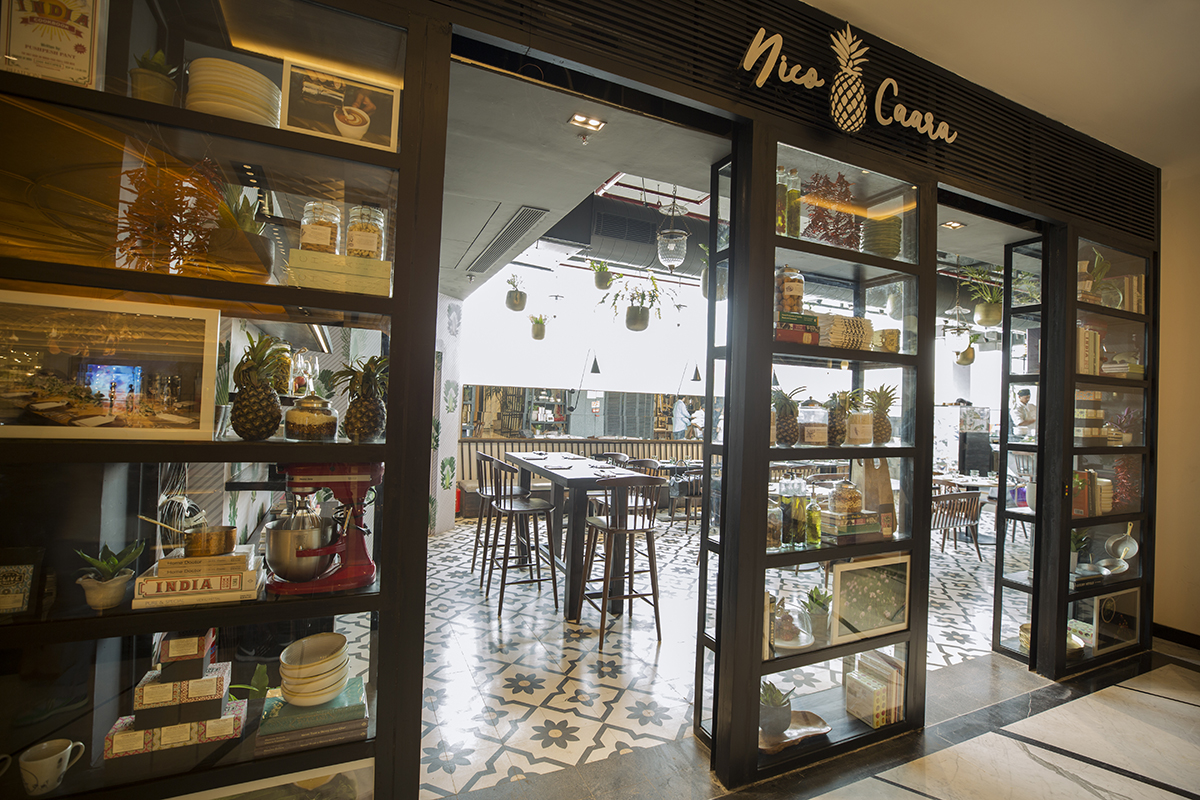 NicoCaara recently threw its doors open to the cognoscenti at Nicobar's store at The Chanakya mall in New Delhi. Photos courtesy of NicoCaara
Nicobar, the refreshing clothing brand, and Caara, with expertise in running cafes, have come together to forge a new path in NicoCaara, which recently threw its doors open to the cognoscenti at Nicobar's store at The Chanakya mall
It is a dining destination that brings alive the quaint charms of tropical forest in the concrete jungle of the city. Nicobar, the refreshing clothing brand, and Caara, with expertise in running cafes, have come together to forge a new path in NicoCaara, which recently threw its doors open to the cognoscenti at the Nicobar's newest and one of the most spacious stores at The Chanakya mall at Chanakyapuri in New Delhi.
There is a great deal that the two companies share. For instance, both brands focus on quality, seasonality and experience. Both are excited by local artisans and sustainable choices. NicoCaara has sprung up from these shared values and belief.
Nicobar has a huge fan following since its inception and people love their clothing, travel, house and home collection. Caara, on the other hand, has been growing steadily in its catering business and it's apt that they have come together for a shop-to-shop concept that will keep their customers engaged, engrossed and entertained.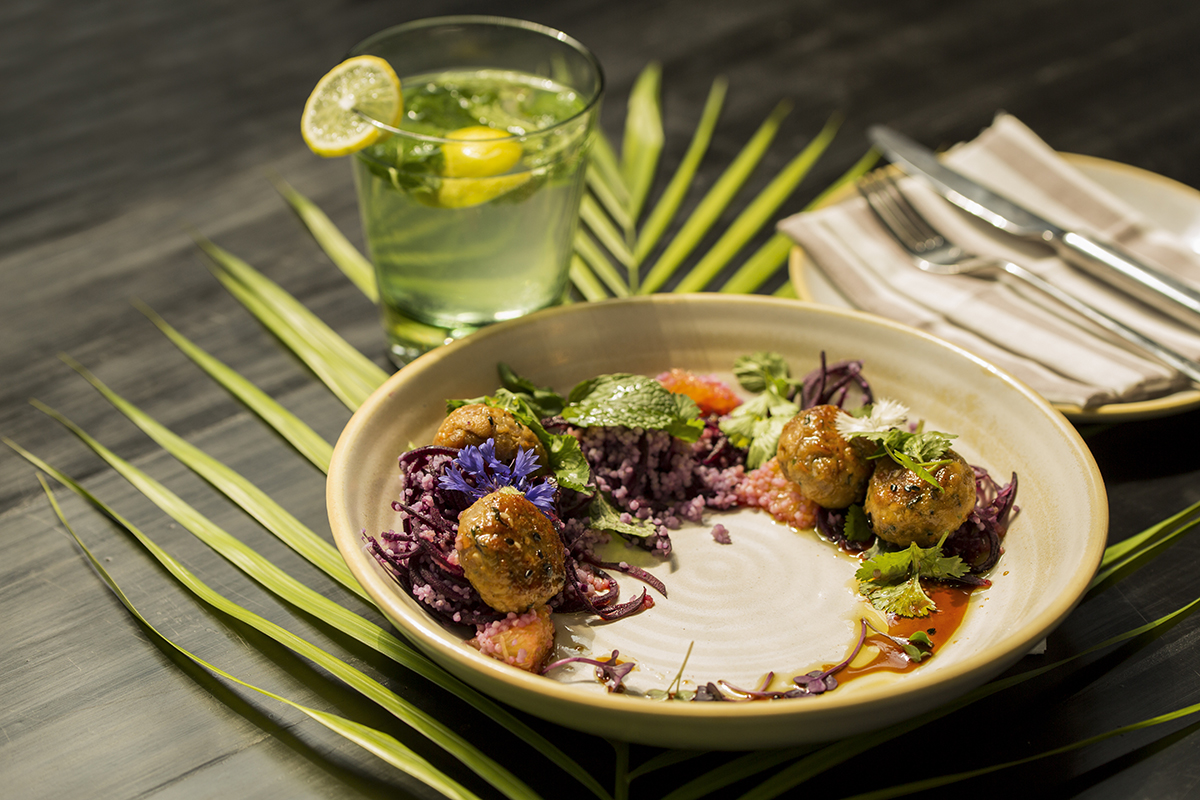 Chicken Shitake Orange Glazed Meatballs
Going by Nicobar's contemporary and modern style, NicoCaara is largely a tropical-themed cafe, which is certainly one-of-its-kind in Delhi. Its menu focuses on seasonal, local produce and new ways to use it. Using Nicobar's tropical-inspired brand as a springboard, NicoCaara has begun the exploration into the produce of the lands that meet the Indian Ocean.
A live kitchen opens up food preparation and makes the dining space at NicoCaara an interactive experience, while the bar is perfect to perch at for a quick bite or a couple of cocktails as you watch chefs in action. Designed by Shonan Trehan and her team at LAB Architects, each element, from the artisanal brass handis to the bold, black kaddapa stone of the bar and the handmade local tiles, all proudly showcase the diversity of what India has to offer.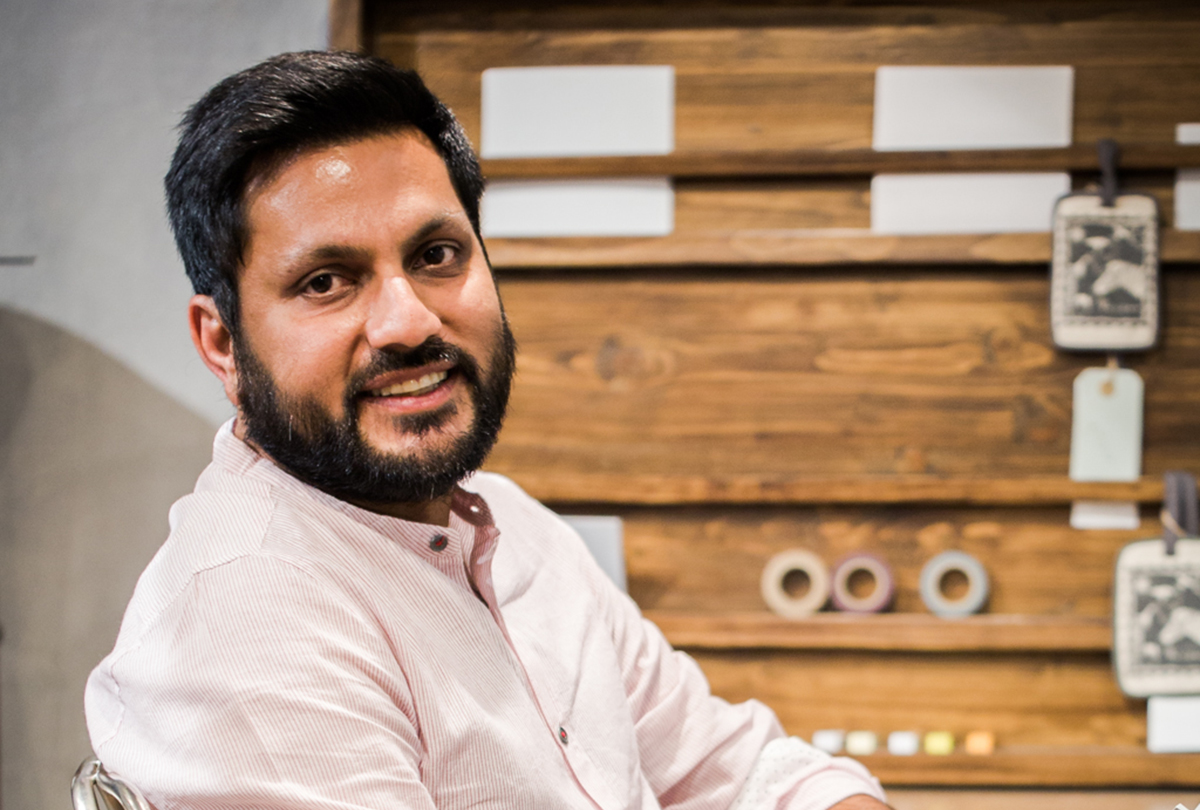 Raul R. Rai, co-founder and CEO of Nicobar, dreamt of making Nicobar a design hub, and creating a culture of flourishing creative talent.
Raul R. Rai, co-founder and CEO of Nicobar, is the man who dreamt of making Nicobar a design hub, and creating a "culture of flourishing creative talent". Raised in India, Rai spent half his life away, studying and working in New York, London and Boston. He obtained a BA in Computer Science and Economics from Boston University. A liberal arts education gave him the tools to incorporate creative thinking into his work.

Armed with this, Rai completed his MBA at the Harvard Business School, graduating as a Baker Scholar. His work ethic was shaped by fifteen years in investment banking and private equity focused on tech, telecom, media and retail. His years at Goldman Sachs and General Atlantic in New York and London taught him the importance of mentorship, culture and long-term thinking.
Today, Rai has successfully blended his education and learning with the ethics of business, with Nicobar having set new standards with regard to the marriage of design, technology and couture. At Nicobar, he brings a modern, global voice and fosters a culture of mentorship for budding entrepreneurs, ably assisted by Simran, his wife and co-founder of Nicobar.
Talking about the concept behind NicoCaara, Rai says that Nicobar at Chanakya was designed to be an oasis in a mall; a place where you come to relax, unwind and linger. "It was designed drawing inspiration from the vision of a traditional Indian home. Elements include verandah-style open, welcoming doors that lead into a courtyard that is the central feature of the store. An Indian palette of materials, from terrazzo flooring to Kadappa stone and pebbles, have been incorporated to transport you to an island state of mind," says Rai, adding that with the same context, they designed the cafe to have a tropical-inspired vibe and a menu inspired by lands that touch the Indian Ocean. "We've infused little delights like incorporating small plates for sharing. The menu is largely seasonal and locally-sourced where possible. We worked with the DLF to open up the facade for natural light, being big fans of retail and food being integrated to allow lingering and conversations," he says.
Rai says that Nicobar is designed to be a collaborative brand since it believes in the power of the ecosystem. "We have set out to build a brand rooted in a culture of transparency and collaboration with a focus on an ecosystem of creative entrepreneurs and not just a standalone brand. We have collaborated with Caara for NicoCaara for a farm-to-plate restaurant, housed at our flagship store at The Chanakya. Our collaborations range from design partnerships with Suket Dhir for a men's capsule collection, designing experiences with Airbnb, to partnering with Ele Parade and WWF for designing collections that raise awareness towards elephant and marine life conservation. We have done over 50 experiences in store with partners ranging from Sarah Edwards at Copper & Cloves for our Yoga Brunches to Sofar Music. We have covered over 200 stories on young design-led creative brands from India (Blue Tokai, Street Art, Seema Sondhi's Yoga Studio, Perch, etc.) Yet we are just scratching the surface and invite collaborations amongst artists, typographers, illustrators who can propel, add to and enhance our vision of creating a modern Indian way of living, dressing and looking at the world," says Rai.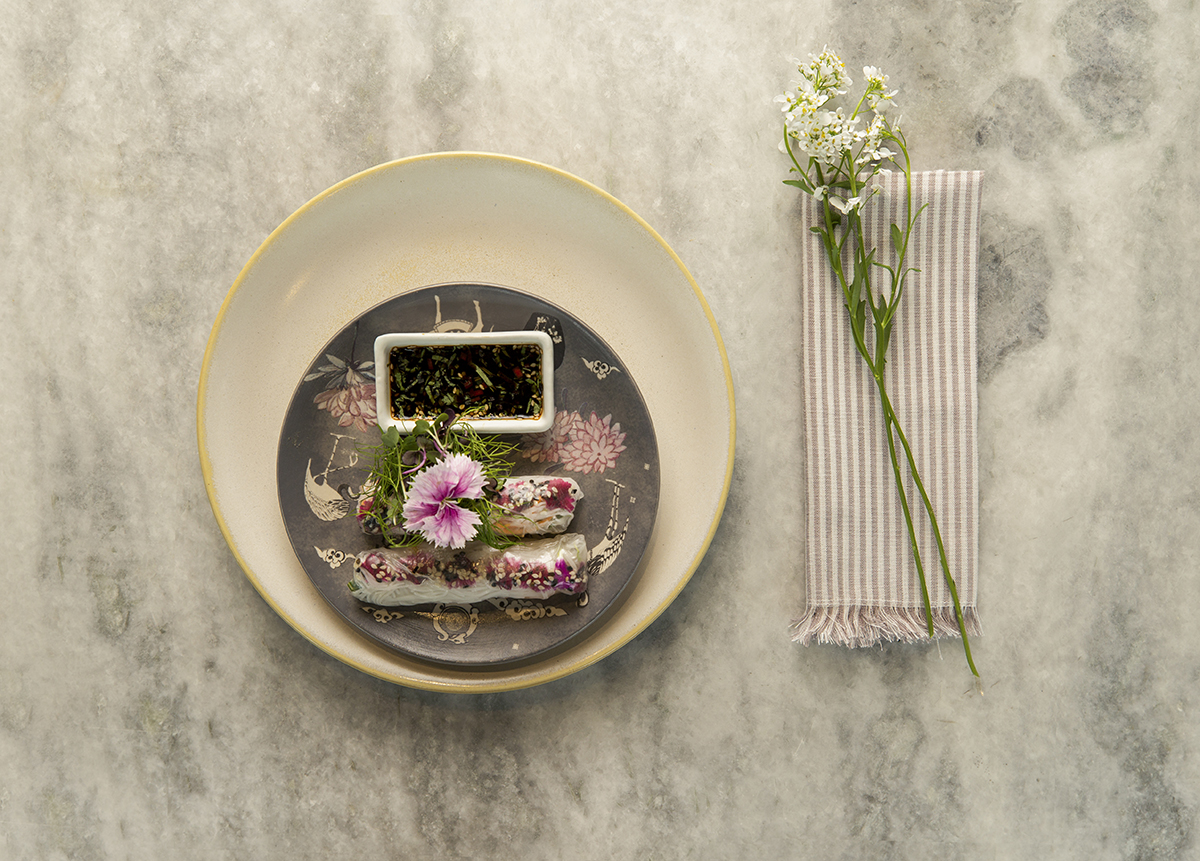 Summer Rice Paper Rolls
Rai says he sees his stores as platforms for forging connections and act as hubs of activity and mindfulness for like-minded people to relax, connect and discover things (other brands, people and experiences) that interest them or that they might want to know more about.
"Real people inspire us every day, whether it is our wonderful team or a growing set of young Indian creatives and entrepreneurs. We use our blog and social media handle to profile our team and for inspiring thought leaders and entrepreneurs, thereby also building awareness for our brand in their communities and circles which we believe are likely to be receptive audiences for our brand," he says.
Talking about designing the range of products at the Nicobar, Rai says, "We have a strong vision for creating a modern Indian way of living, dressing and looking at the world. Our aesthetic flows with Indianness as an undercurrent while balancing the global outlook. We take inspiration from journeys across the Indian Ocean — a take on how we in India see the world around us (whether Sri Lanka most recently or China or Japan in previous collections. Design, for Nicobar, must be everlasting and anything you buy from us is something we love and will use ourselves and last you the next 3-5 years and as important, be as relevant in the next 3-5 years. We also have a very strong design team led by Simran Lal, Aparna Chandra (clothing), Arya Nerker (home) and Divya Kapoor (travel). The combination of clarity of vision and a beautiful team allows us to design products not just for Chanakya but for Nicobar. With every store, we carry similar products but will produce few limited edition pieces just for that store."
Talking about the highlights of the current season, Rai says that this season, Sri Lanka's shorelines, from Kandy, Bentota, Mirissa, Galle to Arugam Bay, have inspired the new collection. "Soaked in honey, indigo, and seashell hues, the clothing is crafted simply, but with grand attention to detail. You'll find easy separates that pair functionality with style and home accents that bring in the warm glow of tropical sun into your spaces. You will see wide-hemmed skirts in wispy cotton and dollops of ivory that can be paired with sky to deep indigo denim. Menswear gets an uplift this season with organic T-shirts in solid hues. You will see woven baskets with gold trim and tropical and elephant motifs on irregular stoneware — to bring the lushness of island living into your homes," says Rai.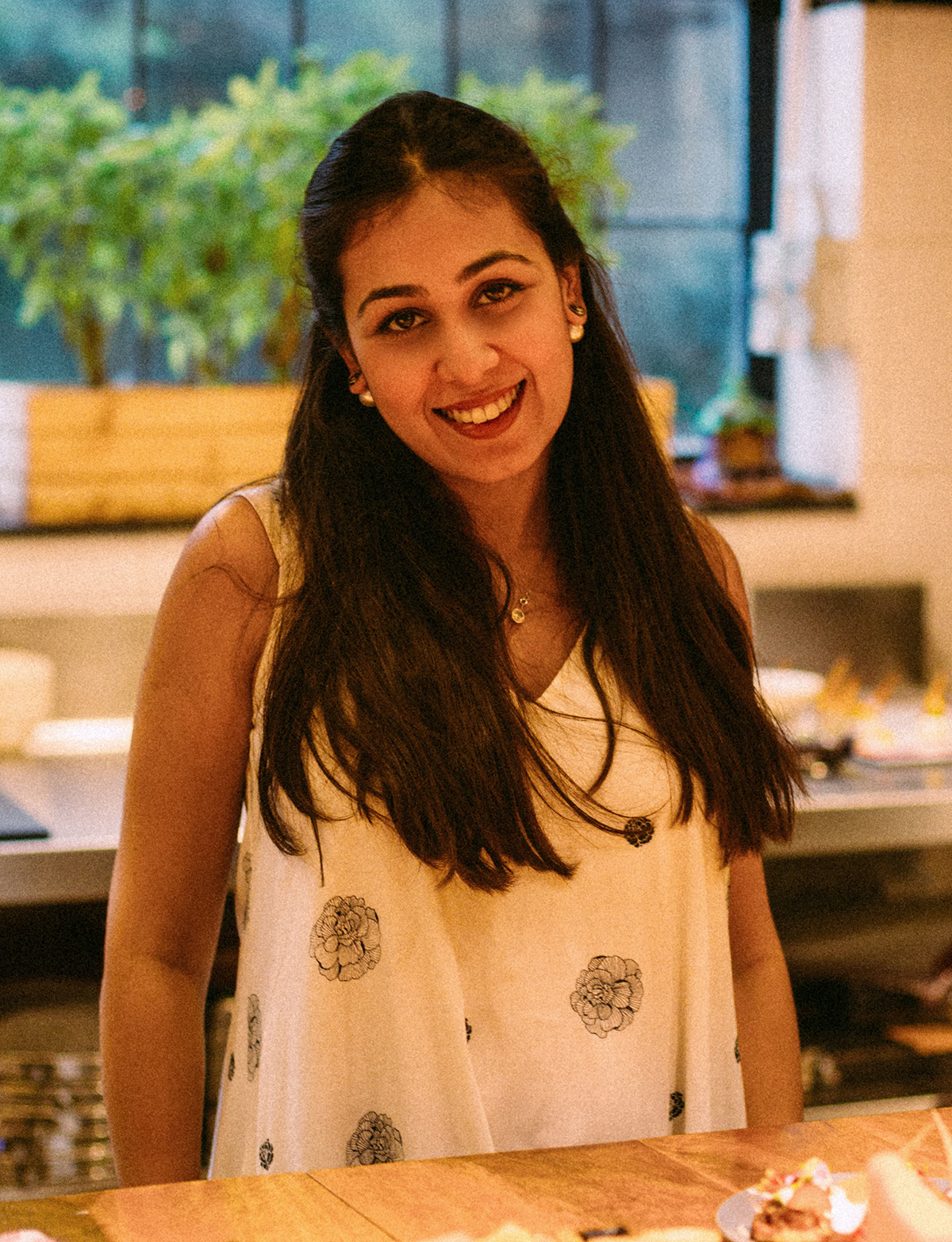 Ambika Seth, director and co-founder of Caara India Pvt Ltd and Caara UK Pvt Ltd
Ambika Seth, director and co-founder of Caara India Pvt Ltd and Caara UK Pvt Ltd, spent 10 years living and studying in Switzerland where she completed her Bachelor of Science. She specialised in International Hospitality Management from The École hôtelière de Lausanne. She went on to work in Vietnam for two years where she set up resorts for Six Senses. At Caara, she heads all the backend support system, overseeing the India operations. Simultaneously, she also launched FarmLove, a farming initiative that grows and supplies chemical-free vegetables, fruits and herbs to various retail outlets and institutions in Delhi and Gurgaon.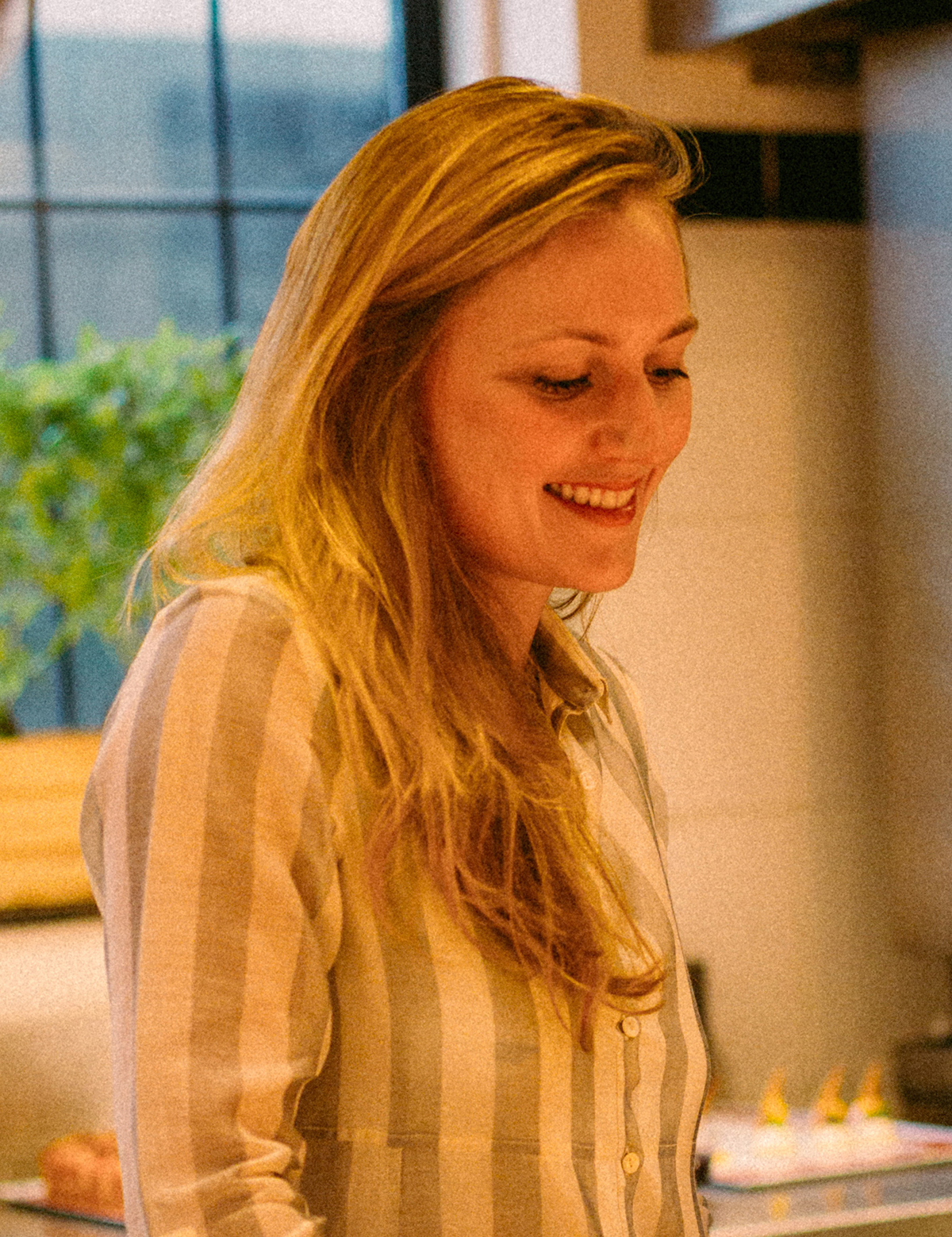 Alice Mirabel Helme, is director, Caara India and Caara UK.
Alice Mirabel Helme, is director, Caara India and Caara UK. After completing an intensive 12-week cooking course at Ballymaloe Cookery School in Ireland, her passion about food led her to eventually run her own catering business in India. She then worked in PR & Marketing for two years in New York before moving to Delhi in 2010.
At Caara, Alice heads the European Interaction in Fine Food and the Culinary School, as well as Caara Catering. Fanatical about executing standards, her work includes everything from product scouting to supply chain management. Originally taught by celebrity chefs Darina Allen and Rachel Allen, she has a strong connection with the Slow Food movement, and promotes artisanal products made with local (as organic as possible) produce.
Talking about the idea and vision behind Caara, Ambika and Alice said that Caara started off as a catering company, with special focus on very bespoke sit-down suppers. Subsequently, the business has grown over the years and they cater to 12- 2,000 persons across various markets from designer labels to corporates to private parties. Caara also operates a few other verticals, including cafes across Delhi, cookery school, easy dining (their home delivery model), chefs kitchen (an exclusive dining experience in the heart of its kitchen) and retail gourmet food products. "The one ethos we share across the company is the importance and focus on quality ingredients, be that fresh chemical free veggies from our farms, sourcing the best globally or working with the right suppliers whose products we trust. We want to be a food-centric company that always represents and stands for high quality products and food experiences," the duo said.
Talking about the successful collaboration with Nicobar, they said, "We have been big fans of Nicobar since its inception and first worked with them on their launch party where we worked very closely on a menu that reflected the brand and its values. Since then, we have followed their growth and loved what they have been doing and when this opportunity came along to create NicoCaara, there was an instant connect from both the sides to do this. NicoCaara is, therefore, a true collaboration in every sense — be it aesthetically, where we have tried to create one seamless space with bold design reflecting both our brands, to the food that has been inspired by the lands that hit the Indian ocean, in tune with Nicobar's vision," the duo said.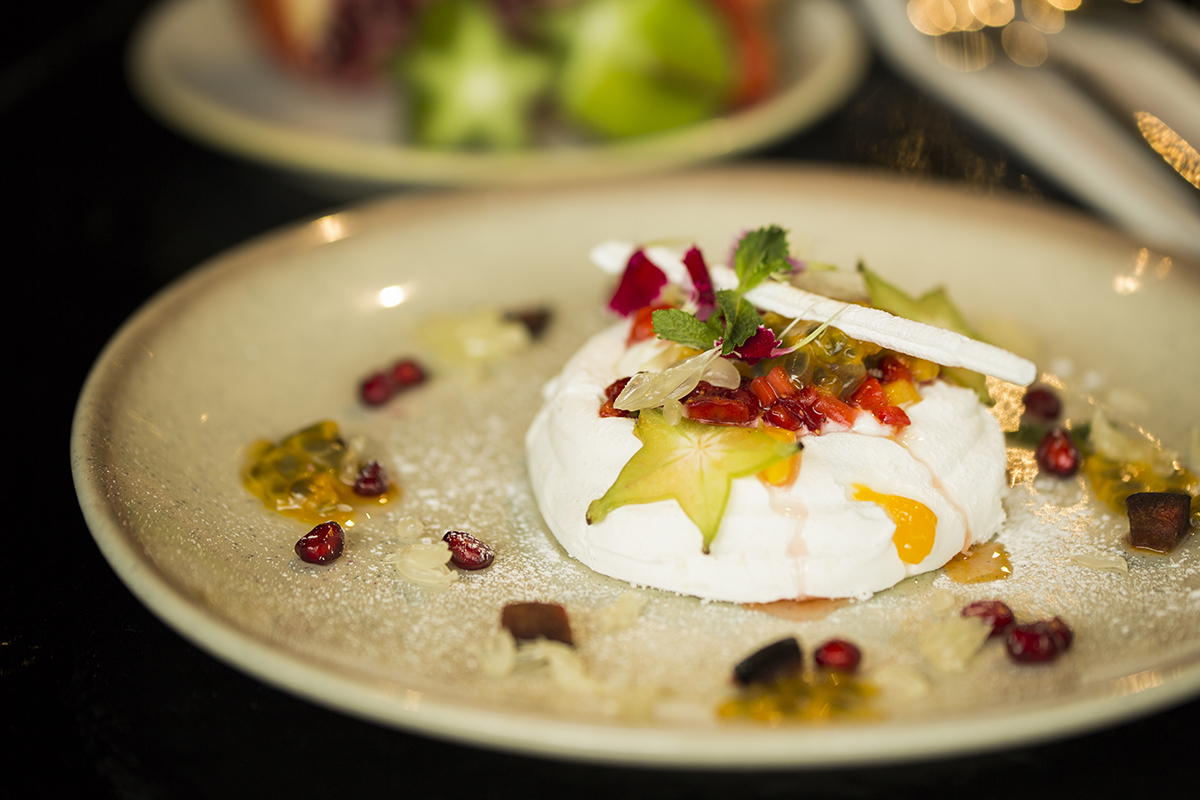 Tropical Pavilova
NicoCaara is putting forth fresh, healthy and organically grown food items. There are small plates that serve seasonal and local produce. The dishes have the right flavour and freshness to them. Some of their signature dishes are lean green bean salad, smashed avocado, Sri Lankan crab cakes, crispy shrimp tempura with mango basil salsa, New Zealand lamb chops mint salsa verde, seared Atlantic Salmon and others. There are also salads, soups, bar nibbles and sweet plates
According to Ambika and Alice, integrating a food and retail business helps boost footfall and bring visibility to each other. It's also a great, wholesome shopping experience to have and for those who may not have known either brand. There is an instant connect and conversion takes place.
The duo are very particular with where they source their ingredients from. First and foremost, they try and use what's in season and what they are growing at their own farms. The menu will also, therefore, be seasonal and keep changing. Besides, they have been working with suppliers such as Krishi Cress for their beautiful veggies and micro-greens, Darima farms for the most delicious artisanal cheeses made in Uttarakhand and infused with the herbs they grow at their farms, conscious foods for local organic grains and Malabar secrets for the most fantastic 11 spiced Himalayan honey. When not available in India, they work closely with the best suppliers globally.
Elaborating on the menu, they said, "Our menu has been inspired by the lands that hit the Indian Ocean. So, you will see dishes inspired from Thailand to Vietnam, south India, Sri Lanka — some with touches of Asian flavours and some with European flavours. We also want to celebrate Indian products as much as possible — be it grains like millet or products like artisanal cheeses. The idea is to showcase these ingredients in a fun way and through small plates so that our guests can order a number of dishes that they can share and taste all the various flavours."
Their signature dishes so far have been smashed avocado with raw papaya and the Thai som tam dressing, Sri Lankan crab cakes with wilted kale and potato in a tomato and coconut gravy and gunpowder straw, miso duck with a five-spice jus, black carrot, carrot and radish ribbons, coriander and kale pancakes with a tomato and mango chutney. Ambika and Alice also curate the beverages on the menu. The beverage includes a whole range of gorgeous tea from Clive Road as well as a great coffee menu. "Our coffee beans are 100% Arabica and sourced from Mysore, they said.
The duo said they have also introduced a wood apple and aniseed fresh juice and a ginger fizz on the menu as the must-haves this summer. What's more, you must also try their classic Nicobar Elixir. The menu also has a few wellness shots to give your system that quick boost it sometimes needs. As of now, the duo are gearing up for Nicobar's long-term cookery school programme in culinary arts set to be launched in June.
Donate Now
Comments
*Comments will be moderated