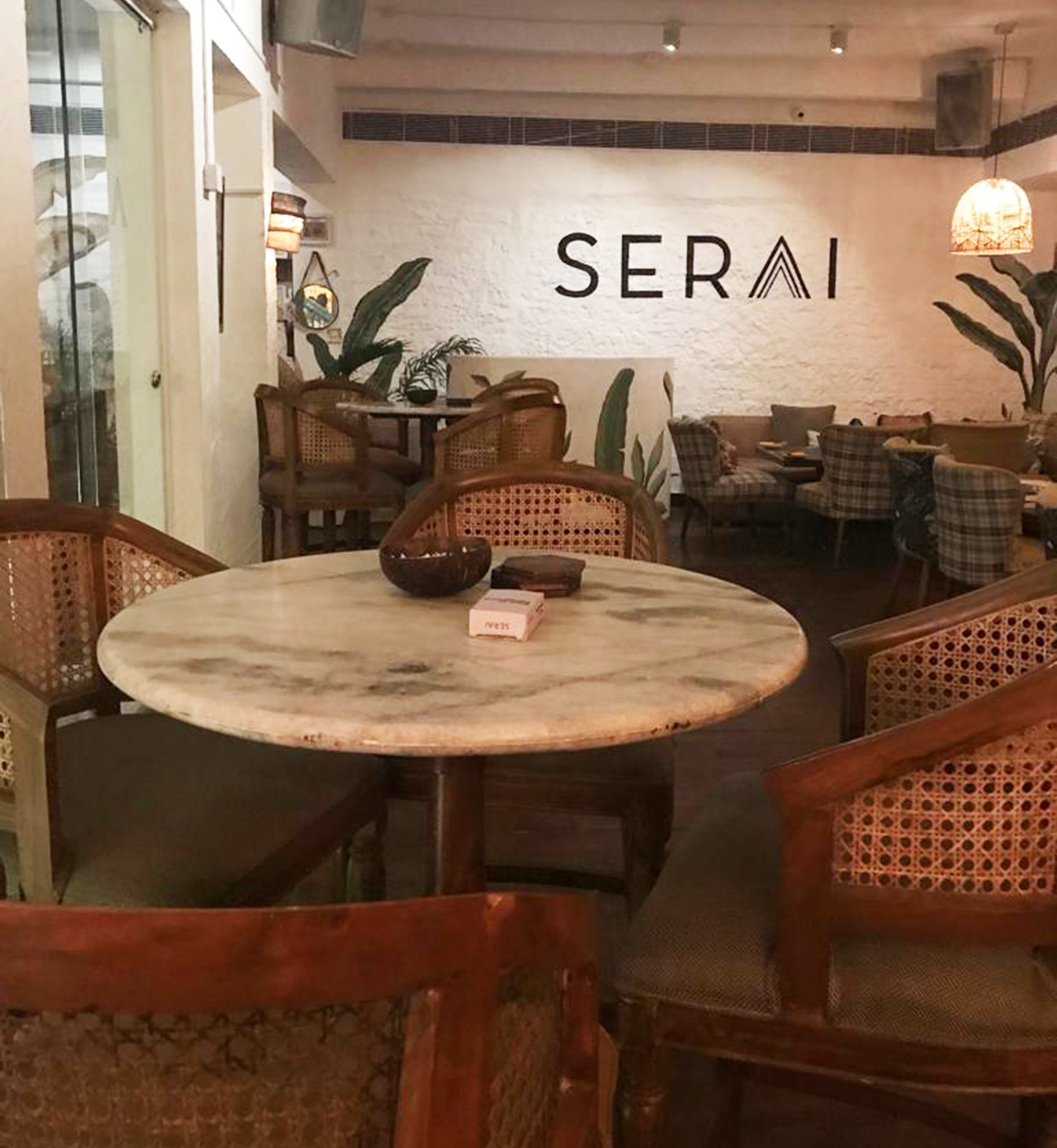 Photos: Shireen Quadri and Serai
A culinary cocktail hub, conceived as a travel bar at One Style Mile in Mehrauli, is the new offering from A D Singh's Olive group
The popular and happening compound of Olive Bar & Kitchen at One Style Mile in Mehrauli has a refurbished corner, a culinary cocktail bar, where you can engage in free-flowing conversations with friends and strangers and quench your craving to grab a glass in the evening. Earlier known as Dirty Martini, and now ingeniously renamed Serai, the cocktail bar is an offering from A D Singh's Olive group which has been conceived as a travel bar where raconteurs, storytellers and conversationalists can come together to share their tales of travelling to faraway lands, about faraway people and their culture, over curated cocktails.

Closed on Monday and Tuesday, Serai, derived from the Mughal-era taverns meant for travellers to rest along the way, has been collectively created by Sabina Singh, design director, Olive Group of restaurants, brand advocate and fashion maverick Amanda Bhandari, Chef Dhruv Oberoi and Mixologist Harish Chhimwal, who have brought to Serai global flavours inspired by their travels around the world.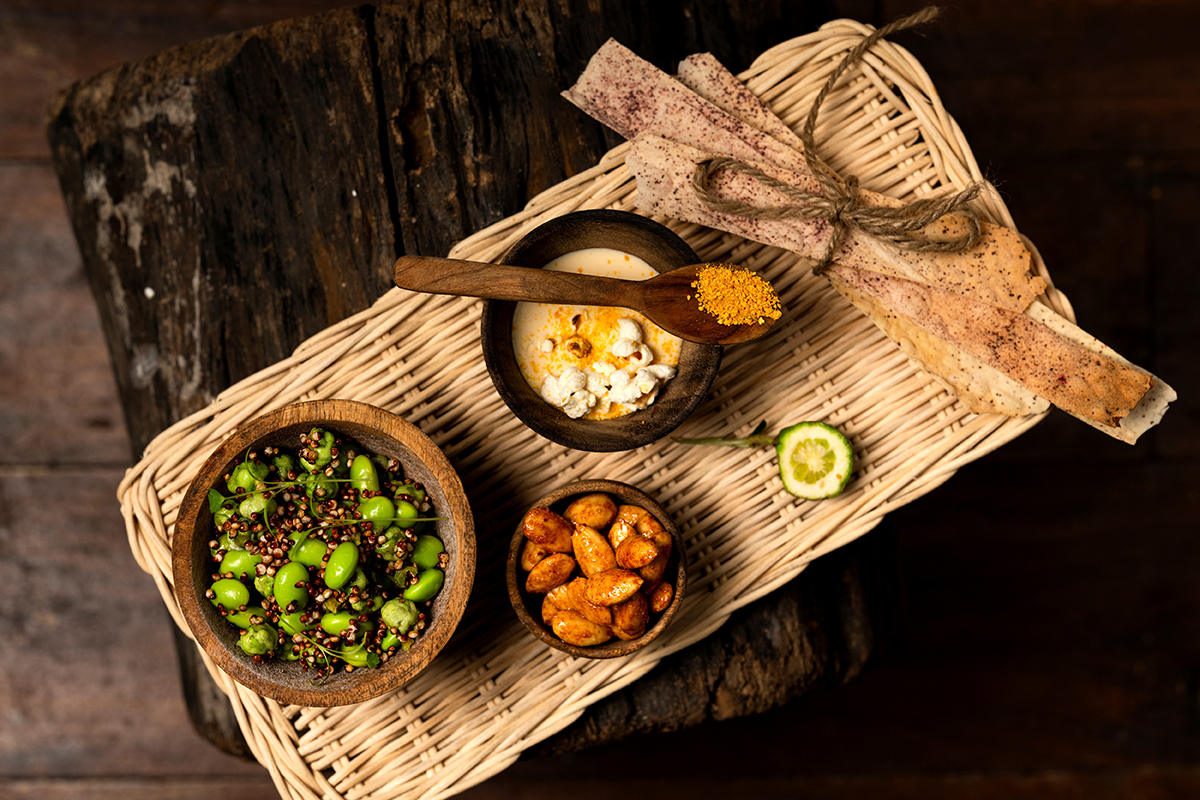 Nibbles
According to Sabina Singh, Olive compound was a Serai in ancient times and the corner called Serai at Olive Qutub evokes a natural surrounding with natural fabrics, colours and graphics.

Excerpts from interviews with Amanda Bhandari, Chef Dhruv Oberio and Mixologist Harish Chhimwal:
Amanda Bhandari
Brand advocate, fashion maverick
How did Serai come into being?
It all started from utilising kitchen ingredients as a welcome challenge for bartenders to weave complicated techniques into drinkable cocktails. It launched with the aim to bring together a little region/city/country on your table in a food-cocktail combo. You are served a cocktail, with classic flavours from a country, along with a bite-sized snack from the same region with complimenting flavours. The Burmese cocktail, for example, is served with a mini Tom Yum tart with kaffir peanut salsa and tamarind-flavored sago pearls. The cocktail itself is a tequila-based drink with distinct tamarind and kaffir flavors. The two work beautifully together.
What's the inspiration behind Serai?
The inspiration behind Serai was to create a travel bar where conversations flow over tipples as strangers become friends, and friends become family as in ancient times. Serai was known to be a tavern and it often served as a resting place to recover from the day's journey. It also served as a gathering place and a social spot to unwind, drink, eat, where strangers would come together to exchange experiences, and tales of their travels.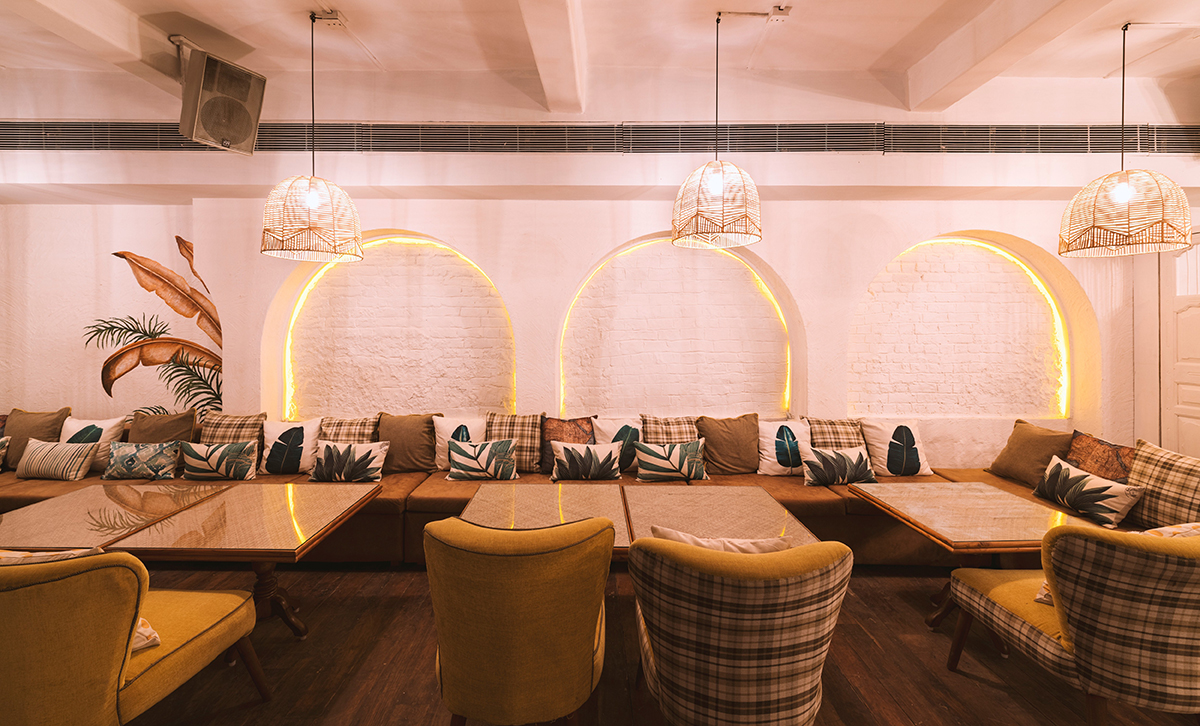 The interiors
Tell us about some of your favourite cuisines from around the world that have made it to the Serai menu?

The food at Serai is comfort and messy, yet gourmet and sexy. The dishes that made it to Serai menu have to be The 'Fritto Misto', our take on the favourite beach snack hailing from the Italian Riviera, is a crunchy seafood mix of fresh anchovies, shrimp, crab fritters served with samba and dried shrimp aioli. Not to forget the unusual savory (homemade) cornets filled with seaweed and tuna tartare and an option of classic avocado guacamole which was inspired by our travels to Japan. As far as the drinks are concerned, Serai is biased towards tequila. While the country is raging to the comeback of the classic GinTo trend, we make our natural flavours-infused tequila. The bar menu holds a designated selection for the agave liquor. Presenting a selection of 'Teq-Tonics' made with home infused tequila, served with tonic water. Spicy pimiento, coffee, strawberry and hibiscus flower are used as ingredients in the tequila infusions.
Tell us about the art and decor influences at Serai? How do you plan to keep it different from Olive?
The interiors have various influences of our team's travels: a hand-painted tropical wall, postcards from around the globe and quotes we find fascinating. The seating is fuss-free and the lighting, happy. If you see our crockery, you know that the edges aren't perfect, and wabi-sabi (wabi-sabi) is what makes the heart of Serai too.
Serai is akin yet distinct. Here is where the glitterati and literati come together. We are the ones who love cocktails, the sea and the fire, flowers and music, the cities and their ports, and the legends to be discovered. Our goal is simple: to provide a welcoming spot to enjoy a memorable cocktail, some great conversations, and deliciousness. Make a #SceneForSerai and come try for yourself.
Dhruv Oberio
Chef
Tell us about some of the signature dishes at Serai.
Our signature dish is Angle burger aka SE-XO, which is inspired by Greek goddess Aphrodite. This flavour of grilled shrimp patty, drenched with the house-made umami- filled bacon and shrimp XO (a spicy seafood sauce from Hong Kong) and wrapped in steamed brioche, is served with crispy pork skin Spanish chicharrón.
Tell us about the inspiration behind curating your menu for winter.
Since it's a travel-inspired bar, the major ideas have been taken from around the globe. We have created each dish with techniques/flavours profiles from various countries. The idea is to surprise your tastebuds by adding different flavours but, at the same time, keeping it familiar and comforting. For example, Japan X Mexico guacamole (Japanese-style recipe, which is comfort food), with Japanese seaweed (technique), is served in a cornetto made out of nachos.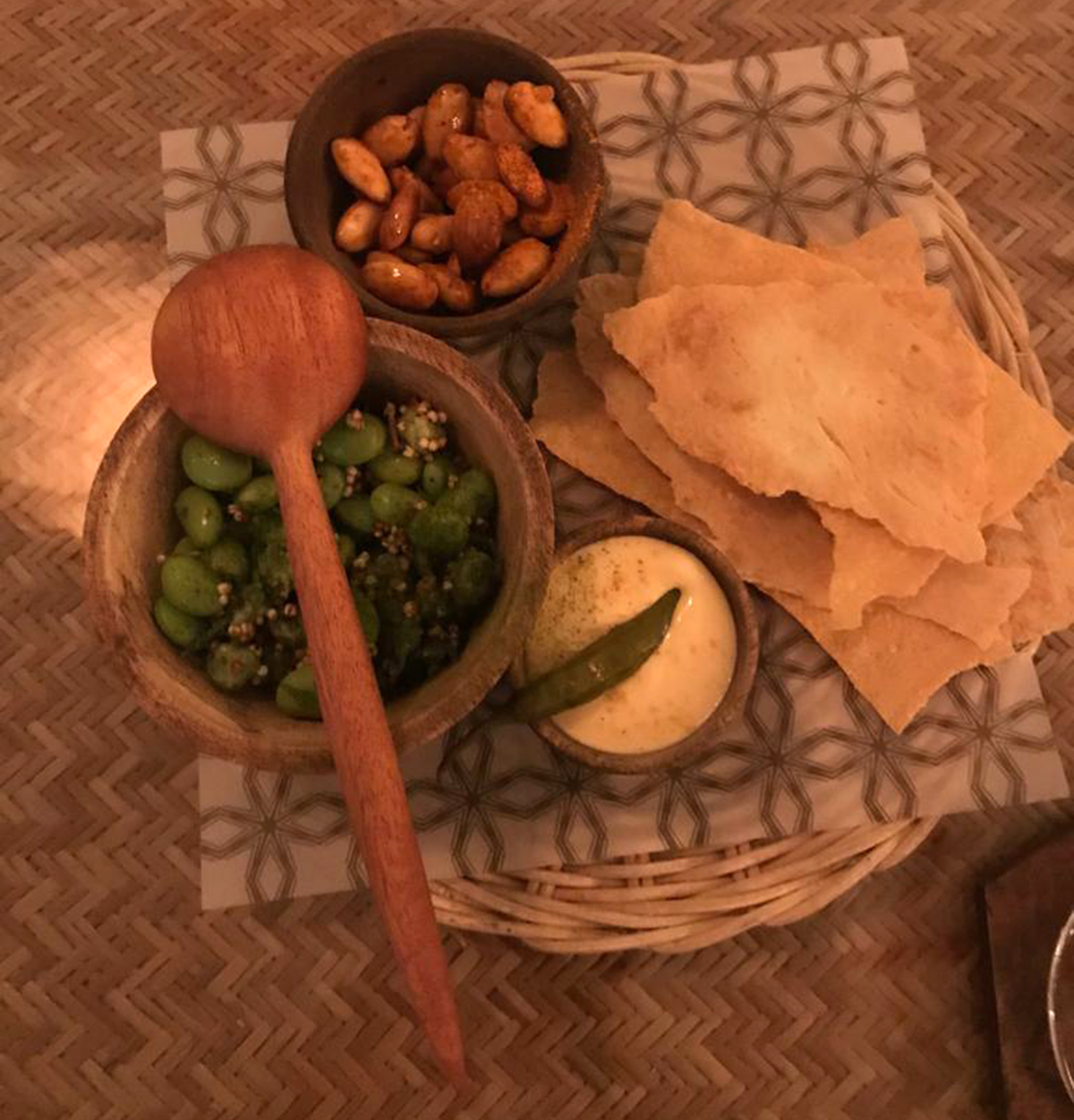 Plating and setting up the table is an important aspect of F&B in a restaurant. How do you plan to make it different for Serai?
We use handmade pottery with the old-age charm, wooden cutlery specially designed for serai, floral float (chameli in scented water) to give that elegant ancient touch. We also have the edgy card game (Deck of Revelations) which is an ice-breaker aka our in-house drinking game. As far as the fragrance is concerned, the room is scented with camphor wax which has a soothing aroma.
Some of your favourite food and drinks from around the world that have made it to the Serai menu?
I am a big fan of tequila and have always loved the flavour of tamarind. So, my pick would certainly be this concoction called "Tamarind & Kaffir" which is a part of our culinary cocktail selection. Sangria is another one that is extremely nostalgic and comforting for me as it reminds me of my Flamenco days in Spain. That nostalgia led to this ultra delicious sour with sangria. Lastly, flatbread is a favourite. It's exciting to add different elements inspired by China, India, Italy, such as duck and plum (Beijing), pachadi and burrata (Madras), truffle and cheese (Italy), tuna on turf (America).
Harish Chhimwal

Mixologist
How did you plan the cocktail menu?
The idea behind this particular cocktail menu was to bring kitchen into your cocktails. Handcrafted cocktails made with fresh culinary ingredients, tastefully paired with bite-sized pintxo. Sipping every cocktail at the bar is like taking a vacation — inspired by the team's travels across the world, especially Latin America, Asia and Europe. Tequila in its most inherent form is a celebratory spirit, bringing together a strong cultural connotation with elements of fun, vibrancy and culture.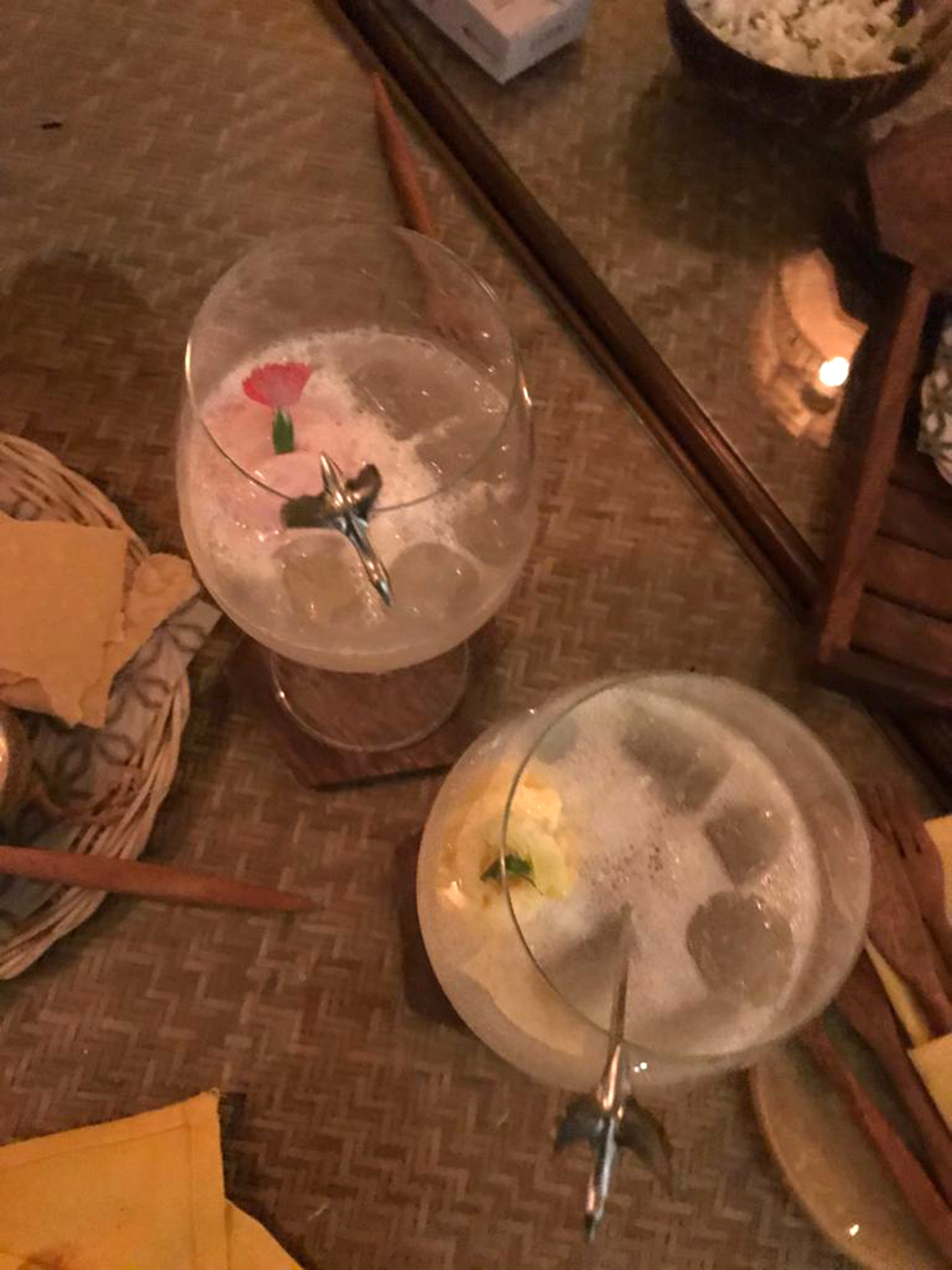 How did you go about pairing your signature dishes with the right kind of drinks?
What grows together goes together. It's important to pair foods of a particular ethnicity or region with flavours incorporated in the drinks. Ethnic/regional pairings are typically a match made in heaven, eg, our Pintxo with our signature culinary cocktail, Sangria Sour, is a "spherified" olive that comes on Olive toast. The reason why we chose that is easy because the agriculture and grapevines share the same terroir, so they naturally have flavours that complement each other.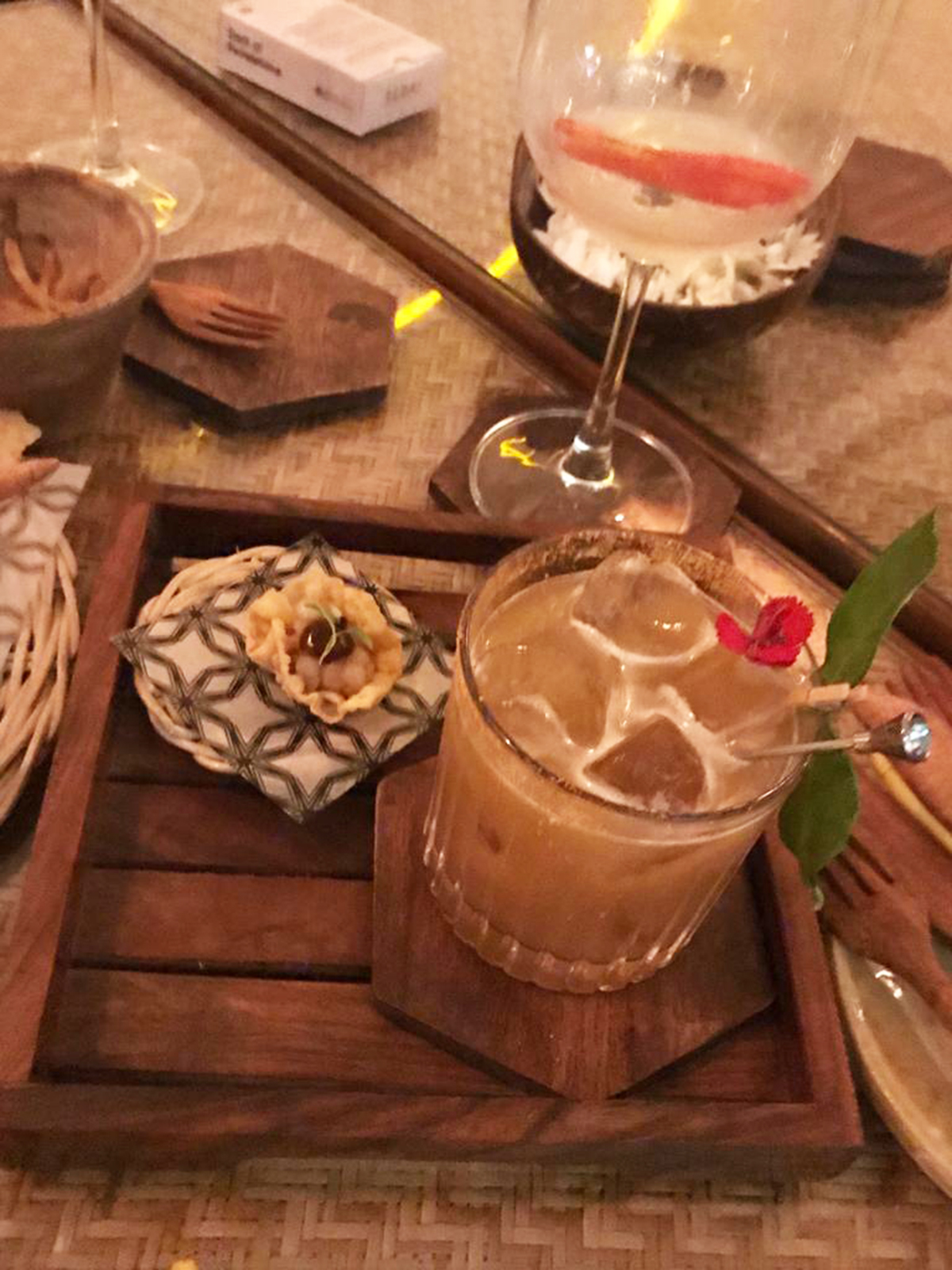 Which are the most well-received cocktails? And what makes them popular?
Sangria Sour and Passion Fruit & Gondharaj are two of our popular cocktails at Serai. Sangria anyway is everyone's go-to-drink and the sour element is what makes it interesting for the guests. As far as Passion Fruit & Gondharaj is concerned, we are proud of the fact that we source handpicked passion fruit directly from the farmers of Kodaikanal which makes it sustainable and Gondharaj, as the name suggests, is the king of fragrance in the citrus family. Therefore, both the ingredients come together to create a refreshingly flavourful and fragrant martini.
Donate Now
Comments
*Comments will be moderated