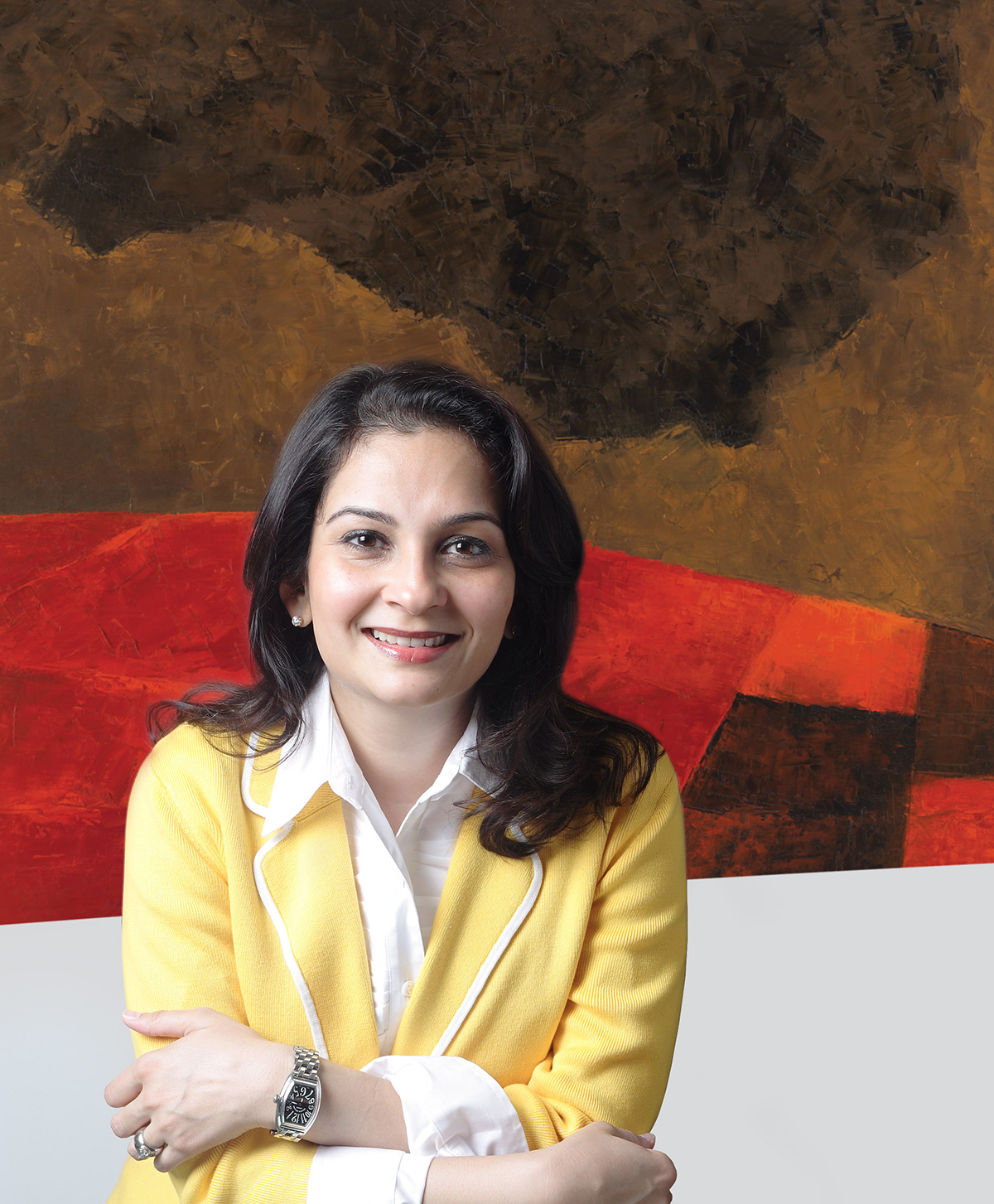 Minal Vazirani, co-founder of Saffronart. Photo courtesy: Saffronart
Minal Vazirani, co-founder of Saffronart, India's leading auction house with global footprints, on the art of auctions and the method of collecting art
Minal Vazirani founded Saffronart, India's leading auction house which has acted as a platform for fine art and collectibles, in 2000, along with her husband, Dinesh Vazirani. In its journey of nearly two decades, Saffronart has emerged as a bridge between the Indian diaspora around the world and the international community at large, creating several global benchmarks for online auctions.
Minal has been instrumental in growing Saffronart operations, helping the company formulate policies in areas of strategy, business development, technology and finance. She has also facilitated Saffronart's expansion — with footprints in Mumbai, New York and London — as well as its foray into new territories, including jewellery, textiles and other collectibles. Minal has curated, planned and organised exhibitions of Indian art in India and internationally.
Minal is a regular panelist and guest speaker at Indian contemporary art events as an industry expert, and has served several industry organisations. She has been on the board of advisors to the Friends of Sir JJ School of Art Trust and has co-chaired the FICCI committee on Arts and Business. Minal has also a fellow at the Aspen Institute's India leadership programme. She was also invited to contribute to the 2009 Art Asia Pacific Almanac to represent the trajectory of Indian art over the year. In 2005, Minal led a review of Saffronart's business when the Harvard Business School published a case study on the company. It continues to be studied by MBA students across business schools.
Minal received her MBA from INSEAD in France, where she received the Sasakawa Fellowship, and a BS in Chemical Engineering and Bioengineering with a minor in Art History and Indian History from the University of California, Los Angeles. Prior to founding Saffronart, Minal was a management consultant with Booz, Allen Hamilton in Mumbai. At Booz Allen Hamilton, the American management and information technology consulting firm which partners with public and private sector clients across the globe to solve their most difficult challenges, Minal worked across several industries in the US, South East Asia and India. She has been an active collector of Indian contemporary art over the last 20 years.
The Punch Magazine meets Minal at the inauguration of Saffronart's new gallery at Aravalli, The Oberoi, New Delhi, on February 9, ahead of the "Evening Sale" live auction which was held at The Four Seasons, Mumbai, on March 13. A preview of over 60 works by leading modern and contemporary artists, scheduled to be part of the "Evening Sale" live auction in Mumbai nearly a month later, were displayed at The Oberoi's newly refurbished banquet hall on the first level at Saffronart's new gallery space in New Delhi. They included works by Nicholas Roerich, Jehangir Sabavala, Bhupen Khakhar, Tyeb Mehta, M F Husain and F N Souza. 2018 marks Saffronart's return to The Oberoi. It had moved to The Claridges after The Oberoi's closure in 2016 due to renovation. Saffronart had first opened its gallery at The Oberoi, New Delhi, in 2011, with a landmark retrospective of works by modernist V S Gaitonde. In September 2014, Saffronart held its first live auction at the hotel which saw the sale of several important works of art by leading artists, including Jehangir Sabavala, F N Souza, Tyeb Mehta, Akbar Padamsee, S H Raza and G Ravinder Reddy.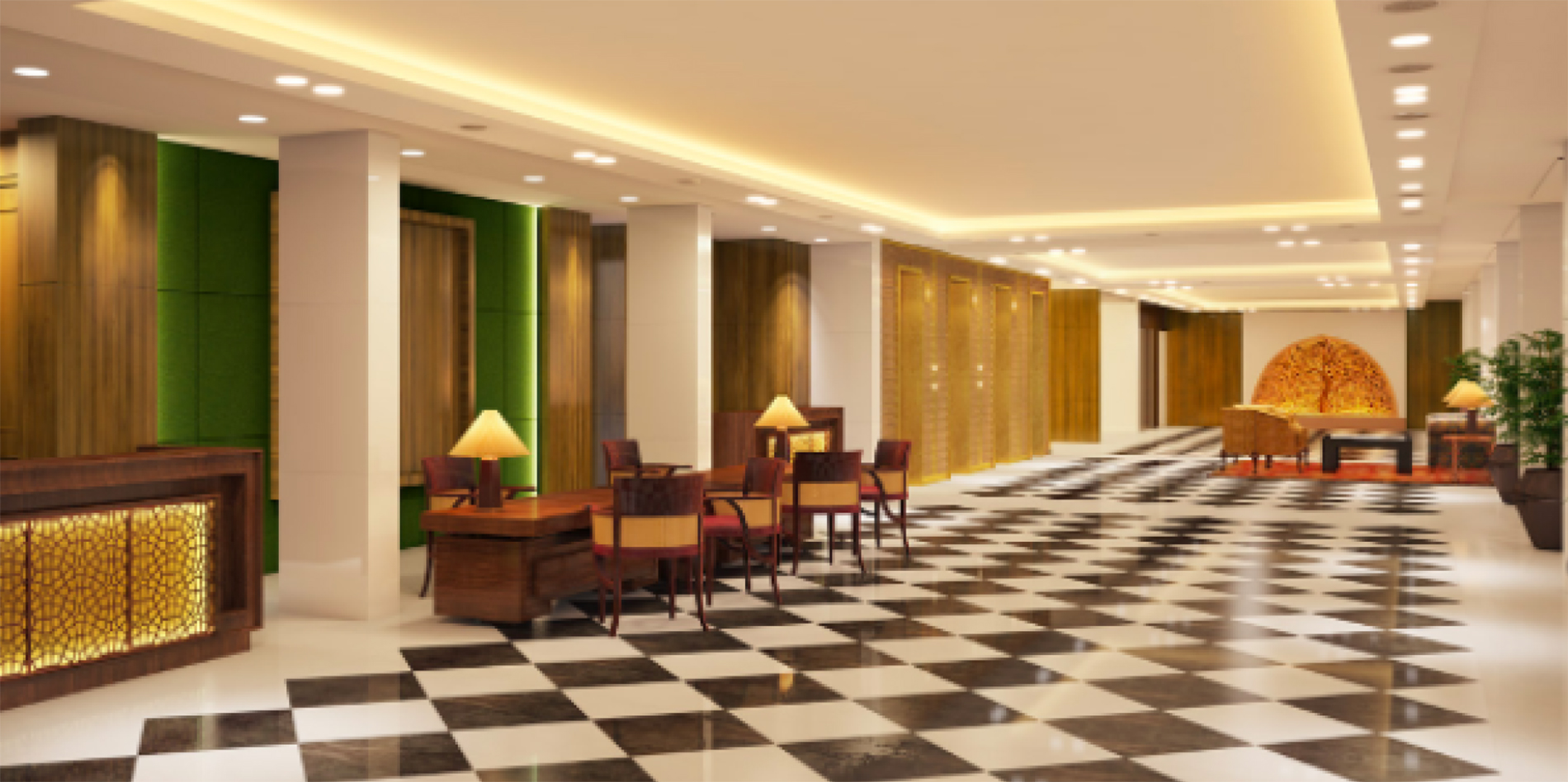 Saffronart's gallery at the newly refurbished premises of The Oberoi in New Delhi.
As art lovers trickle in and conversations flow at The Oberoi, Minal manages to speak to The Punch Magazine for a few minutes. However, our conversation is constantly disrupted by the hubbub of convivial chatter — of excited art enthusiasts and collectors. Today, the way we look at art is changing, Minal says. The old structures, she says, are falling apart, changing the way we buy or collect art. An art collector today is much more sophisticated and informed. "When we started in 2000, people said, 'You are crazy. Who is ever going to buy anything online, let alone art?'" she says, adding that online auctions of art have changed the paradigm globally. "There is much greater involvement that people have. It is technology that has allowed us to achieve this. There is a real focus on curating work, talking to collectors about it," says Minal.
She should know. As the founder of a firm at the forefront of some highly successful online and live auctions, accompanied by physical catalogues and preview events in cities like Mumbai, New Delhi, New York, London, Singapore and Hong Kong, she has her fingers on the pulse of art collectors around the world. These auctions allow bidders around the world to participate simultaneously in exciting sales.
Eight years after it was started, Saffronart held its inaugural sale of fine jewels and watches in October 2008, adding a new dimension to its market presence.
Since December 2011, Saffronart has offered Indian antiquities, including sculptures, artefacts and miniature paintings on its auction platform, in auctions conducted by Collectibles Antiques India Private Limited. In 2012, Saffronart held its inaugural auctions of Modern & Impressionist Art, Carpets & Rugs, Folk & Tribal Art, Art Deco and the Art of Pakistan, followed by its first Travel & Leisure auction in 2013. In the same year, it held its first Live Auction in Mumbai, "Francis Newton Souza: Works from the Collection of Keren Souza Kohn", which combined room, online and phone bidding. This was followed by two live auctions of Modern and Contemporary Indian art in February 2014 in Mumbai. It recently held its 100th auction and its first live auction in Delhi.
In this interview, subsequently completed through email, Minal talks about the "Evening Sale" live auction in Mumbai, the art of collecting, the role of technology in facilitating these auctions and propelling sales, the synergy with other art galleries and the highlights of Saffronart's "Classical Indian Art" and "Folk and Tribal Online Auctions" scheduled for April and summer online auction to be held in June this year. "Collecting is a very personal journey and is not one that can be decoded. It is a living, breathing part of a collector's life and over time, one's sensibilities change, the focus of the collection may sharpen or may become more broad-based," she says, adding that collectors often respond to a particular artist's work and choose to build depth by acquiring works across the artist's oeuvre and lifetime. Excerpts from the interview:
The Punch: Let us begin with the "Evening Sale" live auction which was held at The Four Seasons, Mumbai, on March 13. It saw over 60 works by leading modern and contemporary artists go under the hammer, including works by Nicholas Roerich, Jehangir Sabavala, Bhupen Khakhar, Tyeb Mehta, S H Raza and F N Souza. There were also some surprises in the sterling and relatively little-known works by Sadanand Bakre, A A Raiba, A A Almelkar, K H Ara, KG Subramanyan and Meera Mukherjee. For this sale, you were able to source some rare works which were hitherto part of private collections. It registered an impressive sale of 80 percent lots, aided by the overwhelming demand for Indian modernists. What have been the greatest takeaways from this sale?
Minal Vazirani: This auction featured a tightly curated collection of works, several of which were from private collections and had never been seen before. The strong percentage sale underscores the diversity in the catalogue, indicating that there were works which fit a wide range of collections and buyer preferences — from the Bombay Progressive Artists' Group to the Bombay School, and earlier to the Bengal School. For modern works in particular, since these are on resale, auctions form the cornerstone of the market and the focused catalogue attracted strong bidding across the room, on the phone, online and through our mobile application.
The Punch: How can one decode the mind of a collector today? What do you think shapes his or her decisions to go for a certain work or artist?
Minal Vazirani: Collecting is a very personal journey and is not one that can be decoded. It is a living, breathing part of a collector's life and over time, one's sensibilities change, the focus of the collection may sharpen or may become more broad-based.
Collectors often respond to a particular artist's work and choose to build depth by acquiring works across the artist's oeuvre and lifetime. However, the interests of some collectors are more broad-based and they prefer to collect along movements, schools or work towards a thematic collection. Often, collector's decisions are based on acquiring art that is significant not just for its aesthetic value, but also for where it fits in the fabric of history and culture. The seasoned collector may identify how a specific work can be situated within the spectrum of his or her collection. Collectors continually expand on what they know — they keep themselves updated by reading, by speaking with experts, engaging with other collectors and by visiting art galleries, museums and auctions.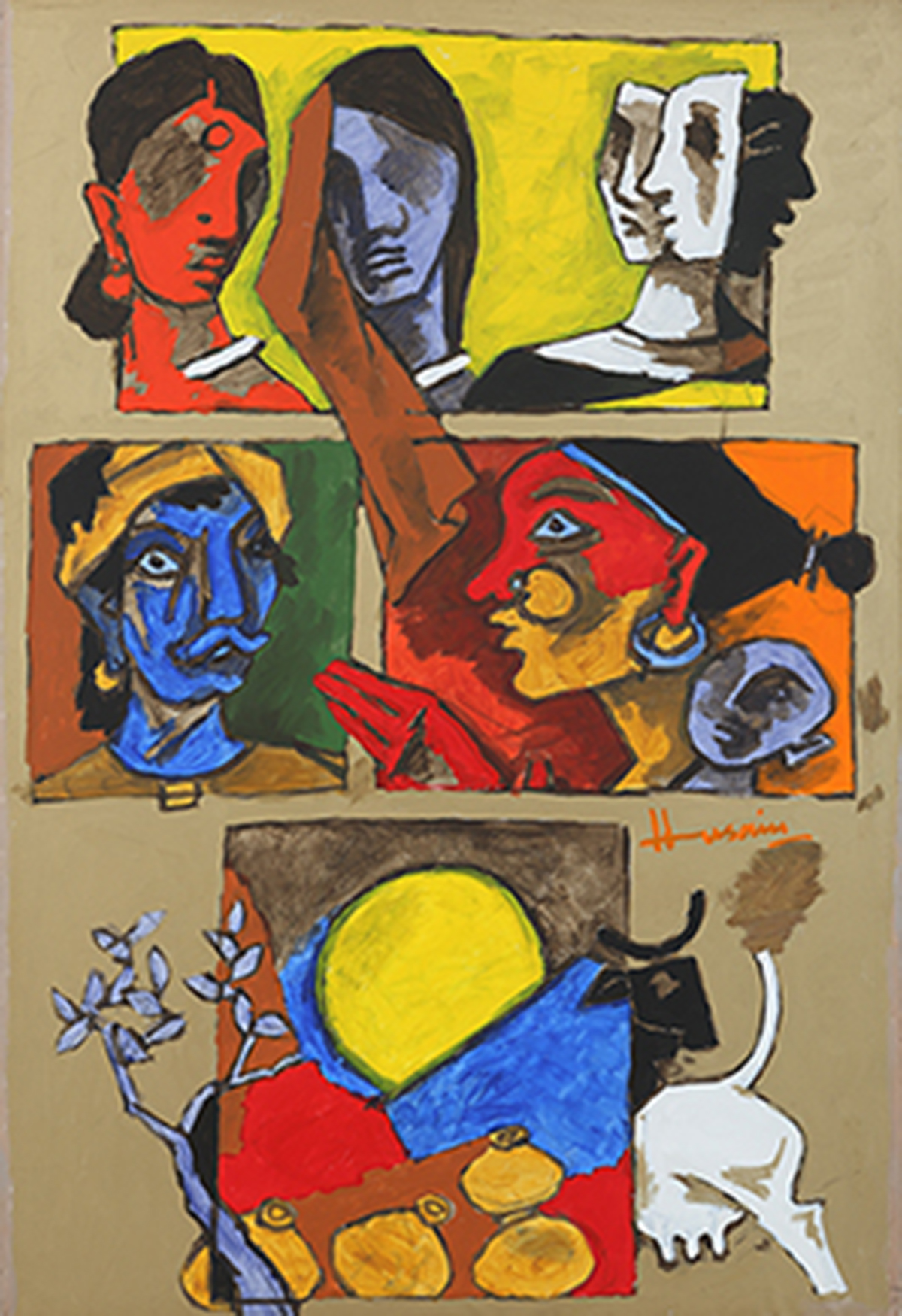 M F Husain's Untitled was displayed at the preview
The Punch: Saffronart started as an online auction house which has gone on to have physical exhibition space. From your initial focus on art, you have also been quite eclectic and have diversified into jewellery, watches, antiquities, prime properties and carpets and collectables like vintage cars, etc. How do you look back at the journey of nearly two decades? Has this diversification held you in good stead?

Minal Vazirani: In today's highly connected world, not having information seems impossible, but when we launched in April 2000, the art market, not just in India, but globally, carried a veneer of opaqueness. Saffronart brought a measure of clarity by providing buyers with the ability to search information, view thousands of works of art, compare published prices and complete purchases of art instantly with delivery to their doorsteps. This information was placed, literally, at the fingertips of buyers, empowering them to make decisions.
That ease of access and transparency of pricing has paved the way for Saffronart to expand as a company to being a full-service auction house across categories. We now work with several categories of collectibles, including art, jewellery, watches, textiles and books. This wide repertoire has allowed us to cater to a broader range of collectors and offer them the opportunity to acquire pieces that have been researched and vetted. Like our beginnings with art, the other categories now have Saffronart as a resource to open up other markets to a greater level of transparency and therefore ease of decision-making for collectors.
The Punch: Does technology help propel sales? What are the various ways an increasing reliance on the digital form can be harnessed to promote art and take it to untrodden territories?

Minal Vazirani: During our first online auction in December 2000, it was apparent that this platform had aggregated bidders globally, allowing them to review comparable prices for works previously sold, read condition reports, and research artist information prior to entering a bid. This new format of online auctions created a paradigm shift in the approach to art auctions, resulting in a market growth in excess of 300 per cent over the subsequent two years.
This scaling-up of the art market is partially the result of the process of public online auctions — they eradicate barriers that limit buyers within their physical location and provide a global marketplace with consistent pricing benchmarks across geographies. We pushed the envelope and launched Saffronart's auctions on a mobile platform, the first one globally to provide live bidding, almost 8 years ago. Ever since, viewing images and making purchase decisions on the go has become de rigueur.
In fact, last year, when Hiscox and ArtTactic released their 2017 Online Trade Report, they noted an encouraging trend in online art sales. Observing that 63 per cent visitors spend 10 minutes or more per visit browsing art online, they estimated that nearly half of the existing art buyers around the world would buy more art and collectibles online from 2017-2018. With users becoming increasingly comfortable buying art online at higher price points, enabling technologies are the way forward to expand reach.
The Punch: What kind of synergy do you have with other private galleries?
Minal Vazirani: Saffronart serves as a platform for access and collaboration across the art ecosystem. During our initial stages of growth, we partnered with galleries in Mumbai, Delhi, London and New York to hold large-scale art exhibitions. These exhibitions reached a wider audience than what would have been possible with a physical exhibition.
The Punch: What kind of interest do you witness in antiquities, miniatures, installations or decoratives? Do they end up fetching the right prices?
Minal Vazirani: We have noticed an increased interest in classical sculptures and miniatures in recent years, which follows from tightly curated sales and well-researched catalogues. Our auctions facilitate a crossover of modern and contemporary art collectors into collecting miniatures and sculptures, and vice versa. The decisions to acquire traditional art forms and new media can be influenced by the way they interact with one another, and with the space they occupy. The form and line seen in a painting by a modern artist can echo that of a miniature or sculpture. For instance, both F N Souza and M F Husain were deeply influenced by Gupta sculptures following their visit to the India Independence Exhibition at the Rashtrapati Bhavan in New Delhi in 1948. Similarly, the work of contemporary artists Rashid Rana and Shahzia Sikander is also deeply influenced by miniature painting.
The Punch: Today, a growing number of art fairs and biennales have redefined the way we engage with art. How has this proliferation impacted the market? Do you see more willingness among buyers to settle for a relatively little-known artist purely on the merit of a particular work?
Minal Vazirani: Art fairs, biennales and other such large-scale events bring together the art community at large, including new and established collectors, dealers, gallerists, artists, designers and architects, among others. The cross-disciplinary engagement offers a unique opportunity to learn from each other, discuss the market, explore art, and delve with more confidence into the acquisition process.
The increase in fairs makes attendance more accessible to different geographies. However, it also has the opposite effect — allowing visitors to view art from all over the world in a single venue. This format has replicated the ease of access of online platforms in the physical world.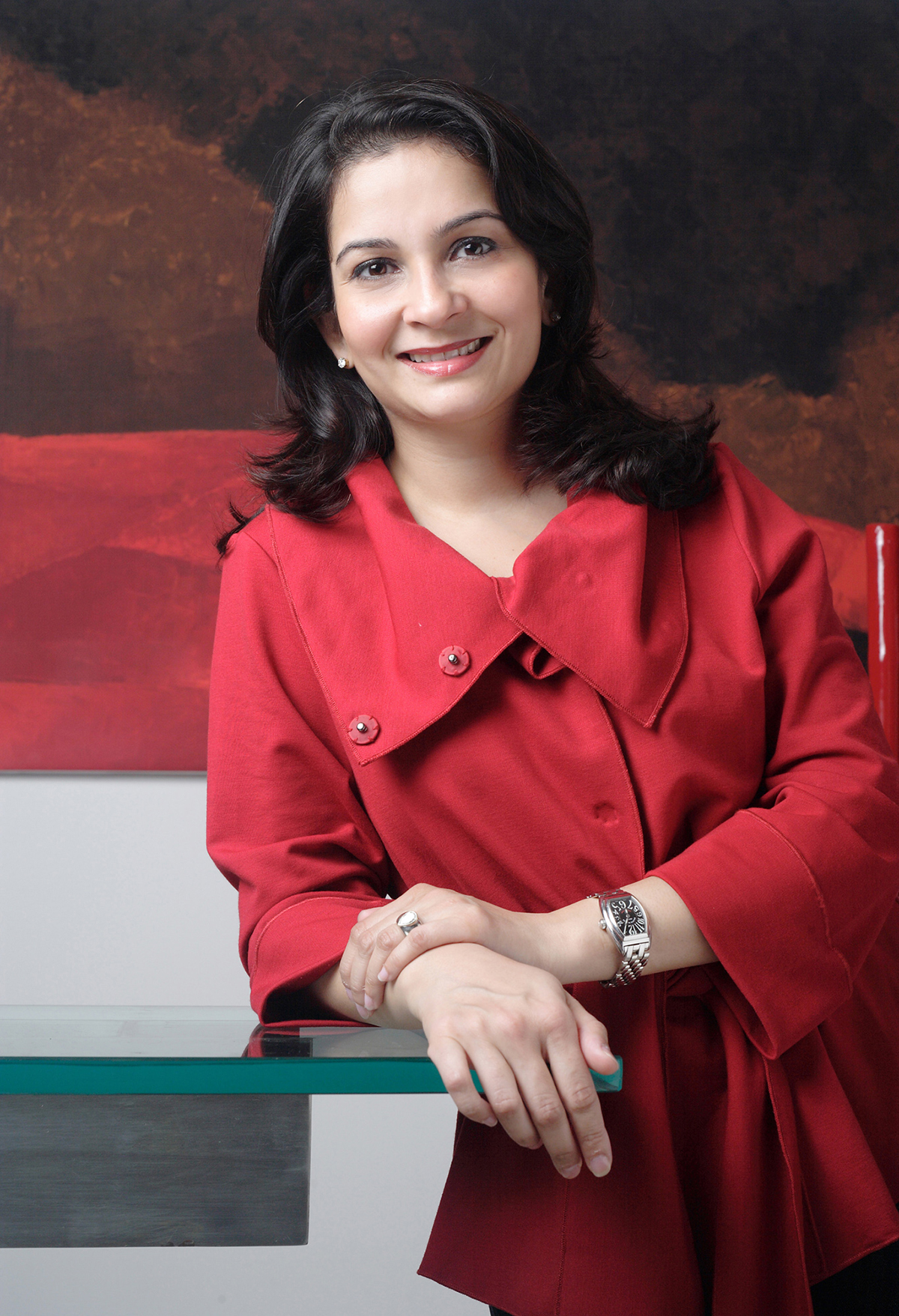 The Punch: What advice will you give to art aficionados yearning to have a decent collection? From the collector's point of view, what are the latest global trends?
Minal Vazirani: Over the past few years, South Asian art is finally receiving the recognition it has long deserved. Collectors may already be familiar with the large-scale retrospectives of Indian art organised by leading museums around the world, with Bhupen Khakhar at the Tate, Nasreen Mohamedi at the Met Breuer, and V S Gaitonde at the Guggenheim. These exhibitions have played an important role in shaping tastes and interest in Indian modern art.
Younger artists are also gaining recognition, which is an encouraging nod to their achievements. The Met Fifth Avenue has recently opened an exhibition of sculpture by Ranjani Shettar, which is also the first solo exhibition at the museum by a living Indian artist. In keeping with the work that Ranjani does, conceptual art and installations across media are also gaining increasing popularity among collectors in their homes, and are not restricted to museums or galleries alone.
The Punch: Could you also tell us about the highlights of Saffronart's "Classical Indian Art" and "Folk and Tribal Online Auctions" scheduled for April and summer online auction to be held in June?
Minal Vazirani: Saffronart's upcoming auctions, "Classical Indian Art" and "Living Traditions: Folk and Tribal Art", are now a regular feature of our auction calendar. We have expanded the range of works we usually offer in both auctions. For "Classical Indian Art," we have sourced exceptional Patna School paintings and sculptures whose importance is underscored by a selection of rare books on the subject of Indian antiquities. Among the sculptures on auction are two standout pieces which are exquisitely carved — a 11th-12th century Vishnu Head from Central India (lot 74), and a circa 10th century sculpture of Vamana from Rajasthan (lot 52). Collectors can look forward to a fine selection of Company School paintings by Patna artists Hulas Lal and his descendant, Bani Lal. Company School paintings are of historical and academic significance, as they mark a transition from the court arts to modern art. "Living Traditions" includes paintings, masks and embroidery that encapsulate the stories and traditions which have survived several generations among India's indigenous communities.
The Summer Online Auction is Saffronart's flagship online auction of modern and contemporary art. This auction will feature several important artworks while refocusing our efforts in reaching collectors around the world through our online and mobile platforms.
Donate Now
Comments
*Comments will be moderated