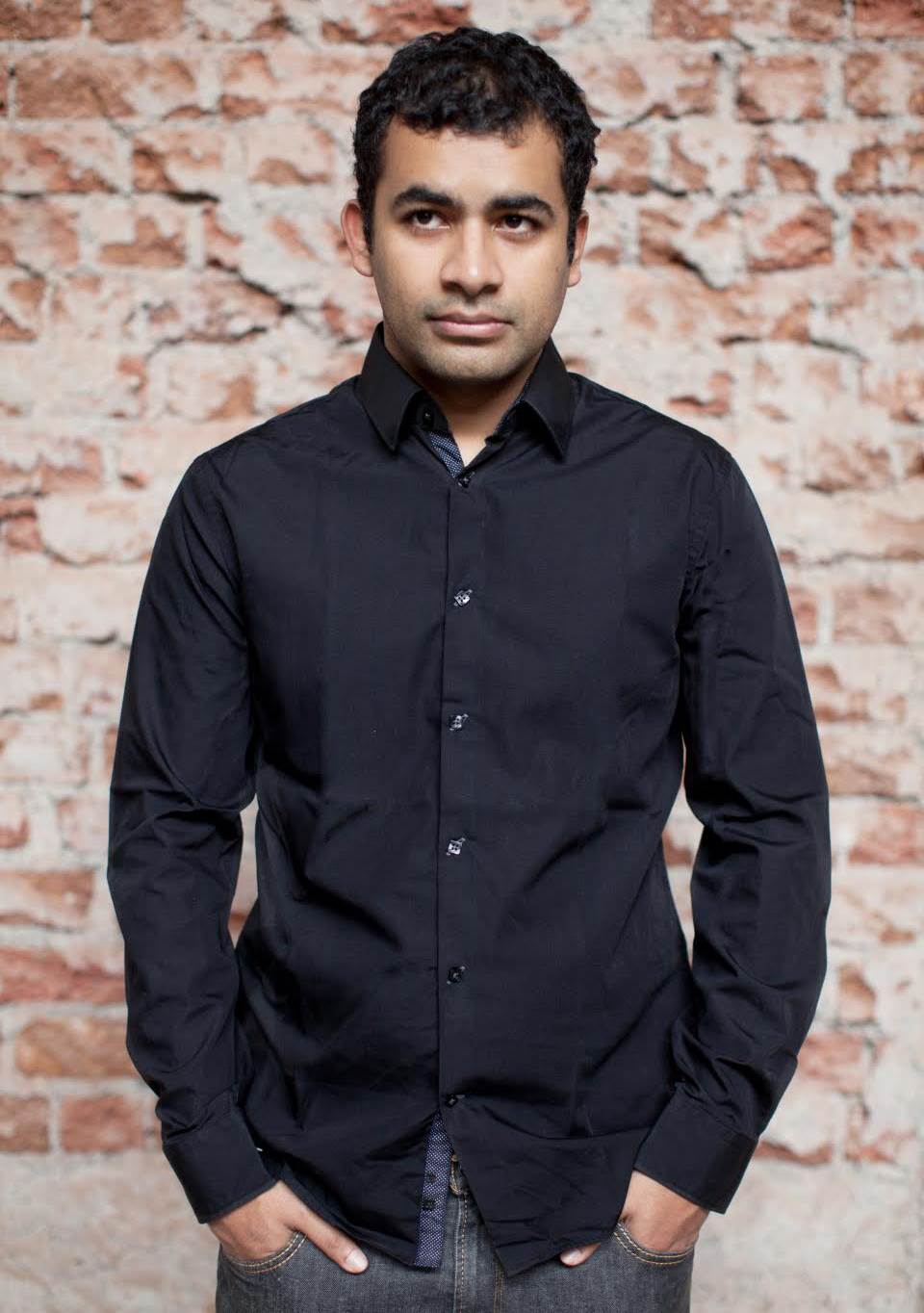 Vijay Nair. Photo Courtesy: OML
Vijay Nair is the founder of India's biggest indie music and comedy management company
Only Much Louder (
OML), which is worth over $10 million. His company is behind many successful music and comedy programmes — The Dewarists, MTV Tripping, AIB Roast and Stage42 (headlined in the past by the likes of Russell Peters).
Nair has brought a revolution in the live entertainment scene in India.
Bacardi NH7 Weekender
, organised by OML, is an annual multi-city music festival that has become one of the most popular and successful festivals. The first edition of the festival was organised in 2010. The festival, held between October and December, currently travels to five cities; Pune, Delhi, Bengaluru, Kolkata and Shillong and sees an annual attendance of over 1,00,00,000 fans across the editions.
Nair has played an important role in making the independent music scene in India prominently visible.
Nair's career started at the age of 15, when he worked closely with India's youth-targeting ventures such as Procter & Gamble's web portal Masti.com, and the only bustling indie music webzine in the country back then, Gigpad.com. While the nature of jobs changed, music was always at the centre of them all, which then led him to drop out of college at the age of 18 to start managing leading Indian indie bands, including Pentagram, Zero, Pin Drop Violence, and others. This move led to the beginning of OML — India's first artist management firm for Indian indie bands — in 2002.
Today, OML Entertainment comprises live events in music, comedy and alternative culture, digital and TV content, artist management across a diverse spectrum of the arts — music, comedy, storytelling, and much more. Apart from this, OML also runs its own ticketing and technology platform, Insider.in, a curated lifestyle platform that gives access to a handpicked selection of events.
For Nair, booking headliners and acts is an art. He says there's not much entrepreneurship happening in the creative industry and adds that at OML, there is definite interest and motive in discovering new bands and putting them out there. Excerpts from an interview:
PUNEET SAMTANI: Where and how did your journey begin?
VIJAY NAIR: About 16 years ago, I started with managing bands while I was working with some other companies that were organising concerts in Mumbai. My first major focus was on managing bands. I was working with them. A big part of the business was booking them for concerts. While doing so, I'd always see how to do these concerts better. I was obsessed with finding out what it was like to do a big event.
The love of concerts really started when I was booking bands. Before that, I hadn't gone to many concerts. Since then, it has been focused around taking Indian bands all over the country to bringing international bands to India. One of the major reasons behind the scale of concerts we do is that I looked at huge music festivals abroad, especially Europe. It was very inspiring.
I have no background in music. Forget indie music, I was not much into music in general. I didn't grow up listening to music as a big part of my life. I started listening to bands when I was 15 or 16. Before international bands, I started listening to Indian bands. That's how I got into it more seriously. For me, my journey has been about building a business and the love of doing that as opposed to just the love of music itself because music came in after I started the company. I wasn't a major music connoisseur before that. I was a fan first in terms of what I was doing and I just wanted to work and get something done.
PUNEET SAMTANI: Were there people around you looked up to as your role models?
VIJAY NAIR: Not at all, actually. I didn't know anything about the industry. I didn't know music, I didn't know the music business, I didn't know who to look up to. So, I didn't have any role model when I started out. I just met some really good people like Vishal Dadlani. He was one of the first people I started working with. He's been very influential in many of the things that I've done. He's the first person you can call in if you have a bizarre idea: he'd fund it or help you get fund for it. Early on, some artists and musicians I worked with were very helpful. One person who definitely helped me a lot in my early days was Subir Malik, who used to manage Parikrama. He is an exceptional human being and I really looked up to him. He definitely influenced me at that point of time. It was good to have him as a partner and a friend. Before my music business, there was someone who was close to being my mentor. He was Anurag Srivastav, who is now also an investor at Only Much Louder (OML). He's always been there to give advice. Even Ajay Nair, my elder brother, who's now a business partner, was somebody who has been instrumental in the decisions I took and the directions I followed.
PUNEET SAMTANI: Was it your passion to promote independent rock music from India that made you drop out of college?
VIJAY NAIR: I didn't really have the passion for rock music as such and I hadn't listened to it till I started managing bands. When I started managing bands, people in those bands used to lend me music and I started listening to it more and more, but I wouldn't say that the passion to promote music made me drop out of college. I just wanted to do something of my own and felt this was the thing to do. That's the only reason I dropped out and started working on my project. So, it was a passion for doing my own thing and being independent.
When I dropped out of college, my plan was to do this for a year and then come back and finish my degree. I didn't think this was my career choice. It just happened and I went along, but once it took off, there was no going back. It was very hard to go back to college and finish a degree. It just didn't make any sense to do that. So, my decision to drop out of college wasn't a planned move. It was only after 4 or 5 years that I realised that this can be a legitimate business, something I could really do. I didn't really see it happening as soon as I dropped out. My family wasn't against my choice; they let me be and let me do this because I was working and not wasting my time. That definitely helped to keep it going. When I started, it was just me. There were no collaborators till about 2007. I had a couple of people working with me on and off. But around 2006-2007, it started growing digitally. It was then that I started getting more people and building it from there, but until then, it was largely just me.
PUNEET SAMTANI: How did the idea of Bacardi NH7 Weekender germinate? How challenging was it and how did it finally take shape?
VIJAY NAIR: The idea of NH7 Weekender started much before the name, NH7, came to us. In 2006, I went to Glastonbury Festival in Europe. It showcased what a music festival is really like and it was very inspiring. I had never seen a festival of that scale and I was obsessed since then to do a festival like that in India. It brewed in my head for a couple of years. In 2008-9, I started making the effort to put it together. It was only in 2010 that we could organise the first edition of the NH7 Weekender.
By then, I had worked with bands across the country, across genres. So, the key was to put to use my network and the experience that I had gained over 8 or 9 years to mount a large music festival. Without having worked with those artists for 8-9 years and without having seen the festivals abroad, I don't think it would have really happened. Two people who were instrumental in giving shape to NH7 Weekender were our co-founders, Stephen Budd and Martin Elbourne, best-known for booking the Glastonbury Festival. Stephen and Martin used to manage a bunch of bands in the UK. They helped put together the artistes for the first time.
There is a story behind the name, NH7. We had a website even before the festival happened and we were looking for a name for the website. I was travelling from Pune to Mumbai, driving down the highway and watching the milestones. It was then that the name, NH7, came to me. I knew it's something that connected south with north of India in the earlier times when it was called something else. The name struck and since the domain name was available too, we were happy to use it.
PUNEET SAMTANI: How far have we come since the first edition of NH7 in terms of gear, line-up, sponsors, audience, bands and the choice of music?
VIJAY NAIR: I think we have come very far. At the same time, it's pretty much the same in terms of what we had intended it to be. There is the same kind of vibe and the same genres of music. In terms of line-up, there is a lot more that is going on. In the recent times, the scale has become bigger. We never thought we'd have such huge acts, like AR Rahman and Steven Wilson, coming to the festival. In terms of sponsors, they have been the same since we began. And they will probably be the same for the next few years.
Bacardi has been a partner for NH7. They have the same role in bringing it alive as OML. It's good to have one partner who is consistent in helping to build it up. In between, there were a lot of sponsors who came in and went out. Bacardi and Red Bull are the two partners who have remained with us for a long time. In terms of scale and the number of people coming, it has grown quite significantly bigger; it's now more complex as well. The audience has increased 30-40 times since the first edition and that is quite significant.
We go year by year and see which headliner to get. Booking headliners and acts is an art. We need to see the bunch of big acts available on the same weekend that would be willing to travel to India. Once that happens, we programme the rest of the Indian line-up. We have a team which does that so I don't get involved with it as much on the ground. Anuj Gupta and Debayan Deb are in the programming team. It's their job to look at the new bands throughout the year so we keep getting new music. There are many bands that send us entries. We listen to everything and pick from them. Each stage has a different sound and we have to know who will be the main headliner for each stage.
PUNEET SAMTANI: How do you go about finding new bands and providing a platform to them? Do you have your own favourites?
VIJAY NAIR: About 50-60 percent of acts every year is actually playing for the first time. We pick a lot of new acts. For example, about 60 percent acts who played at NH7 Pune played for the first time ever. We constantly look at new bands. I don't do it from the point of view of supporting newcomers. I think that's very patronising. We want new bands to be discovered at the festival because that adds to its vibe. There is definite interest and motive in discovering new bands and putting them out there.
The bands that I have absolutely loved are
The Staves,
Manganiyar Seduction, Seun Kuti,
Steven Wilson
and Amit Trivedi. They all are a discovery in terms of what they can play. Honestly, there are lots of bands we pick because we are their fans as well.
PUNEET SAMTANI: How has the audience evolved over the years?
VIJAY NAIR: It's a very different audience now. There are lots of different people who come every year since it has become much bigger than what we thought it would. A majority of the audience want to discover new bands and listen to good music. So it's easy to deal with them. We never had a troublesome audience in any part of the festival. Of course, it has even expanded to multiple cities. We started in one city. But now while Pune and Shillong have become the mainstays, you have smaller editions happening in other cities. Altogether it will go to about 10 cities. Each city brings in different audience, but Shillong and Pune are at par in terms of the enthusiasm and the sheer number of people who attend.
Other cities where it is held include Bengaluru, Delhi and Kolkata. We have done the big editions of the festival in Hyderabad and small editions in many cities — Mysore, Jaipur, Nagpur and Pondicherry — last year to give people a taste of the festival and also for us to see what kind of audiences are there.
Page
Donate Now
Comments
*Comments will be moderated