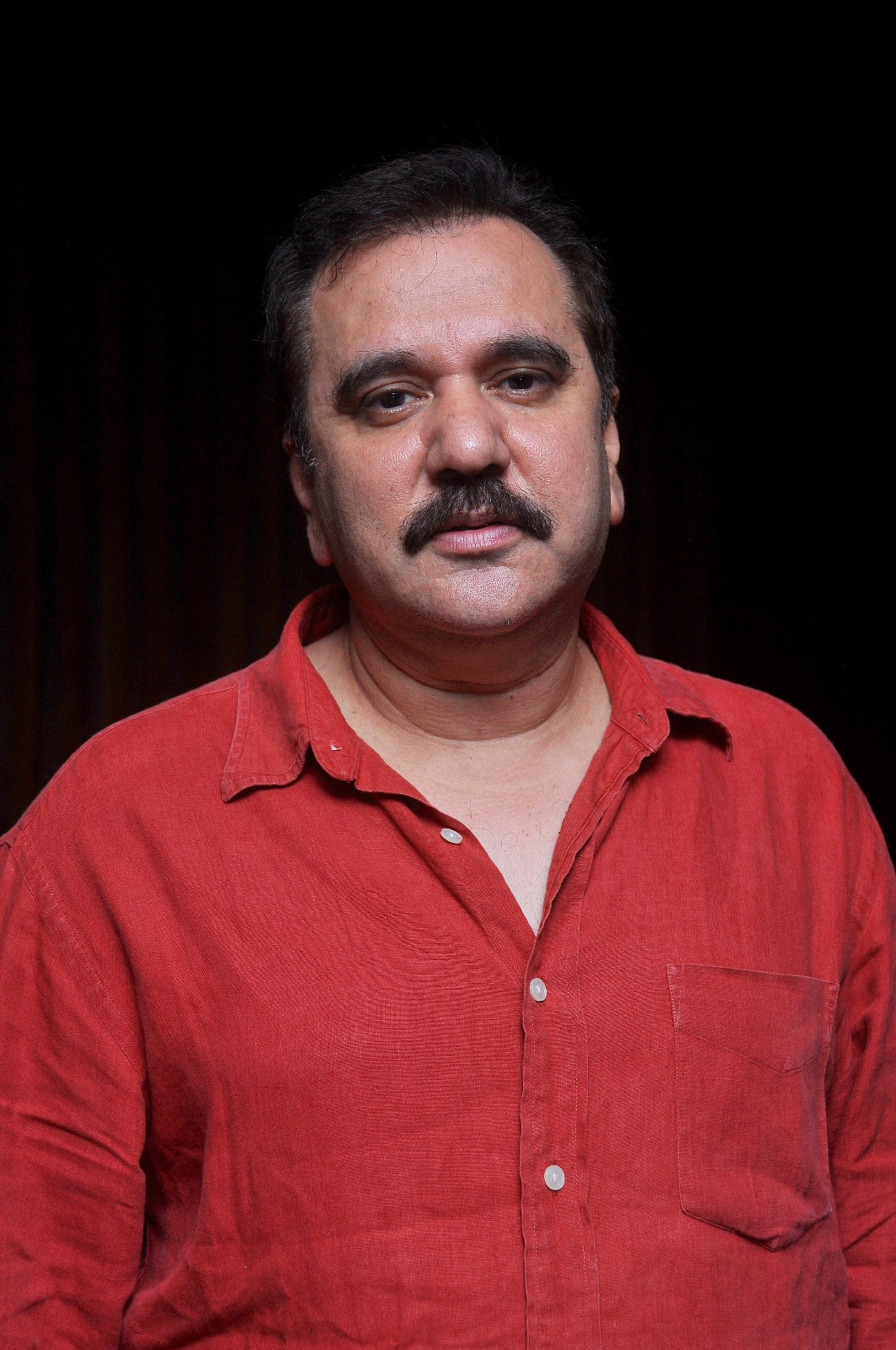 Feroz Abbas Khan. Photo courtesy:Shapoorji Pallonji
Feroz Abbas Khan on Mughal-e-Azam, a musical based on K. Asif's cult classic, which was mounted in Delhi in September
One of the timeless epics of Indian cinema, K. Asif's Mughal-e-Azam (1960), which has been adapted into a musical play, travelled to New Delhi in September after running to packed houses in Mumbai. Directed by Feroz Abbas Khan and jointly produced by the National Centre for the Performing Arts (NCPA) and Shapoorji Pallonji, which had also produced K. Asif's film, the play replicates the grandeur and the splendour of the Mughal era on the stage, which is a feat in itself.
The Broadway-style musical, which was mounted at the Jawaharlal Nehru Stadium, was in sync with the opulence and the legend of the film starring Prithviraj Kapoor, Dilip Kumar and Madhubala that resonated with cinegoers of all hues. The scale was monumental: about 200 lights illuminated the stage; about 350 odd crew members went about putting their best foot forward, quietly. Singer-actors stole hearts with their enactments and live singing and dancers got into their form to put together a show that drew thunderous rounds of applause from the audience.
The musical brought together an interesting cast of professionals who ensured that it didn't disappoint legions of people with memories of the film still fresh in the chambers of their hearts. The production featured lighting design by two-time Tony Award nominee David Lander, costume design by Manish Malhotra, choreography by Mayuri Upadhya, sound design by Richard Nowell, projection design by John Narun and background score by Piyush Kanojia. Deepesh Salgia of Shapoorji Pallonji was the creative and strategic vision behind the production.
Feroz Abbas Khan, who has directed plays such as Saalgirah, Tumhari Amrita, Salesman Ramlal and Kuch Bhi Ho Sakta Hai, is no stranger to the finer nuances of stagecraft. He revels in it. Theatre is his home. He belongs to it. And that is why, in between stints with the big screen — Gandhi, My Father (2007) and Dekh Tamasha Dekh (2014) — he keeps coming back to theatre.
Mounting Mughal-e-Azam, therefore, is homecoming to Khan, albeit its scale means that it's a grander homecoming, different from the quiet charms of, for instance, Tumhari Amrita, an adaptation of A. R. Gurney's play, Love Letters (1988), with Shabana Azmi and Farooq Sheikh among its original cast, which keeps travelling to different cities and winning hearts, with different set of protagonists.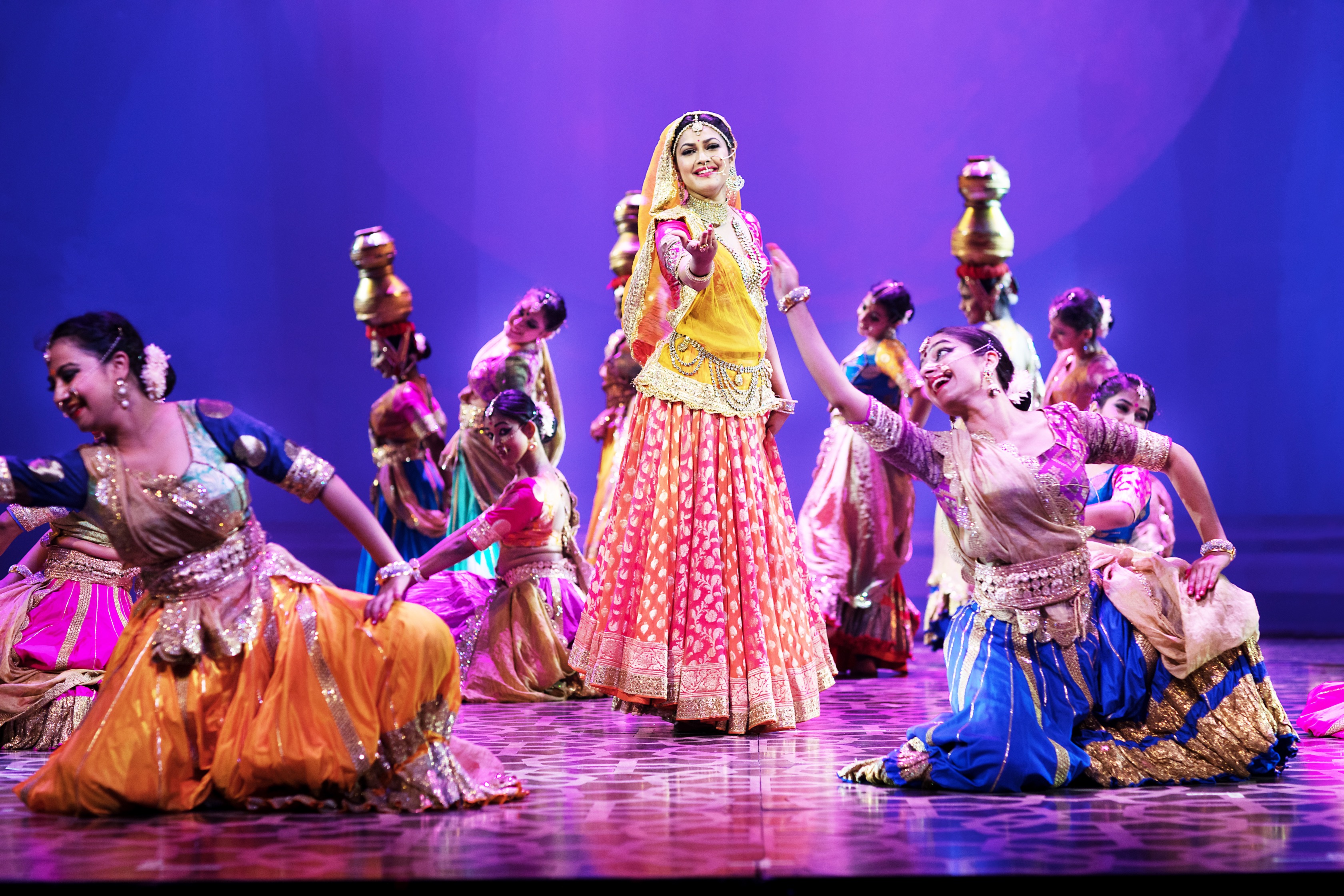 A scene from the musical Mughal-e-Azam. Photo courtesy: Shapoorji Pallonji
When The Punch meets Feroz Abbas Khan moments before the show is set to start, he is on his toes. Hundreds of men and women are quietly working in the backdrop, with actors-singers and dancers fine-tuning their performances, technical hands running around to get everything right; they all need Khan for something or the other. When Khan finally manages to extricate himself from the melee and sits down for the interview, he is an island of calm, betraying little of the edginess he had shown moments before, guiding actors, issuing instructions.
As we sit and talk, strains from the musical waft into the media room. Anarkali, played by Priyanka Barve, is singing, "Jab pyar kiya to darna kya, jab pyar kiya to darna kya". But Khan, amid this entire sensory extravaganza, is a picture of repose.
When we finish the interview, he gets up and gets into the Mughal-e-Azam mode again, telling the publicity in-charge, "Ab ye khatarnak khel khatm karo (Please stop the dangerous game now)", borrowing an actor's line from the musical who pleads with Salim (played by Dhanveer Singh and Syed Shahab Ali) to stop getting involved with Anarkali (Barve) or else invite the wrath of Akbar (played by Nissar Khan).
Excerpts from the interview:
The Punch: To begin with, how did this the production of Mughal-e-Azam the musical take shape?
Feroz Abbas Khan: It just happened in two or three flashes. The first flash came in about 2004 when I, Shabana Azmi and Farooq Sheikh were performing the play Tumhari Amrita in Hyderabad and Shabana said, 'Let's go and watch Mughal-e-Azam in colour.' The colour cinemascope version of the film had created both excitement and skepticism. It was because if you touch anything like Mughal-e-Azam, it's considered sacrosanct, almost a sacrilege. I and Farooq saheb were very reluctant, but we went and watched how the magic of the original continued even in colour. As I was watching the film, I realised that it was essentially a theatre piece. It has the structure of theatre because those days all acting was deeply inspired by the Parsi theatre style. So, that tradition was there. In the film, dialogues were not for the sake of dialogues. Dialogues have a life of their own. It was there that I thought it could be adapted into a play. But then I realised that it was not possible to match its scale and forgot about it. Sometime in 2016, it rekindled again. I wanted to do a play again. I had wanted to do it in a few years. I was very involved with entertainment education for four year and I wanted to do a play very badly. I thought this time I must go in a completely different direction from the kind of work I normally do.
In recent times, my work has been more minimal and I was exploring the power of theatre through minimum and maximum imagination and opening up the minds of the audience. Nothing could be more minimalist than Tumhari Amrita, with just those two people sitting and reading letters, but the audience are totally riveted and deeply moved. I said I needed to challenge myself because after sometime when you get very comfortable with your work, you start repeating yourself. And the worst thing that can happen to you is when your mediocre work starts becoming successful. For me, nothing fails like success because success can be very good for a career, but if it's looked only from that perspective, it can be problematic in terms of growth. So, we have to challenge that notion of success that you have continuously so that growth happens. It is only then that perhaps something more interesting or powerful happens because my work must not only change what the audience experiences, but it should also change me. If it doesn't do, if I don't see my growth and see only the growth of success, it's a dangerous thing because one fine day, you'll fail. And because you fail, it'll be very difficult to again succeed because now you have gone down so much in your mediocrity that you'll have no chance....I think I was very uncomfortable and wanted to do something that really challenged me. It was then that I thought of revisiting my idea of adapting Mughal-e-Azam for the stage — I thought it was slightly possible in 2016 because we had a beautiful theatre in Mumbai and we had the technology that could enable us to somewhat match the film's scale. I thought the stage should be moving all the time, it should be fluid. I thought I could do it now. I just happened to mention this to the National Centre for Performing Arts in a passing. They lapped it up and then we went to take the permission from the original owners of the film. Not many people are aware that it's Shapoorji Pallonji. We offered them some royalty. I don't think they ever imagined doing this. They thought it was a movie and that was it. The play was something that was impossible. So, we told them that we were very excited and Shapoorji Pallonji said that they will come in as partners as producers. Then, we had a goal: To make the play as grand on scale as possible and that just opened the imagination of how big we could make it. One thing led to another because we all agreed to do it and we had a deadline: We had to open it on October 21. So, we went back and basically had an agreement somewhere around the end of June-July. It was on August 1 when we started rehearsing and in two-and-a-half months, we put up this production.
The Punch: Did Broadway serve as a template for this?
Feroz Abbas Khan: I didn't go and look at it as a Broadway or anything like that. It just happened to be like this. The production designer I wanted was a person of Indian origin called Neil Patel, a New York- based production designer, who also designed for Zoya Akhtar's Dil Dhadakne Do. I had seen some of his work off Broadway and I thought he was quite imaginative. I just approached Zoya to let me speak to him and we got connected. Now, I was thinking that there are two other elements to that: Lighting and projections. Now, conventional wisdom should tell you that all the three people should be with each other in the same room, otherwise we get lost in translation. So, I told him to bring people that he felt comfortable to work with. He brought in two people. I had very specific and clear instructions that this was how I'm looking at it. My mind was very clear about what I was doing. We met twice in New York and then everything became very clear to everyone. These three people are not only extraordinarily talented, but they are also great human beings and that is important too. And then came in Mayuri Upadhya, the choreographer. She's not a regular Bollywood type; I didn't want anyone from there as they bring in their own culture which I just cannot handle. Though Manish Malhotra comes purely from that background, he took it as a challenge. I told him to think about how he'd do things, with his designer sensibilities, he were in Akbar's time. He understood. References of miniature paintings were used for colours, etc, and then he let his imagination take on completely.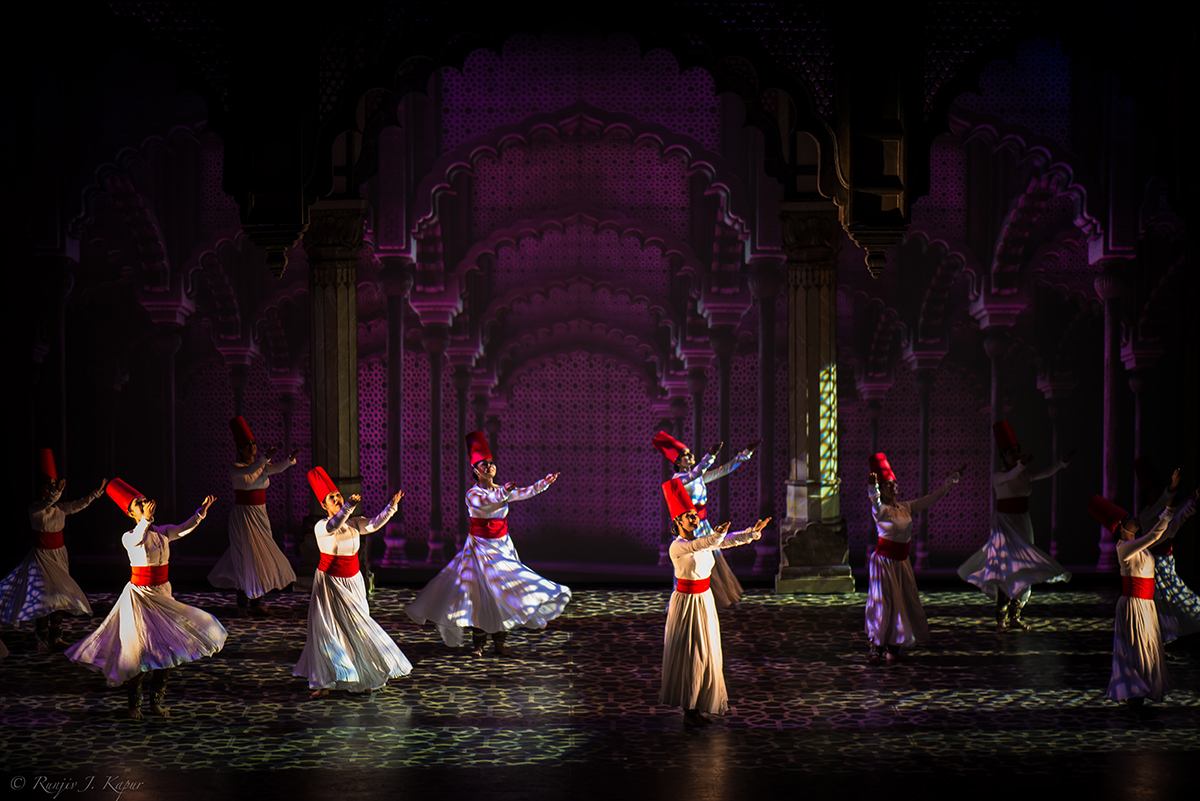 The Punch: The play is as much a product of your imagination as much the film was of K Asif's. The film had its own character and the play too stands on its own, strictly adhering to what the film was all about, but with certain improvisations. You have focused on areas which needed to be focused on: the fact that it was a human story, with all the elements of drama. In what ways did you want it to be a quintessential Feroz Abbas Khan production?
Feroz Abbas Khan: It's a tribute to K. Asif sahib. It's his imagination and I'm just taking the legacy forward because if he had not imagined this, I would have not created it. I can't get myself to think that I created this. You only do your job well and the rest follows. I was paying a tribute, but since I was doing it in a completely different medium, it needed to be something that would connect with the audience today. There are also certain unconscious things that happen to me because of my engagement in the work that I'm doing — women empowerment and family planning and gender and all that. I think what really happened was somewhere the women characters became very strong in the play. They stood up for themselves. Peculiar things of the period like Bahar joote pehna rahi hai aur Salim usko jhappad maar raha hai (Bahar is helping him wear shoes and Salim slaps her), I couldn't get myself to bring that masculinity. They had to be contemporary and that's why the audience of today is connecting with it. And, also, its aesthetics, rhythm and pace are of today which came with contemporary consciousness. So, anyone who walks into the play doesn't have to know about Mughal-e-Azam, they'll know everything. In the film, the character of Sangtarash is not pushed that much. He's there and makes his point. But he's not fleshed out. I feel that his presence in the story reflects the voice of the Progressive writers. What did they assume? What did they say? Somewhere he believes that Salim will be the rebel. If you see the song zindabad zindabaad aye mohabbat tu zindabaad, in the end, Salim gives a speech and says, "duniya mein dilwale ka saath dena daulatwale ka nahin (in the world, always favour those who love, not those with riches)". He never said "monarchy". That one little line for that time was very contemporary. It sums up the cause. You stop to think that in the 1950s when the Progressive writers were writing this, they understood this very well. The film came in the 1960s. We were completely gripped by the idea of Nehruvian justice and socialism. We had just come out of the terrible Partition. So, I think it was playing very strongly on the writers' minds. I think somewhere the Progressive writers pushed their own agenda into the film. I thought of using Sangtarash (played by Rajesh Jais/Tareeq Ahmed Khan) as a narrator. It helped in bringing a Brechtian idea in: while you are watching and getting immersed in it, there is somebody giving an objective to the whole thing. So, the play got a structure it would otherwise not have got and that device made people play in a fluid manner. That also gave me enough time to change my scenes which became a very important device. As a narrator, Sangtarash gets to say many things narrated by the voiceover in the film. This helps flesh out his views on various things. So, all that becomes contemporary. I think overall, the play doesn't shout out for anything, it's just the way it is. We're telling a story powerfully and that powerful story tells on its own and takes its own subtext. And it was important to have lead characters who should sing since it's a musical and no movie. It had to be a live musical with actors singing live.
The Punch: Since it's a different medium, how have the audiences, who connect on a different level in theatre, responded?
Feroz Abbas Khan: It's after a long time that I've done theatre. The audiences in some ways are quite similar and yet they are very different. Both mediums use all the other performing art forms to tell the story: Theatre uses music, it uses movements, it uses musical singing, it uses dance. It uses everything and then it creates what is called a theatre experience. Film does exactly the same, but it does more. It has camera so it uses photography apart from all this. In that sense, we are the same, but because the camera moves and we are in one frame, the dramatic things change. I don't have to say much. I can take a closer picture also. I can go wherever I want to. But in theatre, I just have one frame. So, in theatre, we have a closed space, but imagination is open. Whereas, in cinema, we can go anywhere, but sometimes the imagination gets restricted. Because when you are watching a film, you are pretty much passive, you want things to happen to you, but in the theatre, you reach out to them. Also, theatre is extremely powerful in its symbolism: A chair can be a throne. A stick can be a cave or whatever. So, it has the ability to transcend the obvious. The possibility of every little thing becoming a metaphor is very powerful.
Donate Now
Comments
*Comments will be moderated