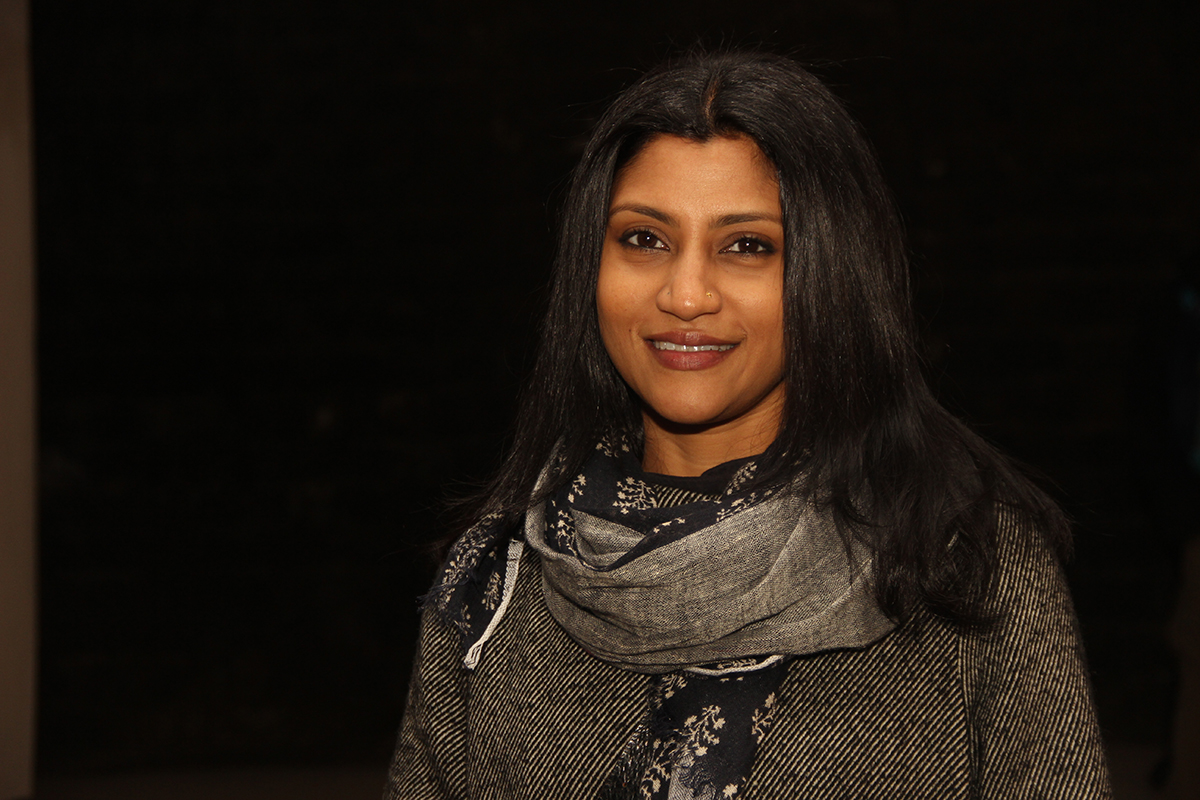 Konkona Sen Sharma. Photo courtesy: Dharamshala International Film Festival
Konkona Sen Sharma on her journeys as an actor and director
Starting her career as a child artist in the film Indira (1983), Konkona Sen Sharma debuted as an adult in the Bengali thriller Ek Je Aachhe Kanya, directed by Subrata Sen, in 2000. She shot to national limelight with her mother Aparna Sen's internationally acclaimed Mr. and Mrs. Iyer for which she also received a national award. With Madhur Bhandarkar's Page 3, she started her career in Bollywood. Her recent role in Alankrita Shrivastava's Lipstick Under My Burkha was critically acclaimed. She was recently at Dharamashala International Film Festival where her directorial debut, A Death in the Gunj, was screened. In an interview on the sidelines of the festival, she opens up on her early life as an actor, her love for reading and her experience of directing a film.
Excerpts from the interview:

You have done many films and have earned rave reviews for your roles. How do you look back at your journey so far?
I was four years old when I started. I did several films as a child artist and Ek Je Aachhe Kanya was the first film as an adult. The experience was quite uncanny. I was unhappy with the role. I feel bad for the poor director (Subrata Sen) now after so many years. That was between the second and third year of my college and I did not want to be an actor. It was just that this project came to me and I always wanted to try new things. I do not want to be entangled in a routine stuff though I like discipline. Being organised in life is an internal thing and I am glad my life is providing me this.
Did you not want to become an actor?
At that time, I did not actually like acting and I was playing the part of a precocious woman who is in love with an older man. She behaves like a woman while she is not. I did not like my character so I was very uncomfortable with the whole thing. I just did it as luck. I was not sure whether it was going to be released or whether people were going to like it. I never knew I will make a career out of it at all.
When did the first realisation of being an actor happen?
It did not happen in a moment. It happened over a period of time. Initially, I never wanted to be an actor, but I found that as I child people kept telling me that I was a good actor and that I should keep doing acting. But I was a tough child and I never wanted people telling me what I should do with my life. I was also not interested because the bulk of films that were being made in our country were those that I did not really like or identify with. I never thought that I would be a part of those films and I did not know there were other kinds of films existing at that particular time. When I first did my role, it was very
popular and I was appreciated by the audience at that time.
So, are you satisfied as an actor now?
I would not say that I am satisfied as an actor. But at the same time I can easily assert that I am very comfortable with my identity of being an actor. I am more comfortable with it now. I became easy with it down the line and that did not happen initially but a few years ago. It was somewhere in the middle of my career.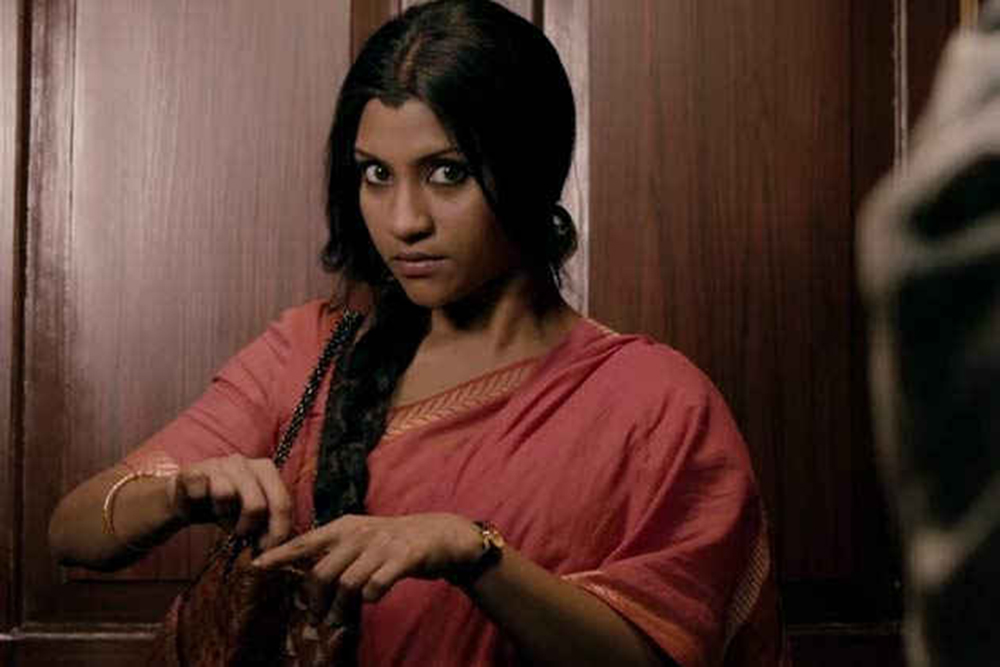 A still from Ek Thi Daayan

Your creative association with Aparna Sen blossomed with Mr. and Mrs. Iyer…
She is such a brilliant filmmaker and it was a learning experience. She was also fun to work with. She makes meaningful cinema which anyone who loves cinema would be interested in doing. When she wanted me to do Mr. and Mrs. Iyer, I was going to do an M.A. in English literature. At that point of time, I was just going from project to project and did not know how my career will be shaped by it.
Do you want to discontinue acting during that period of education?
I used to think I will do a job or will do something else after completing my education. But I was busy. I was getting regular work and I did not have enough free time to think over it. Some of it, I enjoyed doing. Some of it was not what I wanted to make. Eventually, there came a point. I do not know when. Somewhere down the line, I started to enjoy many aspects of acting.
Both Mr. and Mrs. Iyer and Page 3 were major breakthroughs in your career…
It seems like that from the outside. What happened was this: I did two Bengali films before that. I had enrolled for my M.A. when Rituparno Ghosh asked me to do a film and I said, 'Thank you. I do not want to do a film." But he was a very good family friend and we used to discuss a lot about cinema. I told him that I could not do a film as I was doing my M.A. But the course was really bad for various reasons. I asked my mother she would recommend me for Mr. and Mrs. Iyer. I recommended a south Indian actor for that. She was very smart. She sent me to Chennai (Madras then) to do some research on Iyers and Iyengars; the Vaishnavites and Shaivites and what were the differences between the two sects. I not just learnt that culture, but also imbibed that culture in my accent and stuff like that. She convinced me to do Mr. and Mrs. Iyer and I dropped my M.A. to do that.
What about Page 3? How did that happen?
I was constantly moving in and out of Bombay. I was doing a lot of work there, but I was not living there. Eventually, I just shifted there. I was still looking for jobs when I got a National award for Mr. and Mrs. Iyer. Suddenly, I got a lot of attention from the media and from the other filmmakers and I started getting a lot of offers. One thing led to another. Then, Madhur Bhandarkar offered me Page 3. He had just made Chandni Bar which was fantastic. That was the reason for doing it and I am happy that it turned out really well that people still remember me for that.
Tell us something about your growing-up years.
My parents were separated when I was six or seven. Luckily, they married wonderful people later. My dad lives in Delhi and my mother lives in Kolkata. I always feel that I am too lucky because I have two homes and two sets of parents. There is a lot to gain from each setup. All of them let me be the kind of person I am. They did not dictate me to become a certain kind of person or to behave in a certain manner or to take certain decisions. They just let me be the person that I was at large, which was wonderful. I got different kinds of things from both of these setups.
Your father, Mukul Sharma, is a wonderful writer. Tell us something about your early literary influences.
I was an avid reader. In my early years, I was really a bookworm. I was very shy and under-confident as a kid and used to be alone with my books. I did not have a lot of friends in my school and was bullied a lot in my building, etc. I feel that there is no writer who consistently writes a good book. It was just at the age of 13 or 14 that I started to be associated with things at large. I became more confident and I came into my own in many ways. I always read a lot and it is only in recent years that I am reading less because of my preoccupations. But I always try getting back to it whenever I can.
What attracts you towards a book or a film?
The book has to be well-written. I read all genres. The idea needs to be well-executed. Often, it is not the story, but the way you tell it that is very important. In terms of cinema, I always liked what is being termed as independent cinema. I did not grow up watching a lot of Hindi films. I watched some regional films, a lot of Bengali cinema. My mother did not let me watch Ramayana and Mahabharata and a lot of work on literature as she wanted me to read it on my own first and then watch it. My upbringing and my tastes were possibly unconventional which pretty much made me the person I am.
How did you go about preparing for your spooky and twisted role in Ek Thi Daayan?
I have always been a very scared person. Even now, in this hotel where I stay in this beautiful room and picturesque landscape, I feel scared. This scare dates back to my childhood. As a child, I had wild imagination and could think up all sorts of stories, so much so that I could get scared even on my own. I would not feel scared because of the stories that my father used to tell me, but it was just my mind. I was interested in doing the role of daayan because that interests me a lot. I was a loner, used to read a lot and was very imaginative. I used to enjoy thinking.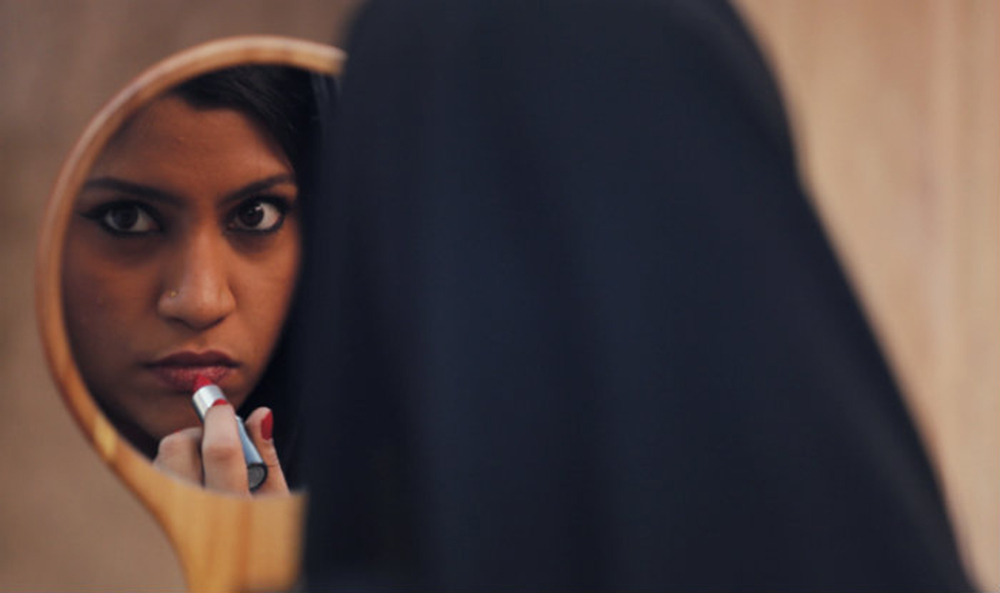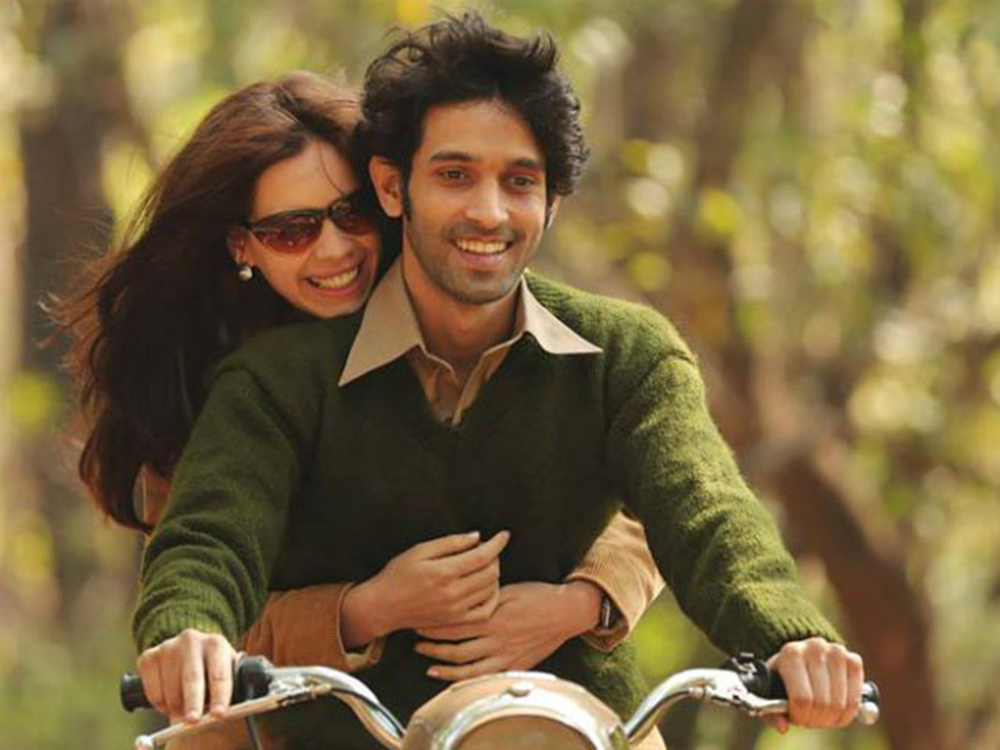 Stills from Lipstick Under My Burkha (top) and Death in the Gunj

What was the genesis for your directorial debut, A Death in the Gunj?
I never wanted to direct a film. The essence of the story in A Death in the Gunj is something that I grew up listening to as my parents used to tell me those stories. The look of the film was according to my experiences. The place was always in me and I was always so fascinated by it. McCluskiegunj, an old Anglo-Indian town, where the film is set, attracted me a lot. I ts unusual setting is quite magnetic.
Has your experience as an actor helped you understand the finer nuances of the craft of filmmaking?
I was really into the story and the main character came out from my head and it is based on me. I love that whole milieu and directing it was like playing a game and I enjoyed that. The actors indulged me in the story. My training in acting in over 40 films helped me a lot in giving instructions to actors. Having had the experience of working on my mom's sets, I had a pretty fair understanding of the makings of the film. It can be a daunting experience for someone who is not able to coordinate with hundreds of people working at the same time. It is just zestful. Light is going, money is running out, so many departments coming together, but it was a world that I was used to since I was a child. So, I was at ease in that environment.
Can you describe your experience of Dharamshala International Film Festival (DIFF)?
It is my first time at Dharamshala and it was magical. I love Tibetan food, the mountains, and independent cinema. I am so excited to be here. I do not come to the Himalayas too often which is really sad. But I love the mountains. People always ask this question: 'Between the sea and the mountain, what you will choose?' I would definitely say yes to the mountain though one should not make a choice as both are different experiences altogether.
After doing acting, you have forayed into direction. What next?
I want to become a self-sufficient person in life. I do not want to be dependent on someone, be it in films or in my personal life. I like to sort myself out and after directing a film I am more confident of myself.
Donate Now
Comments
*Comments will be moderated