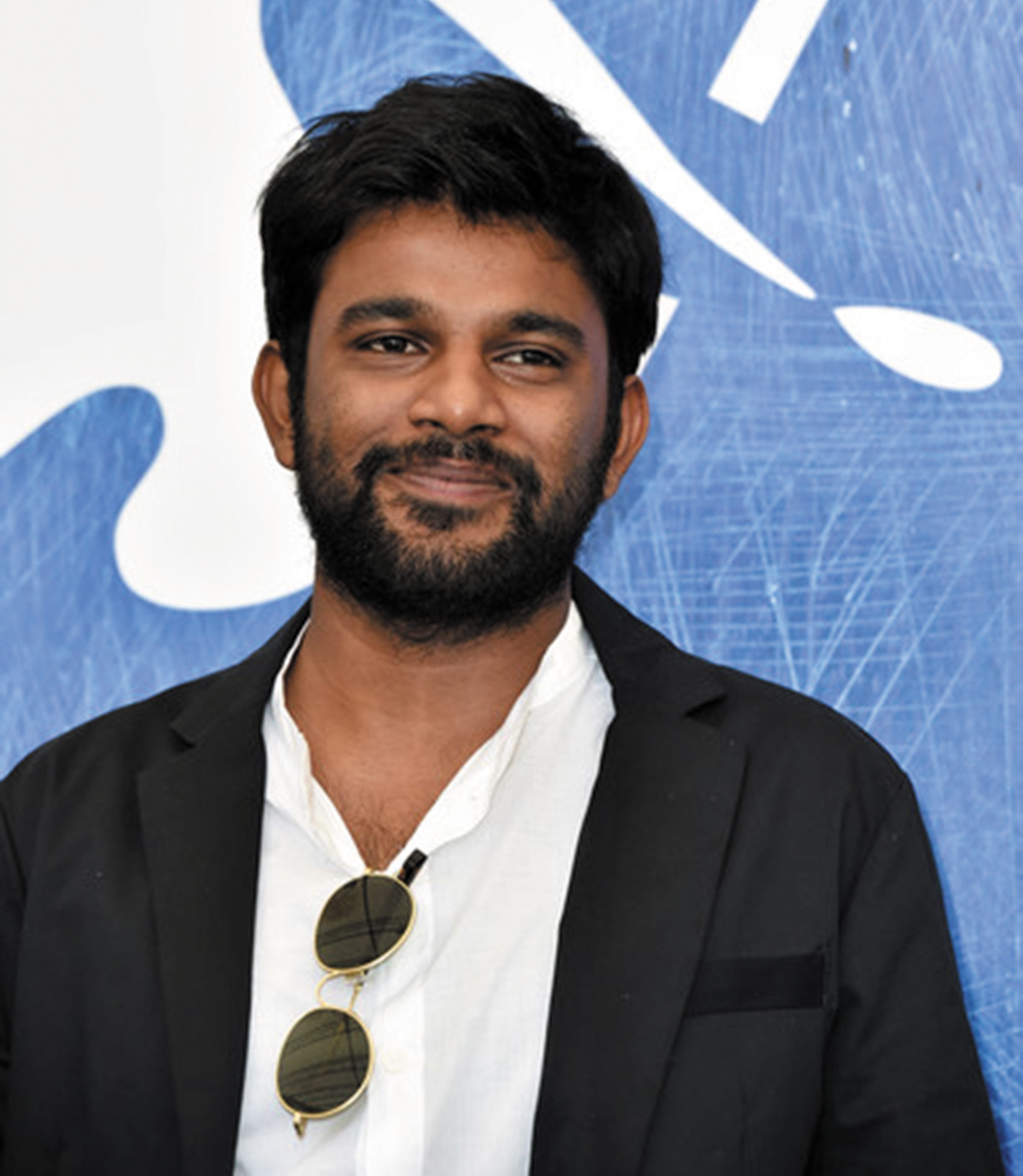 Shubhashish Bhutiani. Photo courtesy the filmmaker
Filmmaker Shubhashish Bhutiani, whose film Mukti Bhawan won the Special Jury Award at the 64th National Awards, talks about his journey, his training and craft
Filmmaker Shubhashish Bhutiani has made a mark in international film circuit in a very short span of time. His short film, Kush (2013), featuring Sonika Chopra, Shayaan Sameer and Anil Sharma, was on the list of 10 live action shorts competing for the final five nominations in the Oscar race of 2014. It also won the Orizzonti Award for the Best Short film at Venice Fest. Mukti Bhawan (2017) won the Special Jury Award (Special Mention) at the 64th National Awards. Besides, it received rave reviews at various international film festivals around the world.
Bhutiani started his cine journey at the School of Visual Arts in New York City where he made two short films while studying filmmaking. In Kush, set against the backdrop of the 1984 anti-Sikh riots, he showcased, with tremendous sensitivity, how the life of a Sikh boy gets impacted during a school trip. His debut feature film, Mukti Bhawan (internationally known as Hotel Salvation), portrays the relationship of an ailing father and his son who visits one of the guest houses in Varanasi where the dying wait for death.
Excerpts from an interview:
ATIF KHAN: When did you decide to become a filmmaker?
SHUBHASHISH BHUTIANI: I used to watch a lot of Hollywood and Bollywood classics as a child. My father, a filmmaker himself, used to bring international films at home which opened a new area of interest for me. As I grew up, I involved myself in theatre and writing which enhanced my creative skills. I still love to do acting. My first stint with direction happened when I directed a play called Peter Pan, in which around hundred children from my school participated. That process of direction stayed with me for so long and I realised much later that this is what I want to do in my life.
ATIF KHAN: And then you decided to join a film school?
SHUBHASHISH BHUTIANI: I thought there was no reason to study something which I was not interested in, so I decided to join the film school to learn the craft. I applied to a film school in New York and started making short films and learning more about cinema. The best part of studying in a film school lies in the fact that we are exposed to a lot of international cinema which we may be unaware of if we do not live around people from the film circuit.
ATIF KHAN: You were in your fourth year at the film school when you made the much-acclaimed short Kush?
SHUBHASHISH BHUTIANI: Yes, that was the fourth year of college when I was about to graduate from school and that was my thesis submission as well. Although I made the film when I was in college, the germination owed its genesis to my school when my Economics teacher told about his experiences during the 1984 anti-Sikh genocide. That story left a deep impression on me and stayed with me for six years. The story is set in the backdrop of the 1984 anti-Sikh riots and I am happy that it reached a wide audience outside India after its premiere at the Venice Film Festival where it won the Orizzonti award for the best short film.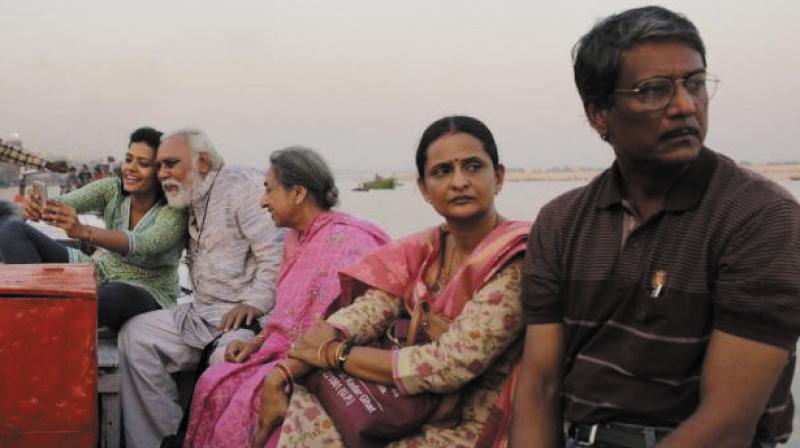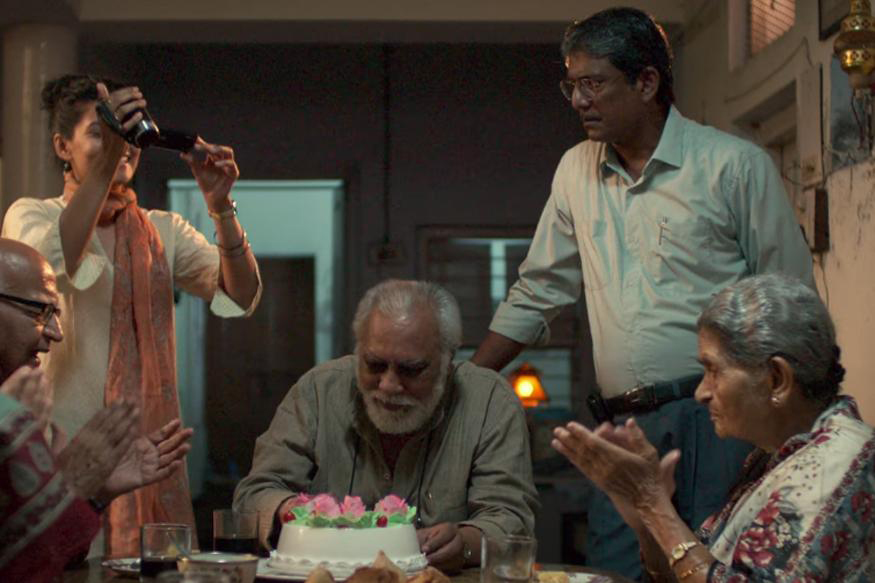 Mukti Bhawan portrays the relationship of an ailing father and his son who visits one of the guest houses in Varanasi where the dying wait for death.
ATIF KHAN: Do you think a film school graduate has a creative edge over those who are self-taught?

SHUBHASHISH BHUTIANI: I think enrolling in a film school is a personal call and this cannot be asserted as a sole criterion to become a filmmaker. As for me, it taught me how to make films with no money, being resourceful, being smart about arranging things on time. It exposed to me to world cinema and world culture which helped me a lot in filmmaking. For those who want to do things on their own, there is no need of joining a film school. Everybody has a different journey and at the end of the day, creative people are creative people. There is no training to become creative. You can learn skills and to operate machines through your time at the film school, but creativity is your own understanding of the world. These days there are a lot of people who are self-taught as the knowledge is available all around and you just need to have a good story to tell.
ATIF KHAN: Tell us about your journey from the film school to the moment when you decided to make your first feature film, Mukti Bhawan.
SHUBHASHISH BHUTIANI: My journey from Kush to my last venture Mukti Bhawan is my quest for emotions. When the thought of a father-son relationship came to me, I strove to make the story rich in emotions. My belief kept me intact: the belief in the fact that it is all about empathy and people across geographical boundaries usually connect with pure emotion. I keep revisiting Varanasi to know the place better and my limited knowledge of that place made me more curious about things there. The whole process of knowing the place and building the characters organically was the best part of my journey.
ATIF KHAN: Can you elaborate on your process of writing the film? Does travel enrich the understanding about your characters? To what an extent are they the fragments of your imagination?
SHUBHASHISH BHUTIANI: The writing process is always a mixture of research and imagination. A lot of time goes in the process of writing and re-writing to make it better. It is an organic process as the story and characters grow with time. You make several versions with different endings and take whatever suits you. So, as a director, I work hard and leave the rest to the filmmaking process. I meet a lot of funny and serious characters during my travel and I keep revisiting them during the writing process. A lot depends on your imagination, but to get finer details, you have to rely on your research.
Page
Donate Now
Comments
*Comments will be moderated